Hair Inspiration for Freelance Stylists
The average woman will change her hairstyle 104 times in her lifetime! So, as a freelance stylist, you'll need plenty of hair inspiration to call upon at a moment's notice.
That may sound daunting, but don't worry. We've got you covered. Check the styles below — we're sure your customers will love them!
Party Hair Inspiration
There are so many fabulous hairdos to offer your customers. However, sometimes it's better to keep things simple. With that in mind, let's dive into these simple but effective looks.
The Hair Twist
This is a natural looking style and provides instant glamour without looking like you're trying too hard. Mix bouncy beach waves with a gorgeous back twist, and you've got yourself a winning combination!
Here's our step by step instructions for achieving this look:
1. Spritz holding spray onto your client's wet hair.
2. Twist dry their hair with a hairdryer.
3. Section off the hair at the back.
4. Use a curling wand, curl a significant portion of the sectioned off hair, twist and wrap it around the wand.
5. Move onto the next section of hair, twist, and twist and wrap it around the curling wand.
6. You'll need to repeat steps 4 and 5 and until all the hairs curled to the customer's satisfaction.
7. For the twisting part of this style, you'll now need to create a section of hair from the ear.
8. Then, twist the hair back up and grip it into place.
9. Now, repeat on the other side of the head.
Now sit back and watch the smile on your client's face and admire your handiwork.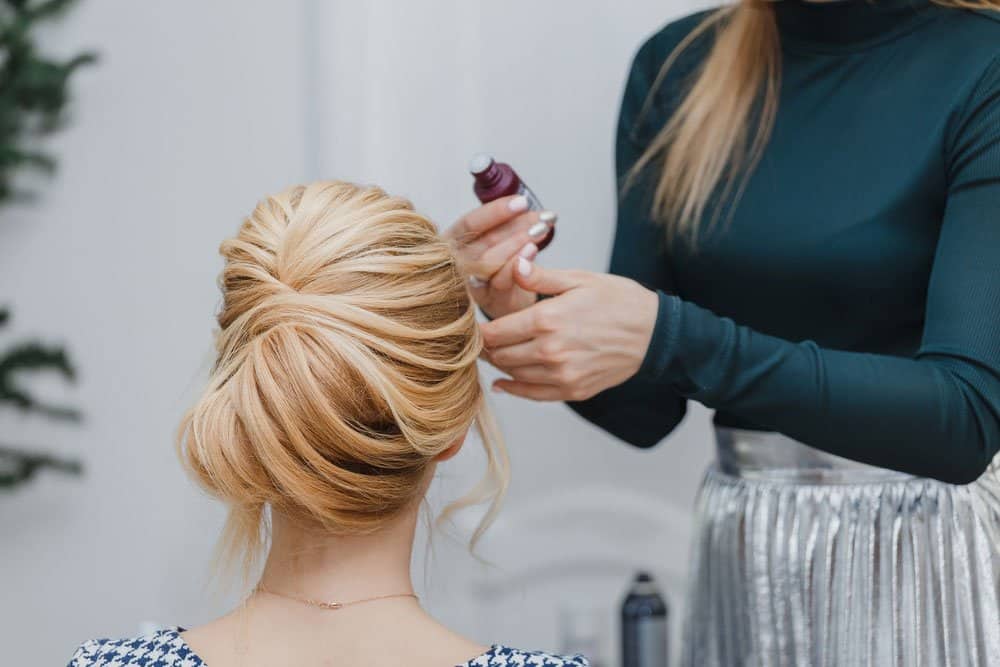 Fabulously Feathered
Who says straight hairstyles have to stay sleek? This freestyle feathered look is perfect for adding a bit of texture to the hair and provides a fabulous millennial twist on an 80's inspired style.
So, get your crimper at the ready and let's dive in:
1. Spray their hair with a good quality heat protector.
2. Now, section the hair from ear to ear and glide the straightener from top to bottom. Repeat this until all the hair's straight.
3. Next, form a triangle section above the ear and pin the rest of the hair out the way. Crimp this section and continue until the whole triangle is crimped.
4. If the client wants, repeat this process on the opposite side of their head.
5. Coat a paddle brush with shine spray and brush through the hair.
All done. Your client is now ready to dance the night away!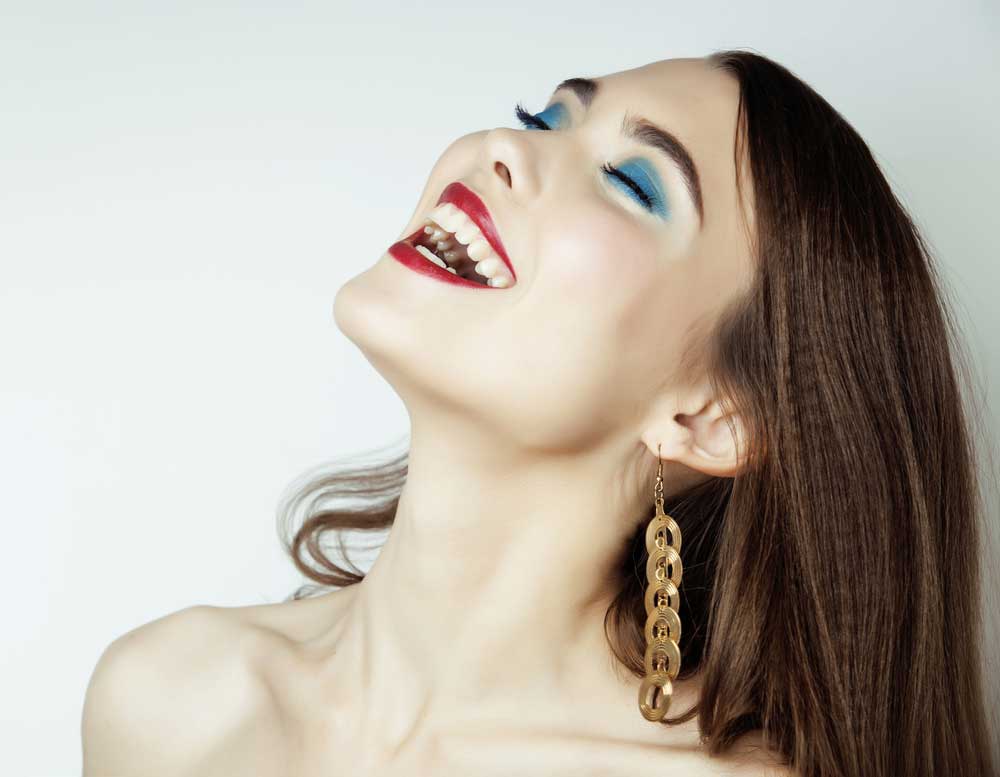 Beautiful Braids
Braids have always looked fabulous and will continue to do so. Why don't you jazz up traditional plaits with the below hair inspiration?
Bold Pull-Through Braid
This is incredibly easy to master but looks fabulous none the less – an allrounder, perfect for work and play.
Follow these instructions to create this elegant look:
1. Tie a ponytail at the top of the head using the top half of hair. (Ponytail A)
2. Then create another ponytail directly below (Ponytail B).
3. Now, split ponytail A into two.
4. Then, pull ponytail B between the two sections and secure using pins.
5. Now, bring the two parts of ponytail A together and secure.
6. Then, split ponytail B in half.
7. Now, pull ponytail A through the sectioned-off ponytail B and secure.
8. Penultimately, form a new ponytail (ponytail C) and split it into halves.
9. Finally, join the sections of ponytail C with the parts of ponytail B,
and tie together under ponytail A.
10. Repeat steps three, four, five and six to complete the look.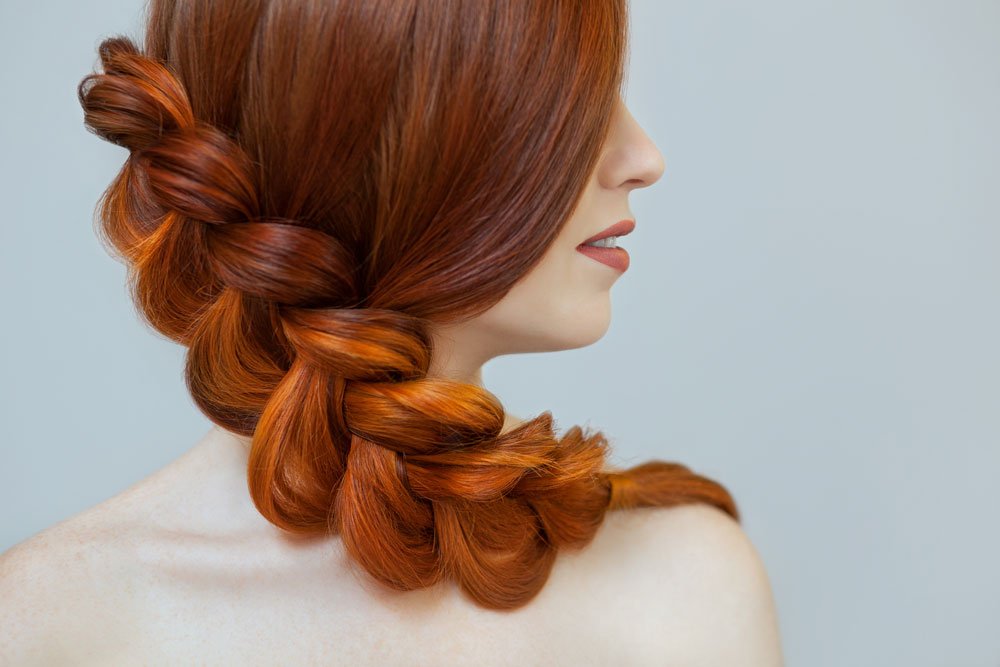 The Unicorn Braid
This look is unconventional, perfect if your client's searching for an edgy style. A fabulous half up, half down do that's every bit as unique as your client. The bohemian style waves perfectly complement the intricate plait and together form the unicorn braid. This style is fabulous if you're in need of some hair inspiration.
Follow these steps to get cracking:
1. Prep your client's hair with root lifting spray.
2. Now, crimp all their hair and brush it through (lightly).
3. Form a section across their parting, approximately one inch either side.
4. Then, take a small part of hair at the front and split into three.
5. Now, pass the inner strand over the middle strand.
6. Next, move the outer strand of hair over the central strand. However, as you do this, add extra hair to both the inner and outer strands.
7. Repeat steps nine, ten, and 11 right up to the crown of the head.
8. For extra volume, pull on the braid.
9. Section the hair from ear to ear and twist and wrap the hair around a curling wand (away from the face). Repeat until the whole section is wavy.
10. Repeat the above stage on the opposite side of the head.
11. Carry on curling the hair until your client's happy with it.
12. Finally, smooth the waves with a paddle brush
Now you're finished! This style is my personal favorite, and we're confident your client will think so too.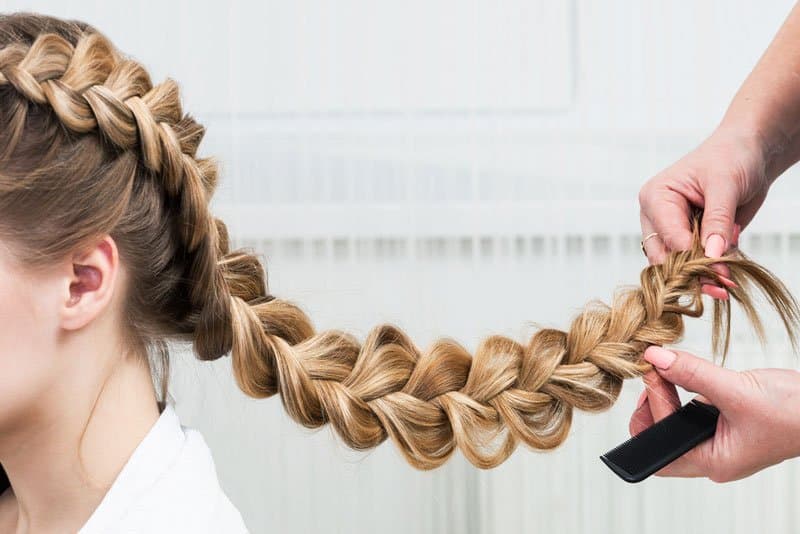 Vintage Glamour
Are you looking for some vintage hair inspiration? If so, this next style screams Hollywood glamour. Yet, it's relatively quick and easy to do. If your client wants an updo full of volume and curls, this is the look for them.
Follow the advice below to smash this style:
1. Use a tail comb to separate the hair at the top of the head away from the bottom. You need to create a halo section.
2. Then, backcomb from the roots. This helps create volume.
3. Smooth the hair and gather it towards the front of the head. Twist this section two turns to the right and pull it back. Now, secure it at the crown of the head – this should create a natural quiff.
4. With the remaining hair, split it into vertical sections approximately one inch wide. Curl these strands diagonally from the base of the root. Make sure each strand is curved in the same direction.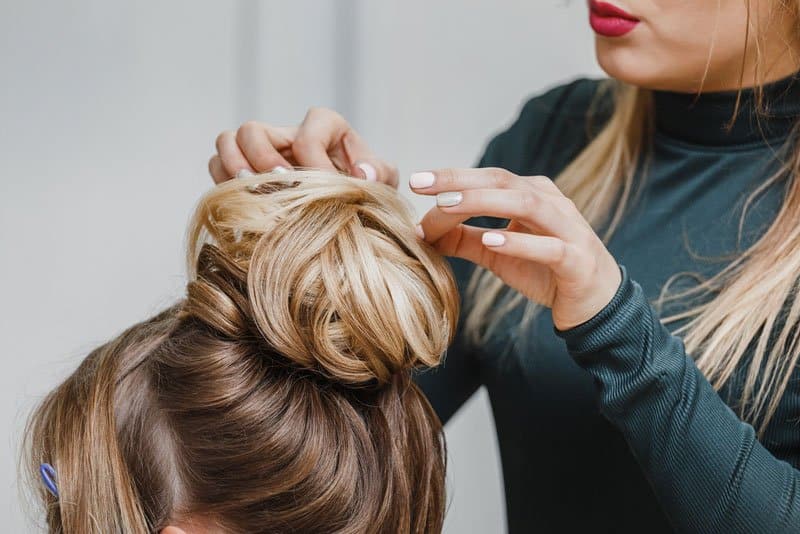 Would You Like Further Information?
If you would like any further information on this topic, please feel free to contact us today, and we'll be more than happy to help.
Plus, if you're looking to increase your clientele base you should consider taking us up on our free 30-day 'Daysmart Salon' trial. Why not inquire today!
Try Daysmart Salon Software Absolutely Free