Top Hair Hashtags to Boost Your Instagram Likes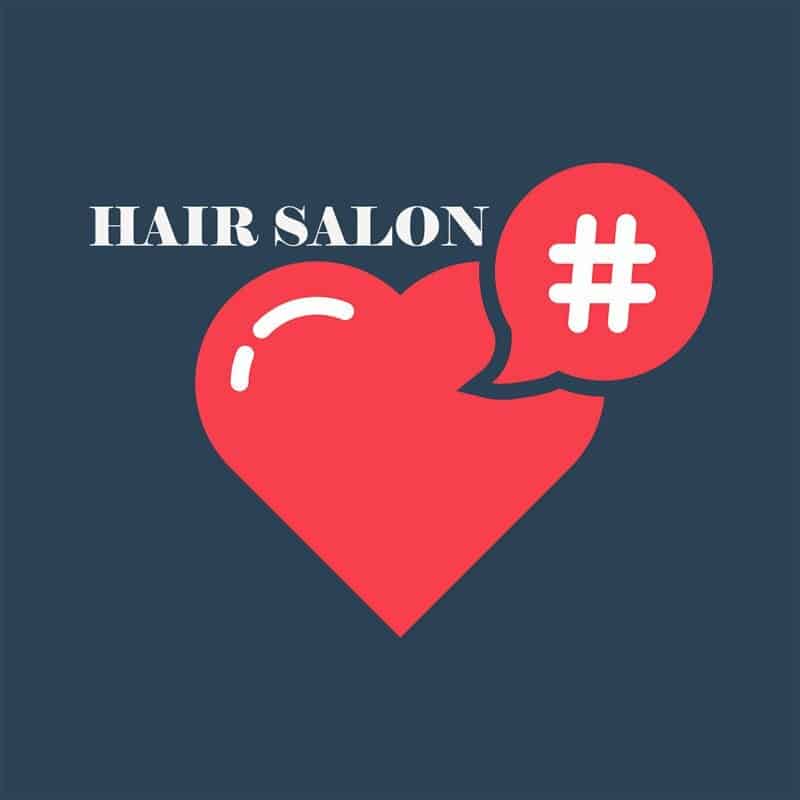 Today's business world has pushed everyone online, an eye-catching account can get you tons of attention. Traffic to your salon will depend on how many people you get engaged with your social media presence. As many of us are preparing to re-open our salons, we are trying to capture the attention of not only our existing clients but new clients that will be desperately hunting for new stylists.
A terrific way to do that is by using hashtags. Keep reading this post for the perfect hair hashtags to gain more customers and followers.
Why are Hashtags so Important?
When Chris Messina used the first hashtag, he most likely had no idea what kind of impact it was going to have. Hashtags are words typed together following the number sign. They make it easier to express ideas in only a few words, and they have the power to start movements.
You can use hashtags to announce where you are. And, you can use them to advertise your business or web page. The use of hashtags on all platforms has spread and reshaped itself since that fateful day in 2007.
How Hair Hashtags Help Your Business
Hashtags for a business are very useful. The reason is that they can reach an audience looking for a business like yours. Especially hashtags that specify a location. If you tell your audience what you do, and where you do it in a packaged way, they'll take notice.
Recently, the use of the hashtag on Instagram has become even more user-friendly. Now, users can follow a specific hashtag. What does that mean? People can now follow a hashtag and have it pop up whenever someone posts something new. Hashtags now have more reach.

How to Create Hair Hashtags that Stands Out
It's best to keep in mind that not any hashtag will do. Today, something unique is what will get you discovered. Everyone has a hand in social media.
But your goal is stand out from the crowd.
Short, Sweet, to the Point
When creating a hashtag for your brand or company, keep it brief. If it's too long, people will have trouble reading or remembering it. You don't want to have an entire sentence in your hashtag. It gets confusing.
Be Unique
Is there anything unique to your company? You want to use something that users will associate with you every time they use it.
Another thing you should do before christening your new hashtag is to search for it on social media. You may think it's completely unique, but it's never a bad idea to be safe.
Check the Spelling
When you get excited about using a hashtag for the first time, it's easy to get carried away. But remember to check the spelling and check the context.
There's nothing worse than someone pointing out an error on your end. Unless it's that someone turned your hashtag into something you didn't intend it to be.
Create Hashtags for Events or Specials
If you have a loyal following, creating specific hashtags would work in your favor.
When you have a new event or special going on, try creating a catchy hashtag to advertise it. That will generate hype and excitement and bring more people in when the day comes around.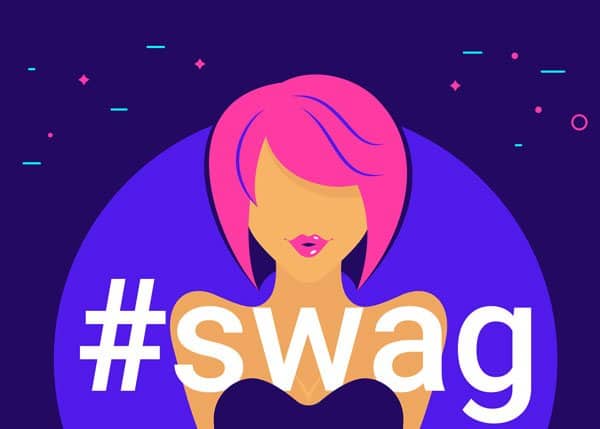 Ideas for Hair and Beauty Hashtags
Now you know the in's and out's of the hashtag. So, here are some great hair hashtags for you to try out.
#openforbusiness
The best way to let people know you're open, is to tell them! Using #openforbusiness allows small business owners and professionals to connect with clients and future clients, looking for the services you offer.
#supportlocalbusinesses
Encourage people to support small businesses because each and every client counts! Your small business contributes to your community identity, and you want to keep it thriving! The more you can uplift your community by creating job opportunities, and a safe space for locals to go, the better off your business will be.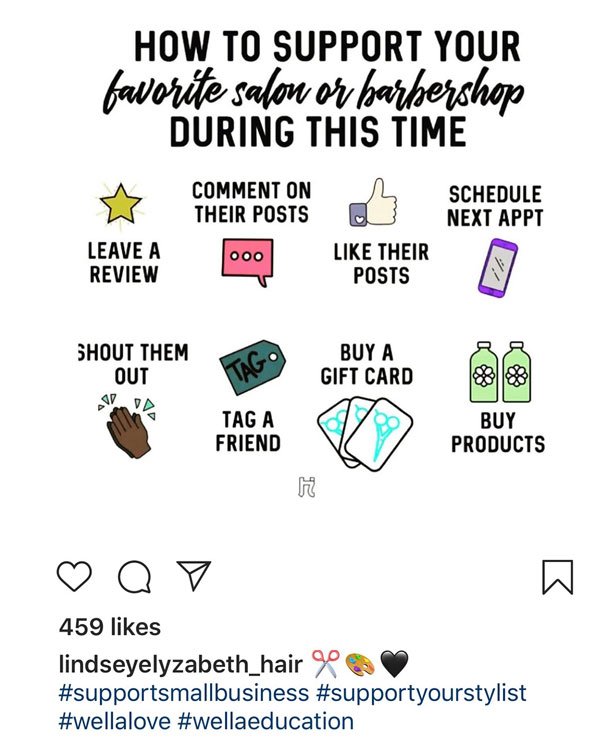 #supportyourhairstylist
There are many ways your clients can support you. This post shared by @lindseyzabeth_hair lets us know how in the simplest way.
#NYChairstylist
Tagging your local area, followed by "hairstylist" is an easy way for locals to find you. Adding a specific location, shortens the playing field so people can find you faster.
#customerloyalty
Promoting customer loyalty encourages people to come back for your services. Due to many people building great relationships with their stylist, time apart can push a client to do "DIY" hairstyling. Advocating clients to stay natural, embrace new growth and new roots until they can get in your chair will keep your clients at ease.

#HairofInstagram
This is a great hashtag you can use on your Instagram account. Currently, there are over four million posts about it.
Why is it so great? Because it's straightforward. Keeping it short and simple is a smart choice, and this hashtag is sure to get lots of traffic. You can even use a variation of this hashtag with #hairofig.
#Stylistssupportingstylists
This hashtag is a celebration of solidarity among stylists. It currently has over 500,000 tags. Why compete when you could encourage?

If there are stylists you respect, try re-posting their hair art on Instagram. Tell them how much you like their take on hair and beauty. You'll build a strong relationship with the salon community and followers.
#Hairideas
Want to snag some of the users who are searching for their new hairstyle or color?
Whenever you do something new, post it on Instagram as #Hairideas. Not only will you help others plan their new look, but you'll also bring traffic to your account.
This tag has a little under four million shares on Instagram. That's a lot of potential for your salon.

Beauty Hashtags for Instagram
#Nailporn
This hashtag encourages beauty addiction. And right now, it has over five million tags.
Who doesn't love pouring over images of creative nails? People can sit and scroll through these things all day. Attach this hashtag to your next nail post, and you'll be up there with the rest of them.
You can also use the same idea with #hairporn. People are in love with hashtags that recreate meanings.
#Beforeandafter
If you haven't realized it by now, people love makeovers.
The best way to get in the game is to ask your new clients to pose for before and after pictures. It'll amaze you how many responses you'll get on Instagram and all over social media.
#Beforeandafter has over 10 million tags. That means it's one of the most popular beauty hashtags on Instagram. It's not hard to see why; everyone loves a good transformation story.
Another variation of this hashtag you could try is #Makeovermagic.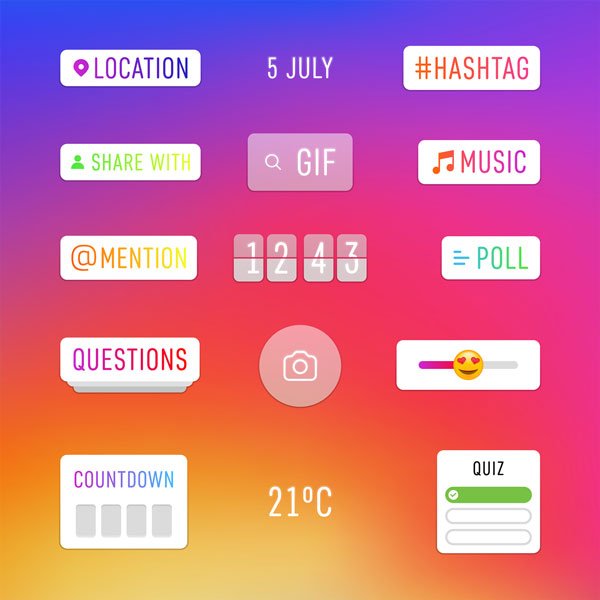 Perfect Skincare Hashtags for Instagram
Followers love seeing posts about skincare and miracle products. A few hashtags you could think about using are:
#Glowingskin (over one million tags)
#Naturalskincare (almost two million mentions)
#Skincare (over 27 million tags)
With some imagination, you could create your own or twist these to be more in line with your salon's brand.
More Salon Tips and Blog Posts
As you've seen, people love good hair hashtags. Be creative and make your own. Or you can use these popular hashtags in your own posts. Whatever your hashtag, fun beauty and hair photos will get you plenty of attention.
Want to get even more creative? Add the 'Book Now' button right to your Instagram business account so clients can book directly from your website from Instagram. Find out more here!

Want to read more on social media for your business? Check out our guide to leveraging social media to boost your presence!