Free Salon Software?!? How Can That Be?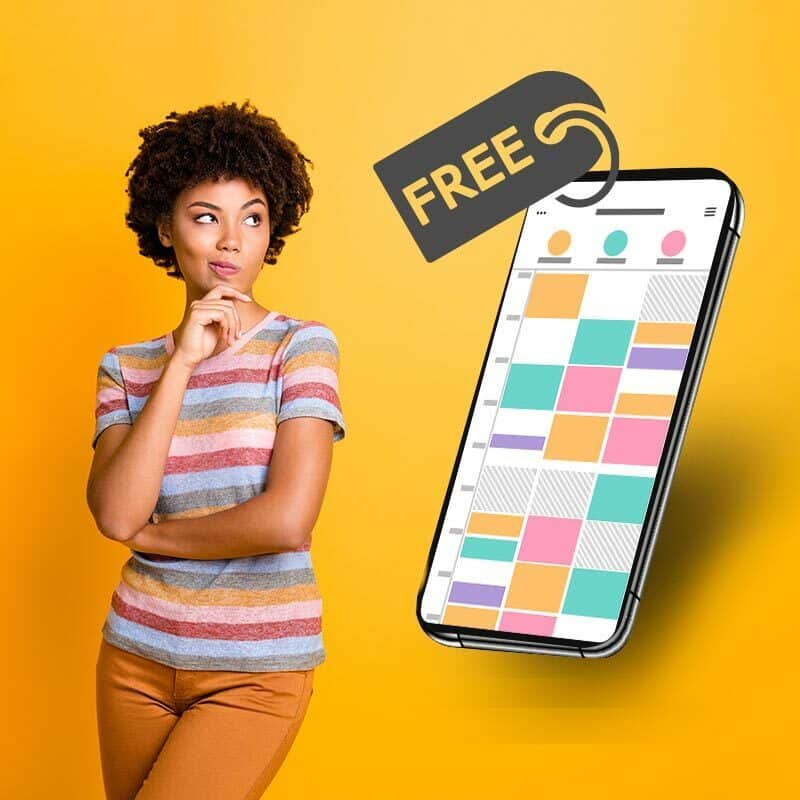 You may have seen offers for free salon software. It's only natural to consider that option, I mean, it's free, right? Free software – a great way to go, or too good to be true?
As a salon owner, you need to track clients, book appointments, and schedule stylists. But there's more to it than that – you have inventory to manage, taxes to report, marketing campaigns to run. Having the help of efficient software with multiple features to stay on top of all of this is crucial to your success. After all, the more you can automate, the more time you have to develop staff and engage with clients.
What a deal! Especially if you are just starting out as a salon, any free business tool seems like a must. You may know the old saying "you get what you pay for" – but that saying has been updated for the tech-driven times in which we live: "If the service is free – then you are the product!"
Read on to learn more about what this really means – for you and your business – and why it's probably best to invest in relationships with legitimate software companies than to grab free solutions that may put your business at risk.

1. Predatory Payments
Integrated credit card processing is a great advantage for modern small businesses, especially as more customers switch to card payments or insist on contactless payments. "Free" software solutions frequently require you to use "their processor", and because this integration is mandatory, you will not have much opportunity to negotiate the processing rate. High rates can cost your business thousands, and small fees, like 10 cents per transaction, may not sound like much, but they can take a big bite out of your product margins, especially if your transaction volume is high.
Many of these providers will entice businesses with low introductory rates, which escalate over the life of the contract and early termination fees can hinder your ability to get from under these burdensome contracts. You may also experience high processing equipment leasing fees. Always be sure to thoroughly read the terms and conditions, or even better – use a trustworthy software service with a credible credit card processing partner.
2. Selling Your Data
Ask yourself why people would put so much effort in building a software solution and then simply give it away. How can they make money if they're giving it way? Well, one way you may be paying them is with your data. There is real value in collecting the purchase history of your clients, and many providers of free solutions are selling your transaction data. There have been thousands of apps caught tracking customers and "stealing data" and unless you're an expert, there's no easy way to tell which ones are guilty (although it's usually the free ones)!
Three considerations when it comes to software and keeping your business data private:
Secure Platform

Be sure you're using a system that meets the highest standards of browsing security, login safety, and security testing.

Access Control

Can you assign different levels of access to staff, so they can only see as much or as little information as they need?

Data Backup

Automatic backups of your data to a secure offsite location ensure that you will be able to recover from any disaster.
Some solutions can have hard-to-decipher terms and conditions around data use and privacy so make sure they are crystal clear and check that they specifically don't claim any ownership rights to intellectual property in the content and data you upload to their platform. Consult a lawyer if you have any questions.
3. Watch Out For Open-Source
This may present the biggest limitation to free salon software. Open-source software may seem like an asset to your business, particularly if you're looking for a free and easy way to manage all of your data. But open-source software is exactly that: open source. This means that it isn't designed with a specific user in mind, and could pose some major security issues for you and your salon.
Free software may not be designed to integrate with programs and databases you've already got up and running. As a result, installing free software may actually force you to deal with siloed systems, or put you at a higher risk of viruses, malware, or cyber-attacks.
Some people say that open source is better protected because it's open-source, with lots of people watching for hazards. But this isn't always the case. Free software isn't regularly updated to keep your data safe and your system running consistently. It's a good idea to invest in software that can keep everything secure. You deserve that peace of mind.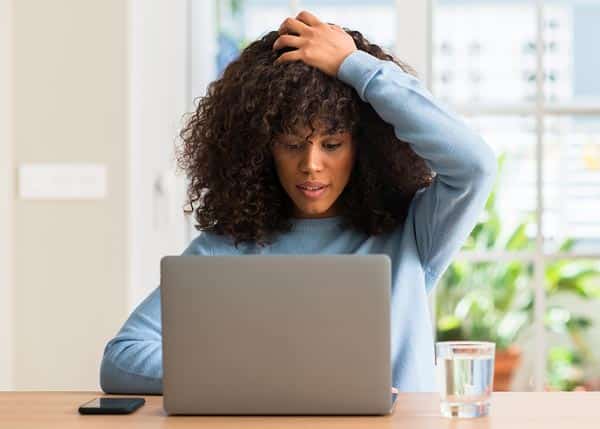 4. Free Software Isn't User-Friendly
This may seem ironic, but this is one of the most pressing limitations of free salon software. Just because it's free doesn't mean that it's going to be easy to use.
Once again, free software isn't designed with any particular user in mind. You may find yourself struggling to manage the system once you've downloaded the software. Documentation or training may be severely lacking. Employees may get frustrated with the usability. You may even miss client communications or drop appointments because of a dysfunctional system. When you purchase software from a software vendor, you invest in something that is designed for you as a salon owner. It will be easy to make and cancel appointments, access a schedule, and manage all of your data. One-on-one training and support, from software professionals, should be available to you and a professional software system will offer consistent support through all stages of implementation.
5. Only Some Features May Be Free
This is a hidden (but massive) limitation when it comes to salon software. You may realize that you can only do so much with the free software you've found. You might have to actually purchase add-ons or upgrade to a different software to get the functionality you need to run the entire business.
Because free salon software is often open-source, you may not realize what you're getting until you've downloaded it. It is also possible to encounter scams. Free software may provide a fraction of what you need and you'll end up paying to get more. This is sometimes called a freemium model, and sometimes called 'bait and switch'.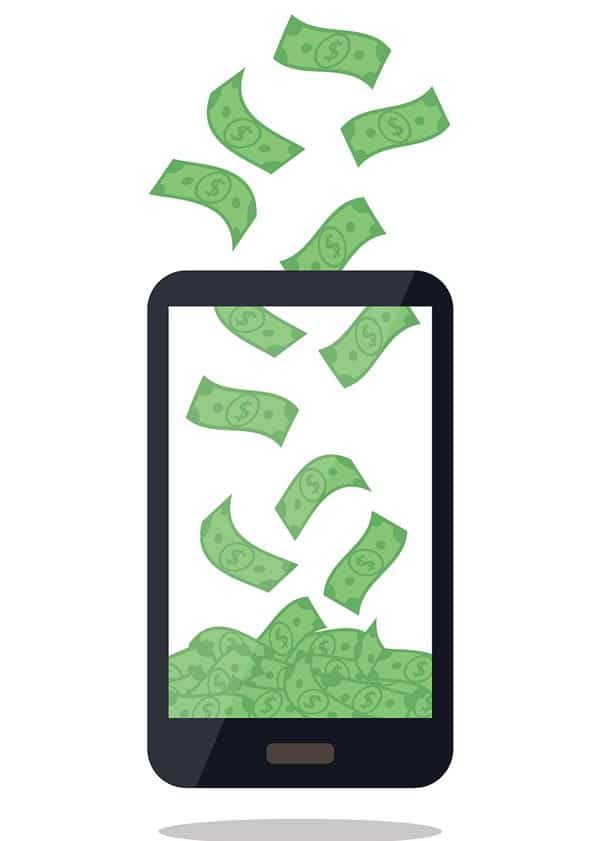 7. Free Doesn't Mean Cheap
This is an important principle to keep in mind as you consider modernizing your salon operations. A free product could easily cost you a lot in the long run and this is because free software may require upgrades or additional purchases to give you the functionality you require. You may have a security breaches, lose valuable data, or waste time addressing training and support issues.
An inefficient and non-user-friendly system can even cost you clients and a reputation–both priceless commodities. If you're looking for a cost-effective solution to managing all of your salon needs, investing in professional software is actually the best option. Software like Daysmart Salon will maximize your ROI by giving you a user-friendly solution to managing clients and employees. Your data will be protected, you'll get the support you need, and there won't be any hidden fees.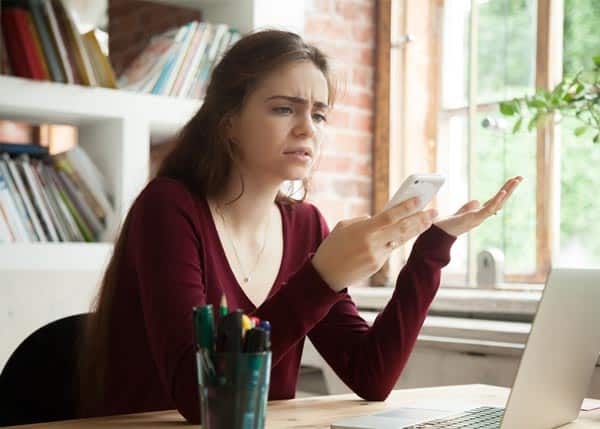 8. Will it Cost You Clients?
If you integrate a system that simply isn't working as well as it should be, you may see fewer clients coming in through the door. Your inability to personalize and automate client communications means fewer new clients and lower revenue per client. Clients can easily lose interest in your salon if scheduling errors happen on your end, or if it's difficult to book an appointment. It's important to offer your clients a professional experience, and free software can chip away at that professionalism.
Saving Money Shouldn't Cost You Your Business
Free salon software may at first be tempting. Who wants to spend money on unnecessary business tools? Remember there is no such thing as a free lunch, and anyone giving away some thing of value must be getting paid somewhere along the line.
A more cost-effective and secure option is professional software, like Daysmart Salon. We are a top-rated leader in salon software, keeping thousands of salons running and tens of thousands of users happy. We are here to help you avoid pitfalls, bypass limitations and experience the software you deserve.
Learn more about whether or not Daysmart Salon is right for you today!