Festive Holiday Promotions Can Boost Your Business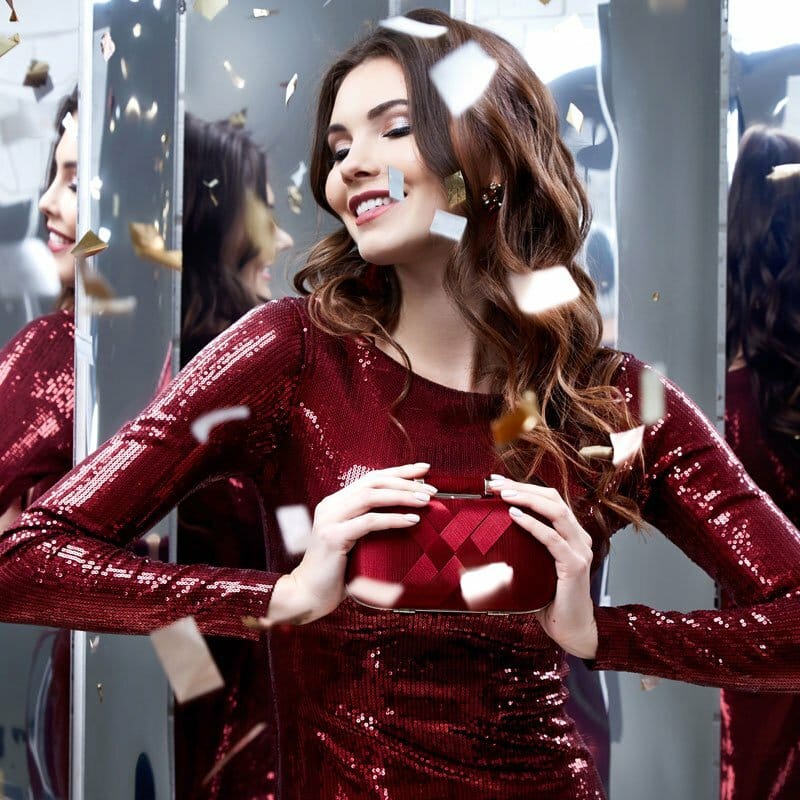 Many clients want to try out a new look for special holiday occasions. We've compiled a series of merry merchandising strategies and salon station ideas that are sure to give your success and profits a boost while celebrating this magical season.
We recommend following the 80/20 rule. Devote 80 percent of your holiday area to products and 20 percent to decorations.
Unique products: Display distinctive items for this annual shopping period that you don't carry at other times. Feature designer and specialty gifts like bejeweled hair accessories and compacts, exotic false eyelashes, and moisturizing lotions with delightful wintry scents.
Gift card promotions: Attractive Daysmart Salon gift cards are perfect for hard-to-please people. Order your pre-designed supply online or by phone for quick delivery with a free display stand. Award everyone who spends $150 on gift cards an extra $25 card to give away or use personally.
Impulse-buy ideas: Make gifts and stocking stuffers easy to see. Consider hair care products, drying and styling tools, manicure sets, nail polish, lip gloss, cosmetic bags, aromatherapy sprays, and candles, spa socks, and men's grooming supplies.
Wrapping service: Offer the time saving convenience of free gift wrapping. Skip predictable red and green colors. Stock unexpected wrapping paper, gift bags, tissue paper, ribbons, and tags in metallic foils, hot pinks, fresh limes, and anything else that exemplifies lavish originality. Inserting your business card into all gifts will tout your services to newcomers who may become new regulars.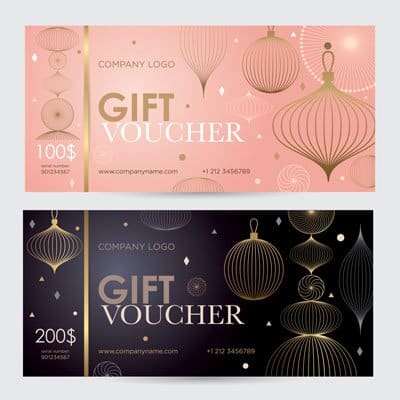 Spruce up Key Shop Areas With These Salon Station Ideas
Spread your deals and decorations throughout your space. Jolly reminders will encourage clients to buy more.
Reception: Upon entering and leaving your salon, everyone
visits your reception desk. Publicize holiday promotions where they'll catch the most client attention.
Shampoo area: Place unwrapped items next to gift-wrapped versions to merchandise this spot.
Salon Station Ideas: Knowledgeable stylists can help your patrons with their shopping dilemmas by recommending the welcome gifts they can purchase on site.
Restrooms: Since these private spaces claim your clients' undivided attention, post signs that position your salon as the place to find thoughtful gifts for everyone from spouses to colleagues.
Retail: Ensure that your inventory is sufficient by getting in last second product orders for clients who want to treat themselves to hair tools and accessories, manicure supplies, bath and body products, and cosmetics.
Display windows: Highlight holiday promotions, services, and products for people in vehicles and on foot peeking in your windows. Colorful festive merchandising can entice onlookers who have never come inside before to pick up last-minute presents or gift cards for relatives and friends.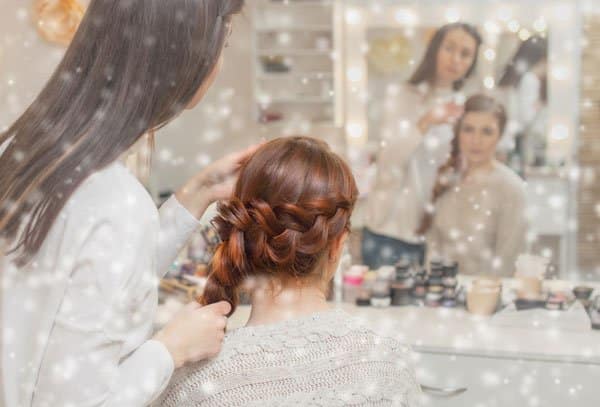 Set up Specialized Bars
Beauty bars have bypassed beverages to satisfy clients' individualized salon needs. Trendy, yet effective, service and retail combinations can support your seasonal business and boost your year-end earning potential. The Daysmart Salon salon appointment book simplifies scheduling sessions for these dedicated sections:
Dry bar: Set one flat rate for this blowout service — despite how thick, fine, curly, or unruly a client's hair is and how much effort stylists exert to blow dry difficult locks. Since some dry bars feature just tiered price structures, people will flock to yours for a bargain.
Tool station: Stylists use curling irons, hot rollers, and flat irons to create custom looks. Observant patrons can learn the latest tricks to try at home.
Braid base: Many popular braid styles are too complicated for untrained consumers to accomplish. But plaiting experts' agile hands can entwine clients' tresses into creative masterpieces.
Nail post: Provide everything from basic manicures and fingernail polishing to nail enhancements like acrylic and gel nail sets. Promote deals on bold seasonal nail colors, glittery effects, and timely nail art designs like holiday lights, snowflakes, candy canes, and holly.
Touch-up center: Sometimes hair extensions, bangs, brows, lashes, cosmetics, and nails need just a little professional retouching. These quick fixes fit into a client's busy schedules while increasing your revenue.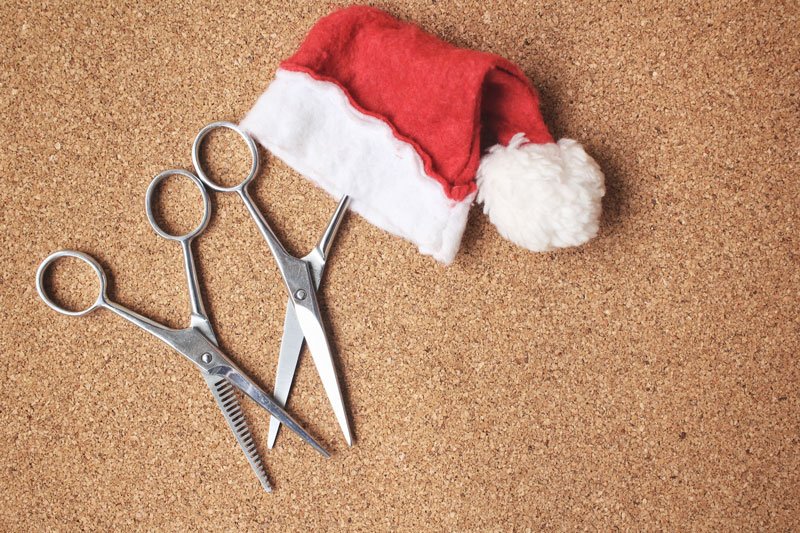 Host a VIP Celebration
Single out clients with the highest annual salon expenditures. Set up a marketing campaign in Daysmart Salon that targets your top spending clients to bring a date or friend to a VIP holiday event after hours in your salon. Feature bonuses like:
Mini services: Provide complimentary color consultations, stress-relieving treatments, and manicures.
Holiday specials: Drop prices on gift cards and presents.
Prizes: Enter each guest who spends $100 or more on gift cards or merchandise in a drawing. Honor the winner with a free day of salon services. Second place gets a gift set. Present discount coupons to everyone else.
These tips are sure to bolster your year-end earnings while providing your clients with a warm, inviting holiday experience that will leave them looking their absolute best! Do you have any tips that we missed? Head over to our Facebook page and share them with us!