11 Makeup Trends Beauty Salons Should Try This Fall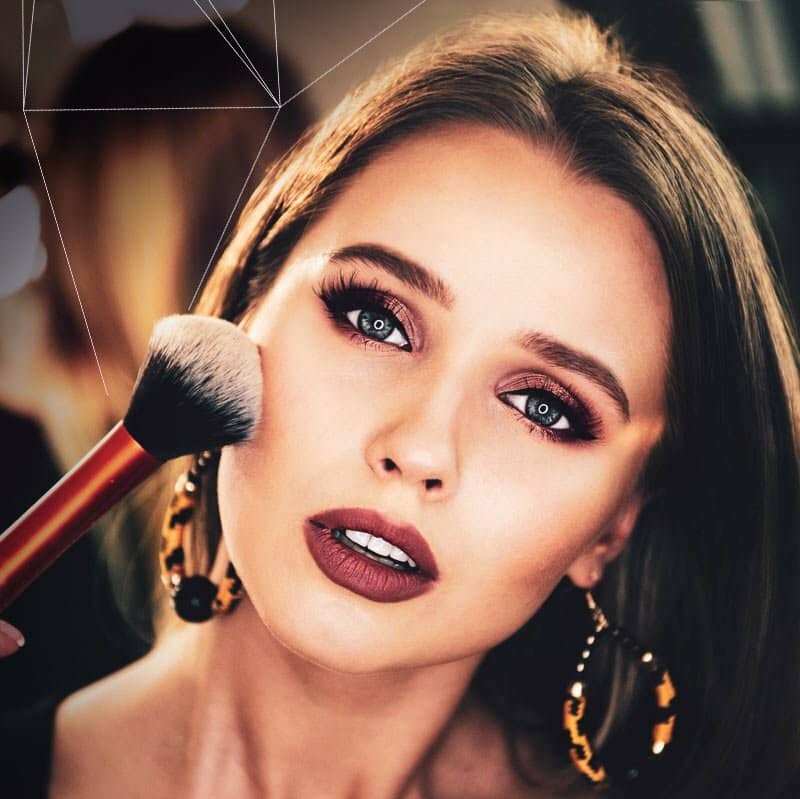 Wondering how to keep your beauty salon on the cutting edge with fall makeup looks and salon trends?
Fall is one of the biggest seasons in fashion. With Fashion Weeks happening across the globe, everyone is talking about trends. The clothes can be exciting, but the makeup and salon trends are every bit as creative and interesting at this time of year.
We've put together some of our favorite beauty salon trends with these fall make up looks. Keep reading to find out how to keep things fresh for fall!
Fall Makeup Looks
1. Nature-Inspired Fall Make Up Looks
If you look outside, fall is all about the colors. One of the best salon trends at this time of year takes into account all the colors of nature.
The leaves of autumn are an obvious source of inspiration. Try fall makeup looks in warm hues from amber to red to purple. These shades make for great eyeshadow looks, or can be used in a monochromatic trend all over the face. Many autumnal colors, like browns and oranges, look good on eyes, cheeks, and lips.
Look for inspiration in less-expected places in nature, too. The colors of the mushrooms that crop up on the ground, or the grays of stormy skies, can also be worked into creative fall makeup looks.

2. Wild Lipstick
Unusual lipstick shades, like blue and black, have been trending for a few years now. However, for a lot of customers, these looks are too bold for most of the year.
Fortunately, with Halloween right around the corner, many people are more open to playing "dress-up" with their look. Suggest a surprising lipstick shade at this time of year. Black gives a classic gothic look, while purple can be a less-scary way for someone to dip a toe into this trend.

3. Fantasy Fall Makeup Looks
The festival-appropriate salon trends of fairy- or unicorn-inspired makeup don't have to die out with summer.
This fantastical trend also walks the perfect line between costume and everyday. The Halloween season is a great time to try rainbow-colored or iridescent looks on cheeks, lips, and nails. Fall make up looks don't have to be all dark and vampy, so don't steer away from creative brights and pastels.

4. Warm Eyeshadow
Thanks to a few high-profile eyeshadow palettes in the last few years, warm colors like reds and pinks remain trending for the eyes.
For many years, the commonly accepted beauty advice said to stay away from these shades on the eyes. However, colors with a brownish or neutral base are totally wearable. Create warm, fiery eye looks that feel as cozy as sitting by the fireplace.

5. Matte Lips and Glowing Skin
Similarly, the conventional beauty knowledge for many years suggested that dewy lips and matte skin was the only way to go. But these conventions inevitably get boring. Today, try matte lips and glowy skin to shift things around.
This trend is a great way for your customers to try on the many liquid lips and fun highlighters that are currently on the market. The key to making this look work is great skincare and prep work.
You can suggest a mattifying face mask and a hydrating lip scrub to make this look totally wearable for people with any skin type.

6. Brown Lipstick Fall Makeup Looks
This salon trend is no longer just a '90s throwback: it's now a solid part of the modern look. To keep it up to date, try a metallic shade of brown, such as a bronze or a copper.

7. Zodiac Fall Makeup Look
Everyone's a part-time astrologist these days, it seems. Capitalize on the social media trend by offering makeup recommendations that are customized to each client's sign. Even better: offer a complete zodiac-inspired makeover service!
You don't need to know much about astrology to offer this trend, since there's plenty of information available online. Customers love the customized feeling of zodiac-inspired beauty offers. Try creative shades for unpredictable Aquarius, and glittery brights for a bold, outgoing Leo.

8. Jewel Appliques
Take makeup into the third dimension with some jeweled appliques around the eyes or on the cheeks. This is the perfect creative way to carry a look over from Halloween to sparkly holiday parties.
9. No-Makeup
A stripped-down, almost-makeup-free look makes a great twist on a fall night out. You can give the "no-makeup" look to a single facial feature. For example, try finishing the lips with a simple coat of clear gloss.
Or, use this look for the entire makeover. Try skipping mascara, grooming the brows with gel, and doing a barely-there contour for the perfectly undone look.

10. Brow Tints
Perfect brows remain a strong trend, but it can take time for people to get the perfect look using product every day. Help your customers save time by offering stylish brow tints. These treatments last for a while, so the brows don't have to take quite so much time in the beauty routine.

11. Ombre Lips Fall Makeup Looks
A modern, party-ready lip for fall makeup looks involves more than one color. To get the perfect ombre lip look, add one lip color over the entire lip. Then, dab a second shade in the center of lips and blend lightly so that both colors show, but don't have harsh lines between them.
For the best effect, use a lighter color in the center and a darker color on the entire lip. This also helps give the visual effect of fuller lips, which clients often want.

Ready to Dive into Fall Makeup Looks with These Beauty Salon Trends?
Whether it's for a Halloween party or a company event, these beauty salon trends are perfectly versatile for the season. The key is offering a custom experience to each client, taking into account their unique sense of makeup style, while also offering new things they might not try otherwise.
Looking for more beauty trend inspo? Don't miss this post about the year's top trends. And if you are a makeup artist looking to grow your business, check out how Daysmart Salon tools can take your brand to the next level.