Fall Hair Trends of 2022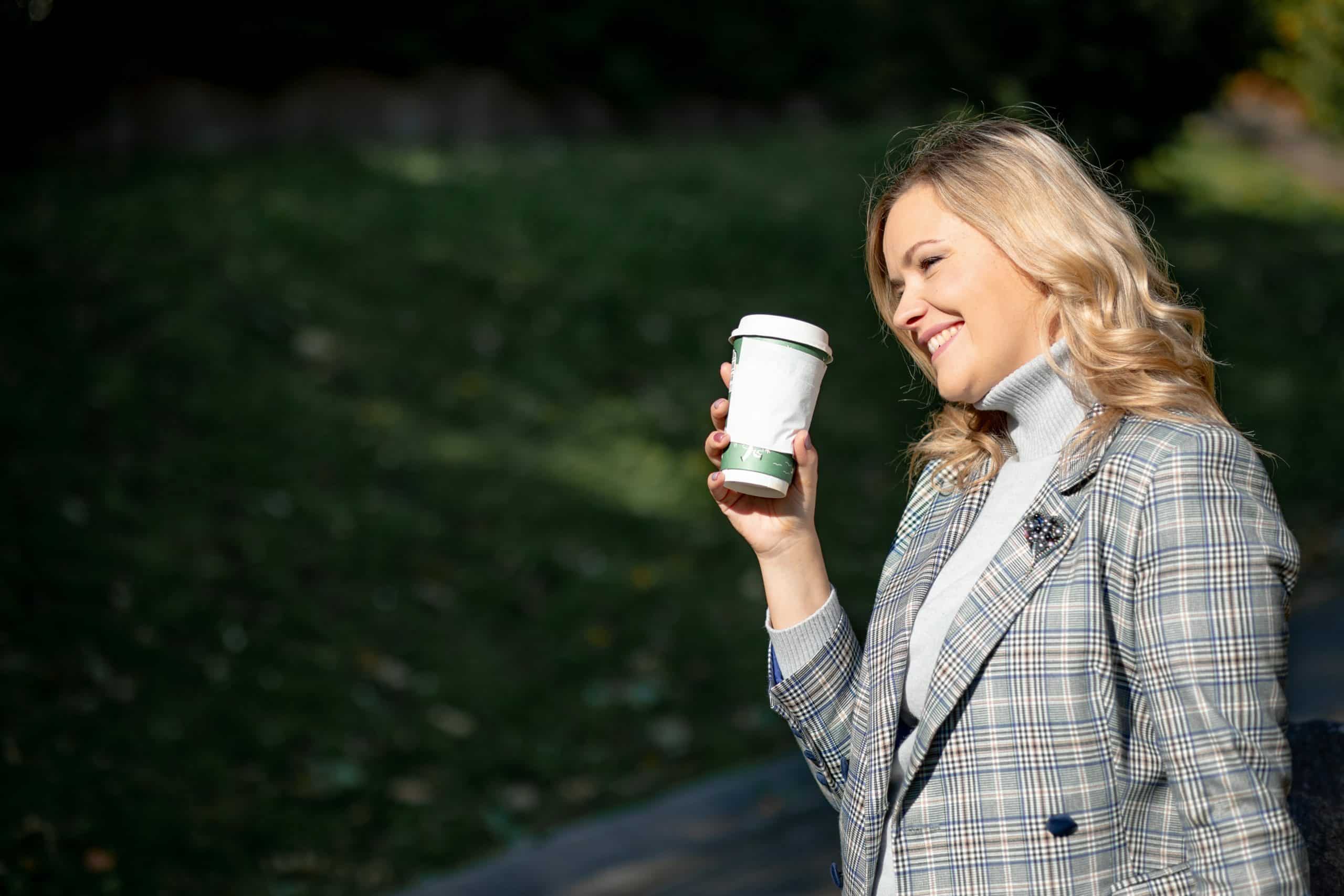 By the age of 50, most women will notice that their hair is thinning. That's why it's important to be adventurous with your locks before then—and fall is the perfect time to try a new trend. From Instagram-inspired waves to TikTok bangs, there's something for everyone this season.
Autumn will be here for a while, so get used to the new season with these picture-worthy hairstyles. The looks below are perfect for anyone who wants to take a risk but be trendy while doing so.
Keep reading for the fall hair trends that are worth trying, even if you're not big on change.
Copper Curls
If you're a fan of the redhead look but aren't sold on the idea of being a full-on ginger, try going for copper curls. While it's not quite as bold as fiery orange or bright yellow hair, this shade is the perfect way to get your strands into fall mode without having to bleach your locks first.
Don't be afraid to experiment with different shades of copper, either—from a light blonde base with spice highlights to dark brown roots and orange tips.
Influencers like Kendall Jenner and SZA are always flooding your timeline with new chic copper ideas. If you're feeling daring, try out a couple of them and see how your friends react.
Shadow Roots
Shadow roots add a touch of elegance to any dye job. Softening the harsh line of your color and making it appear more natural, they can be a great way to give a dramatic shade some much-needed calmness.
It can cover up new growth too. If you're not ready for total commitment to dyeing your hair every few months, adding shadow roots could be just what you need.
Tweed Blonde
The tweed effect lends a warm, golden sheen to your face while also adding dimension and lightness. It's a bold move, but one that will make you look like the most glamorous version of yourself. It's also a great way to add some edge without going too far.
If you're feeling more adventurous, try adding some curls to your hair to show off the twine effect and give it a softer, more romantic feel. Rock it with a red lip, a chunky gold necklace, and some dramatic black eyeliner for a look that will make every woman in the room want to be you.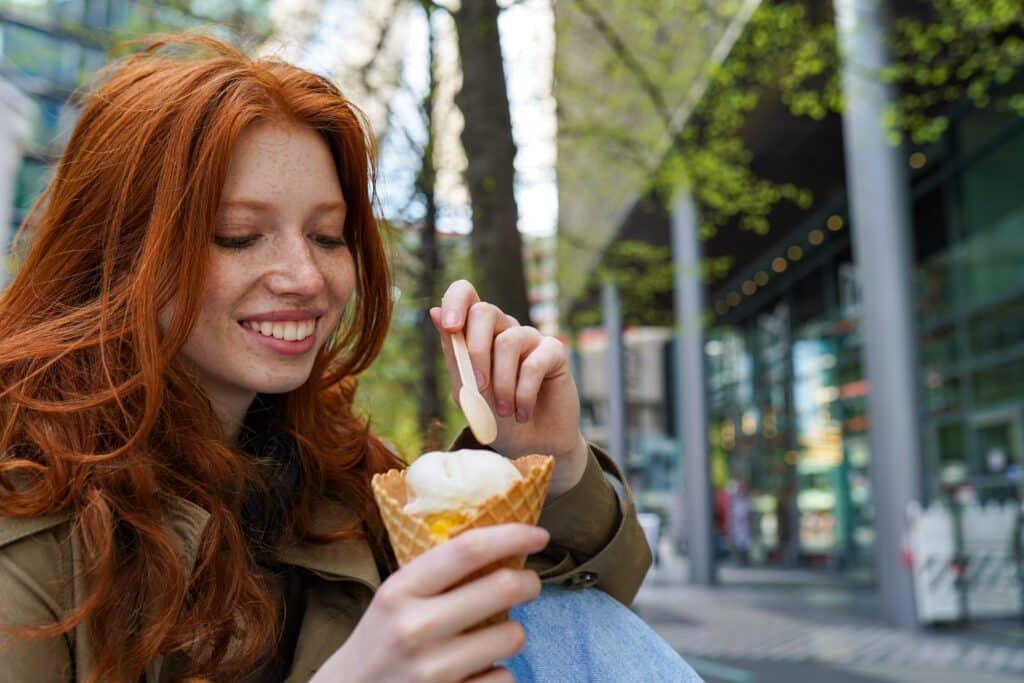 Romantic Reds
Red hair is a good way to make a statement, but the muted hues of Autumn can tone down the vibrancy of the shade and make it easier for you to blend in with the season. If you want to experiment with stunning new fall hair colors, try red first. This will allow you to get used to your new look while still being able to go unnoticed when necessary!
When it comes to red hair, there are many shades you can choose from. For Fall, go with a deep shade like redhead model Chloe Norgaard's copper red. The color is perfect for someone who wants to make a statement without overwhelming their complexion.
If you want a softer look that is still eye-catching, opt for more muted tones such as rosehip or ruby red.
Back to Brunette
If you're looking to add depth and dimension to your look, going back to brunette is the perfect way to refresh your hair. It's also the perfect way to add warmth and richness to your look, especially if you're going from a cooler-toned color like blonde.
If you're thinking of going back to your natural hair color, consider whether an all-over dark brunette look (like Selena Gomez's) is right for you—or if something more subtle like balayage or ombre would be better. If you want the best of both worlds, go for a chocolate brown with caramel highlights.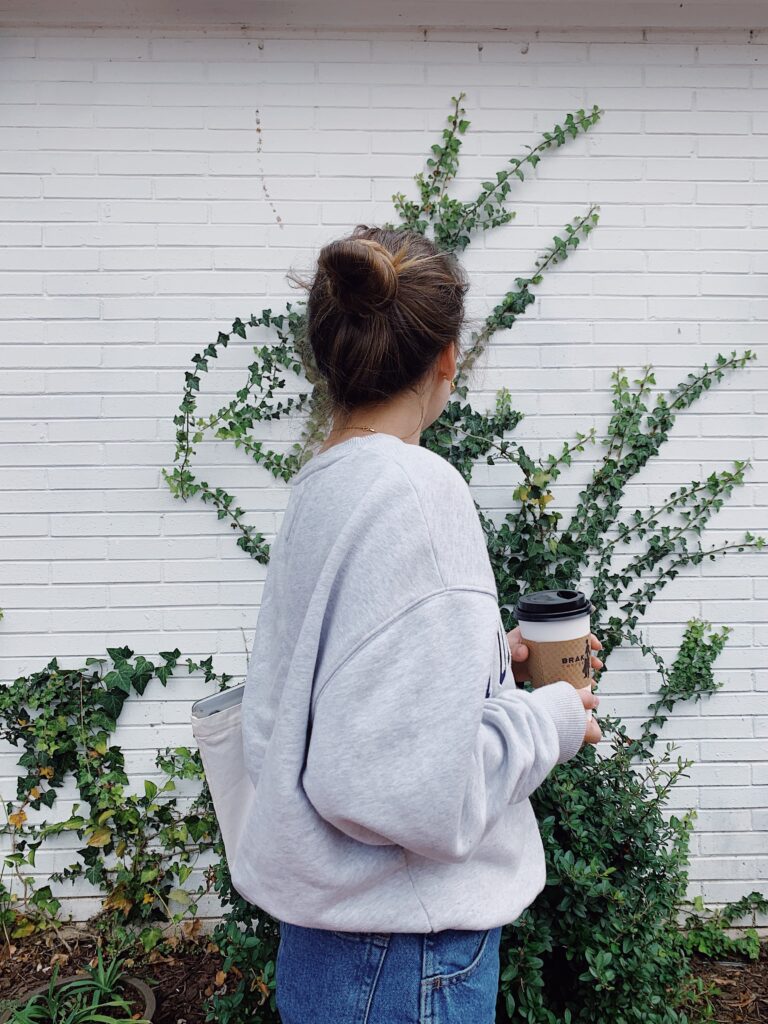 Messy Bun
The messy bun is a go-to hairstyle for autumn hair trends. First, it's easy to put together. It works with all hair lengths and textures, and it can look both casual or dressed up.
Messy buns say, "I don't care what you think about me," but do so in the most appealing way possible. Don't believe us? Rihanna's messy bun went from blah to ooh-la-la at the diamond ball.
The key to a good messy bun is not trying too hard. Once you secure your bun's shape, let go of all the pins and just let your hair do its thing.
TikTok Bangs
Thanks to TikTok, we're seeing a lot of curtain bangs these days. These are bangs that frame your face and fall softly over your eyes, creating a cool and casual vibe.
If you want to look like an influencer, this is the perfect style for you. Curtain bangs have been popping up all over social media and they're here to stay. Not only do they hide some of your flaws, but they add character and personality to any face shape.
If you choose this haircut, know that it's great if you want people to focus on your eyes and skin instead of the length at the back.
Loose Bun With Tendrils
Loose buns with tendrils are an edgy spin on the classic, sleek, twisted bun. It's how stylists like Jennifer Yepes wowed crowds at the Cannes Film Festival. You'll love this look because it's so versatile—you can add as many or as little loose hairs as you want.
This look is ideal for the days when you want to look polished but not too done up. It's also perfect for those who want to switch things up without committing too much time and effort to their hair.
The Wolf Cut
The Wolf Cut is a bold look, but it doesn't have to be over-the-top. The idea is to keep your locks long enough to put into a ponytail but layered enough to create some volume around your face. It looks especially beautiful on women with naturally curly or wavy hair.
It's flattering on all face shapes and works amazingly well for those with square faces. The layers add volume and height that can combat fall humidity in an elegant way.
To get the look, create a high ponytail and cut it at an angle. This is easier said than done, so you may have better luck going to a stylist.
70s Flip
The 1970s look is in full swing and taking over the world of beauty. After years of being out of style, the Farrah Fawcett look is finally making its way back into fall haircut trends with a vengeance. It's no surprise that people have been clamoring to get their hair cut in this iconic style—it's timeless, sexy, and fun all at once.
It's also one of the easiest haircuts to pull off, especially if you're looking for something low-maintenance. To get this classic 70s flip, ask your stylist to cut layers in your hair and add some height at the crown. Place some hot rollers in your hair before going to bed, then wake up in the morning feeling as glamorous as a 1970s actress.
The Bold Blunt Bob
The blunt bob is a fun, edgy way to get rid of those annoying split ends. This bold cut is perfect for someone who doesn't want to fuss over their hair. You won't have to worry about styling every day; just wash your hair and go!
If you're looking for a new look that's low-maintenance but still professional, ask your stylist about a bob.
Frizz Is In
In the past, frizz was often seen as a sign of dry hair. This season, however, is different. Don't be afraid to embrace the natural curl of your strands.
By alluding to frizz without actually having dehydrated hair, you'll be able to sport some serious volume without sacrificing shine. You can accomplish this with a volumizing shampoo and some teasing.
Another great option is wearing your natural afro. If you have curly or kinky hair that's unruly on its own, embrace it with pride and don't worry about hiding behind a ponytail or bun.
The Pixie Cut
The pixie cut is one of the most popular fall haircuts on the runway. It's a short, cropped style with a bob-like shape and very little length at the back and sides. You can style the front up or down in a variety of ways, making it easy to change your look.
A pixie cut gives your neck room to breathe during the steamy autumn months.
Super Straight
A long, 26-inch hairstyle is the ultimate showstopper for fall. With straight locks framing your face, you'll steal the spotlight wherever you go.
The best part? It's easy to pull off—all it takes is a flat iron and a dash of hairspray!
Shave It Off
If you're feeling bold, a buzz cut is the way to go. Celebrities like Doja Cat and Tiffany Haddish have hopped on this fall trend and Instagrammers are totally here for it!
To style your shaved head, try wearing accessories that complement the shape of your skull. For example, if you're going bald (like Doja Cat), then wear jewelry that draws attention to your face. Think large hoops and statement earrings.
If you're not ready to shave your head completely, there are plenty of ways to rock a buzz cut. Try wearing a super short, dyed cut like Tiffany Haddish instead. Then head to social media with a bold caption to match your new do!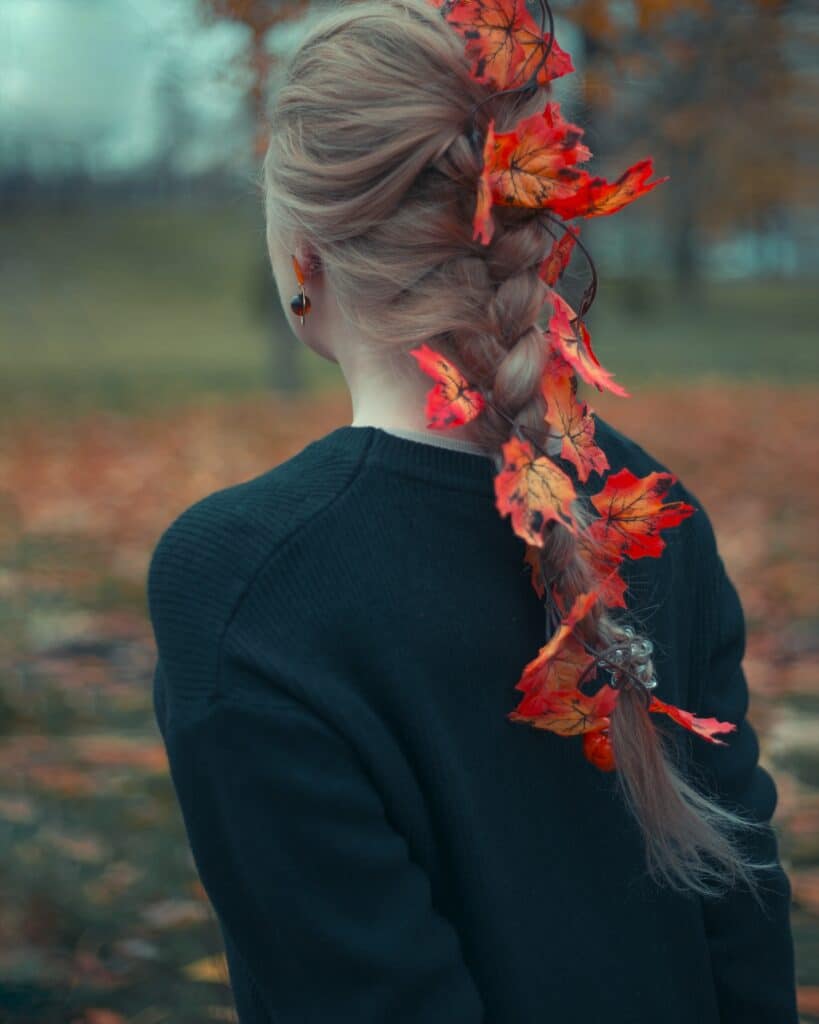 Braids
Braids are a great way to protect your hair when you're outdoors. Plus, their versatility allows you to change up your look daily. French braids, Dutch braids, and fishtail braids are all popular styles this fall.
The best thing about this trend is that it's low maintenance: once the braid is secure, you don't need much time or effort every day. It frees up more time for you to do the things that are important (like watching Netflix).
Extra Long Ponytails
The ponytail is a classic look, and the extra-long high ponytail is no exception. This is a perfect style for fall when you want to keep your hair out of your face during chilly days spent exploring outside.
A high ponytail will keep your hair off your shoulders, and it's a great way to show off a new fall accessory. Try adding a scrunchie or colorful headband for an extra pop of color.
The Braided Updo
A braided updo is a great option for women who want to wear their hair in a style that's fun and fashionable. It's also a good choice if you have long or thick hair, as it provides plenty of opportunities for visual interest. Try adding flowers, jewels or other accessories to your braid for an even more eye-catching look.
The Half-Up, Half-Down Style
The half-up, half-down style is a great option for women who want to wear their hair out of their face but still show off some length. It's also a good choice if you have short or thin hair, as it provides enough length to frame your face and show off some texture.

Keep Up With Fall Hair Trends to Earn More This Season
If you're committed to staying on trend this fall, don't be afraid to share these fall hair trends with your friends and customers. But you'll have to distinguish yourself from other stylists and influencers. The DaySmart Salon software may help you do that by keeping track of each client's preferences—so you can offer them something no one else can.
With it, you can promote in-person demos of these fall trends and get the word out about your salon. Start your free trial today and see how easy it is to get your salon noticed with our email marketing feature.