Increase Profits By Selling Express Services as Add Ons In Your Salon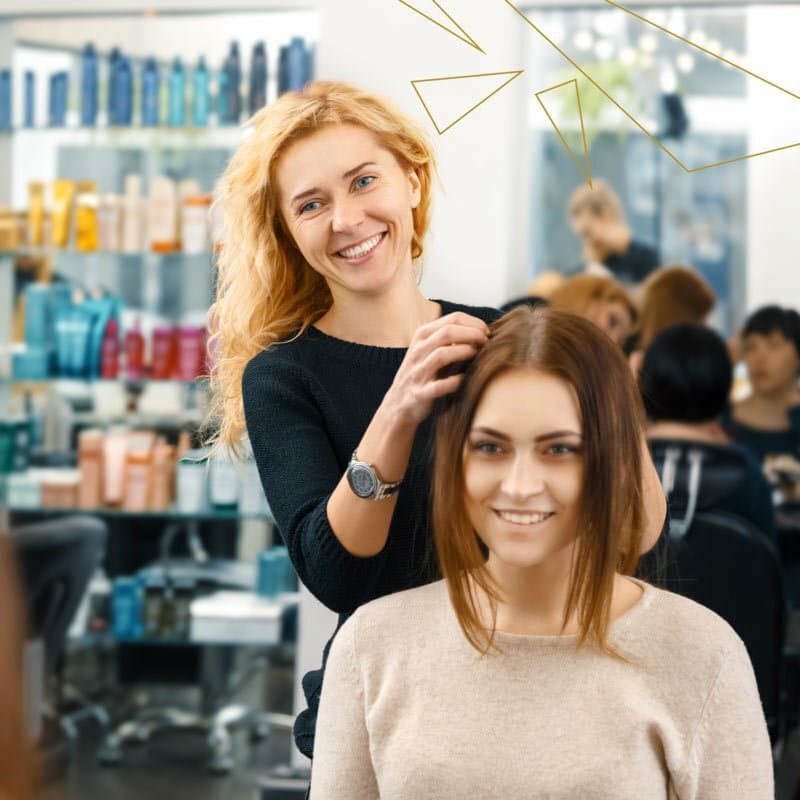 In recent years, revenues for the salon market has grown a slim 2%. With such technological advancements, this industry should be thriving. If you're looking to be on the growth end of the spectrum, it's important to lock down your add on express services to increase profits.
Not sure where to start or the best way to offer your express salon add on services? Read on for help getting started on your new income stream.
Why Your Salon's Website Should Offer Express Salon Services Online
Your website is one of the first places potential clients will go to learn more about your business and services. Unfortunately, many salons believe their websites are limited to sharing information and photos.
Other businesses feel that selling their service on a website is too impersonal.
In this technology age, most clients prefer to schedule and purchase online because they can get immediate results.
The truth is your salon site can function as a full e-commerce store with additional opportunities for passive income.
Booking Express Salon Services Through Your Website
In this fast-paced world, your customers are used to things being made easy for them. We now have apps for food delivery, laundry lockers, and even transportation at the click of a button. There's no reason why your site can't provide them with the same benefits.
By allowing your clients to book their services directly from your site, you are removing an additional step from the process and taking the pressure off of having to communicate with a receptionist. It also makes it easier for you to send confirmation emails or texts.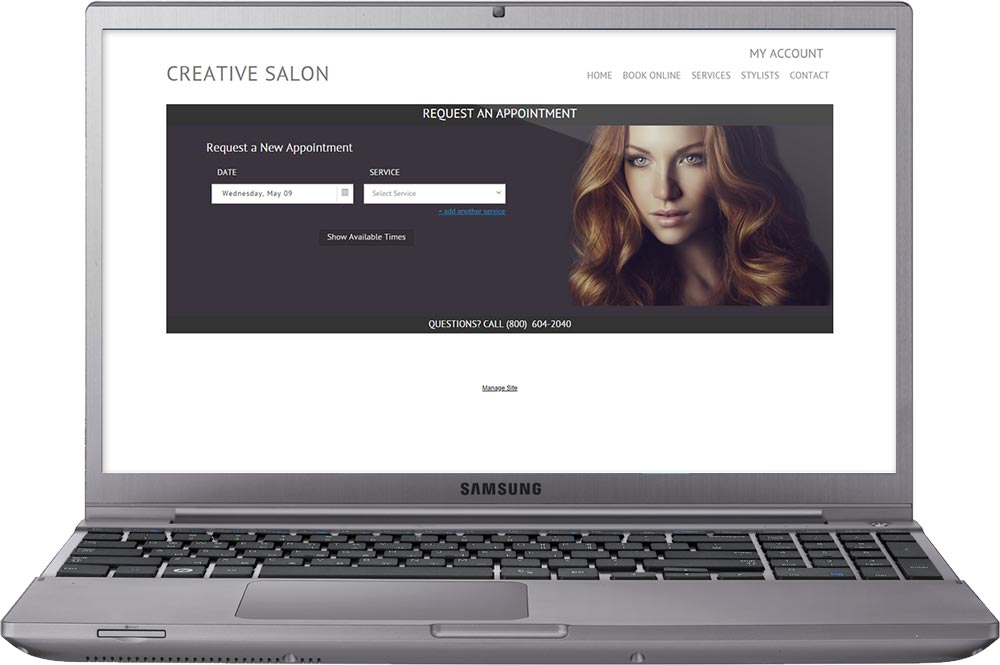 Using Express Salon Add Ons to Increase Profits
Trying to sell extra services while your customer is present in the salon can often feel like high-pressure sales, which most customers try to avoid. Instead, make the opportunity to sell an easy and anonymous effort.
By giving your clients the option to add on additional services while they are booking their session online, they'll be much more open to "upgrading" their services. They will also have the prices clearly laid out in front of them so they won't feel uncomfortable asking how much the extra services cost.
Offering Consultations Online
There are times where your clients won't be able to make it in for a session but will need some professional advice. This is where consultation services come in.
Whether it's seeing if a certain cut will fit their face well or telling them which hair color to buy while they are on vacation, online consultations allow you to make extra money through a short Skype or WhatsApp call.
Selling Physical and Digital Products
Who doesn't love the idea of making money in their sleep? By offering products and services through your site, you'll have your own salesperson working for you 24 hours a day.
Even if you don't have your own products to offer, you can always sell products you use through your site via drop shipping or affiliate programs. Have some beauty knowledge to share? Put it into an ebook and sell it as a digital download.
You can even use an online print company like Printly to sell hats and shirts with your salon's logo on it.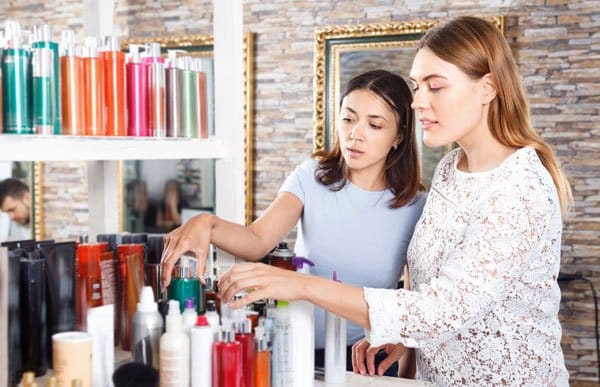 Marketing to Past Customers
The beauty of salon services is that they typically need to be repeated after a short period of time. For example, if you know that one of your clients booked a manicure a week ago, then you also know that in a weeks time they will be in need of a new one.
This is an opportunity to email or text that client with a reminder and a link to book their next service.

Automation
If you are using a salon software that allows you to track your customers' activity, sending reminders and follow-ups can easily be automated and sent out automatically.
The beauty of automated offers, confirmations, and follow-ups is that it frees up your staff's time so they can focus on the service they provide your customers. You can also send out an automated survey that goes out the day after their appointment, to learn where your salon can approve.

Analytics
Whether you're changing your prices, offering discounts, or considering new services to offer, you'll want to refer to your customer data.
With the right customer data behind you, you'll know exactly what your customers are looking for and how much they are willing to spend on it. You'll also know which services are actually costing you money instead of making you money.
Your analytics will also help create a strong target audience demographic, so when it's time to create ads you'll know exactly who you want to see them.
Social Media
Want to offer your customers extra incentives to buy additional products and services? Create an offer that gives customers a discounted price on services when they share your post or site on social media.
Customers love a discount, especially when they feel that they've earned it. Offering discounts for social media interactions can utilize the power of word of mouth marketing while increasing your profits on added services.
Putting the Right Software Behind Your Salon
The right salon software can increase profits, enhance brand exposure and save you plenty of time and money. Combine the right, powerful system with smart offers and products and you'll have your own passive income source running in no time.
If you would like to learn more about our salon software and how it can be used to benefit your business, contact us today for your free trial.