Customer Spotlight: Urban Style Hair Salon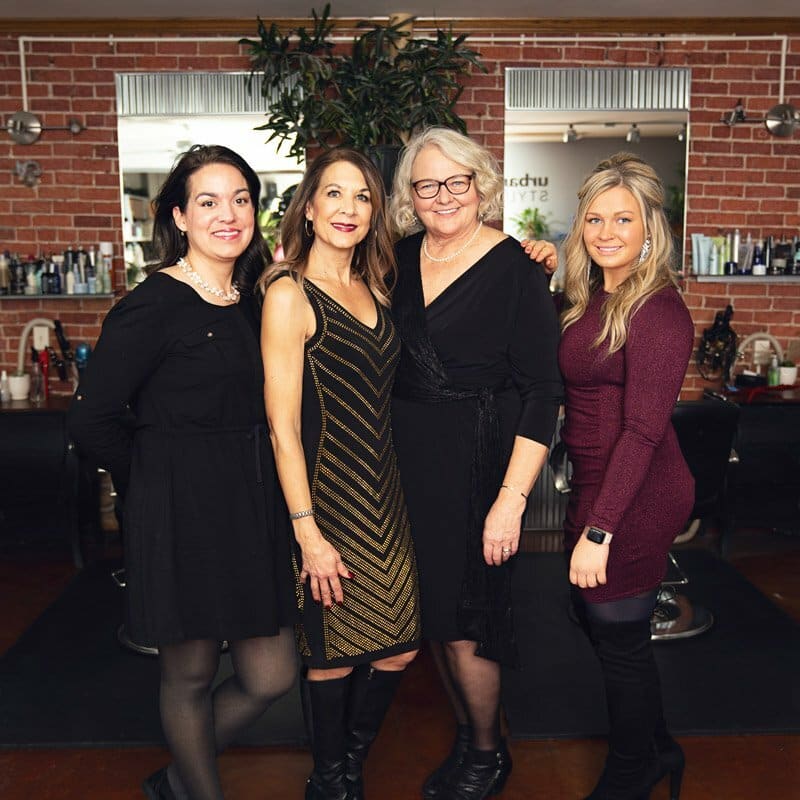 As part of our commitment to supporting and educating entrepreneurs, we're spotlighting Daysmart Salon customers who have been directly impacted by the pandemic to learn more about how they've adapted their operations to overcome resulting business disruptions. The passion and innovation of these customers have never been more pronounced than in their responses to the challenges posed by the coronavirus outbreak, and we hope their stories serve as a guide for those navigating similarly difficult situations.
We recently spoke with Denise Mackey-Natz, owner of Urban Style Hair Salon in Eau Claire, Wisconsin, to learn about her experience running a business during a pandemic, and how software usage plays into her strategy.
Q: Tell us a bit about your business.
A: I run an AVEDA concept salon, servicing men, women, and families in downtown Eau Claire—a community of about 66,000 residents. We've been in business for 17 years now, with hair as our primary focus, though we sometimes also do facials. I've been doing hair for 35 years.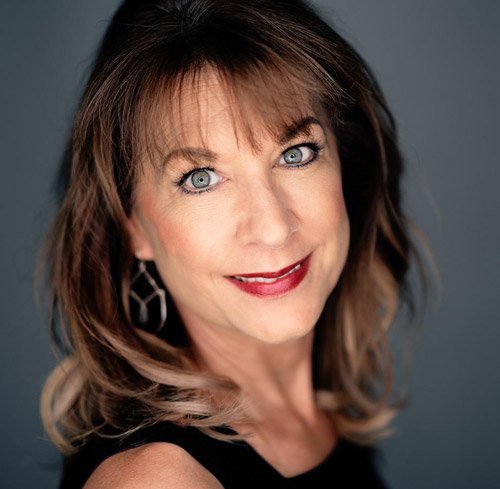 Q: How has the pandemic impacted your salon?
A: Salons were considered nonessential from the initial Wisconsin business closure order, effective March 20. That means that, up until May 19, my business was closed. Now that we are reopening, there are a lot of new sanitation protocols we have to follow, but I feel comfortable with them because
people in this field are already trained in how to prevent the spread of disease. Above all, I want my customers and staff to feel and be safe when they're at my salon.
Q: While your salon was closed, how did you keep your business going?
A: We've always sold products in the salon, but while we were closed, we started offering curbside pickup every day, which we promoted on social media. Also, if customers placed an order on AVEDA's website and they noted that they were a client of mine, my salon would receive a percentage of the sale. While retail didn't become too big of a part of my business during this time, we did have some days that profited particularly well. Of course, part of this situation has been redefining what I consider to be a successful day of sales. It's important to stay positive with how business is doing.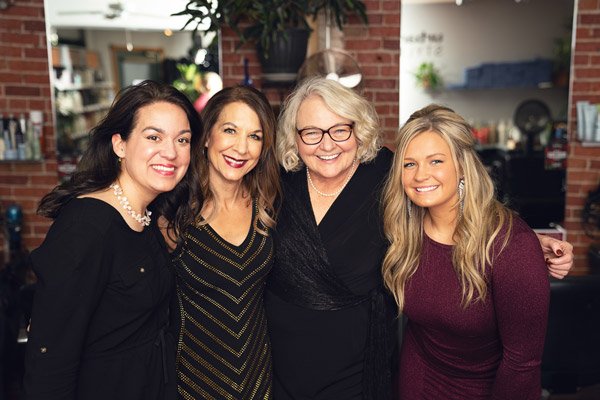 Q: Since you've reopened, how has the transition back to business been?
A: It's been going very well. In the first five days, we had 39 appointments. We only take one appointment at a time for safety purposes, and even still, each stylist has been averaging six to seven clients daily, which follows Eau Claire's health guidelines of no more than 10 clients per stylist per day. We are also working in shifts so that no one works an entire day—we're truly taking every precaution we can. Understandably, some clients aren't ready to come into a hair salon, but we hope to see them soon.
Q: What do salon operations look like under the new health and safety guidelines?
A: We're taking sanitation very seriously. With every appointment, we email our new guidelines to customers beforehand. My stylists and I wear a mask and a shield when we work, and we're taking the temperatures of customers as they come in. We provide masks to customers who don't bring their own. There's no longer a waiting area; we have people wait in their car until it's exactly their appointment—no early walk-ins. When they do come in, we have a bag by the door for them to place all their personal belongings in, and hand sanitizer everywhere. The salon chairs are also kept at a six-foot distance from one another to accommodate the slight overlap we keep between shifts.
Appointment windows are longer now because we completely sanitize the space between sessions, and we spend an extra hour per night cleaning the entire salon. All of this is to create a space that customers feel very safe coming into. The fact is, if we were to have a case of COVID-19 in here, we would have to shut down for two weeks and quarantine, and we of course don't want that to happen. Thankfully, people have been respecting the guidelines.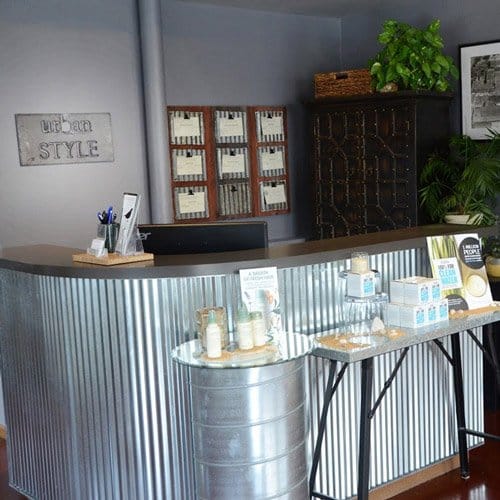 Q: When did you start using Daysmart Salon software? What has your experience been using it?
A: I started using Daysmart Salon in 2011. It was an adjustment at first, as I was so used to writing everything out in books by hand, but it's been the most amazing system. It does more than I even know it does. And if I have a question about any of its features, I can call the Daysmart Salon team and immediately get help.
Q: Which software features does your salon use?
A: While we don't use online booking—most of our customers book their next appointment before they leave their current one—we do use the text and email reminders to send out reminders a week and then a day ahead of appointments.
What I really love about the software is how efficient and thorough the automated payment processing is. Everything is connected with it; if I run a credit card, it goes right into the system without delays or problems. And the program enables me to complete payroll in about five minutes. I've had so many accountants try to convince me to switch to their services, but this is a better program than anything they have.
Q: How has Daysmart Salon helped with your reopening?
A: Since our appointments are nearly twice as long now, we use Daysmart Salon' online booking tool internally to make sure we've marked out enough time for each one, including time for cleaning.
The software also allows us to save all of our clients' information and document their visits. Having that customer information available was very helpful for communicating reopening details and setting up appointments based on customers' needs. We were able to text, call, and really talk with them, which was important because these customers miss us and want to hear our voices.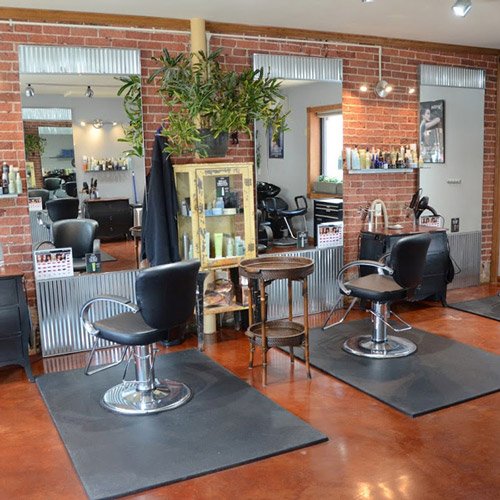 Q: What has your experience been applying for CARES Act funding?
A: Fortunately, I had an incredibly positive experience. In this industry, you meet a lot of people and build meaningful connections with them, and as it happened, a customer mentioned that her bank, WEB Finance Direct, was helping facilitate the PPP application process, so I reached out and it was completed in two days—likely because this bank was a smaller one, so not too many other businesses were pulling at its attention. Both this bank and SNB Bank, the one who then finalized the payment, were wonderful to work with.
I do recognize that the government and Small Business Association have been doing the best they can, and everyone—the banks, the government, small businesses—are still figuring out how to approach the current situation, but I do think it's unfair that as a business of eight people, I'm under the same considerations as one that has up to 500. Businesses of those sizes have very different needs.
Q: What does receiving this loan mean for your business?
A: Thanks to the PPP loan, I was able to keep my business open after the closure. I used it to put myself and my staff back on payroll, as well as pay rent and utilities bills. The loan has also helped cover the cost of all the supplies I've had to buy for the extra sanitation measures, which has put my mind at ease.
To learn more about how Daysmart Salon Software can help with your business' reopening—as well as other key tips for business owners during this time—visit our blog.