Customer Spotlight: Rebel Salon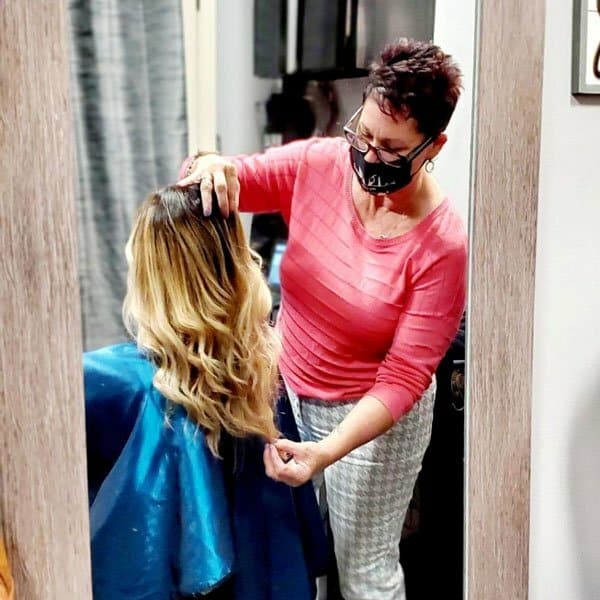 As part of our commitment to supporting and educating entrepreneurs, we're spotlighting Daysmart Salon customers who have been directly impacted by the pandemic to learn more about how they've adapted their operations to overcome resulting business disruptions. Their passion and innovation have never been more pronounced than in their responses to the challenges posed by the coronavirus outbreak, and we hope their stories serve as a guide for those navigating similarly difficult situations.
We recently spoke with Gail Johnson, owner of Rebel Salon in Placentia, California, to learn about her experience running a business during a pandemic, as well as the ways in which she believes the salon industry is evolving.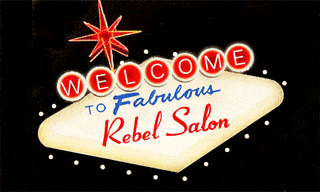 Q: To start, we'd love to learn a little more about your business.
A: Rebel Salon is a Vegas-themed salon suite. I opened it two years ago, though I've been a stylist for 36 years. Over that time, I've seen a tremendous amount of change in the industry—especially in how stylists conduct business, and software is a part of that change.
Q: How long have you been using Daysmart Salon? What's been your experience with it?
A: I've used Daysmart Salon in various salons for the past 10 years, so it's been so refreshing to see how I can now use the software from the perspective of a salon owner. Even though I am a one-person business, I feel very professional. I don't have a front desk assistant doing the clerical work for me; the software is my front desk. It gives me the reports my accountant needs, and it helps me keep track of salon products. And, if I were to add a new stylist to my salon, I could easily incorporate them into the program.
The website builder has greatly helped me grow my business. Today's clients want a salon with digital and social media platforms so that they can see what services are available and for what cost ahead of time. Daysmart Salon answers customers' questions so quickly and helps me build an instantaneous connection with them.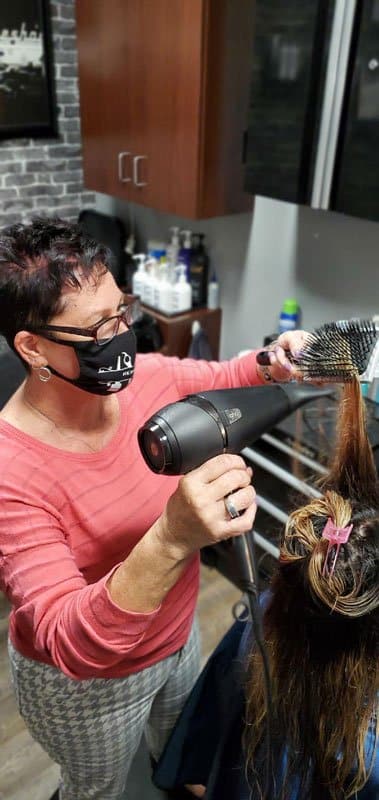 Q: How have you changed the ways you do business in light of the pandemic?
A: Everyone in the salon wears a mask. I offer disposable ones so clients don't have to get theirs dirty. They don't cost much, and they could save a life from the virus. I don't see us not working with masks after this, like doctors and dentists; that's probably a part of our industry that's going to stay, and for the better.
During the shutdown, I took the opportunity to take BARBICIDE's COVID-19 certification course. The public doesn't know that people in the salon industry are held to a high standard of cleanliness, so I display information about my certification on my website and in the salon so that clients know they'll be safe in my space. I can also customize Daysmart Salon' text reminders to inform clients about what precautions I'm taking.
Q: Have you been using Daysmart Salon to help manage business in any other ways during this time?
A: I used Daysmart Salon to consult with clients during the shutdown. Now that we're back open, I'm blocking out extra time for appointments so that I can clean between clients. With the software, I don't even have to think twice about scheduling that buffer because I can allocate it into the calendar.
Q: Are you preparing in case of a potential resurgence?
A: During the shutdown, everyone realized that a crisis like this could happen at any time. I'm currently booked about eight weeks out, since both myself and my clients are trying to squeeze appointments in now in the case of another shutdown. With Daysmart Salon though, I'm only a click away from pushing appointments out a few more weeks, so clients know they're still on the books and they're going to eventually get their services done.
Q: How are you planning for the holiday season?
A: Obviously, people won't be going to parties, but they need to look great for Zoom calls with families, so I'm still planting the seed that the holidays are just a few weeks away and encouraging clients to prebook services. I'm also encouraging gift cards—whether electronic or physical—because those are a way to reach potential new clients. I put my logo and website address on them, so they're a great tool for business building.
To learn more about how Daysmart Salon Software can help with your business' reopening—as well as other key tips for business owners during this time—visit our blog.