How Color Management Tools Cut Costs and Reduce Waste in the Salon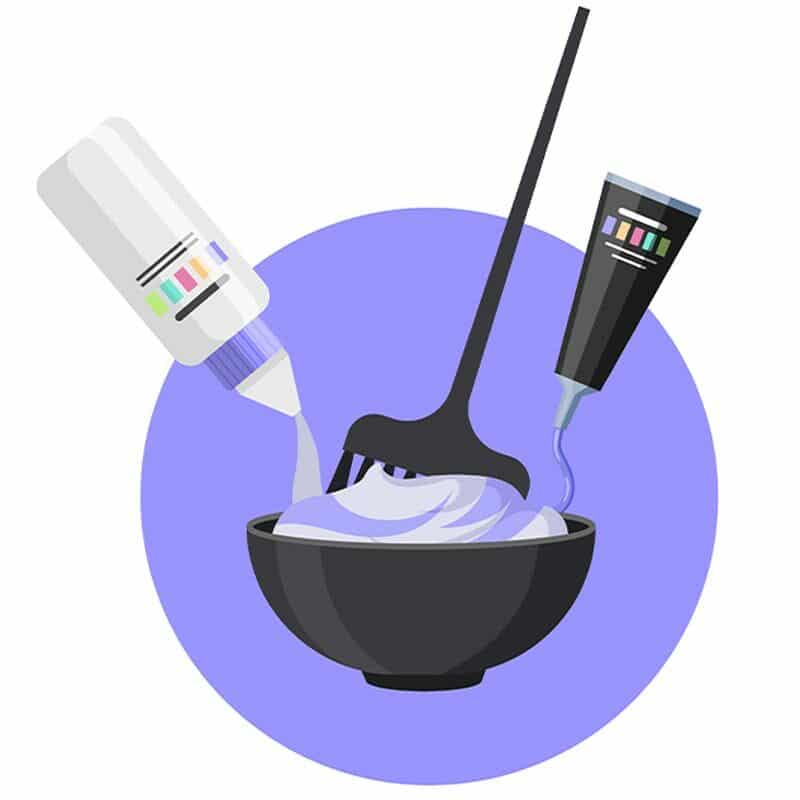 Is your salon pouring money down your washbasins?
There's no doubt that the past year has been tough. With salons across the country forced to temporarily close as the world dealt with a pandemic, you won't be alone if you didn't make as much money as you expected!
So, now's the time to look at how you can cut costs in your business without compromising the quality of your services, helping your salon boost its profits over the next year. One way to do this is with color management tools, and it could start saving you huge chunks of money every month.
Find out everything you need to know in our guide!
What Are Hair Color Management Tools?
Hair color management software and tools are designed to help your salon become more efficient with dyes. Any salon owner will know that ordering hair dyes takes a big part of a salon's budget, and any opportunity to save costs in this area is essential! With color management software, you can keep track of the dyes you have in stock and the colors you create.
Usually, your color management tool will be accessible on a tablet or computer. On here, you can record tons of hair dye data that will be extremely useful to your salon.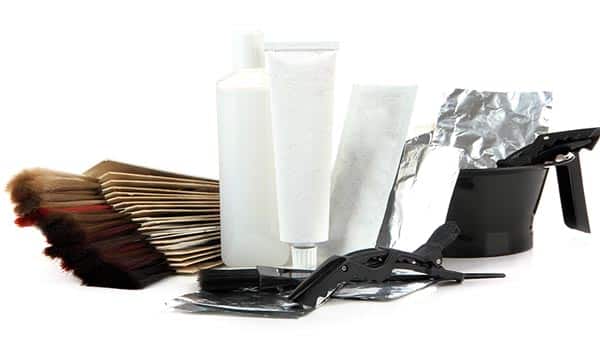 How Can Color Management Tools Help Your Salon?
Each hair color management tool works slightly different, but most of them can help your salon in a variety of ways. Let's dive into the benefits to work out if this is the right investment for your salon.
Improve Stock Management
One of the main uses of color management tools is stock management. Using your tool, you can have an easily accessible overview of your entire stock of hair dye. By keeping an eye on this, you can easily see when new colors need to be ordered and track your most popular colors. Once you know which dyes your customers love the most, you can order more in advance so that you're always prepared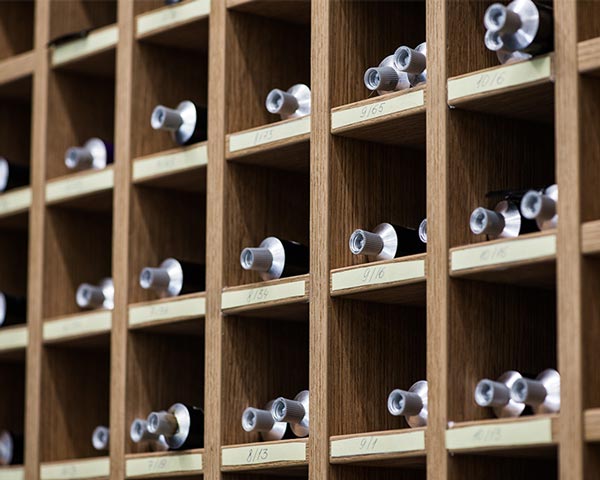 Mix Colors Accurately
A lot of color management tools offer a brilliant piece of software that tells you exactly how much of each dye you need to mix to create certain colors. So much dye is wasted when trying to mix dyes and color match them, and you often end up with far more than you need! But throwing that dye out is the same as throwing money away.
By knowing the precise measurements you'll need for different colors, you can reduce waste and cut back on costs. It may sound like a small difference, but it can bring in huge money savings!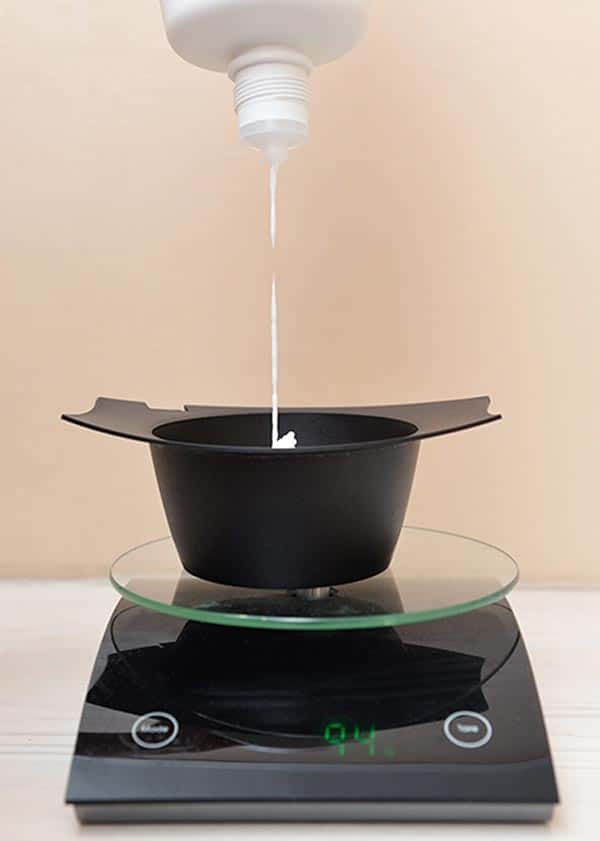 Keep a Record of Your Unique Color Mixes
Another benefit of color management tools is that you have a handy place to keep a record of all of your color mixes. For example, if a client has a custom color you mix for them every time, you can log it in your software and use it every time they're in to get the exact same color. This helps to organize your business processes and improve client satisfaction, earning you more repeat business and increasing profits.
Popular Hair Color Management Tools
There are tons of different color management tools out there, and it's important you take a look at a few options to find the one that's right for you. Some of the most popular solutions include Colibri, Vish, laRu, and Salon Scale; let's take a little look at each.
Colibri is a color matching software that lets you easily match your client's request to real hair color. You can build up a huge database of colors and the components you need to create them.
Vish hair color management is one of the most popular tools on the market for salons. This comprehensive tool helps reduce dye waste with accurate measurements for mixing colors as well as pricing software so that you know how much to charge for your work.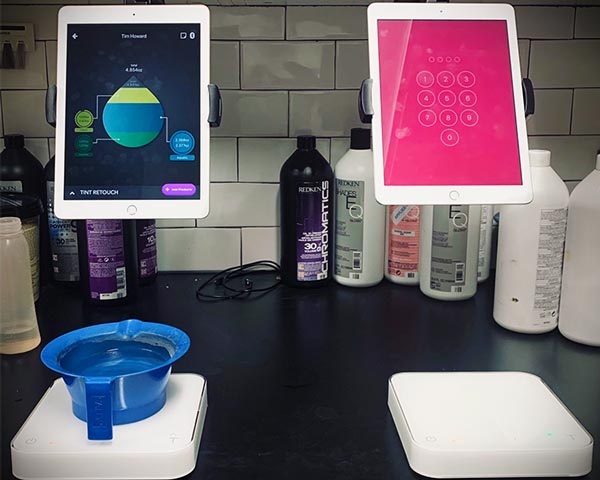 LaRu is a brilliant tool that helps you stay on top of your color inventory and only order what you need when you need it. It can also be used to store color mixes and helps with accurate measurements.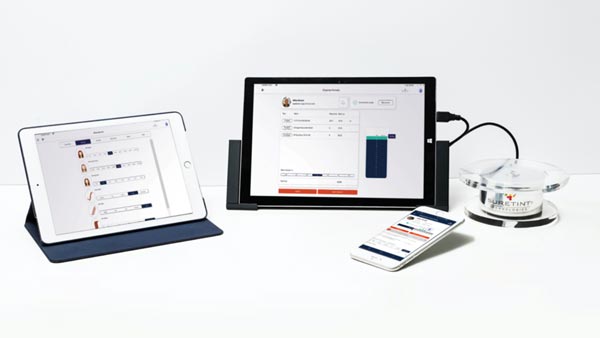 SalonScale color management software lets you know the exact cost of the hair dye in your mixing bowl, including colors and developers. It's super accurate and a great way to make sure you're not missing out on profits.
All of these tools are brilliant and can help you enhance your salon processes and save money. Be sure to learn more about them and check out reviews before you choose the tools you'd like!
What About Software?
For those not as technically savvy, you might find yourself collecting unique client color mixes along with their measurements taken from the scale and working out how much you use of each to work out the value. For example, if you use 50 ml of a 500ml dye that cost $40, that'd be $4 worth of dye!
Software can help you keep all your client details centralized, these notes help streamline the customer experience as the stylist has access to all previous appointments. Do your clients like to try out multiple color combinations? Store formulas in your client management software to keep track of what they've previously used and when. Give your clients the personal touch every visit by adding customer notes with preferences, milestones, past treatments, past styles and more.
Improve Your Salon Processes
Color management tools are the first step to optimizing your business processes and saving costs, but they're not the only thing you can use! At Daysmart Salon, we have a range of tools to help your salon become more efficient, organized, and productive, and to help you cut back your spending. Be sure to check out our software packages to discover the tools that are about to transform your salon.