Salon Strategies To Boost Client Relationships During COVID-19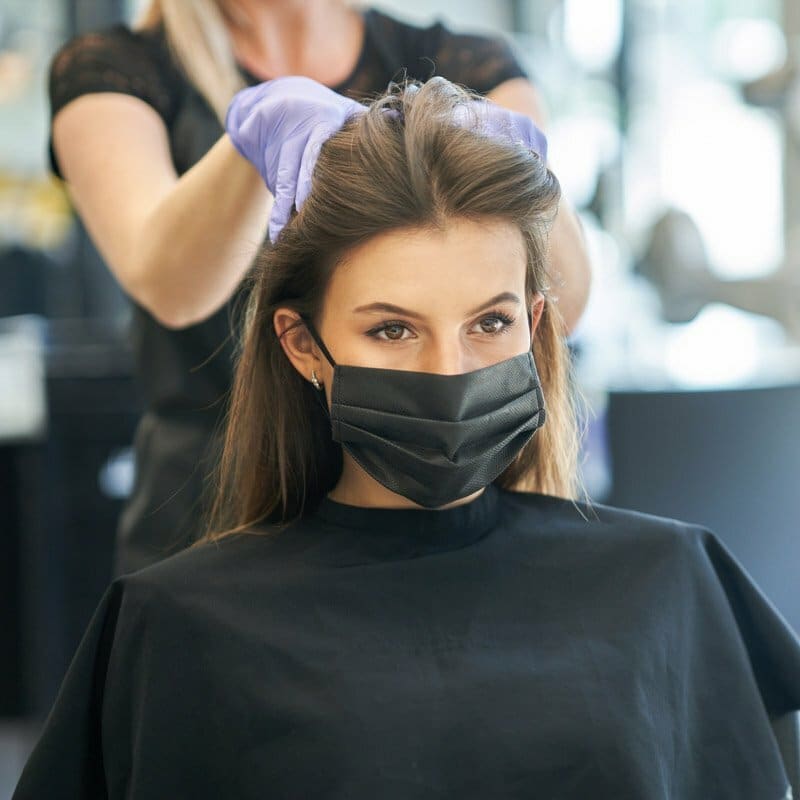 As the world joins forces to battle the COVID-19 crisis, salons are naturally concerned about the impact these events will have on their client relationships. Salons want to continue to provide excellent service to their clients and return to growth as soon as it's safely possible. Clients are being particularly cautious about returning to the salon for their long-awaited haircut.
As a business owner, you should be continually exploring new ways to boost client relationships and future-proof your salon post-COVID-19. Here are some salon strategies you could try at your salon:
Customer Loyalty is Priceless
If you don't already have a loyalty program in place, you should add this as one of your salon strategies! 75% of businesses that use loyalty programs see a return on that investment, and 81% of clients state that a loyalty program encourages them to continue coming back. Letting clients know they are important can make all the difference in retaining customers and fostering loyalty and trust.
Loyalty programs are a great way to encourage recurring business and strengthen relationships with your best clients. When building a loyalty program at your salon, you'll first want to understand your customers buying patterns, so you can figure out the best salon strategies for your specific client base. Once you have identified their buying patterns, you'll then be able to devise a loyalty program that will encourage them to buy more!
Here are some salon strategies for a loyalty program that you could incorporate:
Points Rewards

– set up a point system that works for you and your clients. For example, offer clients points for customer referrals, online advance bookings, and/or buying retail products. Once a certain amount of points are earned, allow clients to redeem their points on purchases.

VIP System –

setting up a VIP system for clients who spend a certain amount every month at your salon can be a great way to make your customers feel 'special' and encourage them to spend more. The VIP status can open them up to exclusive salon deals, retail sale items, special treatments or events, and more.

Client Referrals –

peoples' opinions and recommendations play a critical role in the beauty industry. Developing a program to encourage your clients to refer their friends and family to gain points and earn discounts will do wonders for your salon's revenue.

Punch Card –

if you don't have a

salon software

in place to track your rewards easily, a punch card method for your clients can work well. Supply all new clients with a punch card after their first visit and offer them a free conditioning treatment after they have returned for a certain amount of visits.
Setting up a loyalty program is just the first step – for your program to be effective you have to make sure you're tracking each client's points. If mistakes are made, this could have a negative effect on your business. The most efficient way to keep track of your client rewards is through the same salon management software you use to manage your clients, appointments, and inventory.
Daysmart Salon salon management system keeps track of your client's loyalty rewards for you – so you can concentrate on the client experience. Loyalty points can be customized to suit your clients, your brand, and your marketing plan: allow clients to earn a specific amount of loyalty points for a certain dollar amount spent on products and/or services, they can then easily redeem those reward points for dollar discounts, free services or free products – the choice is yours!

Get Found. Get Chosen. Get Better.
While a loyalty program improves client relationships at your salon, it also provides opportunities for you to improve your online presence by reminding and rewarding customers to leave online reviews or use certain hair hashtags when posting photos on social media after their visits. You could set up a loyalty reward system that rewards clients for leaving positive online reviews, using your salon's hashtag on Instagram, or checking in at your salon on Facebook.
Gaining more 5-star reviews is the fun part. You'll also need to manage any bad reviews. Misinformation can spread quickly online, and it's more important than ever for you to be the source of truth for concerned customers as they look for salons they can trust. A slew of negative reviews questioning your operations and handling of this crisis may threaten your business, and clients will be particularly cautious about visiting salons with negative reviews. In fact, 94% of people say an online review has convinced them to avoid a business!
When clients search for salons online, they will be looking for salons that have easy online booking and excellent reviews – they will especially be looking for recent reviews mentioning your salon protocols post-COVID-19.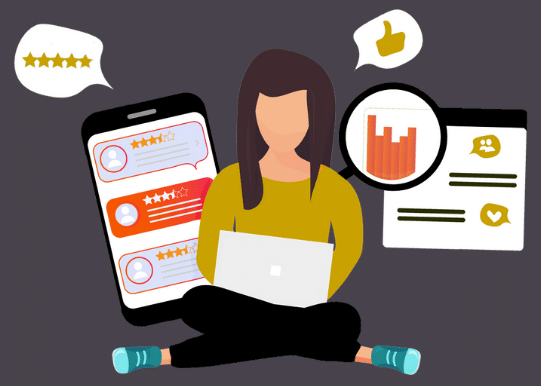 With so many online review platforms, it's hard to keep track and manage them all. You know how great your salon is, but how are you letting new clients know this? Daysmart Salon has a Reputation Management feature that will help you:
Gain more 5 star reviews –

clients satisfied with your new Covid-19 protocols/procedures? Send an automated text/email asking them to review you, if the review is a positive one – push that review to your Google, Yelp, and Facebook accounts for the world to see!

Manage reviews easily

– your clients are talking online more than ever. Stay on top of these conversations and respond easily with our powerful dashboard built right into Daysmart Salon.

Take control of unsatisfied customers

– the last thing you want right now is negative reviews affecting your income! Resolve and address these problems professionally – send any 3-star or lower reviews to your business for follow up (instead of going online).
The better your online reviews are, the more potential clients will choose your salon, instead of your competition!

Recurring Clients Means Recurring Revenue
Client memberships and packages are growing in popularity in the beauty industry as they have been proven to increase client loyalty and create recurring salon revenue. By giving clients an incentive to purchase packages and/or memberships by offering them additional benefits at a lower cost, clients will visit your salon more frequently and spend more over time.
Here are some examples of memberships and packages that you could start selling at your salon:
Monthly Membership:

a client joins your monthly membership and gets packaged services every month. For example, the monthly package could include 4 blow dries, 2 hairstyling appointments, and 1 eyebrow tint per month.

VIP Membership:

give your top spending clients the VIP status with access to limited-time deals, retail discounts, and priority bookings. For example, once a client has spent over $500 at your salon, they can join the VIP membership program and receive 10% off any retail products.

Packages:

sell your services in bulk and offer related services as a package deal to encourage add-ons and repeat business. For example, you can sell a 'Hair Care Package' which includes a blowout, haircut, conditioning treatment, and free hair repair mask at a discounted price.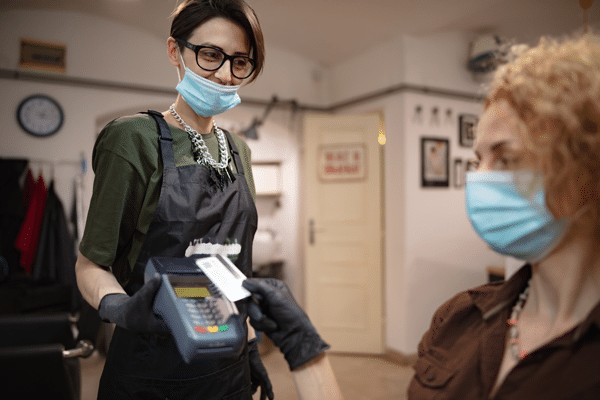 Selling packages and/or memberships will certainly encourage clients to spend more, but you'll want to make sure you're keeping track of clients who have a membership or have bought one of your packages. With Daysmart Salon software, you'll be able to easily add your own custom Packages and Memberships connected to your products and/or services. You can link those packages to your client's account and prices will be automatically adjusted at checkout – with Daysmart Salon it really is that simple!
Communication is Key
Communicating with clients is key to maintaining your relationships and retaining client loyalty, whether you are communicating your reopening protocols, letting customers know you have appointments available or informing them that they have rewards to redeem – keeping clients engaged through email and/or text marketing is a very effective (and cost-effective!) way to keep in touch.
Daysmart Salon has reliable, automated, user-friendly email marketing features that don't require any marketing skills! Use our ready-made templates to incorporate email marketing into your salon strategies:
Promote your Loyalty Program –

let clients know they have loyalty points to redeem to encourage them to spend more at your salon or promote new programs you have initiated.

Happy Birthday –

automatically send Happy Birthday messages to clients, you could even include a special birthday discount. Your clients will be pleasantly surprised you remembered!

Thanks for Visiting –

set up a recurring campaign that sends after a client has checked out. Your clients will feel appreciated and want to keep coming back.

COVID Communications –

reassure clients by letting them know what extra protocols and precautions you and your employees are taking to ensure your salon is a safe environment.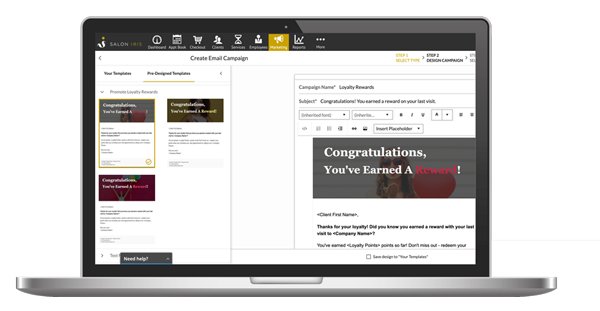 While emails are a great way to communicate – texting is becoming more and more popular among businesses, as it provides a greater sense of urgency with 90% of texts being read within 3 minutes of being received. With Daysmart Salon, you can utilize text campaigns alongside your email campaigns. This will help you get the word out more efficiently and keep your clients engaged.
Keep Track of Client Relationships the Right Way
These are just some salon strategies you should incorporate at your salon to boost your client relationships and thrive post-COVID-19. Having a great software system, like Daysmart Salon, that has real-time reports, online booking capabilities, reliable text communications, powerful marketing campaigns, and integrated credit card processing – go hand in hand with boosting your client relationships (and your revenue stream!)
Explore Urban Style Hair Salon's story as we talk to Denice Mack-Natz from Wisconsin to learn about her experience running a business during a pandemic, and how salon software powers her growth strategy.