Customer Spotlight: A Charmed Life Nail Salon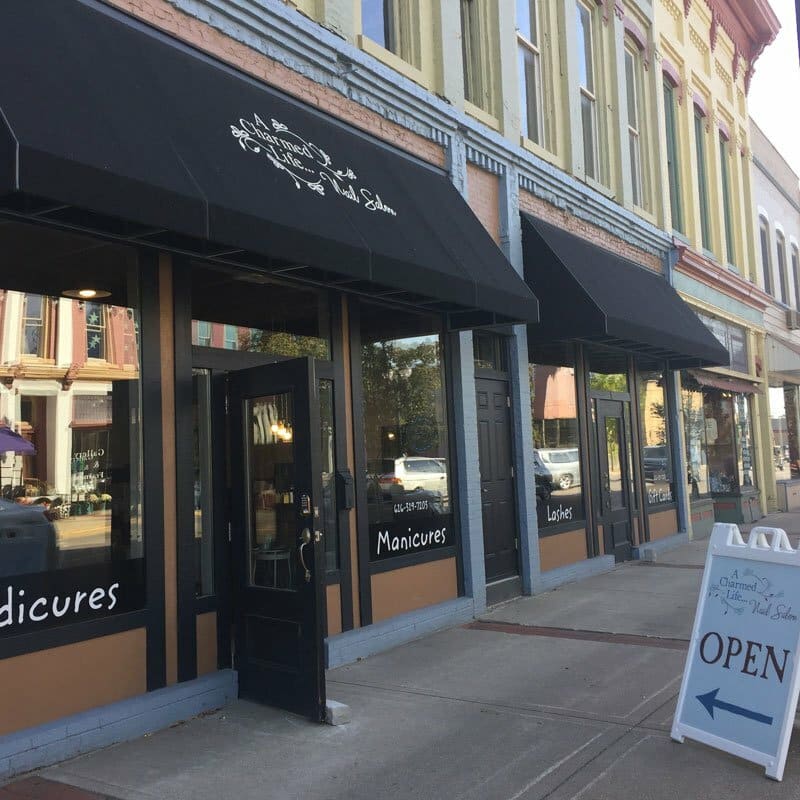 Daysmart Salon customers are passionate small business owners who excel at what they do. As part of our commitment to supporting and educating entrepreneurs, we created a monthly Customer Spotlight series to showcase our customers' expertise in growing successful businesses.
For this month's Customer Spotlight, we sat down with Kristine and Pete Gault, the married duo behind A Charmed Life, a salon with two locations in Rockford and Lowell, Michigan. Here's the story of how Pete and Kristine expanded strategically and got to where they are today: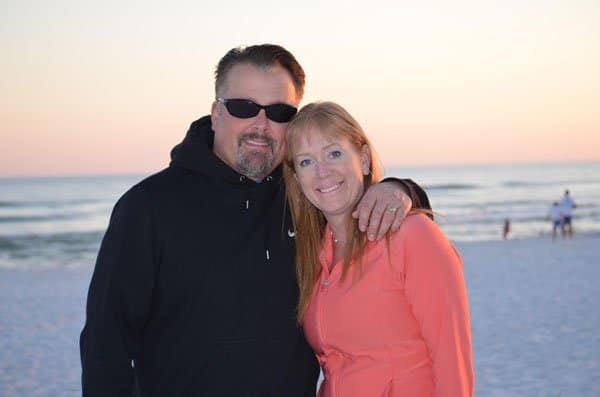 How did you start your business?
We moved to Michigan from California in 2006, with our kids and a 6×10 trailer, leaving our jobs as a third-grade teacher and sales executive behind. When we arrived, we noticed that every woman in town had her nails and hair done, no matter her income or status. Despite this, Kristine – who loves to get her nails done -couldn't find a nail salon she liked. She wanted a comfortable environment with reasonable prices that provided a nice hangout for locals.
We saw this need, or opportunity, in the community and opened our first salon in December 2007. We started with three pedicure chairs, three manicure stations and one employee in addition to Kristine. While the second employee had her license, Kristine did not, and could not, go to school while running the business. Instead, Kristine embarked on an apprenticeship, working 20 hours per week for six months, after which she took a test and got her cosmetology license.
At first, business was very slow. Some days, we had no customers at all—but our goal was to grow one customer at a time. Kristine gave free manicures to all the managers at local businesses, started promotions around town and spread the word on the street. We doubled down on marketing and networking. After nine years, we wanted to expand and opened another location with six more pedicure chairs and six manicure stations. We also hired around five to eight employees. In 2010, our goal became to retain at least two of every 10 customers who came into our salon.
Today, we run two locations: Rockford has eight pedicure stations, eight manicure stations, and 20 employees—and we offer lashes services. Lowell has six pedicure chairs, four manicure stations, two employees and one apprentice. We chose Lowell for our second location because it's an up-and-coming city with lots of new homes and businesses coming in.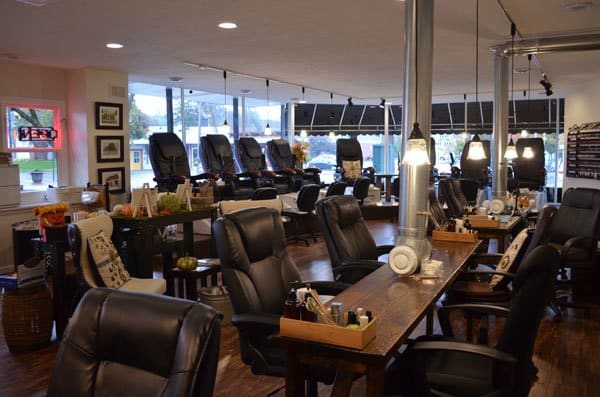 What is your favorite part about running a nail salon business?
We love when our long-term customers (some we've had for 12 years!) get excited about our success. They bring in their friends and family, so you can really get to know your clients. It's very rewarding to know you've built something people enjoy and to have those people root for you. We also appreciate the fact that we own and steer the ship. After the first year, we nearly wanted to quit, but we persevered. People underestimate how hard running a small business is.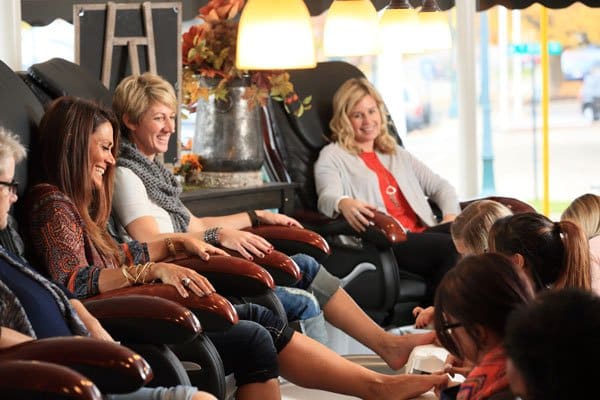 What are some of the biggest challenges you face as a small business owner?
Expanding to two locations was a lot more complex than we anticipated (it's also that much more exciting). It takes guts—and you need to be smart about everything—from overhead and supplies to utilities and rent. The biggest challenge, however, is attracting and retaining the right employees in a tight job market and making sure they are trained correctly. There's a lot of competition for the people we're looking for. Additionally, we're open seven days a week in Rockford, and it's difficult to get staff who are willing to work on Sundays – and customers love to come in on Sunday. That said, our current manager started with us eight years ago as an apprentice, which is a testament to our business. You have to keep employees motivated, which is why we pay as much as we can and offer health benefits.
Finally, on top of daily business challenges, state regulations are complicated. The apprenticeship program is quite inefficient and can take three to four months to be approved. During that time, people can lose interest in becoming an apprentice. Kristine is working with the local congressman to get this changed, and to update the tests they give to new manicurists.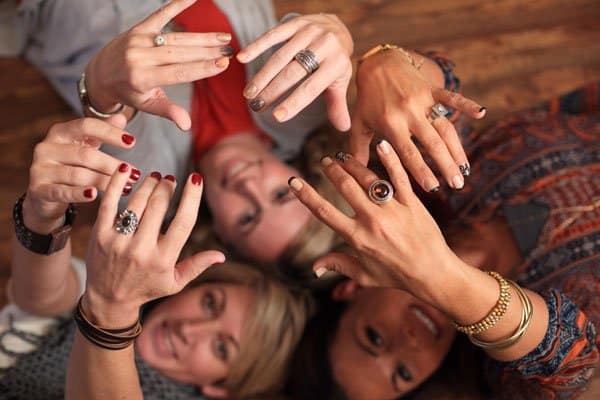 How has Daysmart Salon made your lives easier?
Before Daysmart Salon, we used an appointment book. It was a nightmare—hefty, handwritten and disorganized. If we wanted to reschedule an appointment, we would have to manually erase all the future reoccurring appointments. Kristine was hesitant to implement software, but it has made our lives so much easier.
Our receptionists found it easy to learn how to use Daysmart Salon, and it's user-friendly so they can pull up client information very quickly. The employees love the app and mobile functionality, because they can see what appointments they have for the day. And clients love it for the text reminders. Our no shows have gone down from a couple per day to a couple per week, because we can confirm the right time, and if there was a miscommunication, the client can tell us the right day. There is no confusion and more convenience.
We also switched to DaySmart Salon Integrated Paymments which integrates with payroll and POS—across both locations! That way, we have a full view across our entire business. Plus, if we have a question, Daysmart Salon has a premium support line, which answers our calls ASAP or accesses our computers remotely to walk through the problem. It's awesome.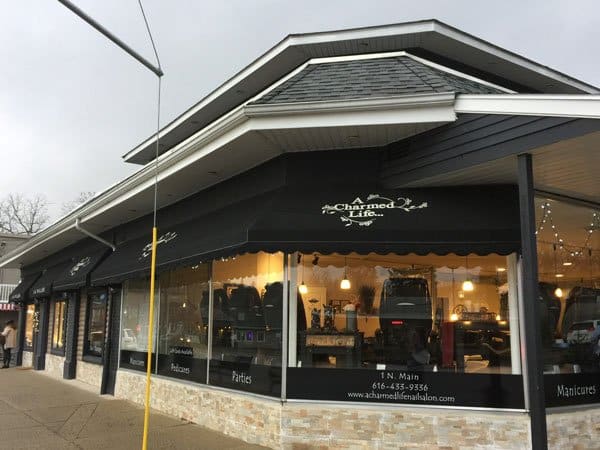 What advice would you give other professionals who want to pursue careers in the nail business?
You need to have patience, because you may feel like giving up sometimes. Set goals—put them on paper, don't just say them out loud, so you hold yourself accountable. Keep organized. Be in an industry you love. And take some "me" time to step away so you stay sane.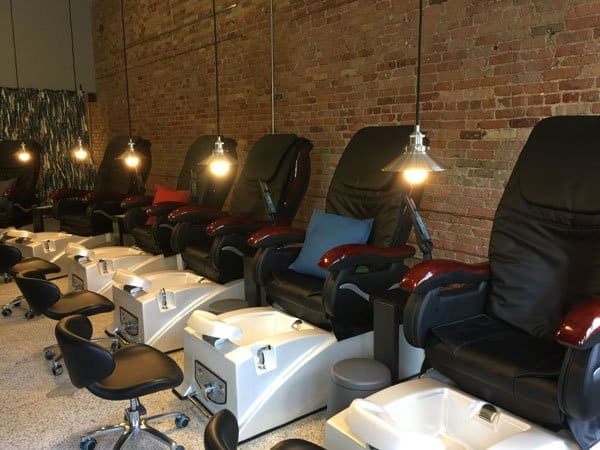 Do you have advice for married couples who are in business together?
Don't work together all the time. If your wife or husband is at the shop, work from home. Find out what you both do best and enjoy most – Kristine likes to be in the shop talking to employees and customers, whereas I focus on the backend talking to the accountant. Know your roles and don't go into the other person's territory – you have your specialties, so stick with those. When you're married, you're a team.
Grow Your Business With Nail Salon Software
Watch this video to learn more about how Kristine runs her business using Daysmart Salon software. If you're looking for nail salon software to help you run your business more efficiently and grow, Daysmart Salon's nail salon software has everything you need, click here to learn more!