Want to be a Brand Ambassador? Everything Hair Stylists Need to Know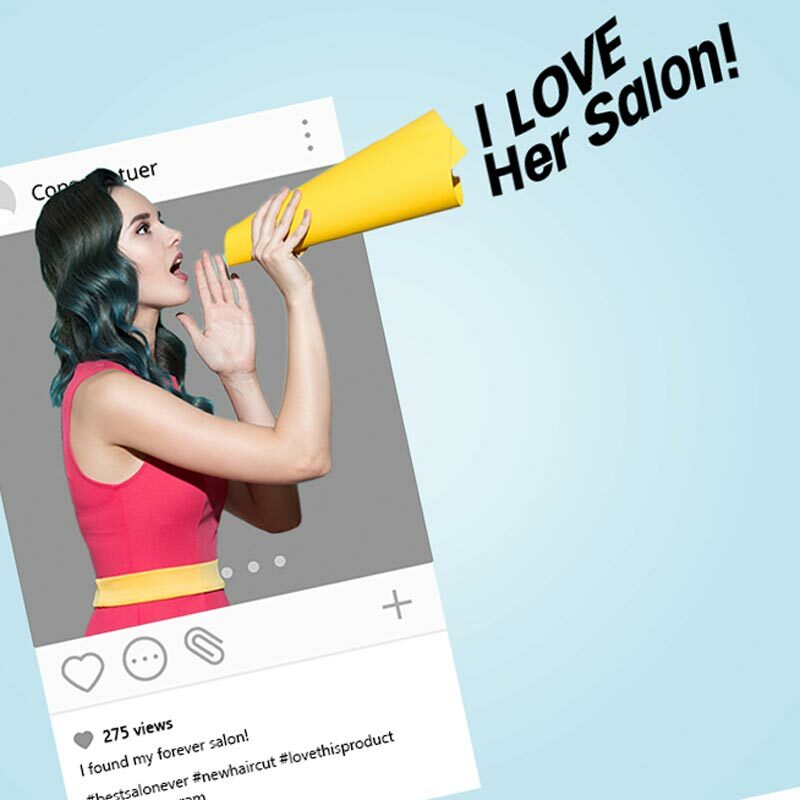 Want to be a Brand Ambassador? Everything Hair Stylists Need to Know
Brand ambassadors are one of the hottest roles in the beauty industry. Though if you're like a lot of hairstylists, you wonder if it's right for you. You wonder if you can balance being a brand advocate with your salon work. You might also wonder what's involved and how do you become one? As you probably know, being a brand ambassador incorporates the excitement of keeping with current beauty trends and sharing that excitement with others. It also requires skillful social media use and the responsibility of someone who understands the way people shop in today's world.

Brand ambassadors bridge changing consumer trends. They offer a more personal connection than a traditional retail environment. These days, consumers are looking for recommendations from people they trust. They shop on social media and follow brands, but they don't want to see traditional ads. An article in Inc. said as many as 96% of consumers don't trust ads. You might count yourself among them. After all, are you more likely to trust an ad, or do you ask for peer recommendations?
As a beauty expert, you're interested in beauty trends. You probably try new products frequently and discuss them with other stylists. You might attend workshops (virtually) these days to learn about new trends like balayage.
Plus, if you're like a lot of stylists, you already gravitate toward certain brands. You naturally recommend your favorite products to your clients and friends. Maybe you even post about them on social media. If this sounds like you, then you might be a perfect candidate for a brand ambassadorship.
In this post, we'll define what it means to be a brand ambassador and how to become one. You'll also discover what you can expect once you are an ambassador and assess if the opportunity is worth it to you.
First things first, let's define this opportunity, so everyone has a shared definition.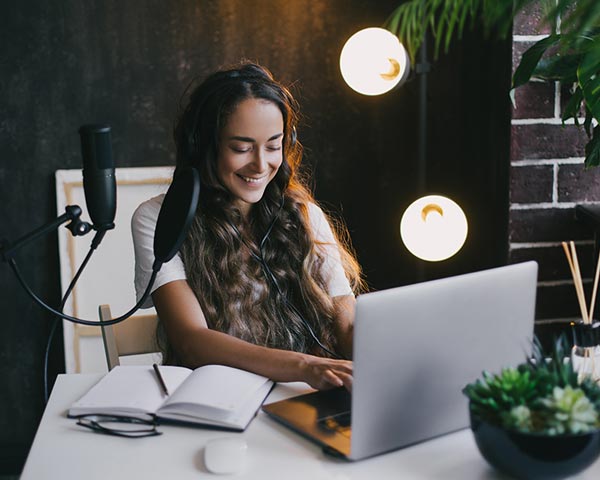 What is a Brand Ambassador?
A brand ambassador serves as a real-life connection between the consumer and the brand. They're passionate about the product and share that passion on social media and directly with their customers. In the beauty industry, brand ambassadors can be affiliated with a particular brand, such as Aveda or Paul Mitchell. As such, they become experts on those products, and the brand recognizes them by offering discounts, freebies, special training, and other perks.

They can also be affiliated with a specific salon. Kate Cottrill is the Marketing Director and Location Manager at Ihloff Salon and Day Spas in Tulsa, Oklahoma. She describes their brand ambassadors as leaders within the salon.
Typically, successful ambassadors do share certain traits. Brand ambassadors are friendly, helpful, eager to learn and share their findings with others. Whether those "others" are other stylists or customers, they represent the brand in a positive light.
Experienced brand ambassadors sometimes offer workshops or product demonstrations at events. They're savvy social media users and know how to build relationships online. It's is a friendly and personable way to increase brand awareness and sales.
Research shows people trust online reviews and recommendations. You probably do too.
Becoming a brand ambassador is a way to share the products you love with others. Many also enjoy some type of compensation in exchange—more on that in a moment. If you're considering being a brand ambassador, then you want to think about your favorite brands. Which ones do you feel most excited about? Which ones align with your personality and values? Which brand would you most like to represent? Which ones do you feel fired up about, and you'd be thrilled to email your friends and let them know about it?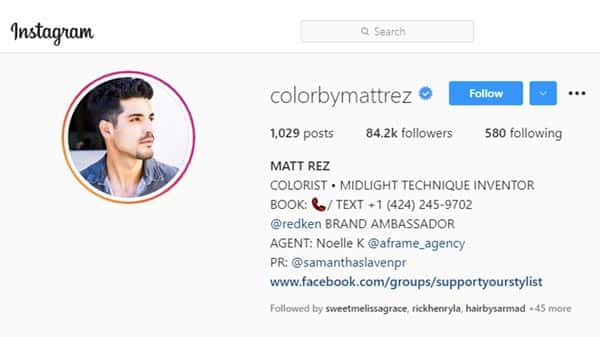 What Skills Do You Need to Be a Brand Ambassador?

Good communication skills are essential. If you like the idea of sharing your knowledge with others via professional social media use and in-person, then you may be a good candidate.
You'll also need to be excited to keep up with the latest in beauty and marketing trends. The role of a brand ambassador is one of constant learning. The job site Indeed suggests it's also helpful if ambassadors have experience in recruiting or hiring others because you may be asked to recruit other ambassadors.
The best brand ambassadors are excited about the product, right down to their packaging and mission. There are so many brands. Some are well-established legacy brands, and others are startups on a mission to change the world with their environmentally safe products.
Which products are you excited about using and sharing with your clients? If you're not sure, then you can research beauty products that align with your values. Scroll through Instagram and make a note of the ones that stand out to you and follow similar accounts.
When you have a shortlist of brands you're interested in representing, then you can head to the next stage.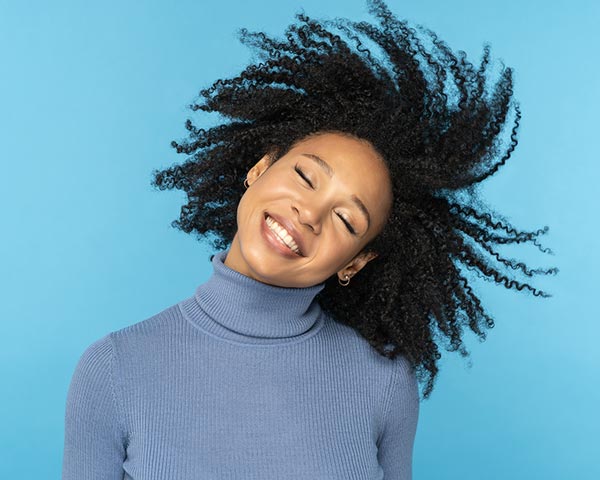 How Do You Become a Brand Ambassador?
As a brand ambassador, you'll immerse yourself in the product. You'll be eager to learn everything you can about it and share your knowledge with your clients. Some brands look at their brand ambassadors as professional development and offer workshops and other training opportunities.
Fortunately, there are many ways to find brand ambassadorship possibilities. One way is the "brand first" approach. You can Google "your fave brand + brand ambassadorships" and see if they have an application process. This works well if you have a favorite brand you'd like to represent.
You can also scroll through Instagram and see if you have other brand ambassadors already following you. If that's the case, it makes sense to ask them how they got involved.
You can always reach out directly to a brand and let them know you're interested. Google "brand + brand partnerships" or send them an email to ask if they have a process for getting involved.
Finally, there are some platforms designed to match influencers with brands.
If you haven't already, you'll want to think about ways you can make yourself appealing to the brand. After all, they're looking to you to be a good representative and may have many talented stylists interested in partnering with them. One place to start is your social media feeds. Do you have a thoughtful and professional approach to your social media? If so, that's a good start.
If you have a large and engaged audience of target customers, that's even better. Be sure to keep track of your metrics, such as number of followers, number of comments/shares. Brands want to partner with influential people, and one way to do that is to show an engaged and well-targeted audience online.
What Happens When You Become a Brand Ambassador?
Pre-pandemic, many brands held retreats. Such gatherings provide professional development and networking opportunities with other brand ambassadors.

For example, in 2019, color specialist Colortrak held a 3-day event in Miami for their ambassadors. This annual gathering is a chance to meet other stylists who are also passionate about the brand. They exchange ideas and make new friendships that can last a lifetime.
For other brands, ambassadors can receive free or discounted products.
Some salons recognize the power of brand ambassadors. This may take the shape of encouraging some stylists to pursue additional interests and mentor others. For example, Kate Cottrill of Ihloff Salon and Day Spas says they have a stylist who's savvy with numbers, and she's happy to help other stylists understand their paychecks and ways to boost their income.
Another stylist is social media savvy and shares success stories with the other stylists.
While there are different types of brand ambassadors, a connecting thread is that of leadership. Those who are successful do it because they want to help others and share their passion.

There are legal considerations too. For example, the Federal Trade Commission (FTC) has guidelines covering a specific type of content. If you're sharing about products that you've gotten for free or that you're being paid to promote, you'll need to disclose that information.
The expectations can vary depending on the brand. Some have well-established programs in place, while others may not have tapped the power of brand advocates yet.
At the very least, you'll be expected to maintain a professional image in your interactions with others, from appearance to attitude. Everything you say or share on social media reflects you, your workplace, and any brand you represent.
Many brand ambassadors:
Create new tutorials for social media

Share thoughtful comments on posts of their fellow ambassadors and/or the brand's posts.

Lead workshops at events

Email their customers about new products
Your specific duties will depend on the brand's expectations.


Do You Make Money Being a Brand Ambassador?
In most instances, being a brand ambassador is a volunteer position. Sure, you may receive money in the form of sponsored posts and free or discounted products, but it's not like a regular job where you receive a paycheck.
For most stylists, it's something they do as an extension to their hairstyling career. It can be a good match for those stylists who want to go deeper into beauty and marketing trends.
Some stylists do get paid for leading seminars and creating certain types of content. It really depends on the arrangement you have with the brand.
Being a brand ambassador can pay off in less direct ways, though. It's a reputation booster.
As a brand ambassador, you're more visible both online and in your salon. An enhanced reputation can help you charge higher rates and sell more products. So, in that way, you can make more money. Who wouldn't want the actual brand ambassador to do their hair and makeup? They are perceived at a much higher level inside the salon they work and within the salon industry and are very valuable to salon owners.
Therefore, being a brand ambassador can be a good career move.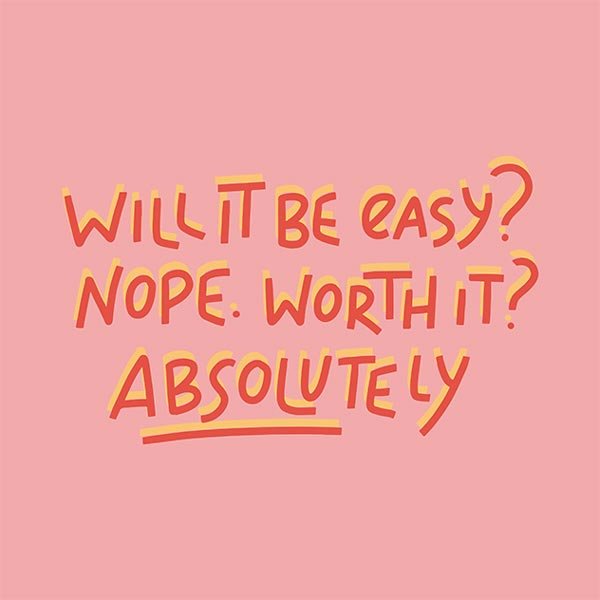 Is It Worth It To Be a Brand Ambassador?
Ultimately, you have to decide if it's a good fit for you. There are seasons in everyone's life when they may have a demanding family life or other circumstances that prevent them from devoting the energy to becoming a brand ambassador.
It will require extra hours outside of work to attend training and create content. Some brands may require travel. However, as every brand guidelines are different, it's up to you to assess if the requirements will work for you.
But if you're excited about the prospect of sharing your favorite brand with others who can benefit, then it could be for you. If you're eager to learn all you can about the latest beauty trends and favorite brand products, it could be a good fit.
Being a brand ambassador can be fun and a great way to grow your career. Another way to grow your business is with efficient business operations. Our salon software can help you streamline your appointment scheduling and communication. Try a free trial to see if it's right for you.