Ditch the Front Desk: Find The Best Appointment Scheduling Software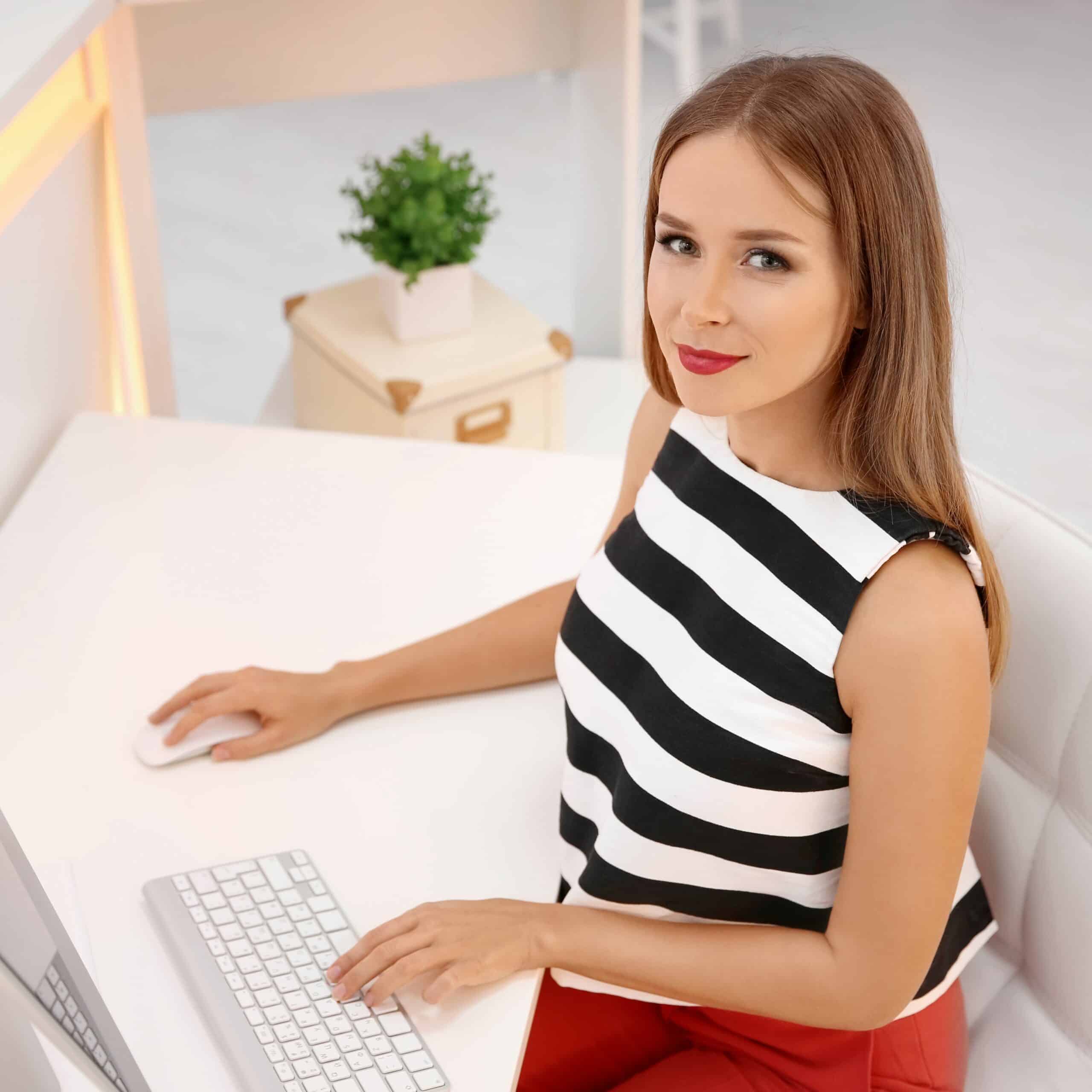 The Stylist's Best Appointment Scheduling Software
As a freelance stylist, you don't need to rely on the front desk. Here are a few things you should consider to find the best appointment scheduling software to take control of your business:
Price
This is a big one, especially if you are a freelance stylist who is just getting started. While you don't want to blow your whole budget on a scheduling software right away, it's important to get a quality program that is going to help you accomplish all your tasks. Fortunately, many companies offer programs at a variety of price points, so you can surely find something that fits your budget.
In addition to the cost of the software, it's also important to think about the method you want to use to pay for it. Do you want to make a one-time payment, or are you more comfortable paying for a month-to-month subscription? If you're not completely sold on the software you're looking at, consider asking if you can try it for a few days before buying.
Deployment
Most appointment setting software's are cloud-based. However, some can be installed on-premise as well. While installed software can be worth investing in, cloud-based software is practically a must in today's increasingly mobile world. It will allow you and your clients to access the program from anywhere.
Business Size
A busy, booming salon has different needs than an individual stylist, so it's important to take into account the type of person the software is designed for. Most companies make it clear upfront if their software is better suited for a large or small business. Keep in mind, that your needs may change as your client list grows.
Features
What features do you need your appointment setting software to have? While everyone's needs are slightly different, the best appointment scheduling software will most likely include at least some of the following features:
Appointment Reminders
Automated Scheduling
Calendar Management
Group Scheduling
Meeting Room Booking
Multi-Location
Online Scheduling
Payment Processing
Recurring Appointments
Reservations
Payroll management
Inventory management
Reporting and analytics
Customer management
Automated marketing
Not all of these features are necessary right at the beginning. Sometimes you just need something simple to get started. Keep in mind, though, that as your business grows, you will likely require some add-ons.
Security
A secure program is absolutely crucial since you will be dealing with people's personal information, including names, email addresses, phone numbers, and even credit card numbers. When you're choosing scheduling software, look into the company's general security practices.
You'll also want to learn about their data storage and backup procedures. If the company is a reputable one, they will be more than willing to share this information with you. If they are hesitant or refuse to tell you about their security practices, they are not the company for you.
Customer Support
Even the best appointment scheduling software will have issues from time to time. Because nothing works perfectly 100 percent of the time, it's important to find a company that provides dependable IT support. The size may vary depending on the size of the company, but any good scheduling program will come with a customer support team.
In addition to the size of the team, think about the type of support the company offers. Some only allow questions to be sent through email, while others also have phone and live chat services. If you have a hard time communicating in writing and would rather talk on the phone (or vice versa) make sure the company has an option that works for you.
Training
No matter how tech savvy you are, you will likely need some assistance getting started with a new program. Choose a scheduling software that will take you through a detailed system training when you first sign on. This way, you won't have to figure things out as you go when you start using the software to schedule clients.
Ease Of Use
When you're being trained to use the program, ask yourself how long it would take for a client to figure it out. If a scheduling program is not intuitive and easy to use, clients will go elsewhere. At the same time, it's important that you are also able to easily navigate the program. If you're struggling to keep up with appointments and client management because the program is poorly designed, your business is likely to suffer as a result.
Ratings And Reviews
Who's talking about the software you're considering using? Can it be found on any Top 10 lists?
It's important to make sure reviews for the software you're considering can be found places other than the company's website. Before you pull the trigger, you want to make sure you know what real users have to say about the program. Be wary if you can't find any reviews for a certain software. If it is really as good as the company says, people will be talking about it.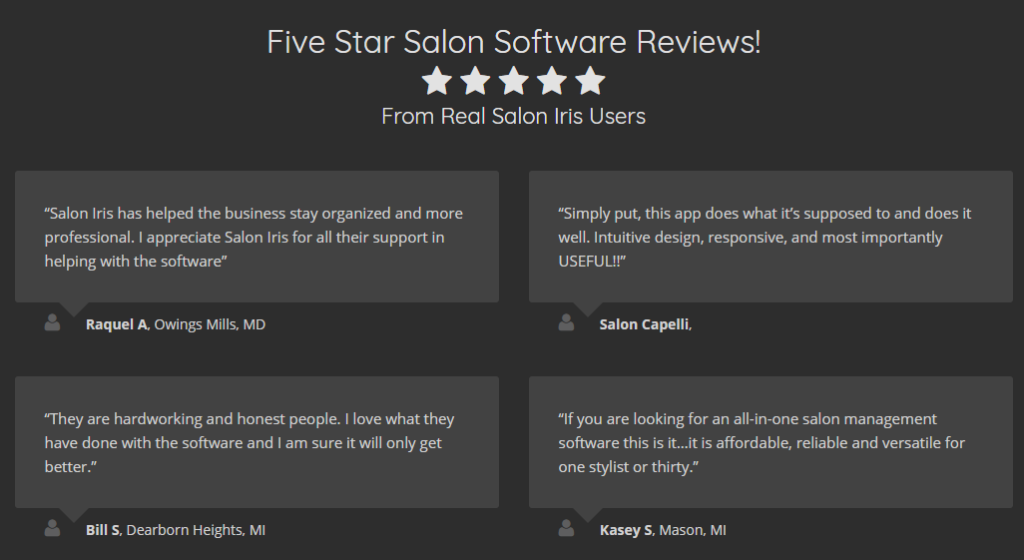 Contracts
Always read the fine print! You don't want to get stuck in a long-term contract with a software provider you don't love. Even if you do love the program when you purchase it, your needs might change down the road.
Month-to-month contracts are ideal when you're first starting out and trying to learn which software works best for you. If you're looking for a deal, some companies will give you a month or two free if you sign up for a year. This can be appealing, but make sure you thoroughly understand the program before signing on to a year or more of it.
Learn More About The Best Appointment Scheduling Software
Daysmart Salon checks all the boxes discussed above, from customer support to accessibility and ease of use. Contact us today to learn more about our software. We can't wait to help you grow your clientele as a stylist and take your business to the next level!