Balayage Pronunciation – What it is and How to Pronounce it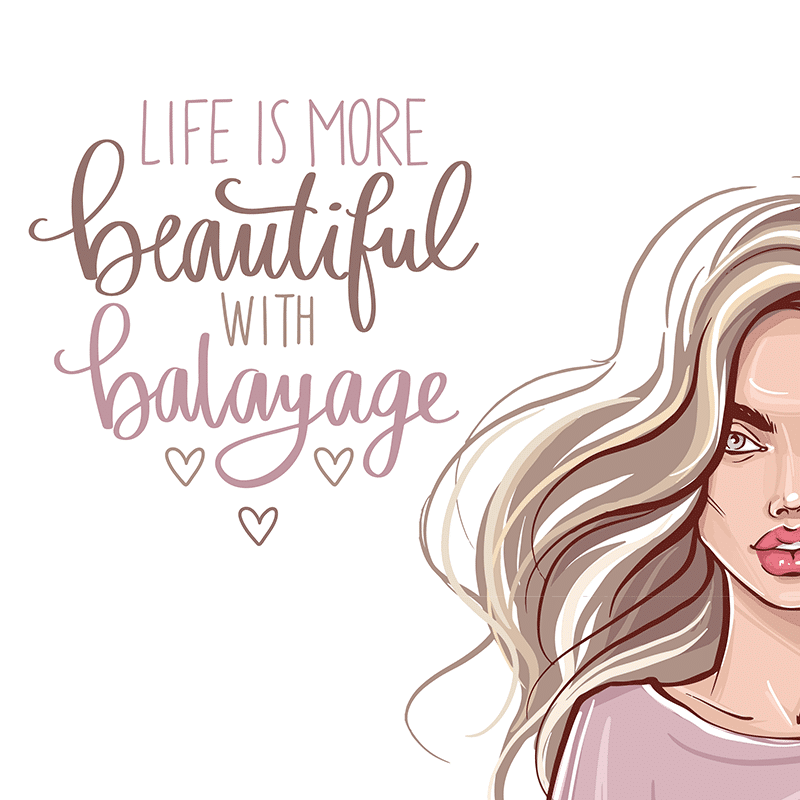 Are you ready to spice up your look with some new color? Or are you trying to figure out what on earth "balayage" is before suggesting it to your clients?
Though the balayage technique has been around for decades, it's gained new popularity in the last few years. With its sunkissed effect and natural-looking roots, it's no wonder this trend has gone viral!
But, what exactly is balayage? And what is the correct balayage pronunciation? Here, the tips you need to sound like a pro (even when you're just dipping your toes!)
Balayage Pronunciation and Background
You may be wondering where this crazy-looking word came from and how to say it. While you will hear many pronunciations of balayage, the most accepted one is, "bah-lee-ahge." Another commonly accepted way to say it is "bah-lay-ahge."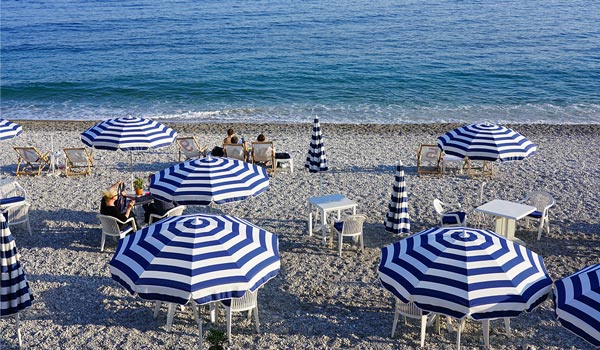 Balayage comes from a French word. Which, in the beauty industry should be no surprise. It comes from "balayer," meaning "to sweep"
It's a pretty straightforward name for this technique. This is because the highlights and subtle colors are added by "sweeping" the color onto the hair.
Balayage was created in France in the early 70s. It was originally crafted to give women the appearance of coming home from a summer at the beach. But, it has quickly evolved to include many other colors for every hair type!
This French favorite made its way to the United States in the 90s. Though celebrities were the first to do this style, it has since captured the attention of women of all ages around the country!
Balayage Look
Now that you know a bit of history, you may still be asking, "what does this style look like?" Or, "how do I know which clients would prefer this technique?" You can ask them a few questions about their hair and goals and the appointment!
Ombré is a technique that often gets confused with balayage. Ombré, though, has a stark change from one color to another. Balayage has a soft fade, making it hard to see a distinguishable shift in color.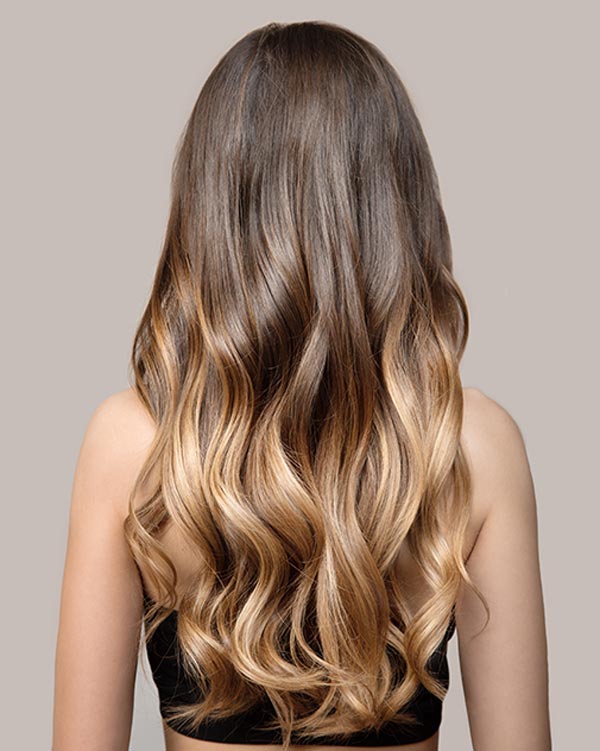 That's why there are three main areas of a client's hair you should focus on:
Sections of hair around their face

Their roots

The bottom half of their hair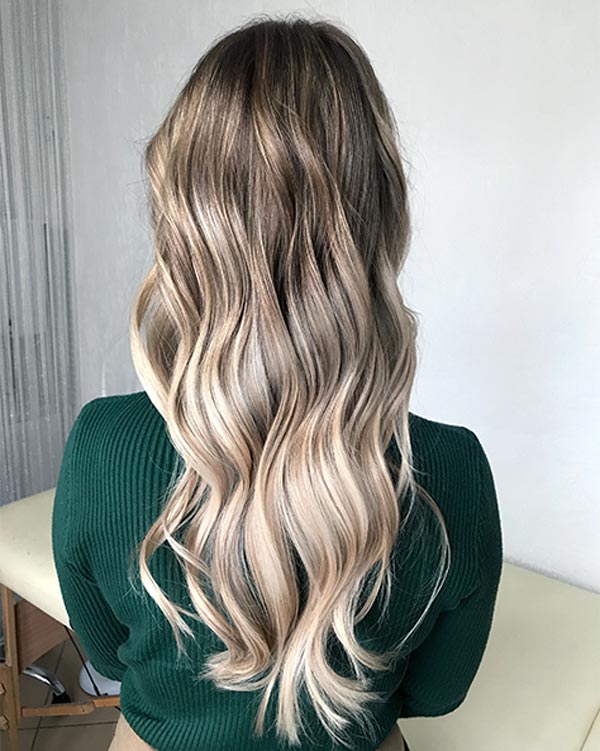 The traditional goal of balayage is to lighten the hair. Like you've just come home from a sunny adventure!
The look features lighter hair around the face as well as the bottom portion of their hair. Their roots, though, will have only a small amount of color added to them. This is great for busy women, as they don't have to worry about root touch-ups as often!
While this look started with women with lighter hair, it has grown into a much larger trend. Brunette women can add caramel highlights, and red-heads can get a touch of strawberry blonde.
But, some choose to go with non-traditional hair colors, as well. Popular balayage colors also include rose gold, blue, and purple!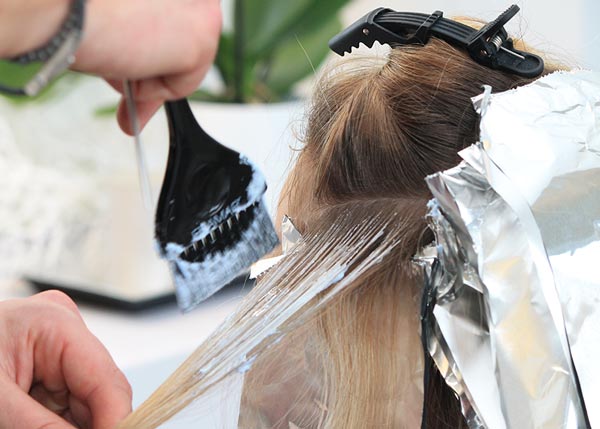 Balayage Technique
While the goal of balayage is for the highlights in their hair to look random, the technique is anything but.
Balayage is a bit different than regular coloring and highlights. Normally, you would paint the hair and fold it into small cuts of foil. Balayage, though, is described as a "free-hand painting."
Depending on your client's hair type, you may choose to use foil during balayage, too. But, this coloring session will likely look different than your normal appointment.
To get the natural look, begin by choosing pieces and sections you want to lighten. This means some sections will be left out. But, that is part of the process!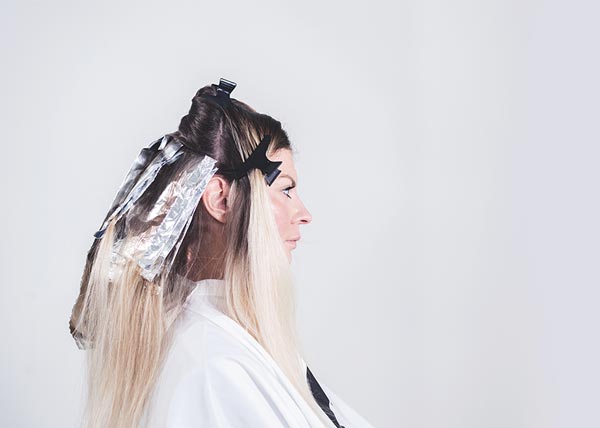 The lighter you want the hair to be or the more color you'd like, the more sections of hair you will need to cover. You'll also want to budget anywhere from 3 – 5 hours for the balayage. This is dependent on how thick their hair is and how much they would like colored.
After you've colored specific sections of the hair, the client will need to sit under the dryer for 15 – 45 minutes. You can determine this based on how vibrant they want their coloring to be and the texture of their hair.
The next step is to rinse their hair and give them a protein treatment, like a regular coloring appointment. If the client's hair looks ashy or is not the desired color, you may want to add a moisturizing gloss. This will help blend their layers.
Then, wash their hair and do your normal styling procedure!
While some could tackle the balayage technique and styling on their own, they would need to do additional research. It is recommended that clients make a salon visit for this type of coloring.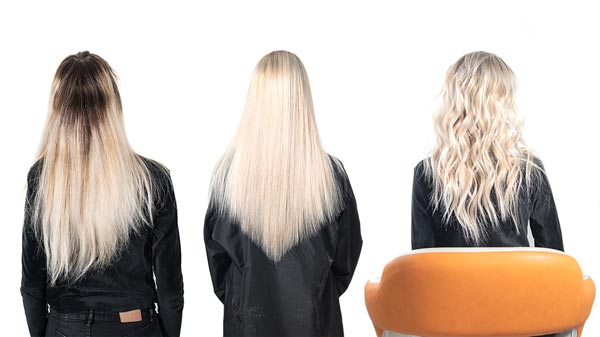 Balayage Upkeep and Benefits
If your clients are used to getting their hair highlighted or colored, you both know the importance of regular upkeep! You're probably used to doing follow-up sessions every few weeks to keep their color looking new.
But, with balayage, you can wait much longer between touch-ups! The point of this trend is to keep the roots dark. So, depending on how much color you've put in their hair, they could let their hair grow all the way back out without getting any touch-ups.
To talk-up this technique to clients, you can list a few of the benefits!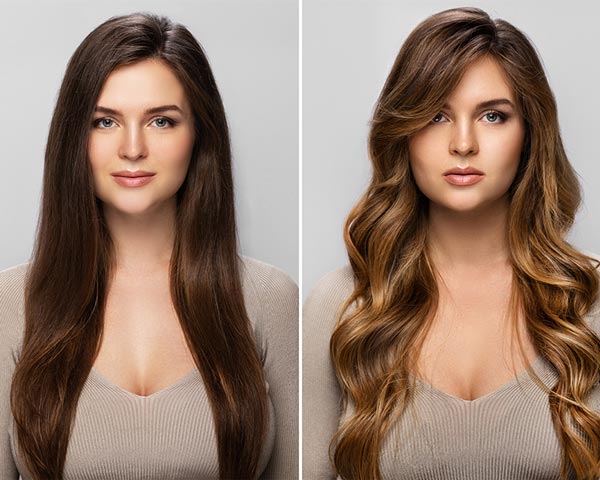 A More Natural Look
Since the added color is lighter at the top and darker at the bottom, it has a more natural look. This is different than the highlights' signature streaks.
Fewer Touch-ups
Though this was already mentioned, it's worth repeating! This style is great for busy moms, working women, and anyone who wants to wait longer before touch-ups. Their hair can grow out a few inches with little noticeable change.
Healthier for Hair
Since balayage requires less bleach near the roots, the growing hair stays healthier! When there are fewer harsh chemicals near the scalp, the new hair grows stronger. This is great for clients with thin hair.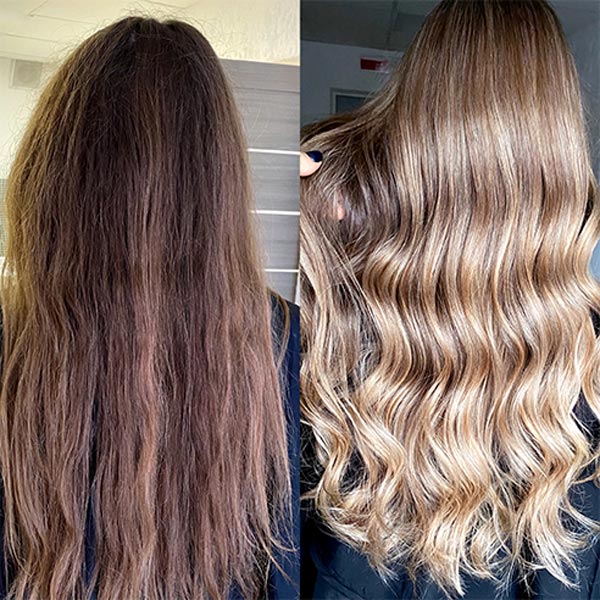 Ready to Begin?
Are you ready to dive into the world of balayage?
You can start booking clients and talk up your business with your new-found balayage expertise. You can also check out some software for keeping your salon in order and organized with Daysmart Salon packages to suit all salon sizes!