7 Ways to Improve Salon Retail Sales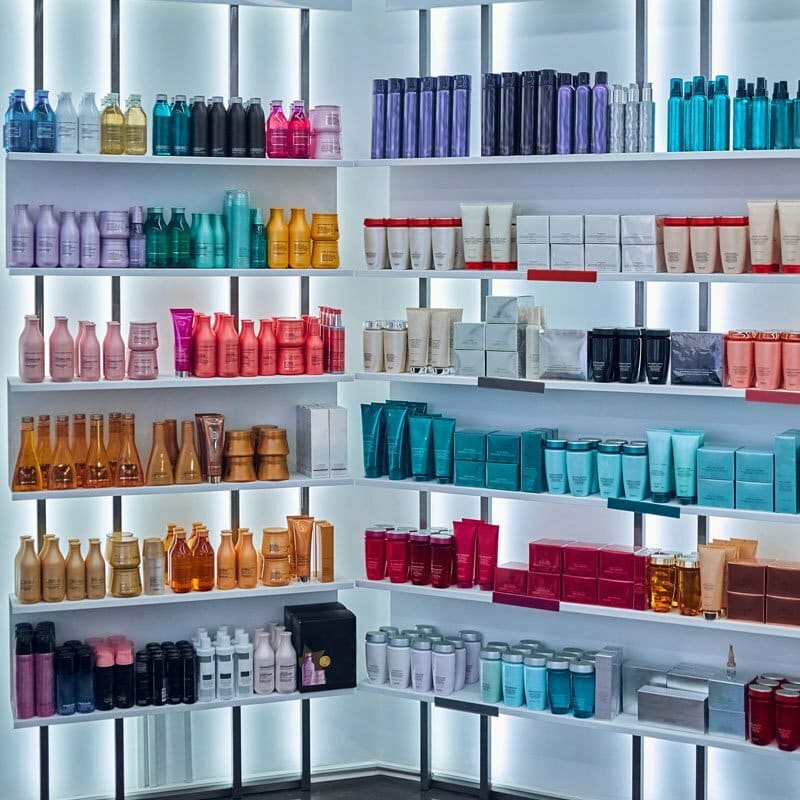 Services are the core of a salon's business, but increasing your salon retail sales will help you to quickly increase your revenue without even working hard to bring more clients in the door. Whether your salon already sells merchandise or you are considering adding a retail section in your salon, here are a few ways to improve retail sales:
Avoid the typical sales pitch – We all hate the 'cold call' sales pitch, and your customers do too. Consider the steps a customer goes through during a typical cut and color service: Checking in at the front desk

Waiting for the stylist or assistant to take them back to the booth
The hair wash
The initial consultation with the stylist
The coloring process
The cut
The styling
Checking out and rebooking
That's 8 opportunities for your staff to educate the client about the products they are using during the service. By educating the customer on the product, your staff can sell the customer on the benefits of the products, instead of the product sale being an afterthought as the client checks out.
Give clients a reason to buy – Everyone likes getting something for free. Start a loyalty points program that rewards customers for their patronage with cash discounts on retail products. Not sure how to set a loyalty system up? Daysmart Salon has an easy to use loyalty points system built in.
Reward your staff's performance – Sales commission has gotten a bad rap over the years. The image of pushy car salesmen might come to mind? But the truth is, commission is a great way to motivate your staff. A key point to remember when setting up your salon's commission system is to make sure it is an incentive for employees and not the main source of their income. When commission becomes an employee's main source of income that can put pressure on them to always be selling and in turn puts pressure on the customer. If you're not sold on the idea of retail commission, consider having weekly or monthly retail sales competitions for employees.
Package & promote – Create packages that combine products and services. While packages might not be as popular as service appointments, they are a great way to build value for new and established customers.
Throw a party – Consider successful companies like Avon, The Pampered Chef, and Mary Kay, who put product parties at the center of their sales process. Host a party to promote a new product line and educate customers in a relaxed environment. Have stylist's on hand to give demonstrations.
Educate your staff – Knowledge is power. Educate your staff on the products you feature, their unique benefits and related salon services. By educating your entire staff, you can make sure they never miss an opportunity to sell.
Be ruthless with shelf space – And finally, the easiest tip to implement: if a product isn't selling, get rid of it. You have a fixed amount of shelf space available, so why would you fill it with products that don't sell?