3 Effective Strategies for Recruiting and Retaining Staff for Your Salon Business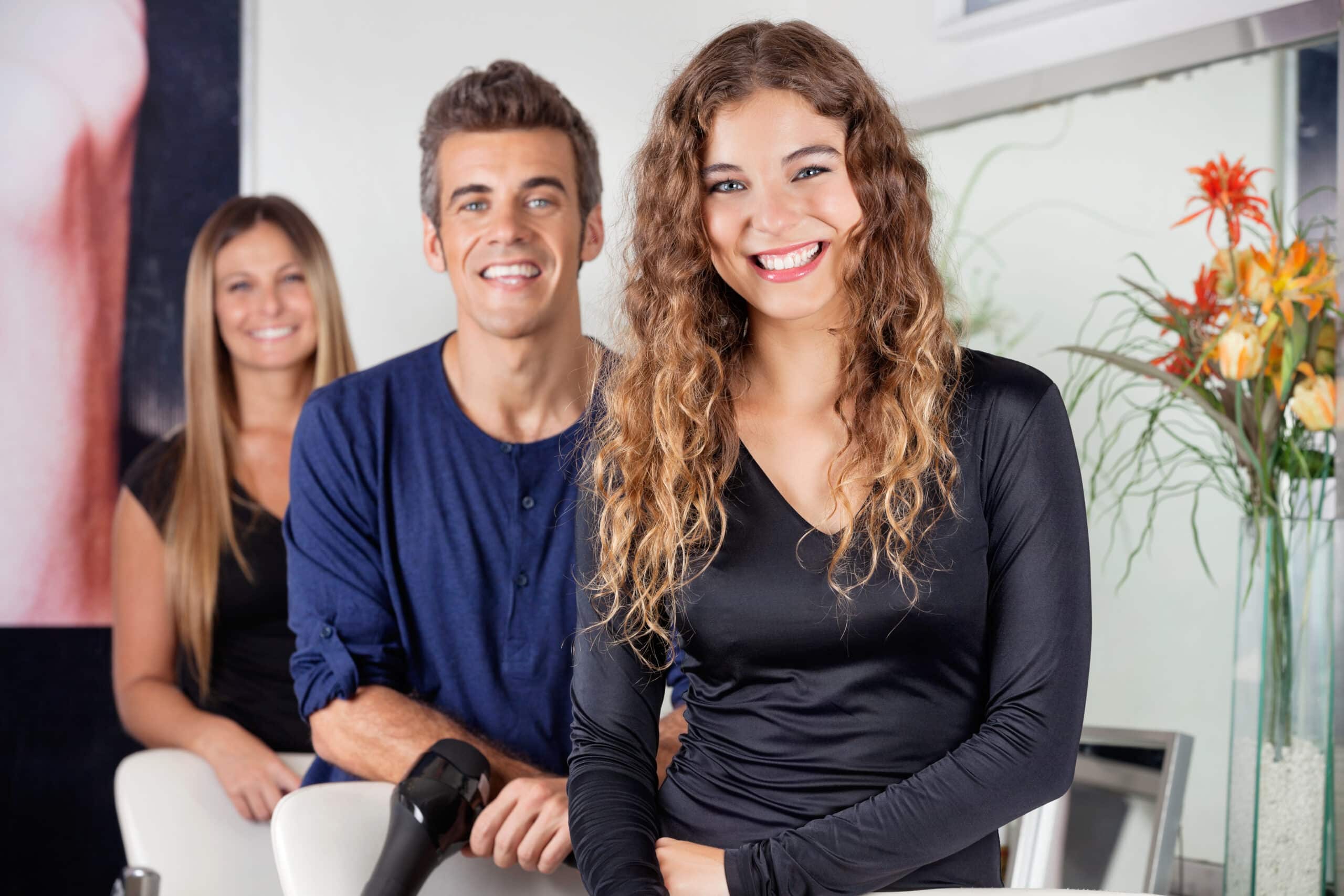 The game has changed, and people have caught on. We are experiencing sharp shifts in the way our culture engages with work. The younger generations, from Millennials onward, are rejecting the older work ideology and springing for something new.
What's causing these shifts? Everything from the pandemic accelerating the new work-from-home environment and hybrid work setups to social-cultural concepts of what employees deserve from employers – has evolved.
Where staff once scrambled to survive and please business owners at the expense of their health and personal well-being, we now see employers scramble to keep staff. The roles have been reversed for many industries.
The salon industry hasn't escaped these shifts, and it's easy to see why retention is often a problem. But like any normal problem, there are adequate and readily available solutions. As a salon owner and salon business manager, have you tapped into them yet?
Not only should salon business managers and owners be thinking about the issue of staff retention and recruitment, but they should also consider tangible solutions to this large-scale problem.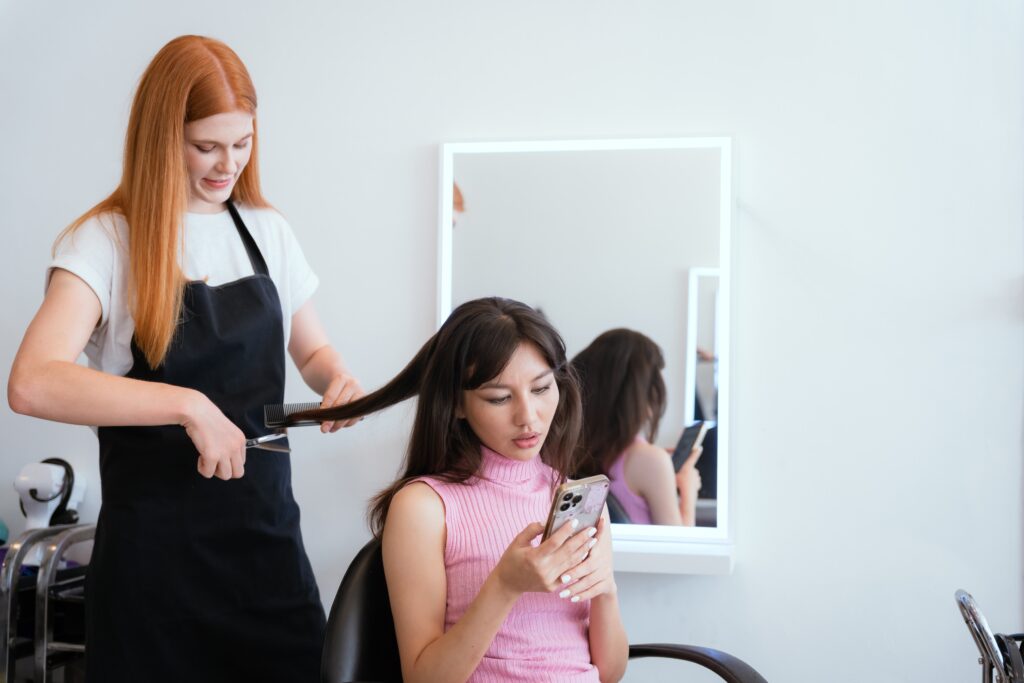 But first, let's cover a few important things. The salon industry has a notoriously high turnover rate, even before the pandemic. However, the pandemic accelerated the problem, and salon owners and business managers had to shift their processes quickly. To keep up with these fast-paced changes, they were and are forced to find ways to empower employee retention with creative strategies. Have you discovered them yet?
Second, social trends impact employee retention and can often go overlooked. It's the old versus a new wave of thinking regarding how people relate to work. And now, Tiktok and other social media are exploding with successful salon professionals relaying the luxury of working independently. This type of message encourages salon professionals to seek out salon suites and booth rental opportunities that allow them to manage their businesses and avoid the need to have a boss delegate their schedules and workday.
And here in 2023? People want their employers to care for them with more than just "be grateful you got this job." When working independently, they miss out on benefits that a commission and hourly-based salon offers, such as quality benefits, flexible working hours, and additional assistance with scheduling and daily tasks.

Working in the trades industry has become very popular as demands increase. At the same time, young people have discovered that the promises of a college degree could fall short in the face of inflated housing, food, and education costs.
Third, the competition between booth rental and salon suits vs. being part of a salon's staff has worried salon owners and salon business managers since 2017. The pull towards independent booth rental and salon suite operations has impacted every owner and salon business manager. The pandemic actively accelerated changes that were already brewing and forced a push towards independent operations.
With restrictions on how many people could be in a room, many hairstylists had no but to move into a suite of their own if they wanted to survive financially. Things have changed, but the effects of these accelerated pandemic shifts haven't. Salon owners need tangible strategies for staff retention.
There are specific strategies that enable salon owners to retain their salon staff even with the pull in culture towards independent hairstylist operations like renting a suite or booth. Today, we want to share those strategies with you.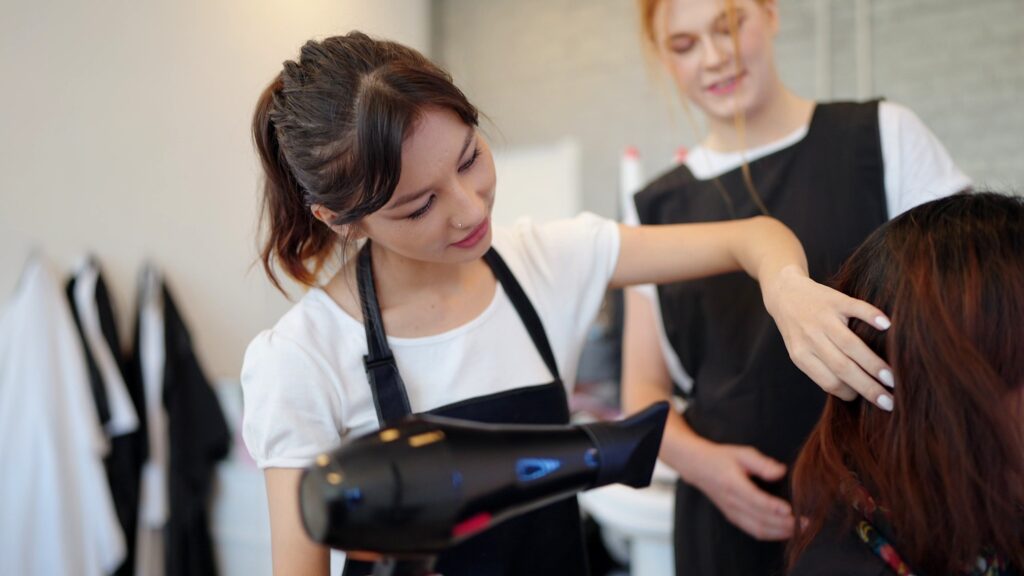 What Causes High Employee Turnover for Salons?
1. Offer Competitive Benefits Packages
There are a few things that impact employee turnover the most. Employees are facing obstacles such as higher costs of living, while independent suite renters face higher overhead costs to keep their business afloat.
Independent booth rent and suite owners have to manage large expenses without an employer that could offer competitive benefits packages, flexible working hours, scheduled breaks, PTO, quality Health Insurance, and organized booking and business operations. At the same time, salon owners can help their staff thrive with contemporary marketing strategies and app-based tech that can manage client profiles and calculate key metrics to continually monitor performance and find areas to help their staff grow.
Previously, salon staff was grateful they had a job at all. But now? There's too much good information circulating on the internet. Hairstylists know their worth and expect to be compensated accordingly because they can always look up another salon and get hired there instead.
2. Greener Pastures
Social media has done wonders for Hairstylists. They can create visual portfolios representing their work, sell products and services with the click of a button, and have access to top-notch education from gurus like Jaime Sea and Kristen Lumiere, just to name a couple.
But a lot of the education they have access to is sold by someone they admire under the slogan "If I did it, you can too." The dream is being spelled out in the salon suite setting, not the salon, and many hair stylists are buying into it.
What can salon owners do to compete with a dream being effortlessly served to employees? Reality check, no one becomes a million-dollar stylist without key resources, many of which have nothing to do with doing hair.
These resources involve back-end production, like quality salon business management, high inventory costs, and modern marketing strategies. None of it is easy. The other resource is a personal support system built by friends and family.
When you analyze how million-dollar stylists overcame obstacles, you'll find in their stories how they lived with parents while constructing their dream salon, or they relied on loans that came without interest because it came from a long-time friend, or their partner kept them going when they wanted to quit or were experiencing burn-out.
Not everyone has access to these kinds of resources, and they will need the benefits of what a salon offers. Health insurance, emotional support, education, logged hours, pay, taxes, PTO, modern marketing strategies, and the relief that comes when you can leave work at work after you get home. When you run your own business, there's often a lack of separation between your personal and work life.
3. Respecting their Craft
Artists often break molds; it's how they are designed. When the culture sets up a structure and says, "This is how it is," artists are usually the ones to break the molds and say, "This is how it can be."
What does this have to do with salon staff retention begs the question: what kind of mold are you putting your artists into? Strict hours. No vacations. No scheduled breaks. No access to their payment information. No access to their tips. Do you make them perform services they aren't interested in so you can meet a bottom line? Do you give them digital access to their daily schedule? Do you book them adequately and showcase them on your social media? Do you hire more staff before your current employees are booked up? Do you provide your colorists and stylists with adequate assistant support?
Retaining salon staff is largely contingent on the above factors. If you can iron out any kinks in an overly rigid business structure, your artists will thrive, and so will your salon's growth.
Recruiting and Retaining Staff For Your Salon Business
A Salon in Chicago is a thriving Green Circle salon that has done something special. They've built a salon business model worth observing, including high employee retention that has led to a nearly 70% growth between 2020-2021.

Their salon staff can attest to the incredible work environment created by its owners. Breaks can be scheduled and extended if their employees need it, the commission is set and doesn't fluctuate, PTO is offered, and a health benefits package that makes sense. They operate with an app-based booking system that employees can access while making complex things simple, so their salon staff can focus on their artistry.
Artists thrive in their environment, and it makes them want to stay. What is your salon offering that makes your artists feel at home?
Salons are Needed During Recessions
Successful salon owners have found a way to implement business operations and strategies that work for their teams while offering attractive benefits even those operating independently wish to take advantage of, especially when the economy is experiencing a recession.
Because well-established salons can offer a multitude of services, they are positioned well to stay afloat or even thrive during a recession or what is called the "lipstick" effect. Consumers will always need hair services, despite their financial situations, and seek out affordable luxury. That is how salons continue to thrive during a recession.
So with this setup, salons are also positioned well to recruit new salon staff during a recession due to their established operations while having more financial vulnerability vs. independent operators running independently.
@babehairxo is a Chicago colorist who has been operating independently since 2018. But recently, due to inflation and the pressing need to improve her financial situation without the hassle of running her own business, she has been able to return to the artistry of doing hair by working for a salon.
"It's a sigh of relief, honestly. Running my own business requires the kind of time, energy, and business-minded output that I just don't have at the moment."
Her integration into a new salon has been seamless. She is happy and thriving in her new salon home, which offers incredible health benefits, breaks, organized scheduling, and an easy-to-use app so she can keep track of her schedule.

Modern Salon Technology and Staff Recruitment and Retention
While modern salon technology plays less of a role in recruitment, it plays a significant role in staff retention.
Here's why.
Imagine your dream salon has just hired you. You're beyond excited. The current artists already there are incredible. You feel inspired right when you walk in the door. The overall aesthetic and vibe are alluring to clients, portraying an image of professionalism and chic. However, ultimately it's the operations and how seamlessly things run that make hair artists stay.
Without incredible salon booking and management technology, your schedule can easily get cluttered and disorganized. You can't easily access client information and daily sales totals. Promoting your business and marketing to a targeted audience is nearly impossible without technology; future appointments can't be scheduled and viewed at a glance because there is no scheduling app to save time from flipping pages and writing in appointments. A salon booking system will allow clients to schedule appointments online while your business is closed. Business owners save time tracking inventory levels to ensure retail products do not run out and are ordered on time. A salon can even allow clients to book right from the salon's social media page, which helps to grow your staff, gain new clients, and makes booking incredibly simple.
Modernity demands things like schedules, booking power, social media, etc., to be streamlined. If not, you will fall behind the rest of the culture, which can decrease your financial growth and increase staff turnover.
Salon business managers and owners can streamline operations for their salon staff with intuitive salon technology like Daysmart Salon.
Daysmart streamlines operations through a cloud-based system that can be accessed from anywhere. This means easy access to things like schedules, easy booking for clients, and quick access to salon business metrics, all via an app. or online.
There are also advantages to the automated services they provide. By letting the software automatically take care of appointment reminders and send marketing campaigns, salon owners and staff can focus energy where it's needed most.
With all of Daysmart's features, including inventory management and post-marketing strategies like reviews and text marketing, life gets easier for the modern salon owner. And when life is easier, your salon staff will want to stay.