Codefest: Homegrown Innovation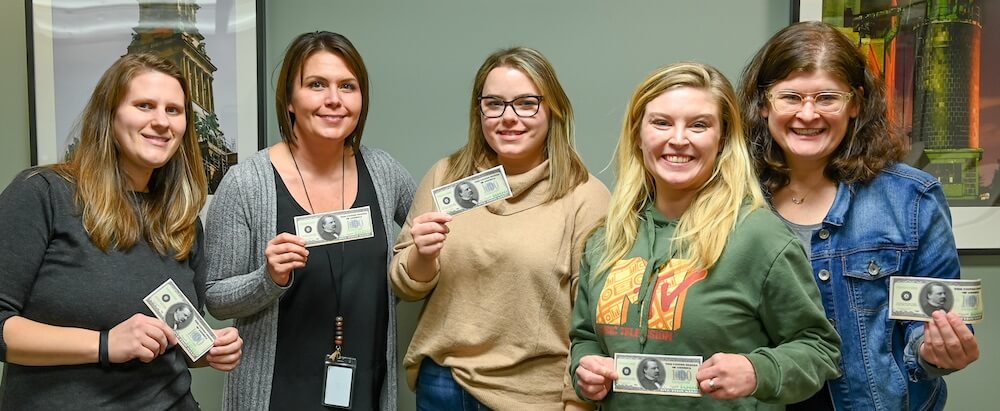 Our CEO, Jeff Dickerson, recently challenged the company to an innovation contest he called "CodeFest". The idea was that employees would form teams and prototype their concept – a product, feature or enhancement to our existing services. This prototype needed to meet certain criteria:
It has to be 'demonstrable' (show it working)
It has to present business value (customers must care)
It has to include some indication of how this would be serviced, marketed and sold
Finally, it must have measurable impact in either DaySmart's business, or the customer's
Six teams competed for $10,000 in prizes and prototypes included new customer facing apps, smart speaker and chatbot integrations, AI-enabled workflows and even an idea about repurposing our existing service for an entirely new market.
Teams presented their concepts in front of the entire company and a panel of judges scored the teams along seven dimensions and then met to compare notes and rank the winning ideas. The breadth of ideas was impressive and the amount of effort put in by the teams was obvious.
And The Winner Is….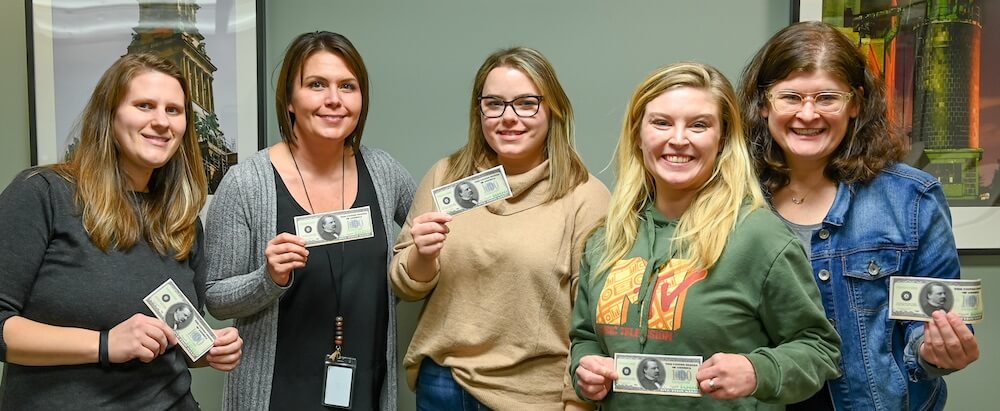 The winning team, pictured here, included (L to R) Lauren Townsend, Corporate Controller; Andrea Miller, Business Development Advocate; Jenelle Farris, Full Stack Developer; Shelby Peterson, Graphic Designer; and Tonya McCarley, Product Management.
This team prototyped a solution for busy front desk staff faced with having to update clients about last minute changes. Their submission was selected by the judges because of its universal applicability across our products and its simple implementation. Not only did each of the team members win $1,000 for their efforts, but their project will make its way into our product roadmap, which means that our customers will soon be using this functionality in their businesses!
Andrea Miller explains the genesis of their idea:
In trying to identify a feature that would address a real business need for our customers, I thought back to my time in the beauty & wellness business for inspiration. All salons and spas, regardless of size, share a common problem: the need to quickly communicate last minute scheduling changes. I wanted to architect a solution that offered front desk personnel or an individual service provider with the ability to quickly notify a list of clients of a last minute change, say when someone calls in sick. This kernel of an idea expanded with the team's input, into a feature we named "Schedule Assistant." Every business can benefit from saving time and every business should be putting customer care front and center. We felt this feature bth of these critical objectives and much more. It was really gratifying to be part of a team with a shared vision, that had the ability to execute the concept, and to clearly articulate the impact it could have to DaySmart and our customers.
Jenelle Farris, the only software developer on the team, added:
After hearing Andrea's idea, and seeing that it was borne of her own personal experience, I knew right away that it was a solid idea. As a regular client at my salon, I knew that it would be a great feature that I would love to see. With my background, both in software development and with our products specifically, it was clear to me that this feature wouldn't be that hard to implement and could easily leverage our existing notification functionality. Plus, we won! So now this modest prototype will get shored up, fully integrated and tested, and will end up as a valuable addition to our production code base in early 2020.