Customer Spotlight: Wet Paws Dog Grooming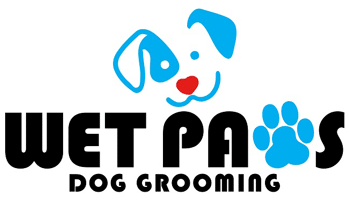 Olivier Leibowitz was recently awarded the title of Marketing Maven in DaySmart's 2021 Small Business Brilliance Awards. This recognition celebrates Olivier for his creativity in leveraging DaySmart Pet to stay connected with clientele and keep them informed about the grooming business he's so passionately built.
A former Madison Avenue marketing and advertising executive, Olivier opened Wet Paws Dog Grooming in Trumbull, Connecticut, in 2016. We recently spoke with him to learn more how the business has evolved—especially over the pandemic—and how he's leveraging his software investments to keep operations moving.
Q: You didn't always work in the pet industry. What inspired the career switch to dog grooming?
A: A few years ago, I was working as a marketing consultant. I was always away from home traveling, so one day my wife suggested we do something fun and different—like dog grooming. Going from the corporate world to dog grooming was a shock, but a better quality of life was definitely a draw for switching. We saw a very big opportunity for a grooming business in our area so we got to work developing a detailed business plan that included all the differentiators that would separate us from the competition and make us special.
Q: How did DaySmart Pet play into that plan?
A: Given my background with marketing strategies and technology, I was looking for a well-rounded point-of-sale software that would let me mine my database of customers, including prospects, and automatically email and text a host of different trigger-based customer retention and marketing communications. After careful assessment of the other packages available to the grooming industry, I determined DaySmart Pet was the most advanced, with the best mix of tools. We've used it since we opened our doors.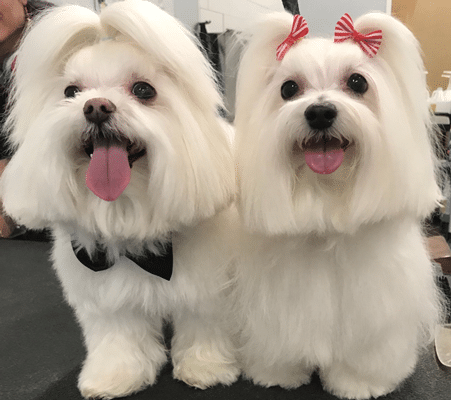 Q: What has been your experience with the software?
A: From a technical, customer service, and cost perspective, my experience with DaySmart Pet has been exemplary. The software is intuitive and easy to use. For those advanced marketing and sales users like me, DaySmart Pet has proven to be a great return on investment.
Besides the marketing capabilities, we use the built-in payments systems. It's seamless to operate, as well as a very fairly priced merchant banking option. Even if DaySmart Pet was slightly more money, it'd be valuable for us to use because completing transactions manually, which requires switching between platforms to record everything, results in more work and wasted resources.
Q: How has the pandemic impacted your business?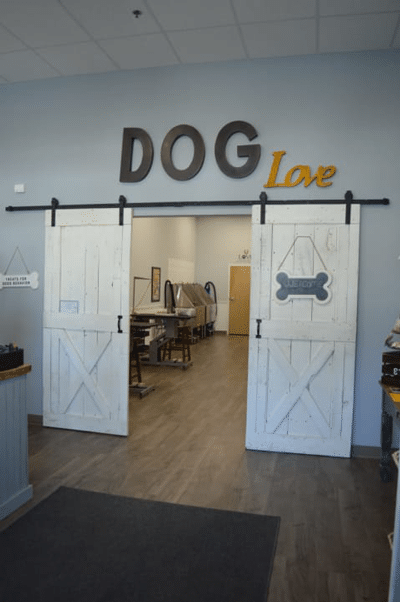 A: While dog grooming is considered essential in Connecticut, we did close for six weeks at the onset to assess the situation and decide the best ways to protect ourselves, our families and our customers. Despite that downtime, Wet Paws has fortunately not been impacted much. We have a very loyal customer base and continually get new customer requests based on our reputation.
Safety has always been a priority for our business, but we've since taken new measures during the pandemic to protect our staff. After all, when a customer visits, there's always the risk of them potentially being a carrier. We've created a gated curbside drop-off area, which gives us a minimum of six feet clearance between us and the owner. We also put special new leashes on the animal during drop-off to limit any chance of the virus being transferred via surfaces. Our ultimate goal is reducing all touchpoints where the virus could spread. The tubs, crates, and grooming equipment are disinfected using a combination of UV light tools and EPA-approved solutions after each use, and the floors and grooming tables are cleaned constantly.
Q: How has DaySmart Pet helped manage operations during the pandemic?
A: We already had a number of auto-triggered communications going out, but during COVID-19 we've leveraged the software to address our new drop-off and pick-up policies and cleaning procedures, as well as updates on the CDC's declaration on COVID-19 respective to animals.
My business prides itself in providing our clients with the highest level of care for their pet, with emphasis on their pet's health, safety, and comfort using only the highest-quality products with great attention to detail. We're committed to that more than ever now.
To learn more about how DaySmart Pet Software can propel your business toward success—as well as other key tips for business owners during this time—visit our blog. To learn more about Wet Paws Dog Grooming, LLC., visit its website.