Customer Spotlight: DogFX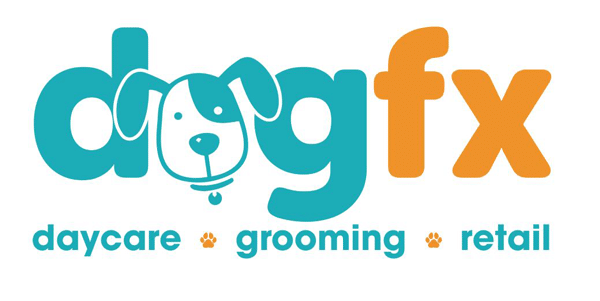 Neil Roberts was recently awarded the title of Innovation Inspiration in DaySmart's 2021 Small Business Brilliance Awards. This recognition celebrates Neil for proving his creativity by leveraging DaySmart Pet to deliver increased value to his business.
When DogFX opened 20 years ago, it was the first doggy daycare in South Australia. It's since grown into a dynamic retail and grooming operation known for its high quality of care. We recently spoke with Neil, who bought DogFX in 2018, to learn more about his experience running a business during a pandemic, and how software usage plays into his strategy.
Q: To start, we'd love to learn a little more about your business.
A: DogFX is unique in that we're a grooming salon, retail store, and daycare all in one, though our grooming business is our drawcard. Since we don't cage or use force with the animals, we've developed a following, particularly with rescue dogs. Many of these animals have had bad experiences in the past or have never been to a grooming salon, and as a result, they can be extremely anxious or even aggressive when you are washing or grooming them.
We've developed a great technique for handling these dogs so that after a few visits they are much less stressed and more open to being groomed. A lot of the method is around talking to the dog, and we take breaks if the experience becomes too much for them. We've had great success helping them and their owners work through anxiety by discovering what their triggers are and then gradually desensitizing the dogs to them. Our goal is for the dogs to love coming to DogFX.
Q: What inspired you to buy the business?
A: I have always been an animal lover and have been a volunteer for Animals Australia for many years. I also used to show dogs and was even studying to become a judge, so when DogFX went up for sale I knew it was a perfect opportunity for me.
Q: What inspired you to start using DaySmart Pet? What's been your experience with the software?
A: We needed software that was suitable for grooming, daycare, and retail, and we can hand-on-heart say that DaySmart Pet is the best option as it covers all these different parts of the business. We're self-taught with the technology, which shows how intuitive the platform is.
We use all the features that DaySmart Pet offers, but we use the appointment book the most. It makes it simple to schedule clients even if they have multiple dogs or want to change the appointment time or day. We also have a fairly comprehensive retail offering at DogFX, so a software package that could support that area of business was essential. For example, I previously had to manually write out each product ticket to price our stock in-store, but now I can use DaySmart Pet's inventory feature to automatically print those tickets. I can print 27 promo tickets in a matter of minutes.
Q: How has the pandemic impacted your business?
A: We did have our lean times, but towards the backend of 2020, business improved. Still, we've had to watch our cash flow and really cut back on spending, even for business improvements.
Q: How have you used DaySmart Pet over the past year to keep business moving amid disruption?
A: The ability to run reports on clients to find out when they were last in was a godsend during the pandemic. When we were low on bookings, we could quickly find out who had not visited for a while and call them to see if they wanted an appointment to increase business. We're also running inventory reports more frequently to check on the sell-through of stock. These practices will now be a part of our business as usual once the pandemic is over.
To learn more about how DaySmart Pet Software can propel your business toward success—as well as other key tips for business owners during this time—visit our blog.