What is the Cost of Cat Boarding and is it Worth it?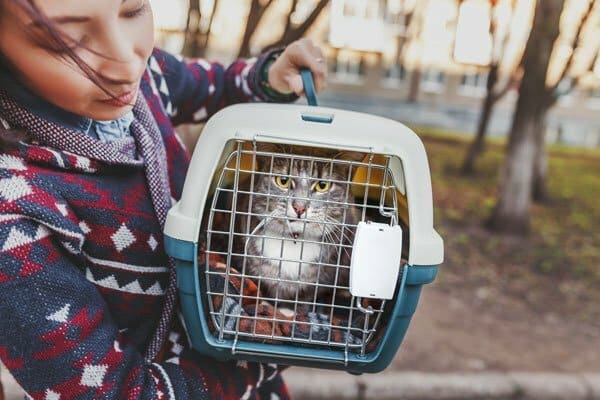 You've packed your bags, filled up the cat's food and water bowls, and pulled out a few of their favorite toys… so you're all ready to go. Not so fast! Leaving your cat alone at home isn't always a good idea. So what are you supposed to do instead? Cat boarding! It's easy, keeps your cat (and home) safe, and isn't as expensive as you think. We've put together this guide to walk you through the cost of cat boarding. So let's get started!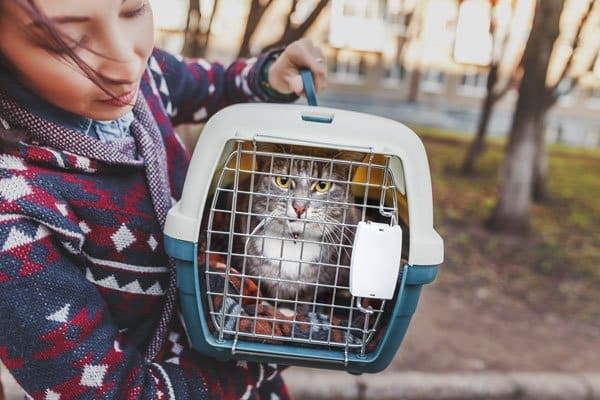 What Is The Cost Of Cat Boarding?
The exact cost of boarding your cat depends on where you leave them and where you live. The average cat boarding cost is $25.00, but some boarding services are a lot more expensive than others. Here's a quick look at the different options, and prices, available.
Kennel
Some kennels will board cats as well as dogs. A kennel will give your cat a place to sleep, routine meals, and regular litter box cleaning.
This is the cheapest boarding option out there. You'll only have to spend between $15 to $20.
However, if your cat doesn't like dogs, this might not be a good choice for them. Being stuck with loud and constant barking can make the experience stressful and scary for your cat.
Cat Hotel
Cat hotels are much nicer than traditional catteries.
These hotels go above and beyond the basic care required to keep your cat healthy. Your cat will get their own space with a luxury bed, window perches, aquariums, and giant play areas. They may even get to socialize with other cats.
Some of these cat hotels will require you to bring your own food though. Make sure you check the feeding routines before you drop off your cat. While this boarding option is nice, it is anything but cheap.
You should expect to pay a minimum of $40 for a shared room (meaning your cat will be staying with other cats). If your cat needs its own room, the cost will only go up.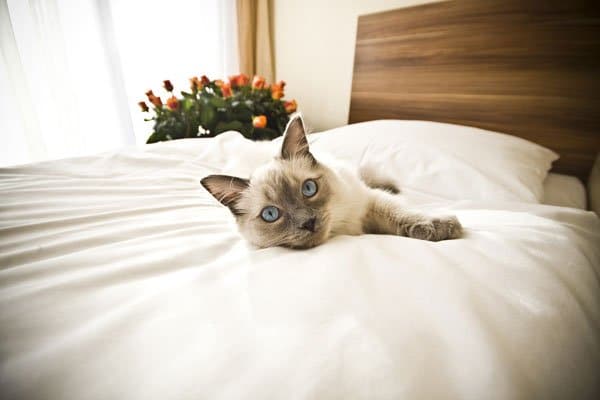 Cattery
A cattery is similar to a regular kennel, but they only take cats. This makes it a good place for people who want an inexpensive boarding option but don't want their cat around dogs.
A cattery will also provide the same basic care as a kennel, and they cost about the same price.
Animal Hospital
Some animal hospitals also offer boarding services. This means there will be medically trained staff taking care of your cat at all times. If your cat does have a medical problem, the staff can treat them right away.
This gives many cat owners the peace of mind their kitty will stay safe and healthy while they're gone.
However, this type of boarding service is often more expensive than other choices. If you thought $40 was a lot of money, you might have to spend more at an animal hospital.
At-Home Pet Sitter
You might not want to take your cat out of their own environment while you're gone. This can help your cat stay comfortable and calm without you.
If you prefer this choice, you can hire an at-home pet sitter.
Many of these sitters will stay the night at your house to ensure they're with your cat 24/7. But you can also hire someone to only check on your cat once or twice a day.
The cost of a pet-sitter depends on who you hire. Some pet sitters only charge $15 an hour, but others might charge as high as $40 an hour. You can search for pet sitters in your area on the National Association of Professional Pet Sitters.
Cost Of Cat Boarding Extras
The amounts listed above are the basic costs of boarding your cat, but there are often other expenses you should consider.
Sometimes these expenses are complementary, but in most cases, you'll have to pay extra for them. That said, they are optional—most of the time anyway.
Here are some of the extra services that can make your cost go up.
Grooming
Most cat boarding facilities will offer grooming services. This can be as simple as a nail trimming or as detailed as a bath and a haircut.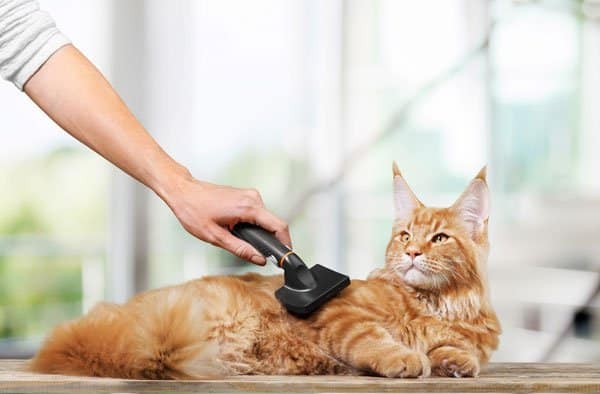 Flea Treatment
Fleas are a big problem at boarding facilities. If your cat has fleas, the facility might not accept them.
You can purchase a flea treatment to rid them of these pesky bugs before their stay. If your cat does spread fleas, you might have to pay to cover the cost of the cleaning process.
Pet Taxi
Some boarding facilities also offer pet taxi services.
If you can't drop your cat off yourself, this taxi service will pick up your cat and drive them to the facility for you.
Early Drop off or Late Pick Up
Early drop off or late pick up can also cost you a few extra bucks. This price shouldn't be more than $5 to $10, but it's important not to overlook this cost.
Is the Cost of Cat Boarding Worth It?
So is the cost of cat boarding worth it? It depends.
Just because you can leave your cat at home by themselves for a few days doesn't mean you should. Contrary to popular belief, cats do get lonely, confused, and anxious when they're home alone for long periods of time. They might also get sick or hurt and have no way of getting the help they need.
Running out of food and water is also a concern, but it's really the least of your concerns. You should always consider boarding your cat if you'll be away from home for more than one night.
A great software program will help you streamline this process and run your facility more efficiently. Take a look at our cloud and desktop packages, then sign up for our 14-day free trial today!