Top 7 Advantages of Pet Grooming Software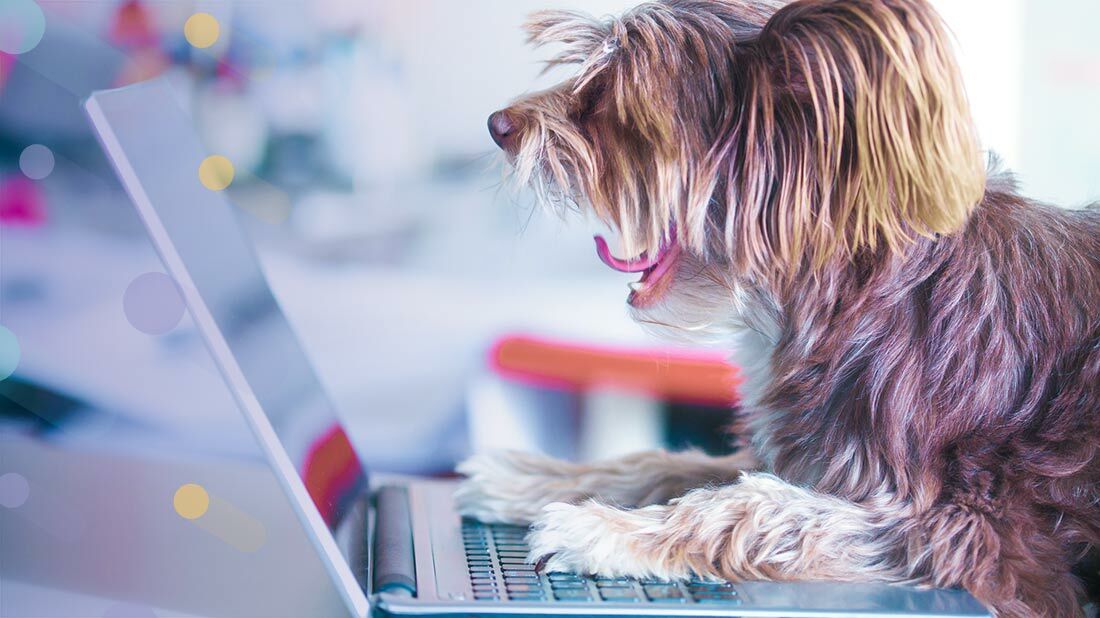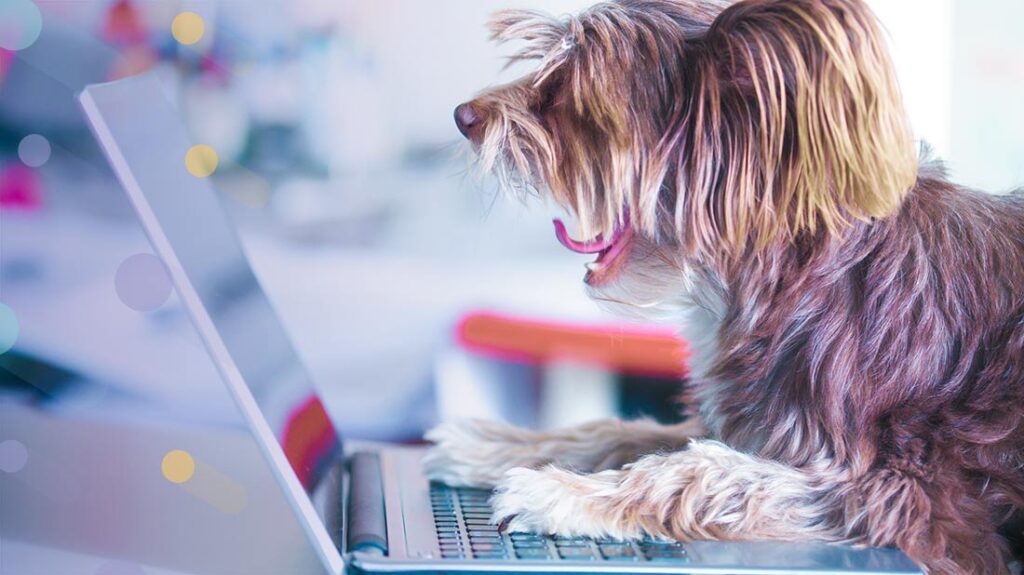 You work in a great industry where you get to combine your passion for animals with your career. This year, it's estimated that US pet parents will spend over $7 billion on their pets, about $5 billion of which will be spent on grooming and boarding. The Department of Labor expects the industry to see a very healthy 11% growth through 2023.
But for pet grooming companies big and small not having the right systems in place can mean lost opportunities, lost revenues and lost clients. Pet grooming software can help a pet grooming business compete in a highly competitive and increasingly complex industry.
As your grooming business expands, so do your management responsibilities. Let's look at the advantages of incorporating pet grooming software into your business structure.
More Time Doing What You Love
No one goes into pet grooming thinking: I hope I spend all my time behind a desk doing "paperwork". You went into pet grooming because you love dogs — and maybe cats too. You enjoy making that connection with our 4-legged friends and seeing the pleased look on pet parent faces when you reveal your work. You love working with the others in the shop to deliver outstanding care.
A great pet grooming software is designed specifically for the pet grooming industry. It's intuitive. It "understands" what you're trying to manage and what you need to get the most out of your day. With the right software, you can book and cancel multiple appointments at once. Automatically update your website regarding your availability. And have all of the information you need at your fingertips to provide exceptional service.
Pet grooming software can cut your time spent managing administrative tasks in half. It's like having a personal assistant who's on top of the game and does everything before you even realize that it needs to be done.
Fewer Missed Appointments
You hate having to have a "missed appointment policy" that costs your clients money. You know that things come up and sometimes people just forget. You want to do what's right for the client, but missed appointments cost you money. You try to set up a schedule for yourself to call and remind people. But the task can be time-consuming and often it doesn't work.
Fortunately, pet grooming software solves this problem by allowing you to customize and automate appointment reminders. Clients can choose text or email. They can be sent a friendly reminders several days before and the day before.
They scheduled that appointment for a reason. They don't want the trouble of having to reschedule. A software that includes automated appointment reminders is a win-win for you and your clients.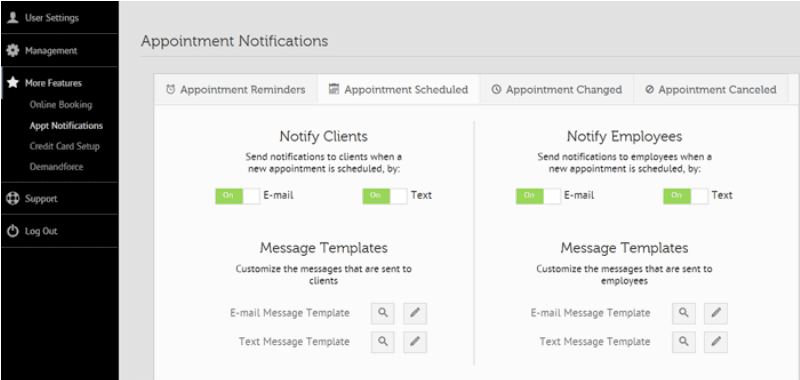 Greater Mobility
Being stuck behind a desk taking calls and booking appointments is a thing of the past. Pet grooming software offers you the flexibility to book, review and manage your appointments anywhere — on your phone or device.
Need to stay on the grooming floor? Have to run out for coffee? No more trying to remember to change something because you're not at your desk. And stop writing reminders on your palm with a Sharpie. You're connected virtually anywhere. Spend more time moving around. It's better for your health and your productivity.
Organized Customer Data
You can keep customer data organized and at your fingertips. If you read through Yelp reviews of dog grooming services, you may notice that a very common complaint is that the groomer lost a dog's file or doesn't remember services offered the last time.
This just doesn't happen with pet grooming software. All of your customer information is in one place. You can see every appointment and what services and products were requested or offered. You can create professional, seamless, enjoyable experience every single time.
Upselling & Cross-selling
Every business owner knows that upselling is one of the keys to a successful service business. Randomly offering your client services and products doesn't work. Timing and personalization are critical. This is only possible when you track the right data.
With random upselling or cross-selling, they either:
Don't need it because they just bought that last visit
Don't want it and you keep asking, annoying the client Or
It's just not right for that client
But with software, because all of your customer information is in one place, each time they come in, you get a complete overview of their activity. You know when they last bought an item or how often they're bringing Fluffy in to see you. You can see if they've splurged on certain add-ons in the past. You'll know exactly which upsold services will most appeal to this client. From this, you'll know how to offer the right additional products and services at the right time.
Better Client Care
Incorporating pet grooming software into your daily routines is better for customer care. Clients today want a seamless experience driven by not only great people but the right technology. The software helps you appear to have it all together and the client's best interest in mind. It supports you in your efforts to wow your clients while offering them consistent, friendly and appropriate care.
Clients today prefer to help themselves. They want to be able to enter their information and easily schedule online. They want to be able to refer back to it and update it as needed. This is just one of the many things that software does to create the right experience. When you create the right experience, you generate more referrals and loyalty to grow your business.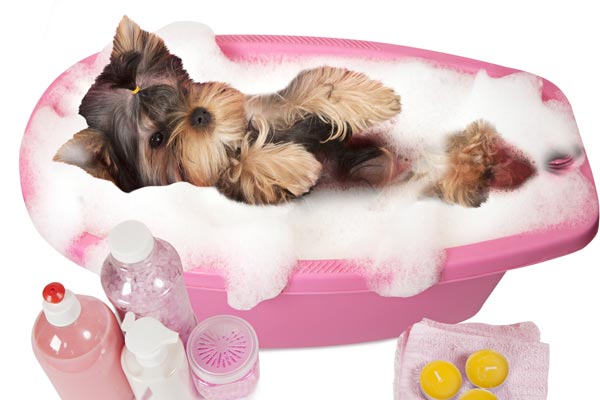 Reporting
Tracking your performance is important to your continued growth as a company. Pet grooming software helps you track key indicators of success like:
New customers per month
Returning guests
Loyal client retention
Frequency
Retail merchandise sales
Productivity
You'll be able to use this data to make improvements and streamline processes to provide even better service to your community.
Pet Grooming Software Helps You Grow Your Business
Daysmart Pet Software does all of this and more. We help you grow your business by saving you time, decreasing cancellations, making everything mobile and providing you with data and resources to provide exceptional care.
Contact us today to learn more about how our software can help you grow your pet grooming business.