SMS Marketing Best Practices
What Is SMS Marketing?
SMS marketing, or text marketing, is the abbreviated term for short message service marketing. It is a digital marketing tool consisting of bulk text messaging that can be used to send information about discounts, promotions, informational updates, and other special offers directly to your customers' mobile phones.
With DaySmart Pet, your business can integrate SMS messaging into your client database to send appointment reminders and text marketing campaigns directly to your customers.
Why Use SMS Marketing Campaigns?
SMS marketing offers the ability to reach customers instantly and allows them a chance to respond quickly and in real time, making it easier to gain attention through actionable and urgent messaging that encourages the audience to respond.
Because text marketing is still a comparatively new marketing strategy, the mobile carriers (AT&T, Verizon, Sprint, etc.) are on guard against unwanted text messages being sent to their customers, which they gauge through the volume of unsubscribes or blocking of messages.
To successfully use text marketing for your business – and avoid the attention of the major carriers, it is crucial to strategically craft your messages in ways that entices customers to respond to your offer – AND prevent them from unsubscribing.
That's why we put together seven tips to help you make the most out of your SMS marketing campaigns.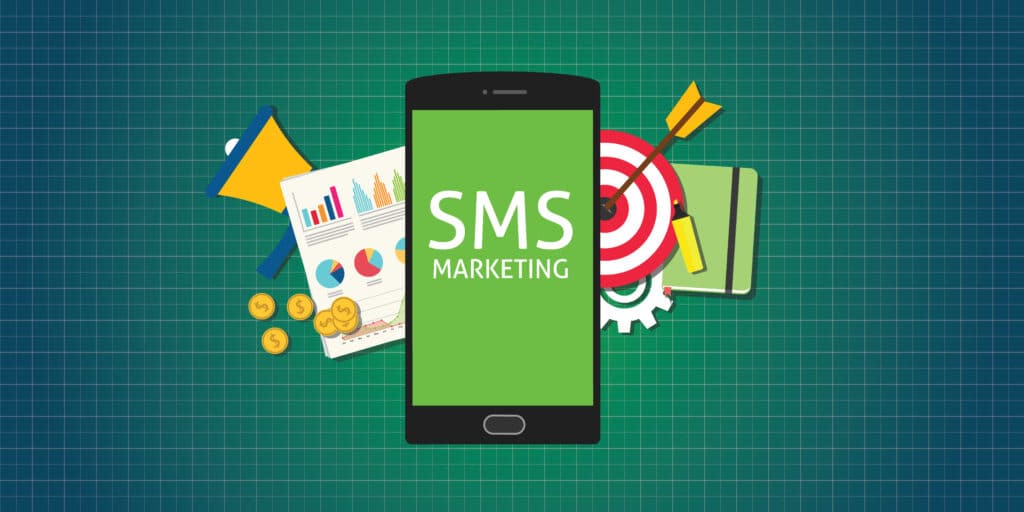 7 SMS Marketing Best Practices
1. Clearly Identify Your Company
Even if someone has opted in to receive texts from you, they may forget that they signed up. Be sure to clearly identify your business in the message to ensure your contacts don't delete your messages or report them as spam. Here are a few examples:
Thanks for signing up to receive updates from Philly Pet Grooming! Here's your exclusive discount code: WELCOME20
Rebecca, wishing you a very happy birthday from all of us at Philly Pet Grooming! We're gifting you with 20% off your next appointment
2. Select Your Target Audience

There are various types of campaigns to consider. Promotional campaigns include discounts, coupons, or special offers, while transactional campaigns are for immediate actions such as appointment reminders, cancellations, and other requests.
When sending promotional campaigns, you can simply segment the audience based on the exclusive promotion you plan to share. Take a moment to determine who, what, why, and how. Then narrow the audience down to create a target audience list.
What promotion do we plan to offer?
Who will benefit from the special offer?
Why and how should they claim the offer?
For instance, you may want to attract customers you haven't seen in the last six months with a unique discount that will make them want to visit your business as soon as possible. With clear and concise messaging that speaks to your target audience, you can ensure that your message generates interest, is well received, and creates an urgency to respond.
3. Offer Immediate Value in Your Message
Use the immediacy of text marketing to create a sense of real-time value. For example, you could announce a flash sale or a limited-time discount on a product or service. By doing so, you can quickly increase your revenue and create a more enjoyable experience for your clients.
4. Be Conscious of Your Message Timing
The last thing any customer wants is to receive a text marketing message at an inconvenient time. Imagine you're curled up on the couch late in the evening, and a text message that offers a discount on your favorite service comes through. Would you respond right away? Would you consider unsubscribing to avoid future interruptions during your downtime? Or, if you wanted to claim the offer and the business is closed, who would answer your response?
Texting your customers when they are less likely to take action, feel interrupted, or when your business cannot respond will not lead to a successful outcome.
Be sure to schedule marketing messages during reasonable business hours to avoid causing your customers annoyance. Being courteous of their time will be well received and help to prevent unsubscribing.
5. Be Consistent With the Number of Texts You Send
As with any marketing channel, consistency plays a role in its effectiveness. At the very least, plan to send an SMS message at least once a month so that you stay top of mind and your messages don't feel like they're coming out of the blue. On the other hand, if your messages are too infrequent you run the risk of people forgetting they signed up.
6. Include Helpful Disclaimers in Your Message
It is essential to comply with industry regulations to decrease the likelihood of carriers filtering or blocking SMS messages, and we highly suggest including the following information in your messaging:
How often do you plan to text contacts? (You may receive up to 4 msgs/month)
Msg & Data rates may apply
A link to your terms and conditions as well as your privacy policy
Information about how to unsubscribe (Reply STOP to end or HELP for help)
7. Comply With Text Marketing Rules and Regulations
There is a lot of discussion in the industry about how regulated text marketing can or should be, but, contrary to the headlines, it's actually more about following common-sense guidelines. That said, without consistently considering these rules in your marketing, you run the risk of being blacklisted by the phone carriers and having your messages blocked. For instance:
Frequency: Don't oversend marketing texts to your contacts. There isn't a hard number cutoff, but if you're sending more than five messages in a single 60-second span, you're almost guaranteed to be blocked.
Opt Out: Provide clear instructions for your users to opt-out of messages. Adding "Reply STOP to unsubscribe" to the end of any automated messages can help avoid these messages from being blocked by carriers.
Links: Don't use shared URL shorteners such as bitly.com or other similar services. These are forbidden by US carriers and will result in your messages being blocked.
Content: Any messages that mention forbidden categories will be blocked. This includes:

Cannabis (United States)
CBD (United States)
Firearms
Fireworks
Start Texting Customers Today With DaySmart Pet
Remember, the upper hand goes to the businesses that use text marketing uniquely. Brainstorm ways you can use this feature to provide a great customer experience. Perhaps there's a way you can set your business apart from the competition in how you communicate with SMS.
Want to experience the benefits of texting for your business? DaySmart Pet software is simple and easy to set up, allowing you to start texting your customers immediately.
Please visit here for more information on how to set up and utilize the text marketing feature. Please note that all information found in this guide and within the Support Center is for informational purposes only, does not guarantee text messages will not be filtered or blocked by carriers, and is not intended to constitute legal advice.