Could COVID-19 Help You Prepare Better Marketing?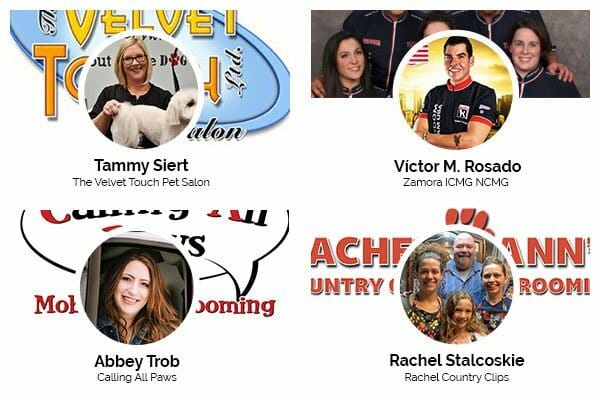 Smart Strategies for Savvy Pet Business Owners
Many businesses are finding themselves in survivor mode – a mentality brought on by so many states having force-closed businesses as nonessential. For usually busy pet business owners, who may now have some extra time on their hands, Daysmart Pet has compiled this list of small business marketing tools and tactics. If you're looking to keep working on your business, or struggling to find ways to seize this moment and thrive, check this list for things you might not be doing:
1. Get your Digital House in Order!
With millions currently homebound, the "digital footprint" of your business has never been more important. This digital footprint is more than your website – it's the combination of all the digital platforms on which your business is listed or active. Not only is our current unwelcome downtime an opportunity for you to engage with existing clients online, but also presents the potential to attract new clients and win new business. Screen time is likely to leap with folks trapped at home, so any of your online shortcomings will soon have a MUCH bigger audience. This is an opportunity to invest the time to improve your digital footprint. Put your best foot forward with unified messaging, across all your platforms, that best represents your brand.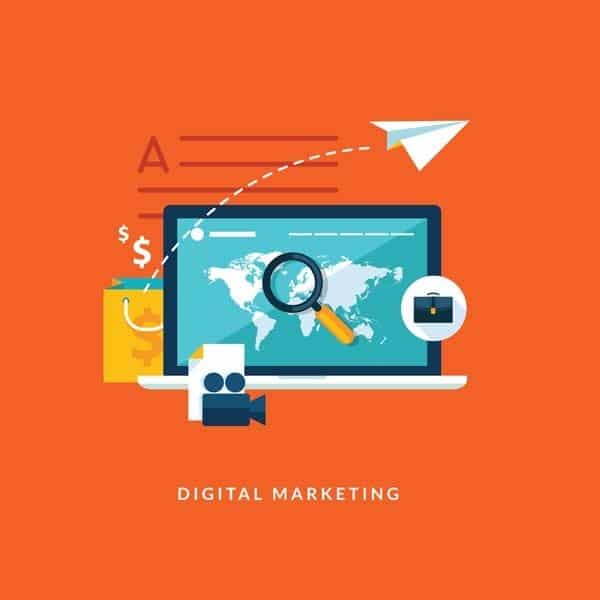 Where to Start?
Google My Business! Set up a Google Business Account and, at the very least, update address, hours and phone number – this legitimizes your business to Google. That's important. Step Two? Thoroughly read, and carefully respond, to all of your online reviews here.
Help it's Yelp! Turn this occasional nemesis into a real ally. Better your business on Yelp by asking your customers to review you there. It sounds simple, but many can't seem to make it a consistent priority. Don't be afraid to ask your best customers and don't be shy to review others – partners, vendors, nearby businesses – involve yourself in this community.
Face it, it's Facebook – You can't escape Facebook, so dive in already! If you don't have a business page right now, set one up. If you haven't connected it to your website, do that next. Stay positive and get engaged – make and share content that aligns with you and your brand – what you have built, why you started, what you think is next…
2. Expand Your Small Business Marketing Brand!
No business can afford to ignore what is being written about them online. When 90+% of consumers are reading online reviews you had better invest time in this, even if you consider it a necessary evil. Establish your routine for checking Yelp, Google and Facebook for the reviews that are shaping the conversation about your business and impacting your digital footprint. Here are some ways to optimize your efforts in online reputation management:
Some Sample Tactics:
Mind Your Business – There are tools and dashboards that can help you "listen for postings" about your business. There are others that automatically send texts or emails to your clients after each service, and prompts the happy ones to post an online review. If you don't have software like that, you can build email campaigns, start a review contest among the staff, print it at the bottom of every receipt… good reviews contribute to a healthy digital footprint. Hunt for them everywhere.
Make A Connection – Asking for a review can be awkward, so maybe start by asking "did you enjoy today's service?" to: a) get some honest feedback and b) assure the client their experience is important to you. Try to connect with them. If it feels right, "I would really appreciate it if you could take a moment to post a review online – you know small businesses live and die by those".
Accentuate the Positive – Make the most of your good reviews. Consumers believe reviews and quickly decide about you from them. Paint a picture of your pet business using images of your best work, feature/praise your team every chance you get and show real reviews (your clients will love being called out). Screenshots of reviews are perfect tweets or Instagram stories. Positive energy is infectious! Use it – infuse it in all you do.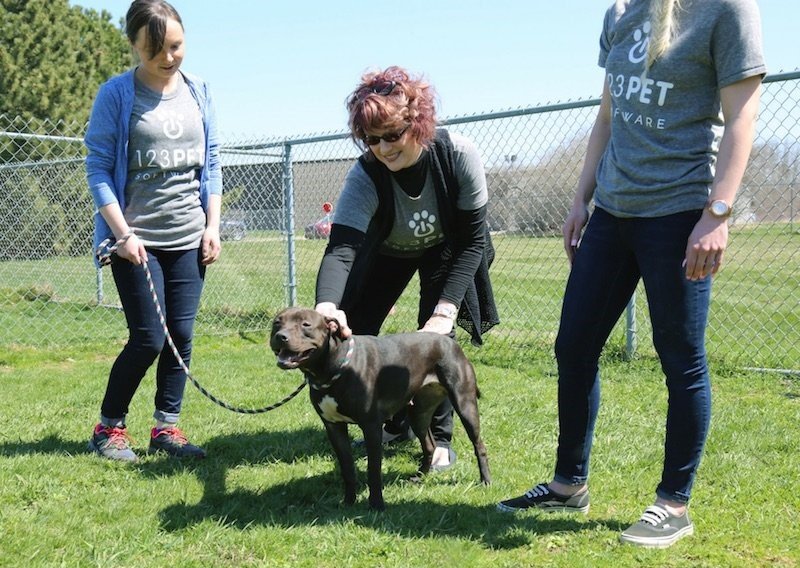 3. Be a Good Neighbor.
Have you made the most of your local connections? Have you offered to help anyone nearby? Broaden your perception of what a partnership could be – now could be a great time to work with others to initiate partnerships, explore mutual interests or markets or otherwise find ways to support each other. There are 30.3 million small businesses in these United States, all of which are likely experiencing significant disruption to their ability to operate. How can you stay involved?
Consider These Ideas:
Peers Are Mentors Too! Display your leadership (or ask for some). No one is in this alone, there must be seasoned professionals in your community that are finding positive ways of coping with this COVID-19 pandemic. Don't limit yourself to businesses that look like yours – reach out to other shops or pros in your community to check-in, commiserate, and explore potential now and for the future. This is how relationships are built, and while the best mentor relationships do develop naturally, don't be afraid to outline a program and ask others to get involved.
Seek Like Minds – Brands can be some of your strongest partners. If your pet business has dedicated itself to a specific product, a unique technique or developed a peerless process… Reach out to those (and affiliated) brands and engage with them and all their socials. Get connected online and at the head – seek out campaign opportunities from corporate brands – they love to feature their clients, especially enthusiastic brand ambassadors. So become one.
4. Earn Their Loyalty
Have you been on the fence about whether or not to start a loyalty program? Well, you should – and right now might be the perfect time to sit down and plan yours. One that makes the most sense for your business and your clients. Reward top-level customers and grow brand loyalty and provide an incentive to other customers to strive for higher levels. Loyalty programs shouldn't just cost you product – done right, they can turn your best clients into even better ones. The Daysmart Pet Groom app includes an easy to use, a flexible loyalty program that can be tailored to fit your clients, your brand and your goals.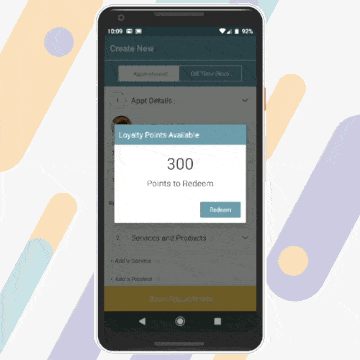 5. Social Distancing (not!)
If you've let your social media game drop off…well, now's the time to pick it up. Social media is sole in your digital footprint. Here are some things Daysmart Pet customers are doing to keep their social channels recent, relevant and read-worthy. These pet businesses are doing social media right, quarantine-style:
Pros Who Know:
Wolfgang Bakery
A pet store sharing their delicious dog treats with a happy pet. Offering delivery services for fresh-baked treats.
Instagram Handle: @woofgangbakery
Website: www.woofgangbakery.com
Instagram: https://www.instagram.com/p/B-E-6bkH3N0/?igshid=111pscclsb9nz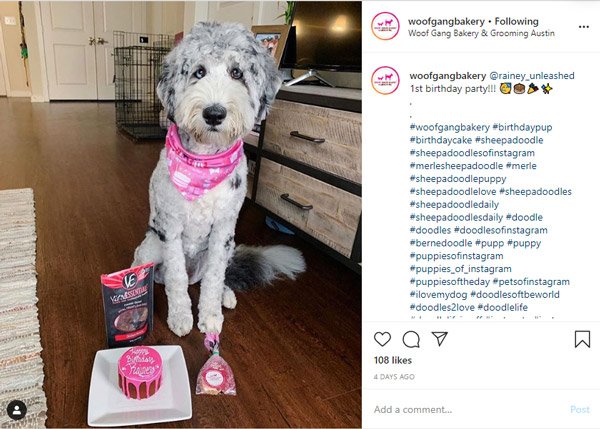 Propet Club
Sharing inspiring photos of pets they've groomed in the past with their military veteran owners to promote "h=Hope for America". Also a video of how they keep their facility clean and sanitized.
Instagram Handle: @propetclub
Website: www.propetclub.com
Instagram: https://www.instagram.com/p/B9sLGuFnHPw/?igshid=1pcjuh7l9dd7j
6. Giving the Gift
Everyone understands the impact this shutdown is having on their favorite small business. Making gift cards available, whether over the phone or through some slick online app, can give you much-needed cash flow and give your clients a way to show their solidarity. If you deliver or mail gift cards, a hand-signed note of appreciation might make a big difference.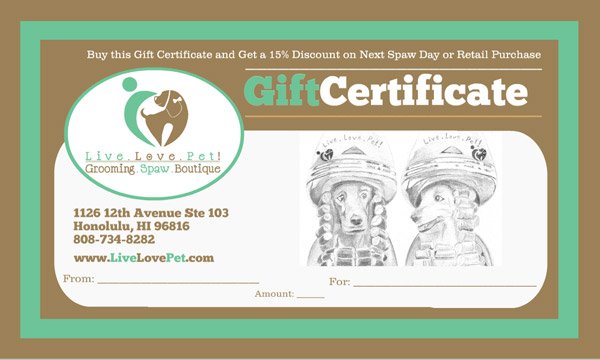 7. Pay It Forward
Offering discounts on future packages (grooms, nail-clippings, boarding extras) is another way to frame the gift card offer. Clearly discounting those packages shows that you have skin in this game too, and allows clients to think more in terms of the services they use regularly. Buying a $100 gift card might not be as relatable as pre-paying for their next $200 service.
8. Small Business Marketing Campaigns
Some of us set up our marketing campaigns and never really review their effectiveness or overall value. Take some time to review previous reports and see how you can improve or re-organize scheduled campaigns to maximize your potential.
We've seen groomers sending out emails to their clients letting them know about 25% off curbside pickups on their pet products and free shipping for orders over $100. Amazon is seeing prolonged wait times for shipments as it has COVID-19 spreading amongst its employees so if you have a stock of products that your clients love, use this as an opportunity to fill the need that amazon might be struggling with currently.
9. Technical Small Business Marketing Support
If you are a Daysmart Pet Software customer and are looking for a quick refresher on how to set up email campaigns and text marketing campaigns, click on the following hyperlinks for the support articles that quickly review best practices for launching these campaigns.