How Dog Groomers Can Use a Small Business Gift Card to Boost Revenue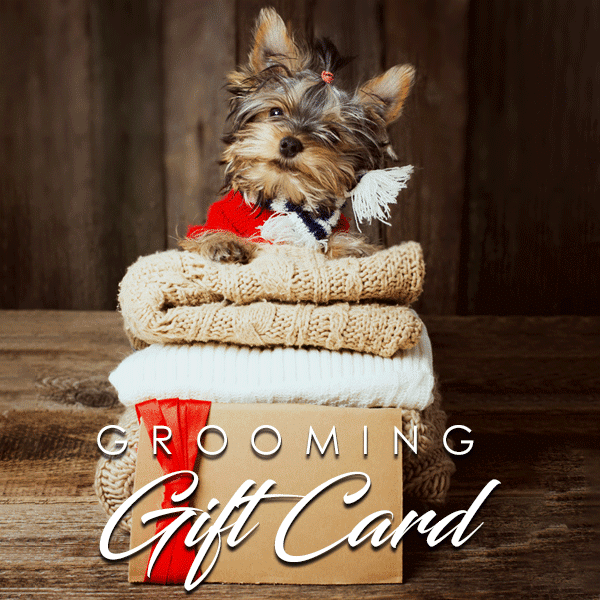 The holidays are fast approaching, and you know what that means. There's candy canes, fuzzy sweaters, and the scent of cinnamon in the air. Small business gift cards should be a part of your wild ride to the end of the year.
From promotions to upgrading your favorite customers, we've got ideas for fun gift card campaigns to help make this holiday season a great one for your dog grooming business.
As you may know, this holiday season is poised to be the biggest yet for e-commerce. Not only has it grown year after year anyway, but the pandemic is sure to boost it even more. With more people working from home and staying in, they've gotten used to shopping online and avoiding crowds.

In fact, Analysts predict e-commerce sales to reach $4.13 trillion in 2020.
One way pet groomers can capitalize on holiday spending (and make their customers happy) is with gift cards. Small business gift cards are a boon for business owners and pet lovers alike. They improve cash flow for business owners, and pet lovers get to give a special gift for the adorable pets in their lives.
Useful Ideas for Pet Groomers When Considering Small Business Gift Cards
A survey by the National Retail Federation found "for the 13th year in a row; gift cards remain the most popular items on wish lists, requested by 59 percent of those surveyed."
This means, as a smart business owner, it makes sense to offer gift cards for your customers. After all, people want them. Besides that, they:
Help with Cash Flow

– When people buy gift cards now to use later, you get a bump in your short term cash flow, which can be useful for small businesses.

Contactless

– You can use paper certificates or plastic gift cards (we can help you with these.) Or, you can go fully digital, which many of your customers will appreciate (and is coming soon for Daysmart Pet customers!)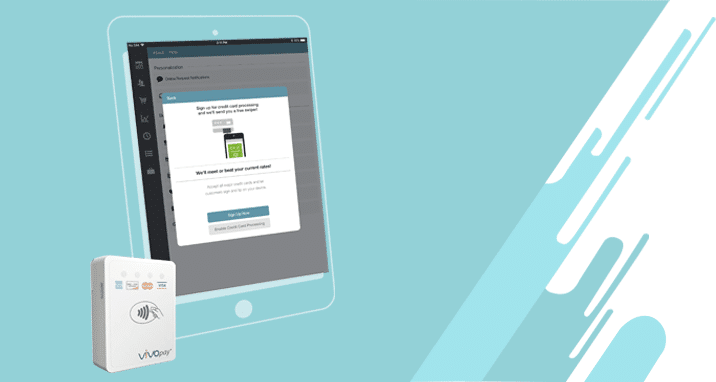 Easy to Implement

– People know what gift cards are, and they want them. Make it easy for your customers to buy them. You can offer them directly from your website or through a third party like this one.
Highlight Special Promotions

-Do you have new packages to promote? Gift cards can be a great way to draw attention to them.
When you think of holiday shopping and gift cards, you might think about discounts, which gives some pet groomers pause.
After all, Black Friday is all about getting deals. Yet, some pet groomers don't want to offer discounts because, a) maybe you can't afford it and b) maybe you don't want to equate your brand with discounts.
However, gift cards don't only mean discounts. Below are a few creative ideas for gift cards to spur your imagination that goes beyond discounts.
But first, here are important holiday shopping dates to keep in mind as you plan your holiday marketing calendar.
Key Holiday Shopping Dates for Your Gift Card Campaign
Thanksgiving – November 26
Black Friday – November 27
Small Business Saturday – November 28
Cyber Monday – November 30
Hanukkah – December 10-18
Christmas Eve – December 24
Christmas Day – December 25
Gift cards aren't only for the holidays! Here's a full list of pet holidays throughout the year. It's always a good time to think about future marketing campaigns. You can brainstorm the next three months, or six if you're feeling ambitious!
Creative Small Business Gift Card Campaigns for Pet Groomers
Pet groomers are fortunate. You work with beloved family members that people adore. According to the American Pet Products Association (APPA), pet lovers will spend an estimated 99 billion dollars on our pets this year. During the holidays alone, statistics show pet lovers will spend $25 or more on their pets.
Some of that spending should be with you, their favorite groomer. Make it easy for them to do so with gift cards. To make sure your customers know you have gift cards available, you'll want to sing it from the rooftops. Or, in marketing speak, offer them via email, social media, window displays, in-person, any way you interact with your customers.
Here are x creative campaigns to stand out.
1- Be Early
Every year, it seems businesses kickstart the shopping hype earlier and earlier. It's a smart move for small business owners to do so because you're less likely to get lost in the holiday frenzy that is life after Thanksgiving.
If you can offer your gift cards earlier than Turkey Day, then do so. People will pay attention easier, which means they're more likely to buy. Plus, if they haven't started shopping already, what better way to kick off the holiday season than buying gift cards from one of their favorite small businesses?
It's the perfect gift for all the new puppies in people's lives this year.
2- Offer VIP Deals
As a pet groomer, you have regular customers. Make them feel special by offering them an exclusive deal. It can be a special discount on a package of future grooms or something extra like offering a blueberry facial for referrals.
Misty Gieczys of Designer Paws Salon with two locations in Upper Arlington and Westerville, Ohio, says, we have a referral program where if you refer someone, we'll give both dogs a blueberry facial, and the dogs smell amazing afterward."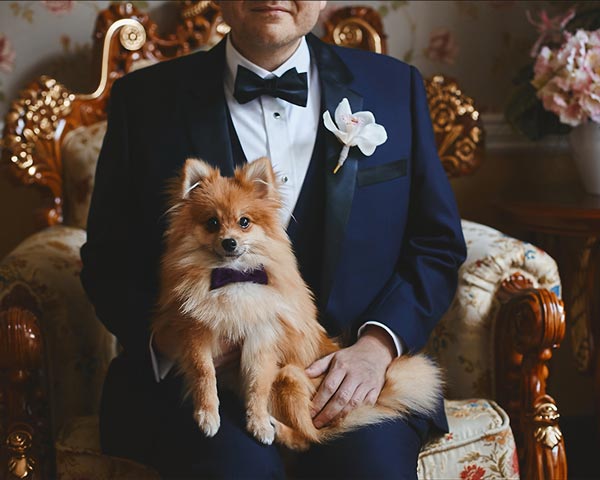 3- Offer Bundled Services
You can offer gift cards good for a special doggie spa day or an upgraded grooming service that includes a service you usually offer as an upsell. Be explicit in what's included and what's not, so there are no surprises later.
4- Segment Your Email Lists
Your best customers shouldn't get the same offer as the people who bring their pet in once a quarter. You can brainstorm different offers (See the VIP Deals above for suggestions) for different customer segments.
It's a great way to reactivate dormant customers too. For example, you can offer a series of 3-5 emails that remind people of dog grooming's health benefits and end with an offer for a gift card they can use for them or give as a gift.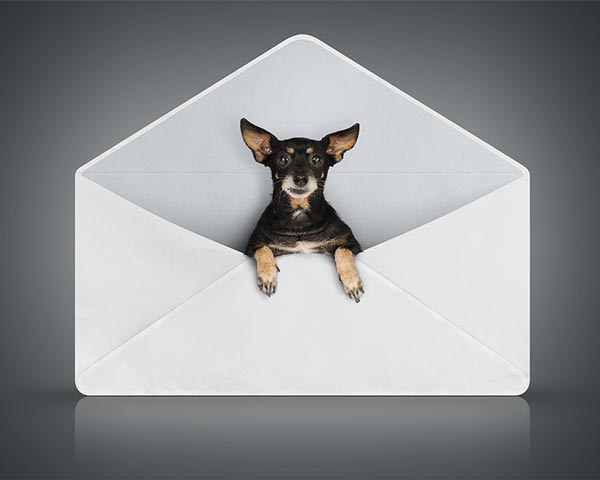 5- Advertise on Social Media
Use eye-catching graphics for social media posts and paid ads. Have a strong call to action that invites people to buy your gift cards for themselves or friends.
One audience to consider is the new puppy parents. Many "pandemic puppies" belong to first-time dog owners. Why not create a campaign that focuses on them via social media and offer gift cards for a holiday "freshen up" or an "after the holiday's spa day."
As always, you want to consider your specific business. If you can't take on new customers in December but you know you'll have a lull in January, then make the offer good for January, yet the incentive to buy is now.
6- Put a Time Limit on It
Offer a special "Cyber Monday" or "Small Business Saturday" (or another day of your choosing) deal. Whether it's a discount or an upsell to another service, there's nothing like a limited time deal to encourage that sense of urgency.

Imagine a "$5 off today only on our top grooming package. Or off a package of six grooms…or, you get the idea.
7- Offer Tiered Promotions
This is another version of bundled services, but you offer a small, medium, and large version in the tiered version.
So you could offer a basic grooming package, a more deluxe version, and the over-the-top package. You sometimes see this as a "best deal" promotion.
For example, if you offer a basic wash and groom package as your basic option, then you can offer a deluxe package as your top tier, and maybe you position it as the "best value."
Every business has different variables, but which of your services do you see as the "best value?" Then, highlight it.
8- Give Them Away
Sound crazy? Let me explain. Have you ever seen an ad offering a gift card worth $20 or $50 if you spent a certain amount? That's the idea here. Decide what makes sense for your business, and then encourages people to spend a little more to get that gift card.
For example, if you offer a $20 gift card for everyone who spends $75, then if they're at $68, they'll probably spend a little extra to get the discount.
9-Partner with a Like-Minded Business
Whether it's dog walkers, an independent pet shop, a veterinarian, or even an independent bookstore, who are the other retail and service businesses where you have crossover customers?
Jot down the names of the businesses and highlight the owners you already know. Then, reach out and offer a cross-promotion. Whether you provide a special gift at one another's businesses or simply cross-promote on one another's email lists, you can make it easy for their customers to become yours and vice-versa.
10- Offer Them Everywhere
Once you've decided on your theme (or themes), then it's time to get to work on your marketing plan. You'll need great images for your email newsletter and your social media posts, of course. However, you can also offer them with your invoices (include a photo and reminder they're available) and train your staff to offer them to your customers when they pick up their dogs.
With so many "pandemic puppies," there are many new dog owners, and gift cards for pet grooming make a terrific gift.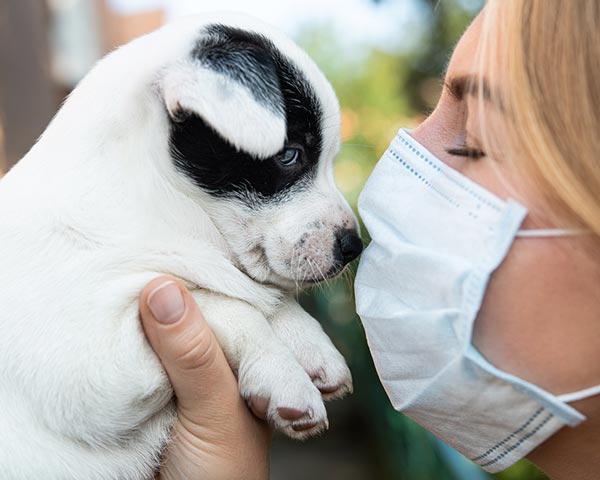 How to Set Up Gift Card Sales
By now, you might be wondering the easiest way to set up gift card sales for your small business. Daysmart Pet customers now are able to integrate e-gift card sales within the software. If you want to go the traditional route of selling a physical gift card you can order them here. Choose from a pre-designed card or a custom design to make your gift cards "pop."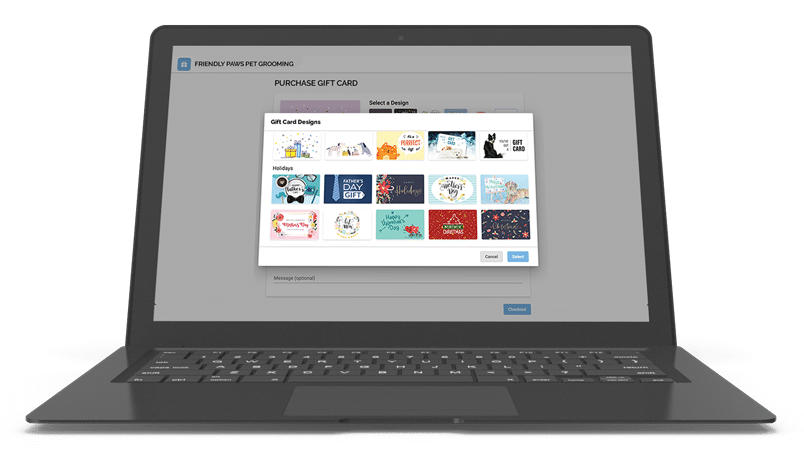 Hopefully, by now, you see the value of gift cards for your small business.
Offering gift cards for future pet grooming services is a smart move because not only do you allow your customers to shop with you now, but gift cards can be an excellent way to attract new customers too.
Daysmart Pet helps dog groomers run their businesses smarter. Sign up today for a free 14-day trial.