Daysmart Pet Employees: Adopt a Shelter Pet Day Stories
Shelter Dog Daysmart Pet Employee Stories
In celebration of National Adopt a Shelter Pet Day this April 30th, we asked some of our Daysmart Pet employees about their pet adoption experience.
As you might expect, their expectations varied, their experiences differed, but they all agreed that adopting a shelter dog was one of their best decisions. The situations that led each person to consider adoption were as unique as the dogs adopted.
Annie, one of our Customer Success team leaders, shared her adoption story:
"We had been eyeing this blue heeler puppie on PetFinder for a couple of days, called about her, and was told she would be at an adoption event and that we should come apply to adopt her. We showed up at the event… and she wasn't there! The foster never brought her, and the event staff said rumor had it the foster family was going to keep her. Since we were already there, we took a look around, and all the dogs were going bonkers, except this little blue pittie who was laying in his crate; calm, quiet, and with the best "puppy eyes" we'd ever seen a dog muster.
We took him to the "get acquainted area" and he immediately started sitting and laying on command. We asked for details on him and were told that he arrived at the shelter just a few hours before us. He was found wandering the street and was brought in directly to the event. We were the only ones to apply to adopt him that day, so he was ours! However, he had stage 2 heartworm and was 20 pound underweight, so he couldn't be medically cleared for adoption.
We had to do a "foster to adopt" program, where we housed him and brought him treatments, and the rescue center paid the vet bills. It took about 3 months of treatment to rid him of the heartworm, but he was finally medically cleared for adoption! We named him Chance, because he really got a second chance at life with our adoption."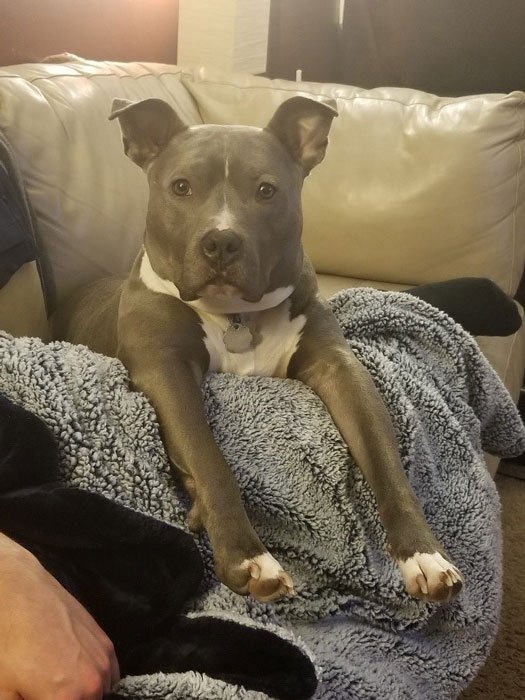 In contrast to Annie's story of serendipity, determination and second chances, one of our UX leaders, Tonya, took a more deliberate approach and found the process "very formal". Like any good Product Manager, she lays out the steps involved in bringing home her shelter dog, Ranger:
Call rescue to confirm he was still available (PetFinder isn't always current)
I had to submit an application
My vet had to vouch for me
I had to meet the dog
I had to bring my dog with me for a second visit
I had to pay for vaccinations, neutering, and chip
Pay the $300 adoption fee
It took over a month to bring him home.
Tonya went to say that she was surprised at how scared he was: I assumed he would get along with Toby, the Rottweiler, which he did. Toby was a sweetheart, kind of a big goof, and I think Ranger just followed his lead. That being said, to this day Ranger still displays a few behavioral issues (like peeing inside). But I love him!"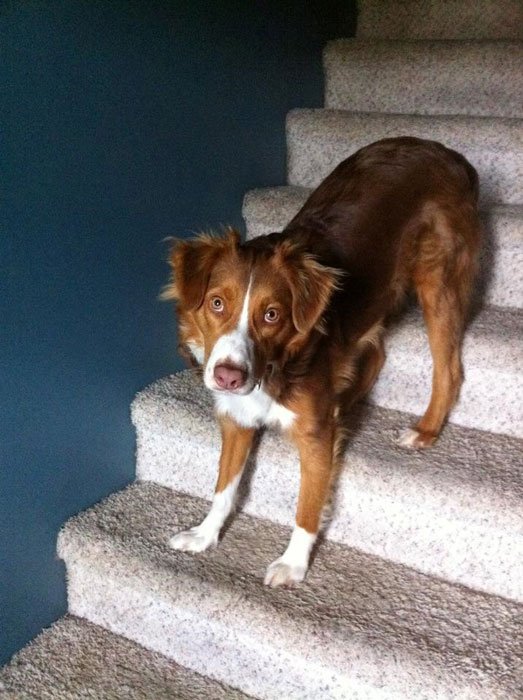 Chad, a Product Manager at Daysmart Pet, shares his story of pet adoption:
"After our wedding, my wife and I knew that we wanted a dog to be a part of our family and we wanted a dog before having kids so that our kids could grow up with a dog. We visited a nearby shelter, where they had just received 3 male puppies that were found out in a field in Arkansas.
Two of them had been already adopted, and they were named Hank, Hercules and Harper. We were able to play with Harper in a pen to see how he would interact with us, and we just fell in love. He was goofy and had such a wonderful personality that we had to bring him home with us and make him part of our family. We took Harper home and he has been a part of our family ever since."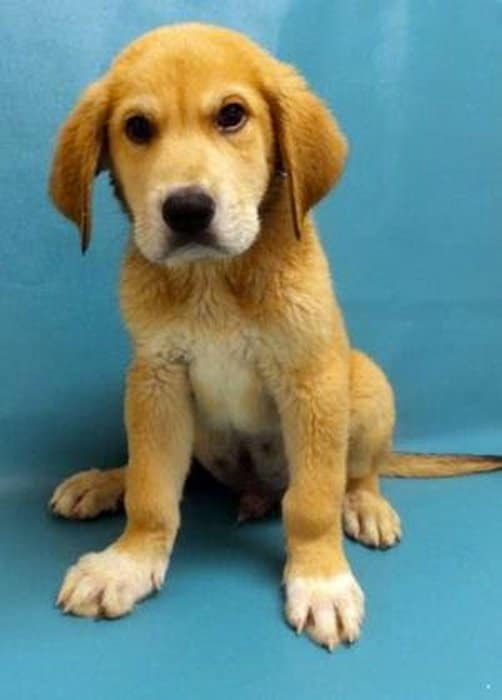 Rod is Financial Analyst here at Daysmart Pet and says he "always had dogs since I was a child. When I moved to Vegas during the housing crisis, the shelters were packed to capacity with lots of dogs, and knew it would be the best option for me.
It was fairly easy – I looked online and saw lots of cute dogs and went into the shelter to check them out in person. All the dogs I originally looked at had been adopted already, but I found Monte in a cage by himself with an orange sign meaning he wasn't ready to be adopted yet. It turns out he hadn't yet had his picture taken for the website, which is what they were scheduled to do that same day. After about a 10-15 minute supervised visit with Monte, I was able to fill out the paperwork and took him home an hour later after I arrived at the shelter. This was the first dog I had ever adopted from a shelter, and it was amazing to have a dog that was already house trained. It was by far one of the best decisions I've ever made."
If you're considering adopting a shelter dog – thank you. If this is your first pet, there are lots of considerations you should keep in mind – this is not a decision to be made lightly. Do your research, not all breeds will fit your lifestyle.
For more information on things to consider before you adopt and what to expect should you decide to adopt, please check to consult with our friends at the ASPCA. We also hope you'll consider donating to a shelter this week in honor of the work they do. You can find one on the Daysmart Pet Software Facebook page by clicking here.