How to Run a Successful Kennel Facility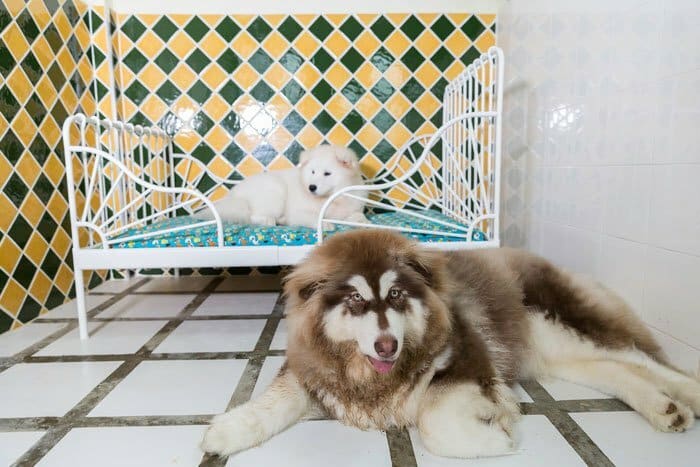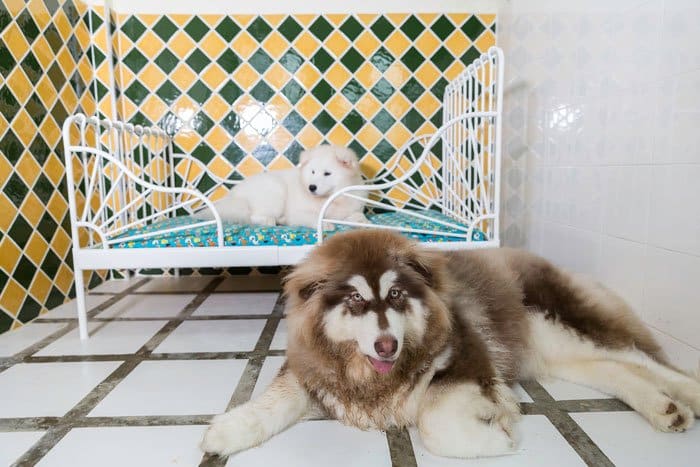 Dog are an important member of the family. So, if people need to board there dogs, they're going to be choosy. As they should.
There are about 9,000 boarding kennels for dogs in North America. Chances are there are at least 2 or 3 choices for customers to consider in your area.
Each kennel is as different as the next. From the play yard experience to the extra services that you offer but the most important thing is a positive experience for your customers and their dogs.
Here are some things to consider for running a successful kennel facility:
The Atmosphere
You should invite your customers to tour your kennel if they are considering. Showing your customer around should make them feel more at ease.
Set up an appointment. When they arrive, show them the layout, play areas, and living/sleeping quarters and make sure they walk away with a feeling that their dog would be safe and happy staying in your boarding facility.
Running a Successful Kennel Layout
The floor plan should have at least three specific areas. A pickup and drop off area, social and play areas, and quiet sleeping areas. There should be gates between each area to keep dogs where they belong.
Make sure you have efficient security and monitoring capabilities. You'll want all your staff to be aware of everything happening in the facility at all times.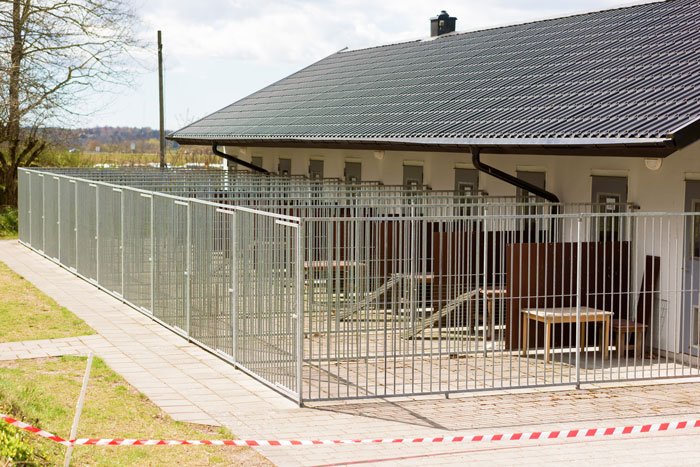 Social Space
Your staff should watch spaces where dogs interact with one another. They should have training in dog behavior and know what to do if a fight breaks out.
Every dog should have access to play space. Very social dogs can mingle together and play. More reserved or skittish dogs need their own patch of grass.
Ensure your staff know how to decide where clients dogs fit best. Get as much details from the client as possible about their dog and discuss where their dog will be happiest.
Quiet Space
Make sure your kennel offers a quiet place for dogs to sleep, eat and relax. This space should be plenty big enough to fit a crate or individual kennel in. All dogs should have their own spot to sleep.
It should be a comfortable temperature, clean, and well lit. Make sure these quiet spaces present good hygiene and clean equipment.
Allow clients to bring their own dog's blanket, bedding, bowls and any comfort items to make them feel more at home.
Hygiene and Safety
Dog kennel spaces should all be clean and orderly. Walking spaces should be clear of debris and clutter. You don't want any dogs to get hurt on stray tools or equipment.
Play areas should be in good repair and fenced in for safety. Check for broken toys or equipment in the play yard.
A mixture of grass and dirt makes for a paw-friendly play zone. Too much concrete can cause paw pads to bruise or scrape.
Bad odors are a sign of poor hygiene practices. Poor hygiene can lead to sickness in pets. Make sure your kennel abides by kennel cleaning practices.
Your Staff
Make sure your staff are creating a good first impression. Make sure they are always acting friendly and smiling. A happy environment for people should mean the same for dogs.
Your staff should have been trained in dealing with dogs. Make sure anyone you hire has the correct certifications and credentials.
Make sure your boarding facility has enough staff for the number of dogs in the building too!
Offer Extra Services
Running a successful kennel will require offering extra services for a fee. Here are some things that you could offer to make every dog's experience even better:
Doggie Daycare
Doggie daycare is like child care, but for dogs! It's great for those pups that need a place to play while mom and dad are at work.
Doggie daycare can be a great option for unsure dog parents, as they can use your daycare as a trial run before they leave there dog overnight. If you're managing a doggie daycare and looking to optimize your businesses take a look at our free trial and see how Daysmart Pet Software can help you business succeed.
Obedience Training
Have you ever considered offering training for dogs whilst they stay at your kennel? This can be a great way to make a bigger profit as clients will pay for training whilst their dogs stay at your facility.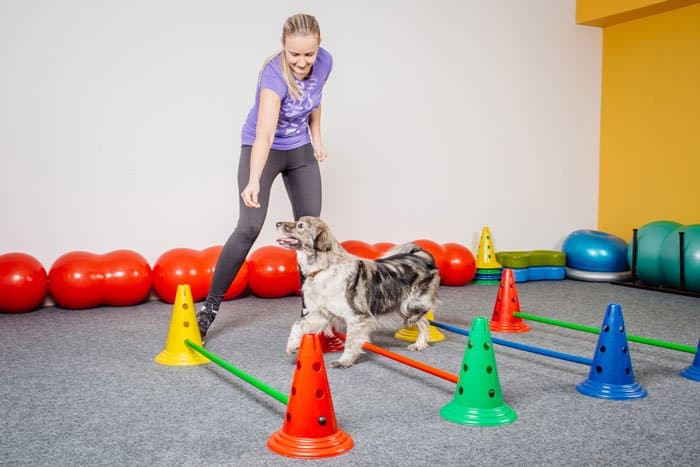 Socialization Training
You could also offer socialization training. This can be very beneficial for dogs that live only with people and do not socialize with dogs very often and an be a great incentive for clients to bring their dogs to your kennel instead of a competitors.
Grooming
Does your kennel facility offer grooming as an added service? Owners love to pick their dogs up clean and groomed! Your boarding kennel should offer a grooming service to make extra money and encourage clients to choose you as their boarding facility.
Food and Medication
Running a successful kennel could include providing high-quality food for the dogs staying with you. You can also offer to give medication for the dogs that require it.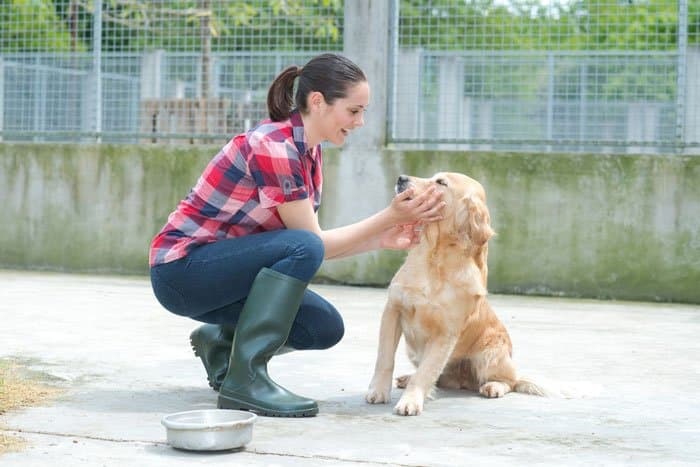 Reviews and Reputation
To run a successful kennel, you will need to have a great reputation around town. Make sure you have a strong social media and web presence.
Try persuading your staff to review you on Facebook or Yelp. Ensure if people google search for kennels in your area you appear on page 1.
Running a Successful Kennel
Not all kennels offer the same services, practices or staffing. It's up to you to get ahead of your competition. Take some time to visit successful kennels to see how they run their business.
Are you a pet professional looking for the right software to organize your business? We can help! Contact us, here.