It's Tax Time – Automate Financial Management With QuickBooks Connect!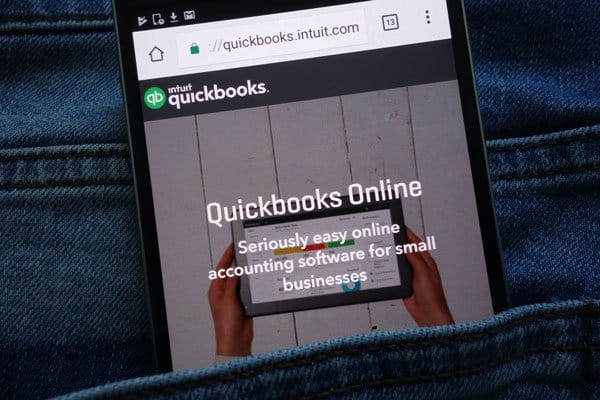 Owning a small business offers many upsides – such as freedom from having a boss and the ability to set your own schedule. Yet there are also downsides, one of which is dealing with complex financials, which makes tax season a stressful time for anyone that's unprepared.
Ensuring that you have all the required documents organized before the submission deadline is a major challenge. With tax season fast approaching, now may be an ideal time to assess your business' "tax readiness" and verify you have no potential tax reporting issues.
The two best ways to prevent any tax reporting issues from occurring: using a powerful pet grooming software system to track all of your payment data, and integrating that data into robust accounting software, like QuickBooks.
DaySmart Pet & QuickBooks Connect Integration
Based on popular demand, DaySmart Pet's latest integration includes QuickBooks Online! To use this integration, you must have a DaySmart Pet cloud subscription and a QuickBooks Connect plan. Don't already have a QuickBooks Connect plan? Click this exclusive link to claim 50% off your first 2 months!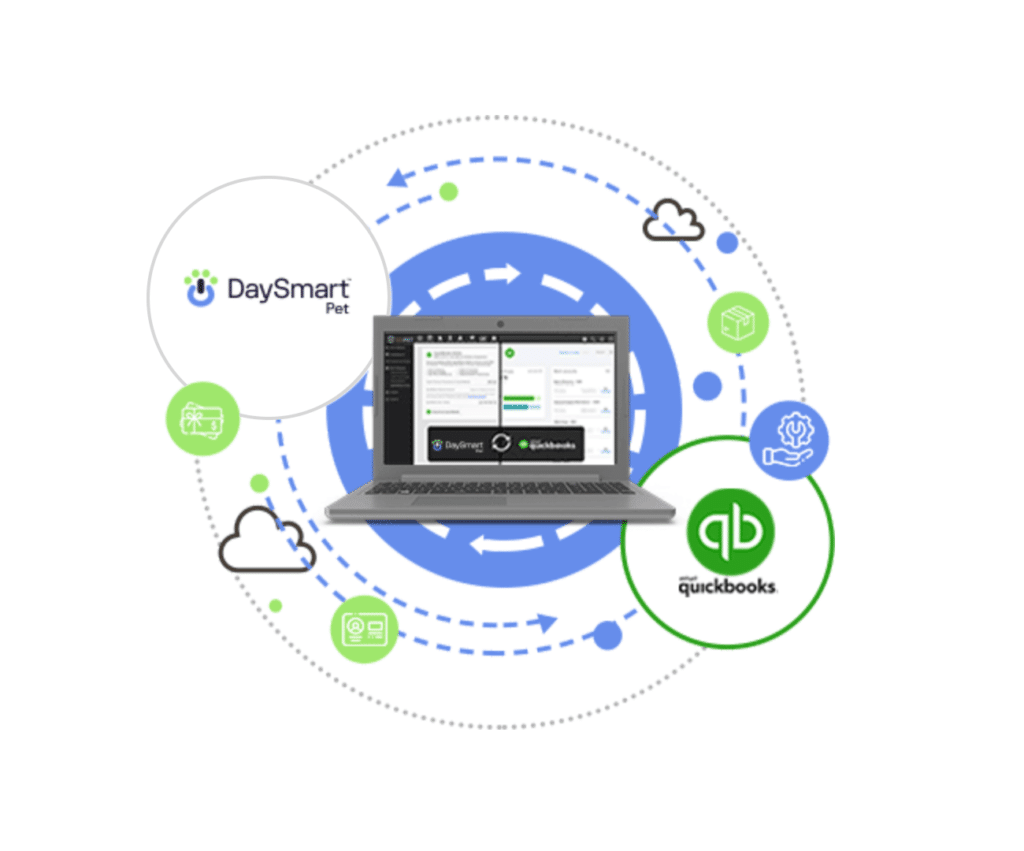 The DaySmart Pet to QuickBooks Connect integration seamlessly and automatically syncs:
Service Transactions

Gift Cards

Packages & Memberships

Sales Taxes

Employee Tips

Product Transactions

Returns & Discounts

Loyalty Rewards
You can export up to 90 days worth of data into QuickBooks and the system will automatically keep QuickBooks up to date in the background throughout the day.
Simply Start Syncing
To connect your DaySmart Pet Software with QuickBooks Connect, follow these easy steps:
Go to

online.daysmartpet.com

and login with your existing username and password

Then go to 'More' – 'Options' – 'More Features' – 'QuickBooks Online'.
3. From here, you can connect your existing QuickBooks account to DaySmart Pet by clicking the 'Sync' button and logging in with your existing QuickBooks Connect username and password.
4. After a quick connection process, your accounts will be linked and closed tickets will be pushed to your QuickBooks account. From this screen, you can also import previous transactions to QuickBooks, select your QuickBooks payment account and view the QuickBooks sync log (sync history).

Save Time and Eliminate Errors
Save countless hours, and eliminate any headaches this tax season, by integrating DaySmart Pet with QuickBooks Connect. Reconciling your books becomes a snap when all of your transactions are being synced in real-time, making tax day just another day and making your accountant really happy! Call us today at (800) 527-7600 to learn more!