Pet Grooming Tips: How To Have Success in 2018

Every single dog your salon grooms may have multiple issues that need to be taken care of. Were it your dog, you would likely address things like ear infections or ear mites. Considering that owning a dog helps you live longer, you should always do your best to help your pet live longer, too.
When it comes to the ultimate success of a grooming salon, there are many opportunities to up-sell and add-on services. Consider gift cards, a great POS system, and pet/client management software for your site. You'll need to keep in touch with your clients in an easy way to remind them that their pet needs an annual check-up or grooming services.
We've done the research and have compiled a list of a few essential pet grooming tips for the success of your salon and unleashing the maximum potential for your pet grooming business in 2018.
Software Reminders
Your clients need reminders of when their pets need vaccinations. It is time to have the software installed on your online business site that includes a customizable vaccination system.
This will send out automatic alerts at the scheduled time. That way, clients can receive the e-mail, simply click the button embedded and schedule the appointment for a check-up or vaccinations.
This is an automatic tracking system that will make a huge difference in your business. While pets are family members and very important to people, their regular shots or health check-ups often go overlooked. This system will make it easy for you to remind your clients that your pet is due for a trip to the grooming station or the vet.
Loyalty Programs
One of the best business pet grooming tips is how to keep your clients coming back. You can show your clients how much care by having a loyalty program incorporated into your business.
You can install a system that tracks the activity of your client. With each visit and transaction, you can define the points and awards they receive. The system will also let a client know when they are eligible for a discount, award, or free pet grooming tips and services.
Your clients will be more inclined to drop in and make sure their points and visits are documented. Everyone likes a free service, award, or discount once in a while. This will make your clients (and their pets) feel like you value them.
Gift Cards or Certificates
Gift cards and certificates will not only boost revenue through additional sales, it will also bring in new clients. Usually, a person buys a gift card or certificate for a friend. Having gift cards available for purchase is one of the most effective tips to boost your business.
As people utilize their gift cards, you will make new relationships and bring in new clientele. You can either print out certificates through cool templates or use a certificate that is customized for you with software tools. Consider using promotional materials around your salon or clinic that will help sell them.
Themed Packages
Everyone loves a theme. Depending on the time of year and the holiday, you can create themed packages. Seasonal pet grooming tips and creative grooming packages are enticing to pet owners.
You can create a sports-themed package around the super bowl, or a Christmas themed package around the holidays. Create a package around New Years that screams "a fresh clean start for your pet". Include nail polishes or bandannas.
The themed packages can have a self-made booklet with pet grooming tips for the season at hand. These packages can be great sellers, especially if you put a picture on your counter of a pet decked out in the themed package materials.
Block Party
It's time to get your customers involved in your business. There is no better way to boost sales and grow your audience than by creating a community of pet lovers. Pet owners love being involved in a community.
You can host a block party that your clients can bring their four-legged furry family members to. You could have doggy games, prizes, and contests at the party. You could also have a raffle at your pet block party, with the winner receiving free pet grooming tips or a free service from your salon.
This is a great way to advertise the services you offer. You can also sell your gift cards and certificates at your block party. Consider setting up a "paint your pet's nails" tent along with other pet-oriented activities.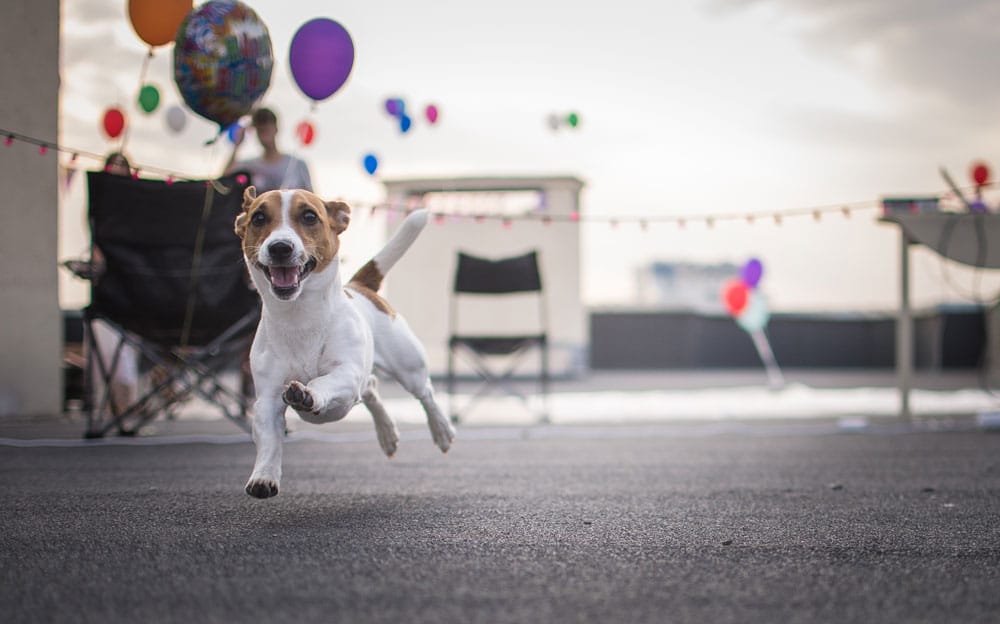 Use Social Media to Share Pet Grooming Tips
The best way to feature your services is through social media. In 2018, just about everyone has some sort of social media platform they utilize. To increase your sales and gain new clients, you need to go where your target people are.
You can offer discounts on social media that will bring in customers. You could also offer how-to guides on your page or free pet grooming tips. Have your salon or clinic photographed beautifully and put the photos on all of your social media platforms.
Try using gifs for Facebook, and witty phrases for Twitter. Use well-crafted and quick video snippets for SnapChat, and great photography for Instagram. Social media is a great free way to advertise for your company!
You can even create an online calling card that will link directly to your appointment page by using social media in all its forms of glory. Your page will show up randomly in explore searches and your salon or clinic will be in the face of more people than you thought possible. Remeber to keep your message consistent throughout the platforms.
Consistency is Key
Being a consistent service provider will convert one-time customers into lifelong, loyal customers. Being consistent in the quality of the services you provide and the manner in which you deal with clients can make all the difference for your business.
Proper pet and client management can help grow your business. By following these pet grooming tips and getting an online system that can communicate for you, you'll boost revenue and bring in more clients.
For more solutions for your pet grooming business online, contact us today for a free trial!