A Step by Step Guide on How to Open Your Own Mobile Cat Grooming Van Services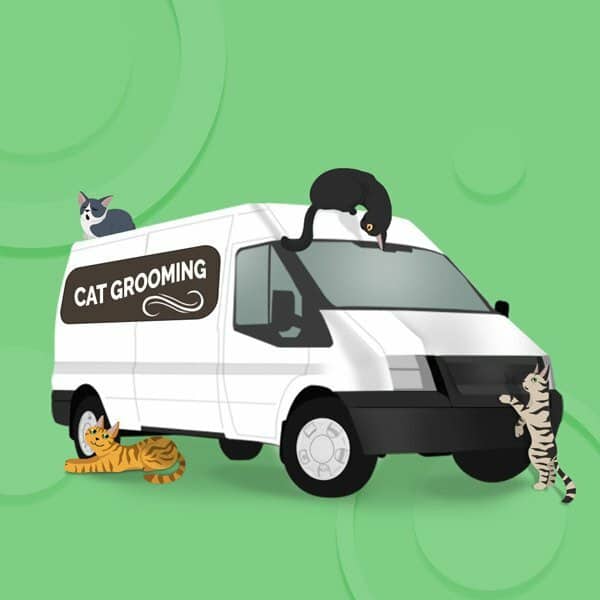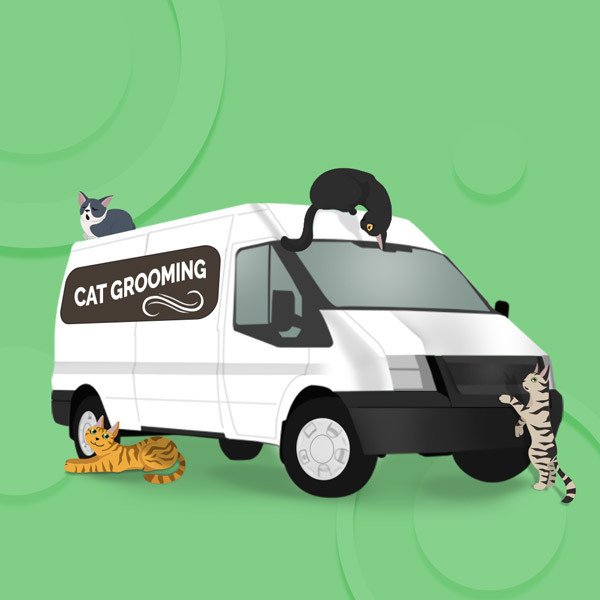 A Step by Step Guide on How to Open Your Own Mobile Cat Grooming Van Services
Are you an entrepreneur? Have you ever wondered what it would be like to start your own mobile cat grooming business?
Believe it or not, cat grooming mobile vehicles are taking off among pet owners. Cat owners take superb care of their fur babies. This means they'll want them washed, clipped, and tidy every month.
Mobile grooming means that pet owners won't need to leave their homes for their pets to get personalized attention. It also means pets won't get exposed to other animals, and they won't have to worry about the dangers of cage drying.
If you're serious about creating a profitable enterprise, there are a few necessary steps to take. Here's how to open a mobile cat grooming business.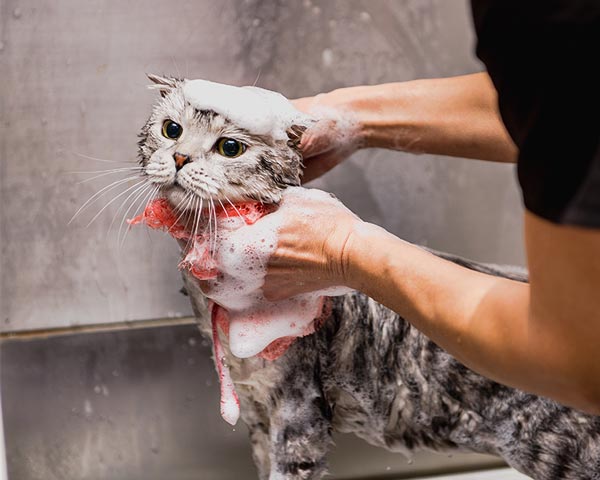 1. Get Some Experience With Cat Grooming
It's a good idea to work with an experienced pet groomer for a little while before venturing out on your own. You may have a knack for grooming and animals, but nothing beats some hands-on experience with pets and their parents.
Pet groomers are responsible for shampooing, trimming, and clipping nails. You'll also need to learn how to keep animals calm.
It's also important for cat groomers to learn to keep their areas clean. In a mobile situation, this is especially important because you'll have less space.
Working under a guide will also help you to determine whether or not pet grooming is the right line of work for you. You may find it very rewarding, or you may wish to venture in a different direction!
2. Get Licensed
Some states require a license before you begin pet grooming, and in others, it's just a good idea. Even if it isn't required, however, a license can help give your customers the assurance they need that their pet is in the hands of a real professional.
Certification to become a pet groomer in your state will involve several assessments that are practical in nature. You'll need to demonstrate that you're capable of working with animals of different temperaments.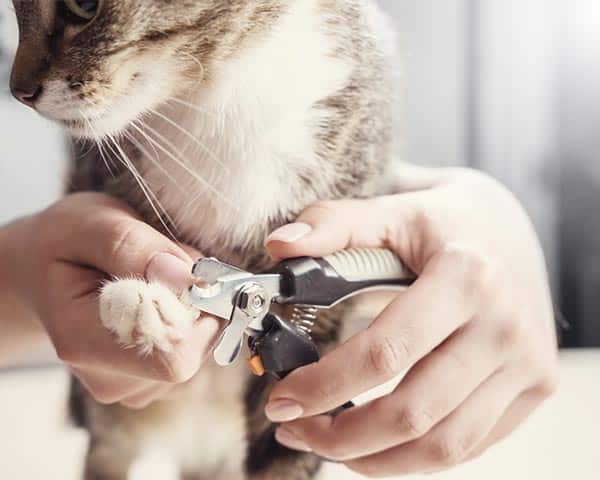 3. Get Insured
You should get insurance to protect yourself and your business in case of an accident. One of the insurances you'll require is animal bailee, which covers your business in case an animal is injured while in your custody.
Another good idea for pet groomers is to obtain general liability insurance, which will cover any claims that are made against your business during the course of normal operations.
Prospective customers may ask for your insurance information, and it can give them some assurance of your professionalism. It can also give you peace of mind knowing that you won't lose your business if an accident takes place.
4. Get a Van
The cost of renting or purchasing a van for mobile grooming will be one of your biggest expenses. If you're really on a budget, a hitch-on trailer is an inexpensive way to get going.
Price out used vans in your area and try to get a deal before you build your business up. You can always upgrade once you've gotten established. Remember that you'll also need to think about ongoing costs, including fuel and regular vehicle maintenance.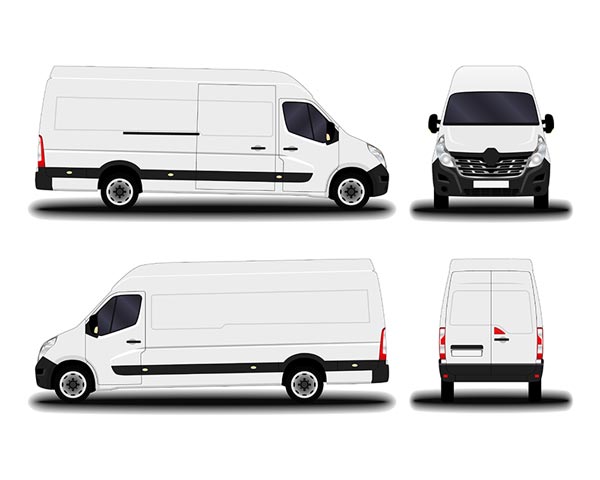 5. Start Building your Supply Inventory
Remember that your start-up costs will also include the basic supplies you'll need to keep your operation running smoothly. These could include a water tank, waste containers, lighting, and power adapters.
Ongoing costs could include grooming equipment, which will need to get replaced occasionally. Most importantly, you'll need dryers and a grooming table. You'll also need to think about supplies like brushes, shampoos, clippers, and shears.
Make sure your monthly budget reflects your need to have these items available and to purchase new ones when needed.
Personalized pet grooming software is also a great way to upgrade your business from a startup outfit to a bustling professional enterprise. It can help you keep track of your appointments, process credit cards, and even keep your finances up to date!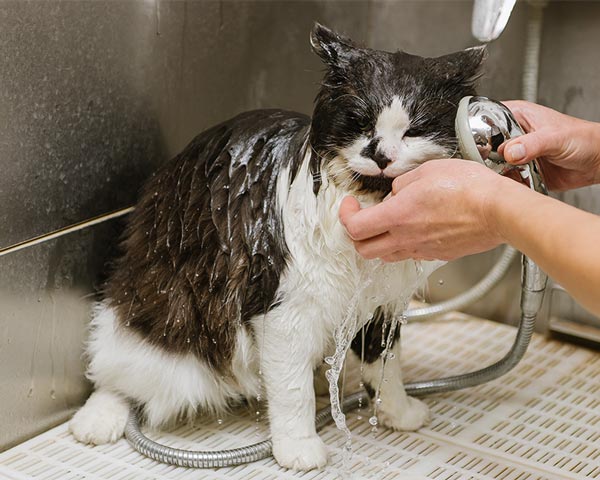 6. Getting the Word Out
The wonderful thing about a pet grooming business is that, once your customers begin to like you, they'll continue giving you repeat business whenever their cat needs grooming. The tricky part is getting your first few loyal customers who can spread the word about your business on their own.
You can jump on social media and offer discounts like buy-one-get-one-free grooming services to new customers. Advertise in local papers or coffee shops where pet owners like to hang out.
Be sure to build a solid customer base as cat grooming clients are very consistent with their scheduling. Calendars are easy to build but a system that helps you manage clients is critical for growing your business. It is important to have your clients provide you with their email, phone and home address. Should you encounter slow moments in you schedule, increase bookings by sending out email or text campaigns reminding your customers of any deals you have going on. Sometimes a customer just needs a slight nudge to remember its time to get their furry friend taken care of by their favorite groomer!
And don't forget about the power of personality! Talk to lots of folks as you get out and about, at your child's games, at your day job, or in your social communities. Make sure everyone knows about your services and how you're going to make their lives easier.
Offer current customers a reward, such as a free grooming service, for referring new ones. Before you know it, you'll have the best-known grooming van in town!
7. The Benefits of Your Own Cat Grooming Mobile Business
Having your own pet-grooming business allows you the freedom and flexibility of growing your services as a side business that can eventually become a full-time enterprise. It can also get used in tandem with other pet services, such as dog-walking or pet sitting.
If you love animals and want to build your own enterprise, a pet grooming business is worth investing in. Remember that many pet owners have multiple furry friends, so a loyal customer could bring you lots of repeat business and extra income streams!
Get Moving!
A cat grooming mobile business can be a great way to make new friends and earn big profits. With a little smart investing and creativity, you could be on your way to becoming a happy professional with expertise in dog and cat grooming!
Get your business started now. For more information on pet grooming software, contact us today.