Our Favorite Grooming Smocks That Deliver Professionalism With Flare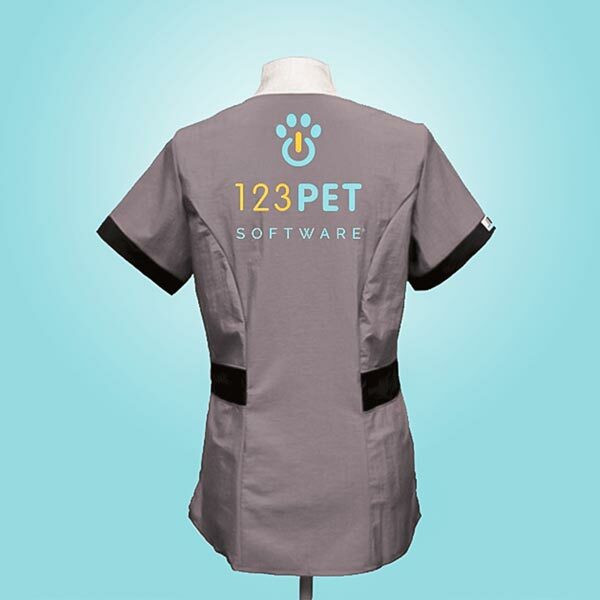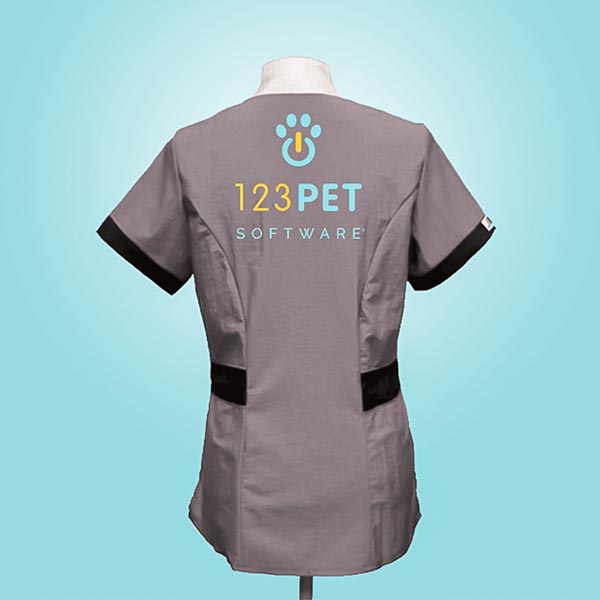 Our Favorite Grooming Smocks That Deliver Professionalism With Flare
Looking good may not be the first thing that comes to mind when one thinks about professional dog groomers, but maybe it should be.
Looking your best at work is important! Whether you're a professional dog groomer or working the competitive dog grooming circuit. Looking good can help you feel good and keep you safe.
Not only that, but taking care to choose functional and fashionable dog grooming smocks shows your clients you value professionalism, you can take good care of their canine, and can set you apart from your competitors.
Excellent groomers know the value of a good smock can't be overstated.
Grooming smocks are an investment that, if done right, can last you years. Needless to say, it's a really important choice and we are here to help!
In this article we'll give you the rundown on things to consider when shopping grooming smocks, and share some of our favorites.
What to Look for in Grooming Smocks
Grooming spas are wet environments. Wet and hairy all day long. Without the right gear, grooming can start to take a toll on your body.
Your skin may prune and chafe, little hairs may weasel their way into your clothing, from your clothing to your washing machine and other clothes; in short, dog grooming can quickly become a nightmare.
Here are a few things to keep in mind when shopping grooming smocks and apparel.
Comfortability
Many people don't understand how hard groomers work, or just how physical the job is. A good grooming smock needs to be able to keep up and keep you comfortable through the highs and the lows of your day.
Cotton scrubs may fit the bill on comfort but they aren't recommended since they aren't fast drying. You want something that's waterproof or water-resistant. The best smocks we've found are made of nylon or a nylon blend.
Quick drying and lightweight, you won't even remember you're wearing a smock!
Durability
Grooming dogs is much different than grooming humans. Therefore, your grooming smock needs to be built to last, and built specifically for grooming dogs.
Many companies sell both types of smocks, make sure you select one that is for dog grooming.
Quality
While this may be obvious it's worth mentioning. Quality is important and can often factor into comfortability and durability in pet grooming smocks.
Your furry clients will inevitably try to destroy whatever you're wearing, pockets may get snagged, soaps and cleaning products will splash. Your smock has to withstand the chaos that can erupt.
Double stitching is typically better than single stitch. Strong and thick materials can be your friend, and of course, pockets in smocks are super useful.
Style
The professional grooming industry has seen a 4.3% increase over the last 5-years. With revenues nearly doubling over the last decade.
That said, professional groomers in sloppy t-shirts and cut-off jeans are a thing of the past. If you want to compete in the growing market you're gonna need style.
This industry growth equates to cuter, more stylish apparel and smocks, created with professional and competitive groomers in mind. Fresh patterns, more flattering cuts, and tons of options for women and men.
While we're at it, consider investing in some adorable doggy styles for your grooming salon and take the customer experience to the next level.

Our Top 6 Picks
It's a great time to be a professional dog groomer. Gone are the days of suffering through in cotton garb that fits like a sheet.
Now there are tons of flattering styles, funky patterns, and custom grooming smocks to choose from.
Here are some of our favorite lines and shops.
Jodi Murphy Grooming Products
Jodi is a regular powerhouse in the world of professional grooming. During her grooming career, she won numerous awards around the world. Now, she focuses on education and designing apparel that actually works for groomers.
We can safely say she knows her stuff.
All of her experience has informed her line of professional grooming gear. Jodi's designs offer flattering fits in fun colors and the perfect fabrics.
We'd say her apparel meets all of the criteria.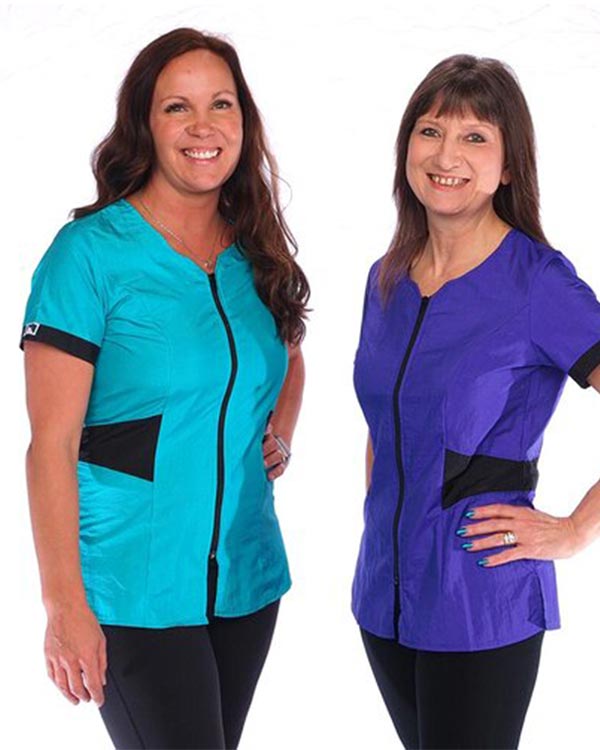 Ryan's Pet Supplies
Ryan's offers almost everything you need as a professional groomer. They have been serving the pet-care community since the 50s, so they have that going for them too.
While they don't make their own, they do carry an assortment of smocks from well-loved industry brands, at affordable prices.
Ladybird Line
Pockets, patterns, and style!? That's right, Ladybird line checks all three of those boxes, and their gear is pretty affordable to boot.
They pride themselves on using high-quality materials that are chemical, and water-resistant, while going that extra mile to make them stylish and functional.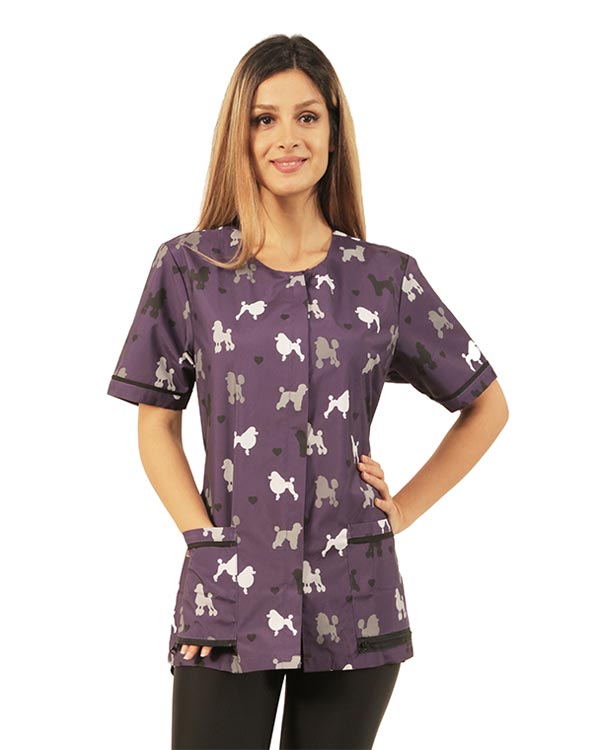 Retro Stylist Wear
These folks pride themselves on making a range of fits for every body type. Not only that, but they use vibrant colors and some throwback fashions which lands them on our list of top picks.
You can also shop for grooming gear and gift shop apparel for your clients.
Multiple wins, we like that.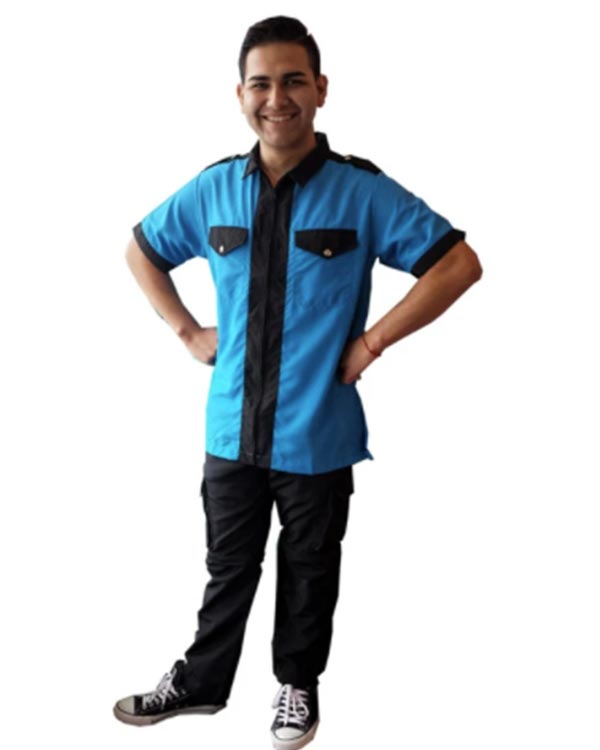 Stylist Wear
This company has been in business for 25-years. All of their garments are either waterproof or water and hair resistant, and are clearly marked.
Everything is nylon or a nylon blend making them durable and fast-drying. Most items are able to be customized and are offered in a range of sizes.
Most of their smocks have pockets, we love pockets.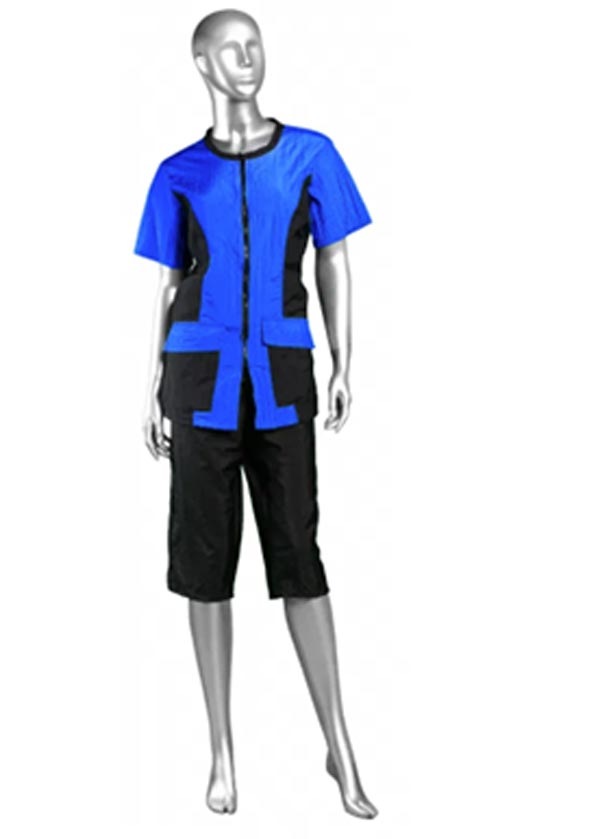 Loyalty Pet Products
Their smocks are available in various colors and from small to 3XL. They use a micro-stretch fabric which is said to help regulate temperature. Keeping you comfortable and cool all day long.
This company stands by their innovative smock by offering a 14-day trial period. If you don't love the smock you can send it back for a full refund.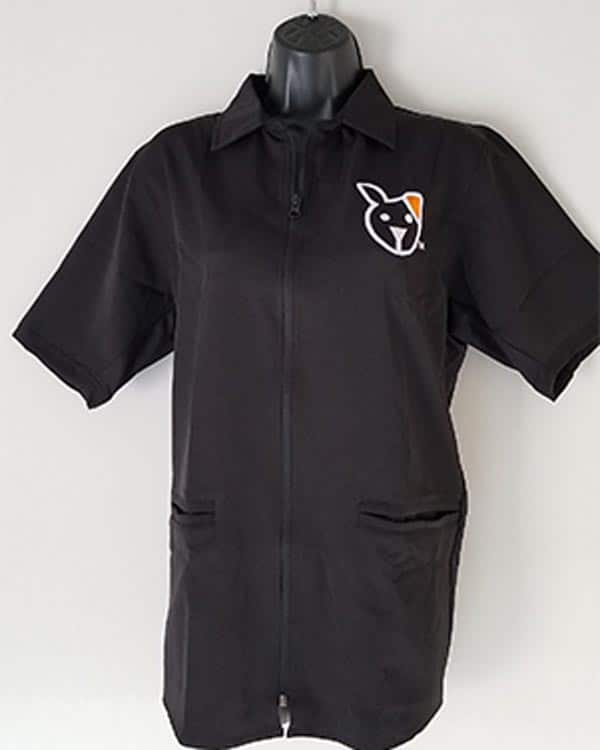 Hungry for More Great Content?
The world of professional grooming is still rapidly growing.
If you want to stay up-to-date with the latest and greatest in all things grooming, sign up for our blog. You'll get first access to content specifically designed to help you crush it in your professional grooming career.