9 Grooming Products for Your Salon Goals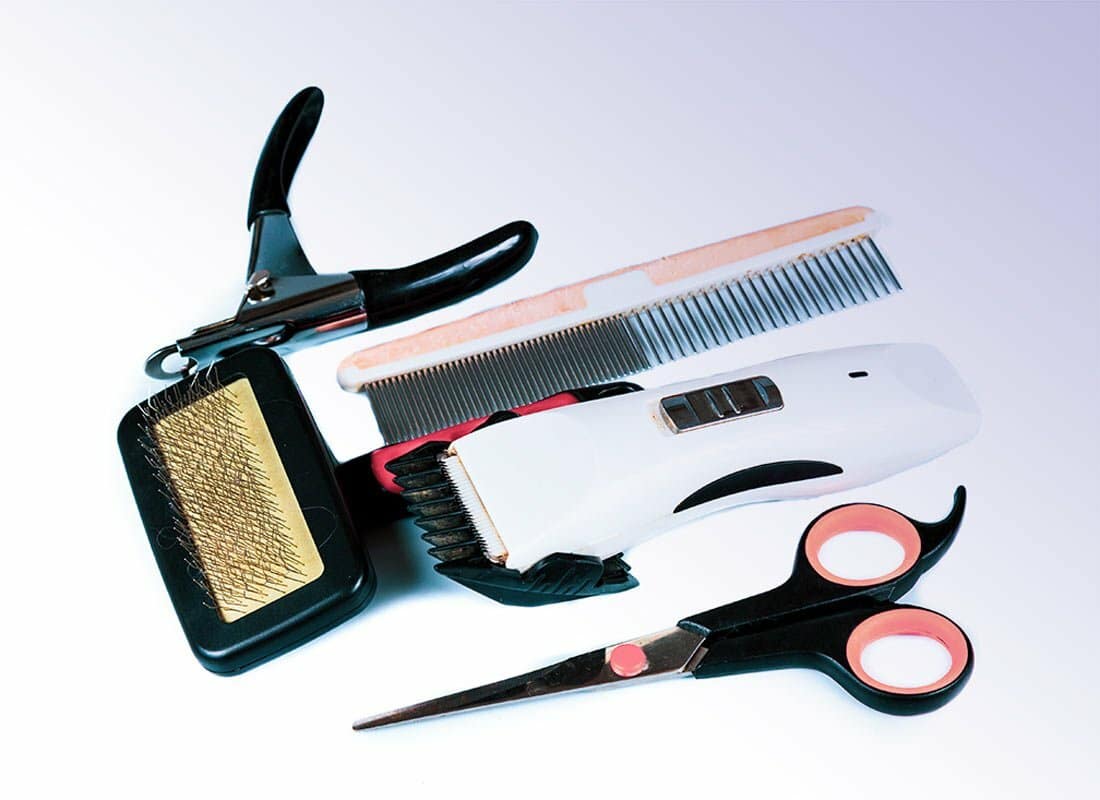 9 Grooming Products for Your Salon Goals
Is your salon prepped to be the best in your area for this coming year? Don't lose clientele because you don't have the best grooming products on the market.
As a pet groomer, you love your company — after all, where else can you give stunning makeovers to man's best friend day in and day out? The question is, do you have the necessary grooming products to bring in more barks (and thus more bucks) in the new year?
We've compiled a guide to the 9 leading grooming products you need to avoid losing clientele and, thus, ultimately reach your salon goals. Let's get started!
1. Bristle Brush
One of the staple grooming products you need for your salon in the new year is a natural bristle brush.
Just like its human counterpart, a dog bristle brush is gentle and soft. These brushes, fabricated from natural materials, offer the benefit of not creating the type of static buildup you get with a nylon brush.
On top of that, they effortlessly distribute oils in a dog's coat and smooth out his fur — particularly if you're working with a breed with long hair. You can find both short and long versions of this type of brush, along with its firm and soft versions.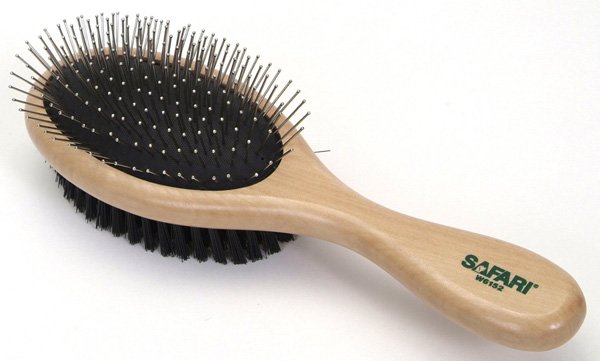 2. Friction Brush
This is another essential tool for any pet groomer. After all, just as tangles in your own hair can cause you major headaches, man's best friend doesn't like them, either.
With a rubber friction brush, you can easily obliterate even the toughest of tangles without worrying about hurting your furry client. Plus, this brush type gets rids of more of that unwanted hair compared with metal brushes.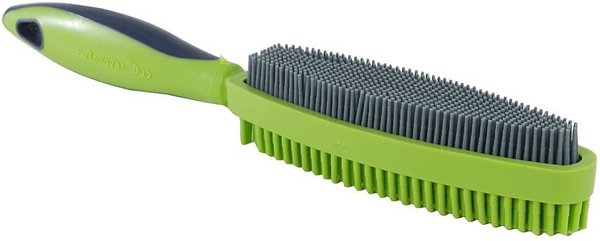 3. De-Shedding Comb
Want your future grooming sessions to be even more of a win-win for your dogs and you each time? Don't start a session without a de-shedding comb.
This short comb features a blade designed to remove fur that is shedding. This is particularly invaluable in the Spring — the season when double-coated dogs blow out their undercoats.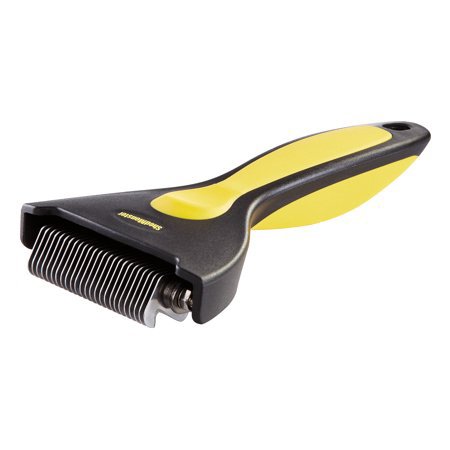 4. Slicker Brush
Want another tool up your sleeve that can set you apart from the competition? A slicker brush will do the trick.
If you're working on dog breeds that have long or medium fur, or on dogs with curly coats, you can't do without a slicker brush. This brush features thin wires that are positioned close to one another. With a slicker brush, you can remove fur that is shedding, and you can also remove mats.
But be careful when you use this brush: You don't want to end up scratching a pooch's skin. Used correctly, these brushes can make breaking up stubborn tangles effortless.
5. Pin Brush
Got a double-coated, wire-haired or long-haired pooch on your hands? Don't get tangled up with ineffective grooming tools. You can't go wrong with a pin brush for working through those menacing tangles, particularly for dogs that have long or medium hair.
See a theme here? Tangles are not your friend, but the right tools — including the pin brush — can help you to combat them effortlessly.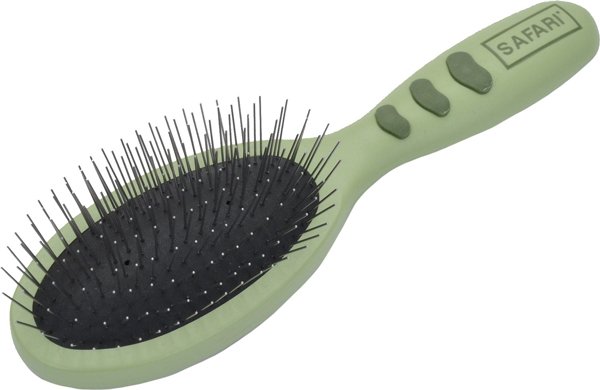 6. Shedding Rake
You need a rake for more than just your yard in the fall. The right shedding rake can do wonders for a furry coat if you need to remove a dog's loose undercoat.
The shedding rake has tines that face downward and are widely spaced. With this tool, you can quickly say goodbye to mats and tangles and say hello to a fresh-looking coat.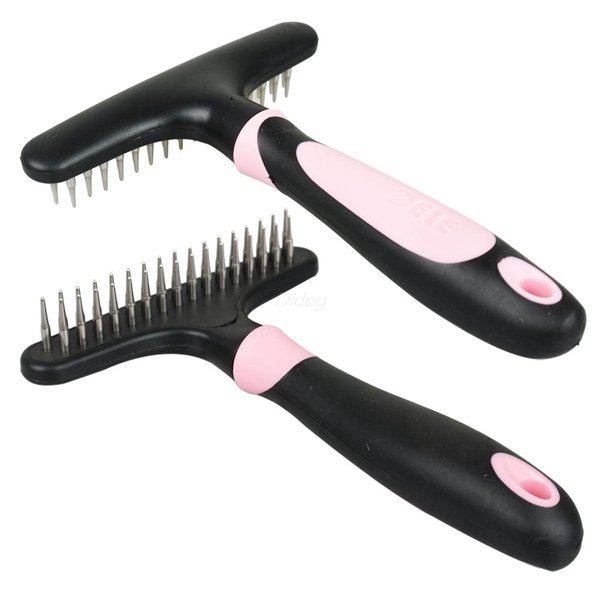 7. Shedding Blade
Interested in giving teeth to your grooming service, particularly when dealing with dogs that shed a lot? Loose fur can seem like one of your worst enemies in the dog salon. Fortunately, a shedding blade can be your best friend, helping you to overcome this annoying fur.
A shedding blade looks like the blade of a hacksaw, featuring special teeth designed to get rid of all of that excess hair — and thus all of that extra unnecessary stress.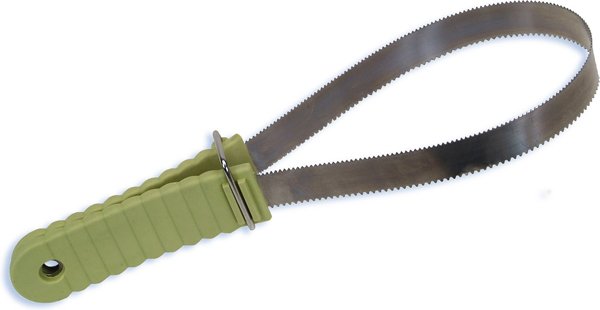 8. Metal Comb
Maybe shedding is not your client's problem. In that case, you need a different device — namely a metal comb. Metal combs are perfect for those single-coat dog breeds that have just a few kinds that need to be worked out. Just comb tiny sections to work those tangles out. It's that easy.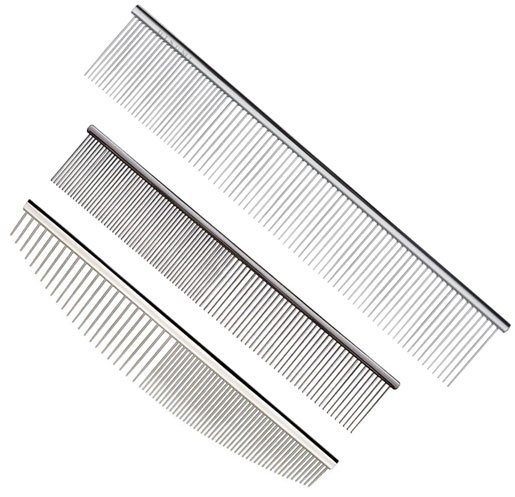 9. Hound Glove
Maybe figuring out dog combs and brushes is leaving you wanting to pull out your own hair. We've got a solution that was designed with a fine-tooth comb just to make your job easier.
It's a rubber hand glove — and the name says it all. All you do with this miracle gadget is slip it on your hand and then rub your furry friend. The glove makes brushing a dog's furry coat and adding some shine to her an easy process.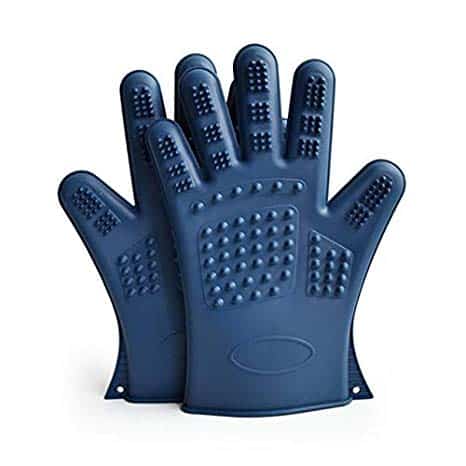 How We Can Help
We offer a top-of-the-line pet grooming software that would make a perfect addition to your arsenal of grooming tools in the new year. The software allows you to conveniently schedule your services, track transactions and communicate with clients automatically.

Contact us to find out more about the right grooming products to help you to take your pet salon to the next level in 2018. Looking for a new pet grooming software to kick off your 2018 goals? Try Daysmart Pet absolutely free!