Maintain Morale During the Holidaze!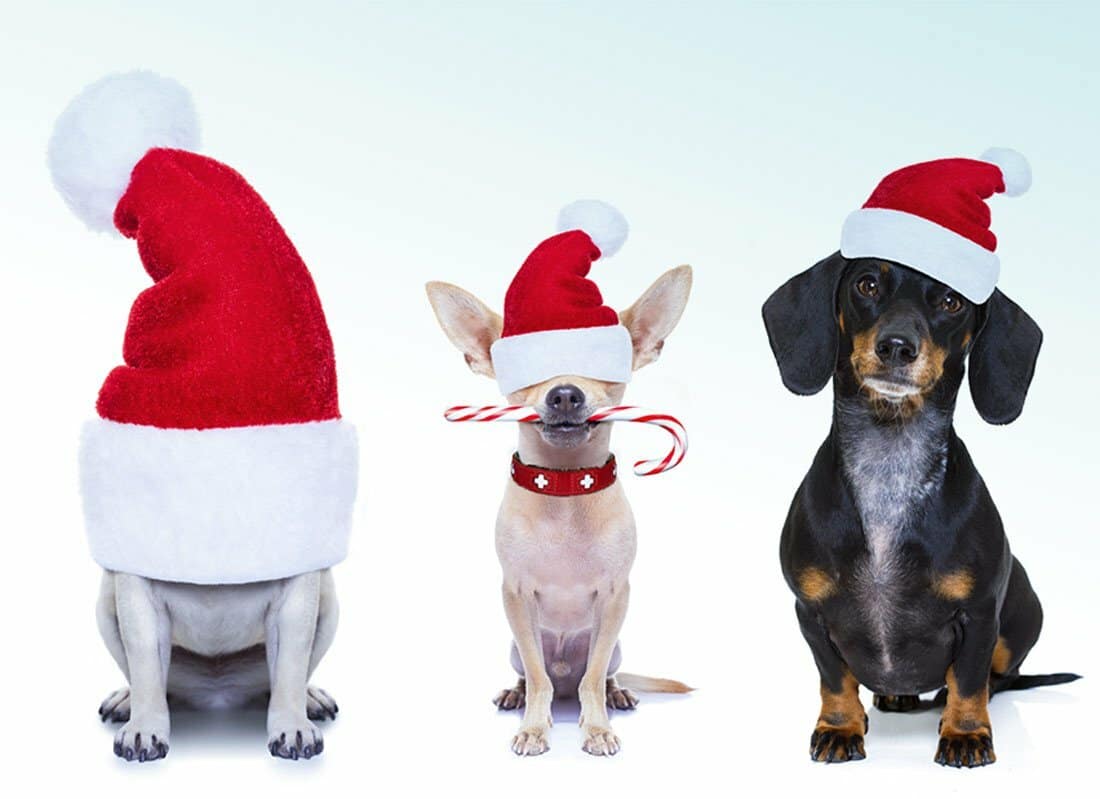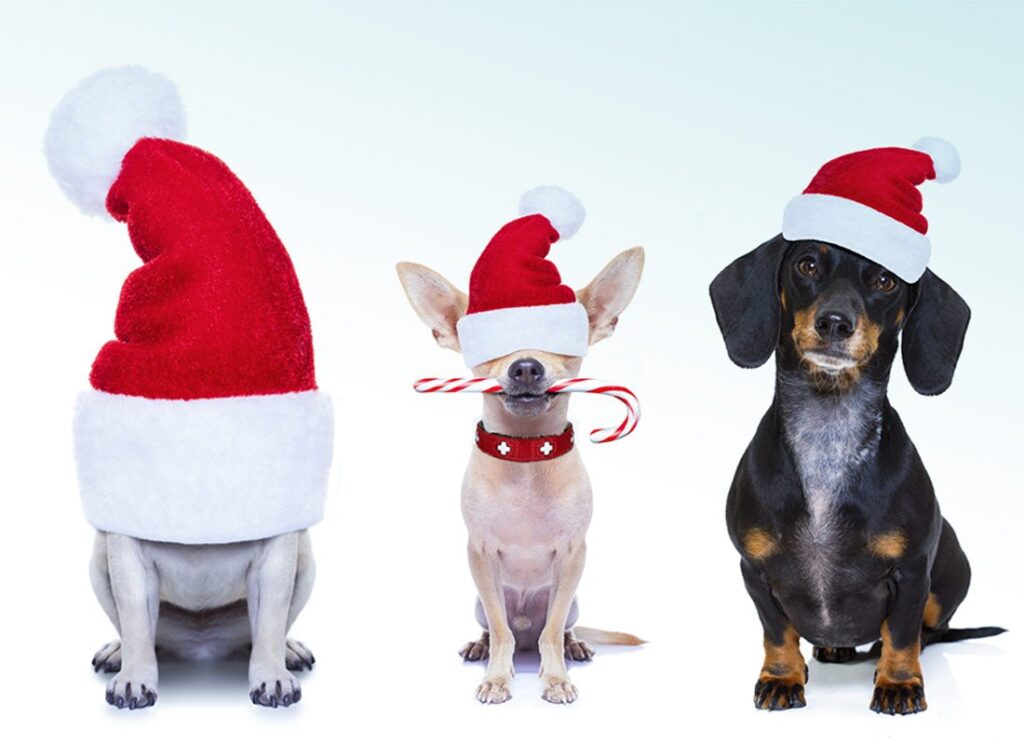 The holidays seem to be everyone's "busy season", but in the grooming business, we know this is a fact. Grooming tables are filled with Pets as everyone seeks for their dogs to look their best for their family gatherings and pictures, pictures, pictures! Grooming staff face longer days at work, and the same holiday pressures as everyone else: decorating, shopping, seeing friends and family… a healthy work-life balance is always desirable, it's nearly impossible during the hectic holiday season.
Boosting staff morale should be on every grooming owner's list of year-end priorities. The demands can leave many employees feeling overwhelmed, but fear not – here are several tips to boost your employees holiday cheer this year:
Take Time to Recline
While spending more time with work colleagues might seem a counterintuitive way to relax, blowing off steam together is a great way to bond as a team. Hosting a holiday party to boost employee morale provides a chance to socialize and take a break from the business.
When planning your holiday event, always set a clear budget and consider all expenses. Choose a venue that fits the style of your team and serves to achieve the goals you have for the event. For some teams, a fancy dinner might be best, while others would be much more at home in a bowling alley.
Book your venue early – or host the event at your shop or someone's home. Don't ignore non-traditional venues, especially during the holidays when bookings are high. Make sure to pick a date and time that works with employee schedules to ensure your best attendance.
Recognize & Reward
Employee recognition is directly linked to employee motivation. Everyone likes to be recognized (and rewarded!) for their efforts. The frantic holiday season is the perfect time to show your staff appreciation.
Recognizing staff could be from anything from a thank you card, a holiday bonus, Christmas gift, or even an extra day off when the busy season dies down. Feel free to have fun with this – consider humorous awards that memorialize shared experiences, like giving a helmet to a staffer who endured the most problem clients that year.
Showing your appreciation, not just for their extra hours during the holidays, but for the year as a whole, instills a sense of commitment that drives employees to work harder, striving to attain team goals and to grow professionally.
Minimize Stress
The holiday season is supposed to be a relaxing time, and although most people report being happier this time of year, recent studies have shown that 35% of people are more stressed at work during this time of year. The biggest sources of stress include balancing work responsibilities with their own busy holiday schedule, heavier workloads and fewer employees on hand.
There's a reason innovative workplaces are now offering fun office games and activities at work. It gives employees time to let off some steam and step away from work. Although most grooming salons won't have the room for large games and activities, setting up board games for employees to play during breaks or just giving them enough time throughout the day to unwind can help reduce their stress levels and keep them motivated. You could even bring some cheer into the usual workday with ugly sweater contests or gift exchanges.
Keeping work schedules flexible and not overworking employees is hard to achieve during the holiday season. The best way to achieve this on a budget is to hire seasonal employees. You can usually find college students during the Christmas holidays that are just looking to earn a little extra money. They can assist your employees with smaller tasks to make their heavy workloads easier, such as washing pets hair, sweeping up or greeting clients.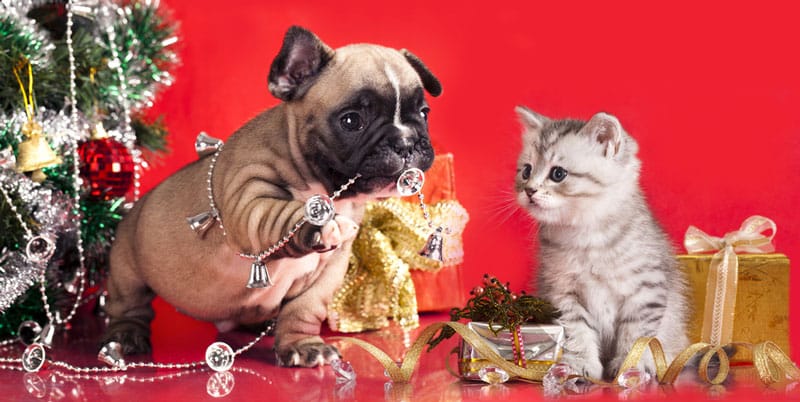 Make it Festive
Boost employee morale and dampen stress by making your grooming salon a fun place to be during the holidays! Decorating for Christmas can be a great way to brighten employee moods and motivate them so they enjoy coming into work.
Decorating your grooming salon will not only boost employee morale and brighten the mood of clients but may encourage more walk-ins as they see fun colors and smiling staff as they walk past.
Stay Organized
Staying organized this time of year is crucial for not just your grooming salon, but for yourself and your staff. If a grooming salon is disorganized, productivity (and profit!) are compromised and only adds to the stress.
One way to stay ahead of the workload is with a good grooming software – an ideal way keep on top of employee schedules and client bookings. This enables you to easily track employee time off, ensure you have adequate staffing and allow employees to check their work schedule (and change appointments) from a mobile device. Setting up automated campaigns can help to bring in more clients and add to your profit. An online appointment booking tool will help you track clients. Set up automatic appointment reminders to reduce no-shows and eliminate reminder phone calls, enabling your staff to spend their time more efficiently.
Maintaining morale can be tough. In the height of a busy holiday season, it creates a greater challenge and takes on a greater importance. Embrace this challenge as the perfect opportunity to reward staff for their hard work, celebrate your team as the key to continued success, and create a fun and festive environment where your team can thrive.
…and don't forget to stay organized with a great grooming software – try Daysmart Pet Software absolutely free!