Electric Grooming Table: Knowing Your Options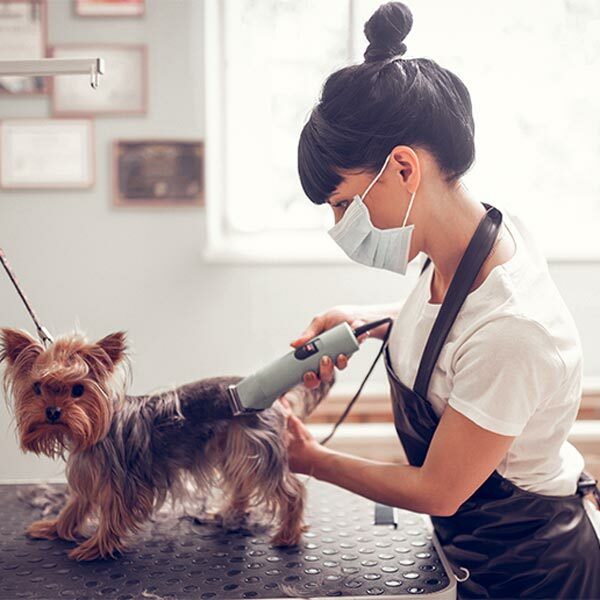 Given that more than 38 percent of American households have dogs, setting up a pet grooming salon can be a solid business plan.
As you get your shop set up, the list of tools and equipment you need can get overwhelming, and you might find yourself wanting to skip certain items. An electric grooming table seems like a luxury tool you can do without, but the safety and convenience of these tables make them a solid investment for your salon.
Here's a bit about these grooming tables, why they're a great choice for your shop, and what to look for when you start shopping for one.
Why an Electric Grooming Table?
Given that an electric table will cost more, it might be tempting to try to work with a cheaper grooming folding table. A table is a table, right?
But an adjustable dog grooming table delivers not just on convenience, but also safety. When you can lower the table down, a big dog can walk right on and save your back from potential damage from lifting. You can get this same benefit from a hydraulic table, but an electric model saves you the effort of pumping the pedal.
Because the table is electric, there is also the possibility for the table to include power outlets for convenient access for your clippers or nail grinder.
What Features to Look For
These types of tables offer many of the same types of features with the differences coming in how the brand has chosen to execute on it. Most tables are made solidly with an eye toward stability along with convenience.
Weight Capacity
When you're considering what size grooming table you need, the first thing to look at is what size dogs you are targeting with your business. Among the breeds of dogs that require a lot of grooming, most are large ones like Afghan hounds and Portuguese water dogs.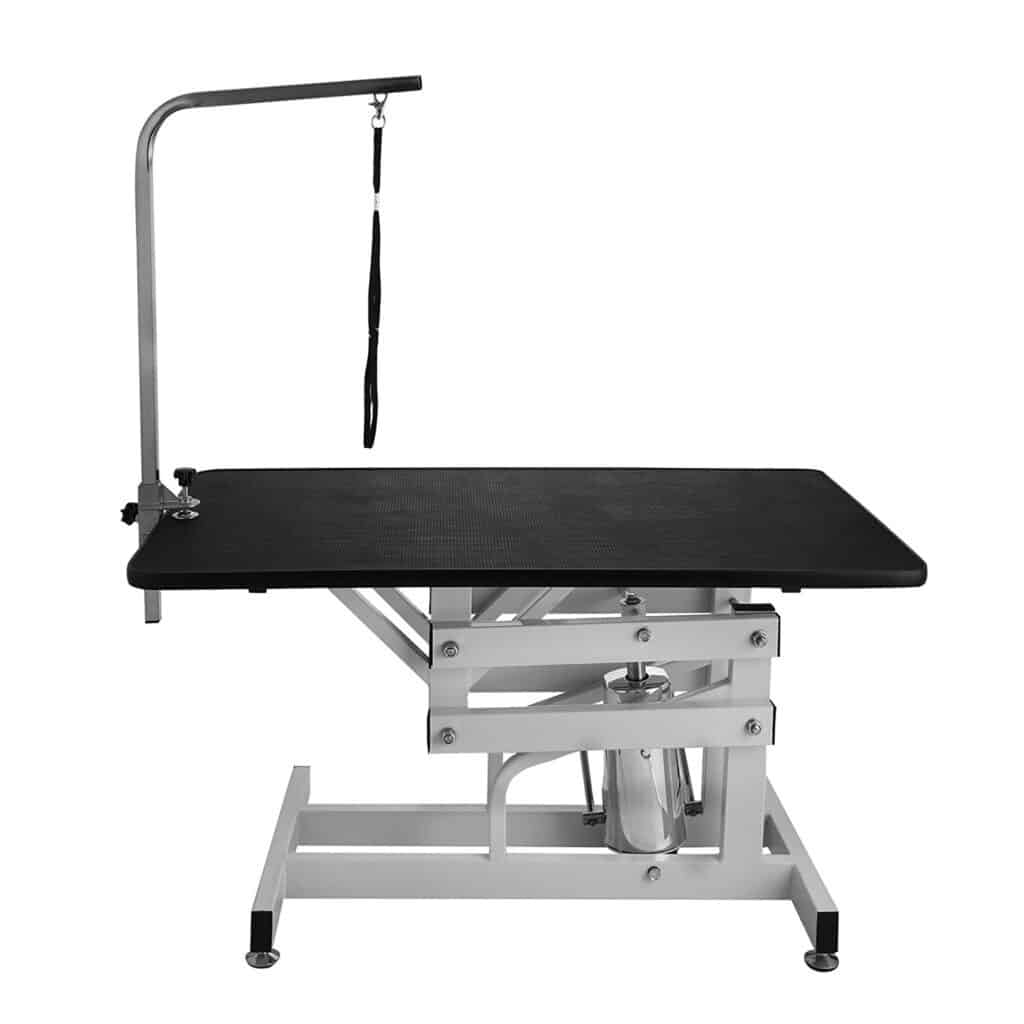 It's common to find electric tables that max out at 220 pounds, but you can find them that go up to 330 pounds or even 450 pounds, the Vevor Z-lift Hydraulic grooming table has a 330 pound weight capacity. While you're unlikely to find a 450-pound dog, know that while a table might list a high weight capacity, in practical application you'll want to stay below that max.
Height Range
What makes for an ideal height range for you might depend on your height. Many of these tables can expand up to 40 inches or so in height. Where you find more differences is on the low end.
For example, the Flying Pig grooming table offers one of the lowest heights at 11.25" versus 16-20", which makes a big difference for older dogs. But that has to be weighed against the fact that it has a lower weight capacity at 220 pounds. Still, it's one of the more popular options despite the higher cost.
Table Top
The top of your table actually has several criteria you need to consider, including size, shape, and texture.
The most basic one is the size of the top. If you mostly work with mid-sized dogs and are concerned about what size grooming table for an Australian Shepherd as opposed to a small one like a Bichon Frise, you want to ensure the top can handle that size dog. Many of them fall in the 24"x48" range which can handle most dog sizes.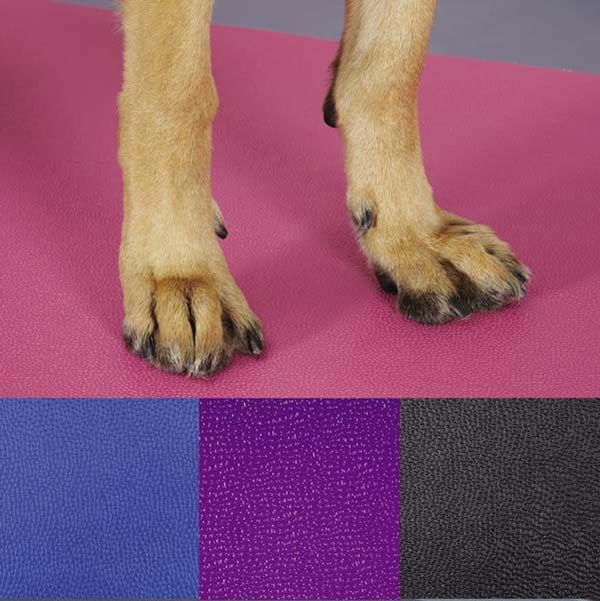 Because you're grooming a dog on the table, cleaning ease should be a consideration. Some will have mats that can be taken out and cleaned, while others might remove completely for cleaning. In both of these cases, see if the mat or top are parts you can buy replacements of rather than needing to replace the table.
The texture of the top serves as a safety feature since a non-skid surface can keep the dog from slipping off the table.
Bonus Options
The bonus features tend to be where tables differentiate the most. Grooming arms and loops are key safety features, but not every table includes them.
Extras to check on as well would be how many plugs the table has for your tools and whether it includes drawers or other storage for smaller tools or items you want to have to hand.

Additional Factors to Consider
What makes the best electric dog grooming table for your grooming business depends on a variety of factors. When you start to look and compare, these additional small things to look for might help you choose once you narrow down your options.
Stability is a huge factor, especially if you raise the table to its full height. Basically, the higher you raise it and the heavier the dog, the more likely the table is to wobble. And a wobbly table makes even a calm dog a bit nervous.
Size and weight might not seem to matter much if you aren't transporting the table around, but there is almost always a time when you want to move the table. These tables can be up to 120 pounds, although around 90 pounds is more common.
The last thing to consider is how quiet the motor runs. A loud motor becomes one more thing to freak out a nervous dog, so it's definitely something to avoid if possible.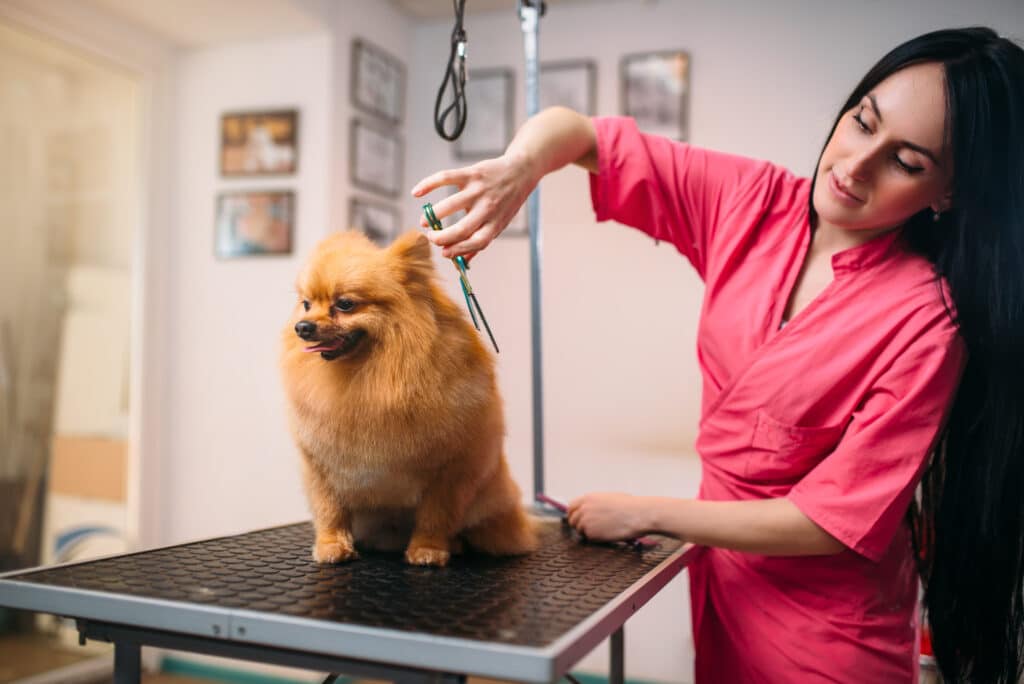 Great Tools for Your Grooming Business
An electric grooming table adds safety and convenience to your business, especially when you work with bigger dogs. If you decide this is a tool you want to have in your salon, you have several options to choose from. Weigh the various features to decide which will work best for your situation.
If you are looking for other tools to run your grooming business, check out our cloud-based management software designed specifically for pet businesses. Sign up for a free trial to explore the features that can help you manage appointment scheduling, marketing, and payroll.