It's a Date! 7 Ways to Celebrate With Your Doggy Valentine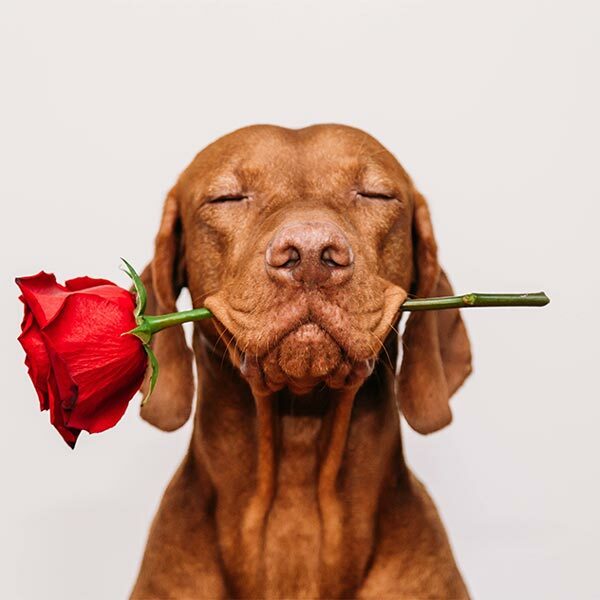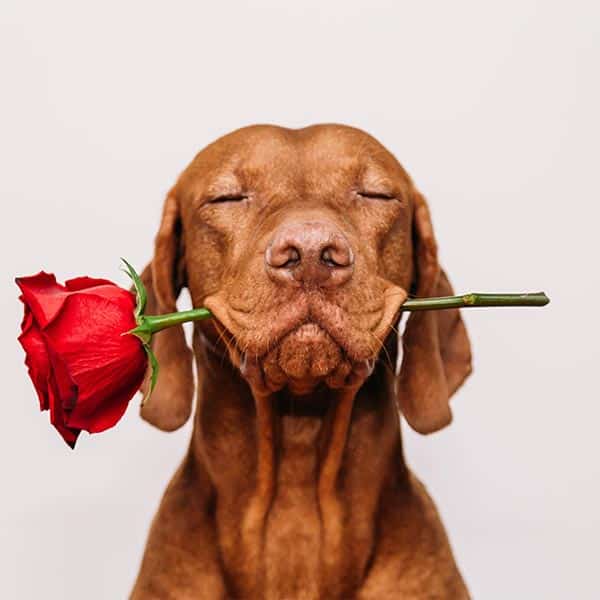 Valentine's Day isn't only for couples! If you have a pup at home, then there's no reason to not have a doggy Valentine! Your dog is your best friend and gives you unconditional love like no other.
They're the perfect Valentine for this very reason. There are so many different things you can do with your pup for a fun Valentine's day. Before it's too late, you should start planning the perfect Valentine's Day with your doggy Valentine.
Where will you go, what will you buy them, and how will you spend your time with your pup on Valentine's Day? Not sure of the answers to these questions? Continue reading below for several wonderful Valentine's Day ideas for you and your pup!
1. A Woodland Hike
Planning the perfect Valentine's Day date can be as simple as gearing up for a long walk with your pup. Taking a stroll will. Your pup will love all of the unique woodland smells and enjoy the variety of critters moving around in the forest. This Valentine's Day date idea is inexpensive, and you can spend the entire day there. 2020/2021 has been a hectic year, so get a moment to think and breathe as nature has a way of calming any unwanted chatter in your head.
Be sure to bring a bowl for food and water, some snacks for yourself, and a few toys! It might be a good idea to be sure the park allows dogs on leash (or even off leash if you're lucky). When you're ready to head home, you and your pup will have had a great day and both be ready for bed!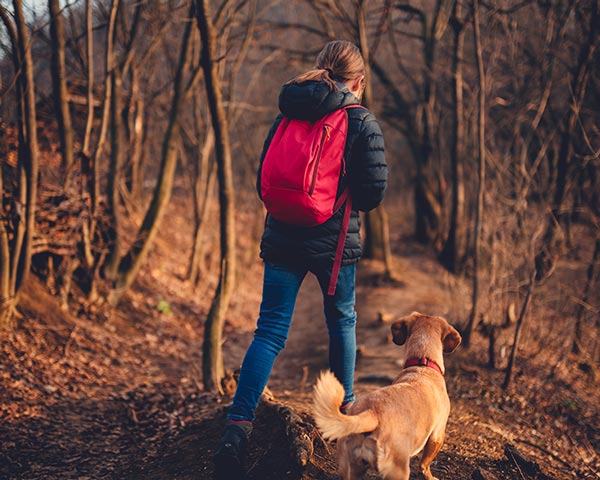 2. Schedule a Photoshoot
You've seen all the cute couple photoshoots for Valentine's Day, so why not do a photoshoot with you and your pup? You can wear matching outfits and find cute props to use in the photos as well. Be sure to research Valentine's Day outfit ideas to give you some inspiration.
Consider bringing a few of their favorite toys or pack some Valentine treats and toys.
Make sure to schedule the shoot with a photographer ahead of time, since their schedule for Valentine's Day might get booked quickly. You can find a fun spot to do the shoot in, such as a favorite park, your own backyard, or somewhere else you and your pup could have fun at once done with the shoot.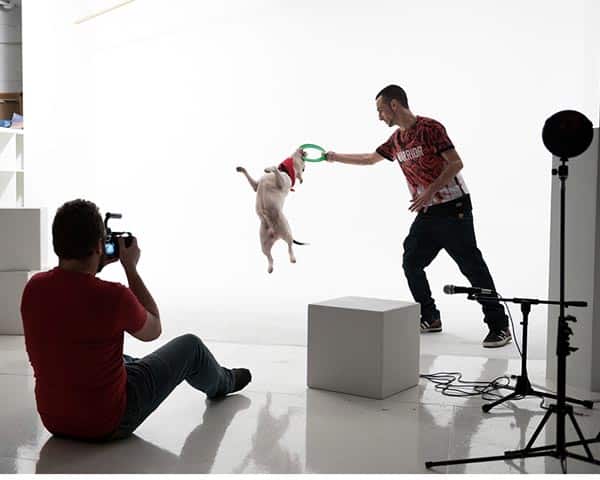 3. Bake Dog-Friendly Treats
Your pup most likely loves sharing treats with you. When you pull out that bag of chips or popcorn, does your doggy wait for you to drop some crumbs? Although we want to share every part of our lives with our dogs, human food isn't always the best for them.
One great way to spend Valentine's Day with your pup is to spend the day baking some dog-friendly treats! Instead of only baking human cookies or only making homemade dog treats, why not make treats that both you and your pup can eat together? There are many Valentine's Day treat ideas for both you and your dog to share!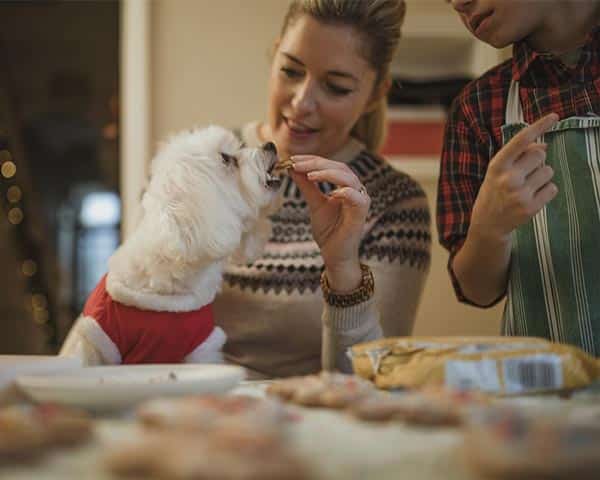 4. Put Together A Valentine Box
One of the best parts about Valentine's Day is getting to surprise your Valentine with gifts and love. Just because your Valentine is your pup, that doesn't mean you can't shower them with all your love and plenty of gifts. Putting together a Valentine box filled with new toys, treats, and other goodies will have your doggy feeling more special than ever.
Some treat and toy boxes are available for purchase online. These boxes will already be put together for you. You can also get your own box or bag and fill it with random goodies you pick up at the pet store.
Other than treats and toys, think of some necessities to throw in there as well. If your dog suffers from anxiety, for example, then you might want to include some items to help ease anxiety.
5. A Toy Refresh!
We're sure every pet owner can relate to glancing at the living room floor and shuttering at all the tattered dog toys on display. If it has been a while since you have invested in a new set of toys for your furry friend, use valentines as an excuse to replenish the toy ranks. It is easy to immediately go to Amazon and look for cheap toys BUT this year, consider checking out your local pet store or even your local pet groomer.
Supporting your local businesses with these purchases do far more than you think. It's easy to just continuously buy the type of toy you know works best for your pup, but maybe it's time to see what else your dog might absolutely love.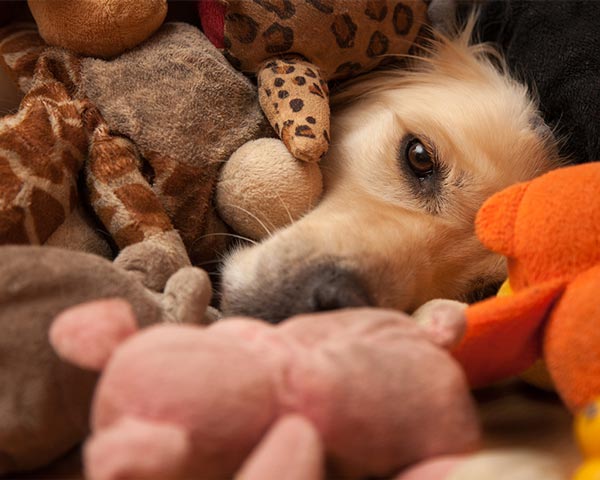 6. Snuggle on the Couch at Home
Sometimes, a fun Valentine's Day is nothing more than staying at home and snuggling on the couch. Time with you is what your dog wants most. Fortunately, you don't have to go anywhere or spend any money in order to spend time with your pup.
Plan to stay at home, snuggled on the couch with your doggy for the entire day. Your dog will have no complaints. A few games of fetch and lots of petting can fill your itinerary.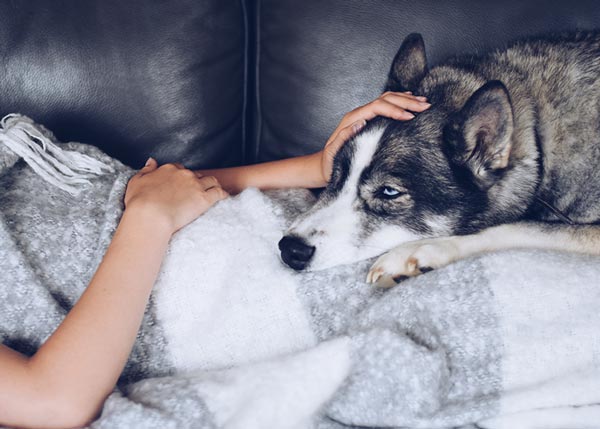 7. Make Doggy Valentines
Making Valentine's cards is something that brings us back to our younger years. Passing out Valentines to the class was exciting and lots of fun. There's no reason why you still can't make and send out Valentines, however.
Making doggy Valentine's cards is a wonderful way to spend the day with your pup. You can use their paw print to stamp the cards with or include a picture from your Valentine photoshoot in the card! Then, mail the cards out or pass them out by hand.
Your dog will love getting out of the house to pass the cards out. There are even some doggy Valentine's Day cards the entire family can have fun making.
How Will You Spend the Day With Your Doggy Valentine?
The best way to spend the day with your doggy Valentine is to spend it doing something that brings both of you joy. Use some of the ideas listed in the guide above for inspiration. Remember, the perfect Valentine's Day with your pup doesn't have to be anything extravagant.
It only has to be filled with love.
Now that you have Valentine's Day with your dog planned out, are you interested in other fun event ideas or things to do? Make sure to keep our Pet Holiday Calendar handy and refer back to it when in need of some plans for your next adventure!