8 Websites Every Dog Owner Should Bookmark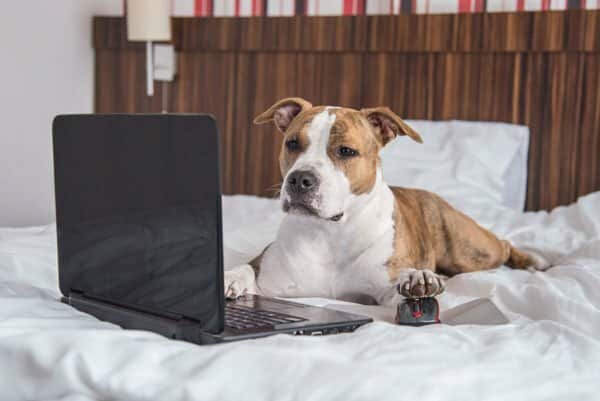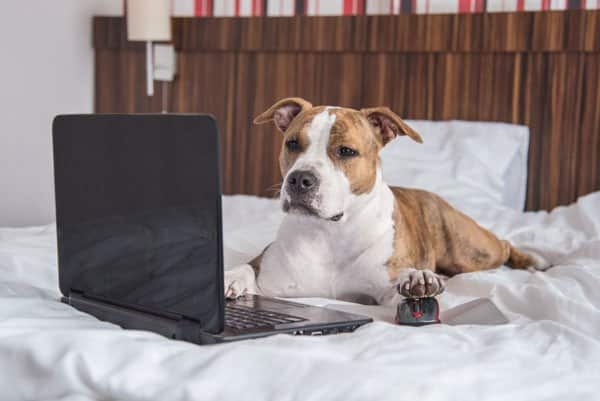 The way we look at personal pets over the years has changed, but humans have cared for animals forever. First, as cattle and workers; now, pets are looked at as part of the family. Dogs are man's best friend, and they make our lives so much better. This companionship comes with its anxieties, however. We wonder if we are taking care of them to the best of our abilities? Who will care for them while we're away? Doing some research on a professional dog website will help make us the best pet parents possible.
8 Dog Websites Every Dog Owner Should Bookmark
1. Bring Fido
Everyone needs a good vacation every once in a while. New dog owners know the dilemma between bringing your pet with you or trusting someone to watch them at home.
Luckily, hotels have begun to open up their policies to include our four-legged, furry, friends. On Bring Fido, you can check out the ever-expanding trend of pet-friendly hotels, bed and breakfasts, vacation rentals, and events.

2. Dogster
This website is full of dog advice; it's a must-have for all new dog owners.
Dogster's weekly website features offer guidance straight from the teachings of respected vets and trainers. It also offers a collection of blogs focusing on a range of topics from dog breeds, grooming, training, and health topics.
There's a fantastic advice column where you can post your own dog-related questions and receive community information or feedback.
This dog website even includes a "Photo" tab where you can learn how to make the best of a doggie photo-op and browse pictures other dog owners have shared of their furry companions.

3. MSPCA Dog Website
MSPCA is a great resource for dog owners! This website hosts a library of important information we might for about until tragedy strikes.
Get ahead of the game and use the free information around you to best prepare yourself and your family. MSPCA offers material on disaster preparedness, home insurance, and poison control.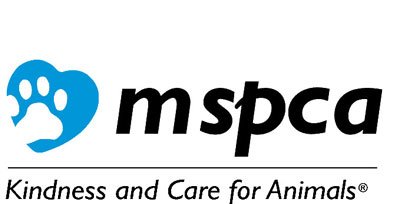 4. I Heart Dogs
This company was founded on the "Every Dog Matters" motto. Every profit via products sold from I Heart Dogs is equated to a certain number of meals which were donated to dogs in need. They have donated over 7 million meals since start-up alone! So now you can spoil your own pup while helping out less-fortunate dogs, a win-win situation for all dog lovers.
You can buy human and canine merchandise, pet supplies, healthcare items, housewares, and even jewelry through I Heart Dogs!

5. Barkbox
Monthly subscription crates and packages have been all the rage with us, humans, lately. Why shouldn't we treat our pets similarly? With Barkbox, you can!
Barkbox is a monthly subscription box that brings all the best treats, toys, outfits and more straight to your door! They have boxes specially designed for little, medium, and big dogs with an extra special design for our tough chewers.
Barkbox is backed by a satisfaction guarantee, so if a goodie isn't quite right for your pup just send it back and Barkbox will make it up to you. no questions asked.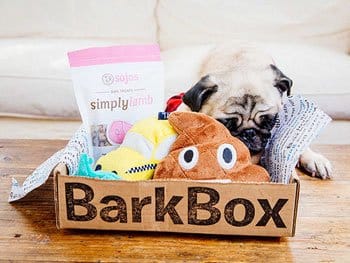 6. Petco Dog Website
This company may seem like no brainer when it comes to dog advice but, sometimes, their website is forgotten about. Petco is a fantastic website when it comes to things like grooming and veterinary care but it's also a great option for ordering food. Here you can check all the ingredients and customer testimonies for your dog's favorite food.
Every dog owner has experienced the annoyance of realizing you've run out of dog food after you've run all your errands for the night, ending up with one more trip out of the house. Never experience this inconvenience again when you order your food straight to your door via Petco. Also, Petco rewards online customers with things like coupons and free shipping!
7. Puppyhood By Purina
This website is a gem for new dog owners. Puppyhood by Purina is a compilation of all the best training advice. Browse training techniques, exercise, grooming, advice and take care of your new pooch to the best of your ability.
They also have a customizable widget to track your dog's milestones and get advice from experts for your pup's daily progress.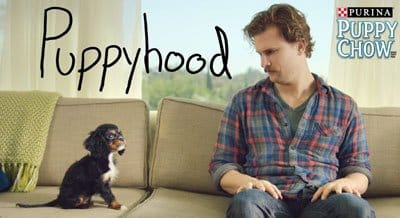 8. Dog Breed Info Center
The Dog Breed Info Center is set up to educate and inform dog owners via breed. The focus of this website is to study how dogs innately behave and interact with other dogs.
The Dog Breed Info Center believes that when owners understand their dog's natural behaviors they form a happier relationship between the two. They do a great job giving advice for both new and experienced dog owners.
You can browse Dog Breed Info Center's library to research things like how to control a jumping dog; how to contain a reactive dog on a leash; how to successfully adopt a dog, etc.

The Internet Loves a Dog Website
It's true, the internet is a great hub for dog advice. You can find communities of people giving advice and looking out for fellow dog owners.
If you're feeling overwhelmed as a new dog owner, hop online and expert advice is just around the corner. Between, medical advice; buying food, treats, toys; or adding a new member to the family; you can now do it all online!
Browse our site for more pet care insight and advice.