A Guide to Selecting and Caring for Professional Dog Grooming Shears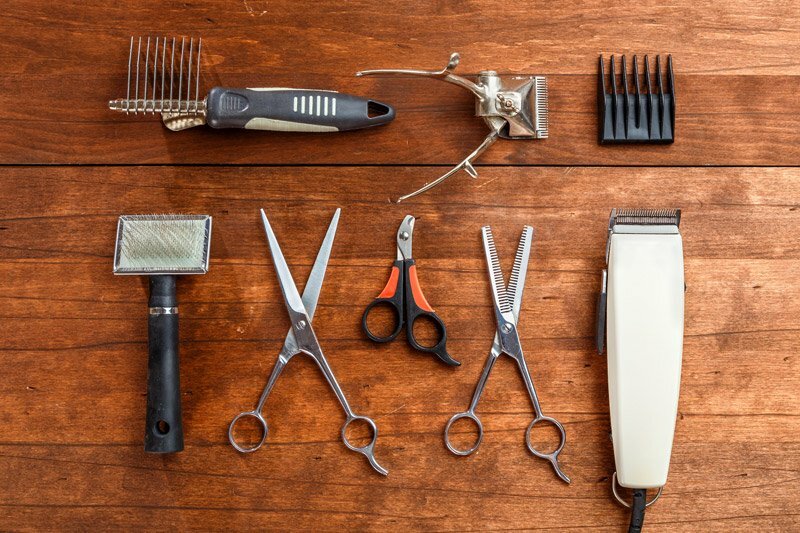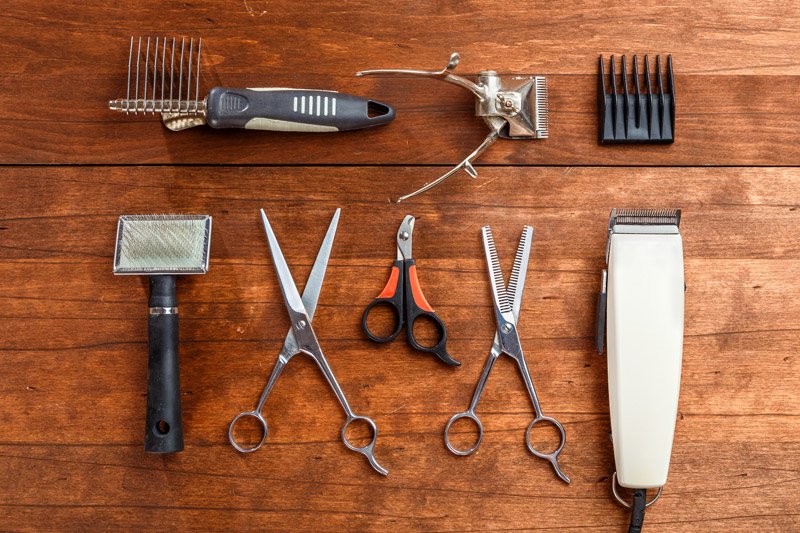 Dog Grooming Shears
It's no secret that the pet grooming business is booming in today's market.
And while the rise in pet styling and care certainly means more business for you, it also means that you'll need to work harder than ever to keep up with the competition.
While tactics like having a strong social media presence and the right pet grooming software are incredibly important?
You also need to ensure that you have the best tools for the job.
In this post, we'll tell you how to choose the top professional dog grooming shears for your business. Then, we'll also tell you how to take care of the best grooming scissors on the market.
By the end of this post, you'll have the scoop on some grooming shears worth bragging about — and both your two and four-legged customers will love the results.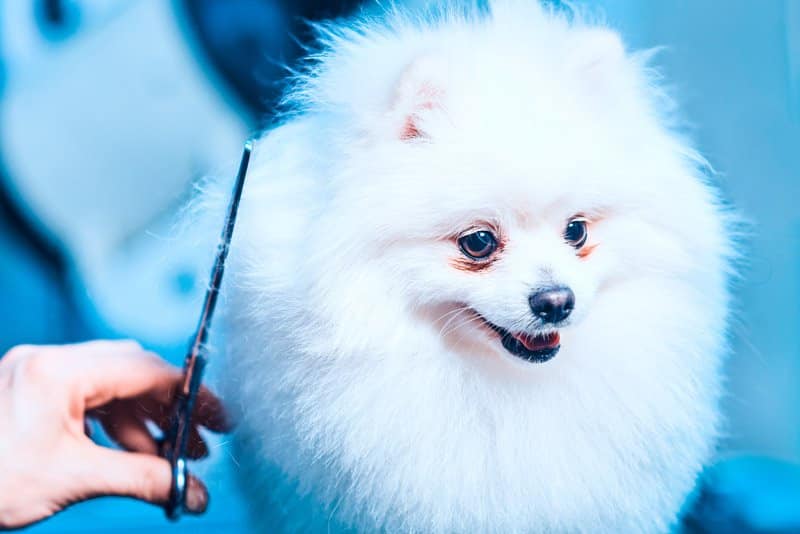 Different Types of Professional Dog Grooming Shears
First, let's talk about a few of the many different types of professional dog grooming shears available to you.
Often, you'll need to make sure that you have at least one of each type of shear, in order to work with specific breeds and types/lengths of fur.
First, you should invest in a beveled edge pair of shearing scissors. These work for pretty much all types of breeds and sizes of dogs. Beveled shears are known for being able to cut from the entire length of the pivot to the very tips of the shears.
Because beveled edge shears have more of a space between the blades, it's able to quickly slice through hair. This means it's especially effective when you need to thin out a thicker coat.
You should also invest in a pair of straight edge scissors.
These shouldn't be used to cut off larger pieces of fur, but should instead be used to clean up areas around the paws, on the face, and even on the ears and tail of the dog.
They're also helpful for trimming out stubborn knots.
Remember that using the wrong shears for a breed or type of fur can cause serious damage to your scissors.
Finally, you'll also need a pair of rounded and specialized grooming shears.
These kinds of scissors help you to manage more complicated and curly coats, like those of a poodle.
They can also assist with trimming a dog's fur around its nose. Since rounded scissors are designed to get the details, they're especially popular among groomers who get dogs ready for shows and competitions.
What to Look for in the Best Grooming Scissors
Something that all of the top rated dog grooming shears have in common?
They're comfortable and lightweight for the groomer to hold. This means that you need to be on the lookout for shears that have large loops, especially since you'll need to adjust your hands to sometimes awkward angles.
Remember that shorter shears are best for small dogs, while shears with a longer length should generally be reserved for larger breeds.
Also, take a look at the opportunity the shears offer you for tension adjustment. This allows you to open the scissors more widely, which is helpful for trickier coats.
For shorter fur, you want to be able to adjust the tension to make the shears more narrow, so that you can get stubborn pieces of fur.
Above all, remember that your shears are an investment in your business. Don't shop by price. Instead, buy long-lasting, well-reviewed, and durable shears. This will end up saving you money in the long run.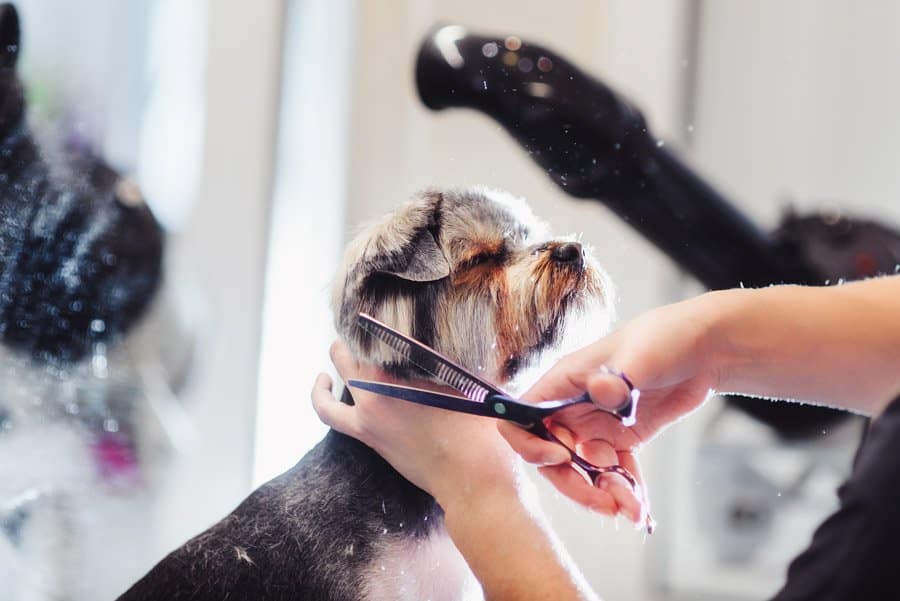 How to Care for the Best Dog Grooming Shears
Now, let's talk about how to take the best possible care of your professional dog grooming shears.
First of all, always make sure that you completely clean your shears at the end of every day. This needs to be more thorough than the basic shear cleaning that you do in between grooming appointments.
Remove all of the hair and fur from our scissors, as fur left inside shears for too long can cause them to rust. If you've used hairspray or any kind of product, wipe them off completely with a wipe.
Make sure you've dried the shears completely afterward.
Finally, make sure that you invest in a high-quality shear lube for your grooming tools. Look for an option that is made up of a gentle solvent and silicon. This helps to ensure that your screws stay tightly in place, and prevents rust and grime from building up on the shears.
Shear lube can also remove moisture from the pivot of the shears.
After you've applied the shear lube, gently open and close your scissors for about thirty seconds. Make sure that you store your shears in a cool and dry place.

Wrap It Up!
We hope that this post has helped you to better understand what you need to be on the lookout for when it comes to professional dog grooming shears.
Remember that, in addition to finding the best shears for your needs, you also need to ensure that you're taking proper care of them. Of course, we know that finding the right tools is just one small part of your grooming business.
Choosing the right tools includes choosing the right software scheduling system for your business. Daysmart Pet offers you the right mix of on-demand scheduling, cloud storage, forms access, automated reminders, an easy-to-use interface, and access to all your info on-the-go!