Dog Grooming Shampoos in 2021 Trends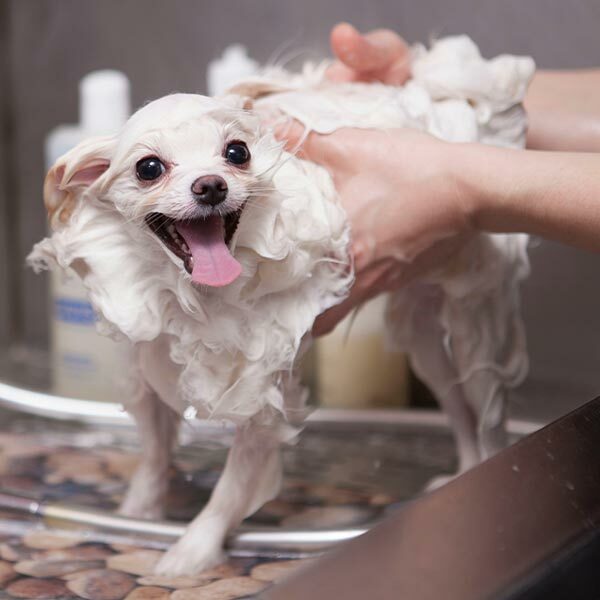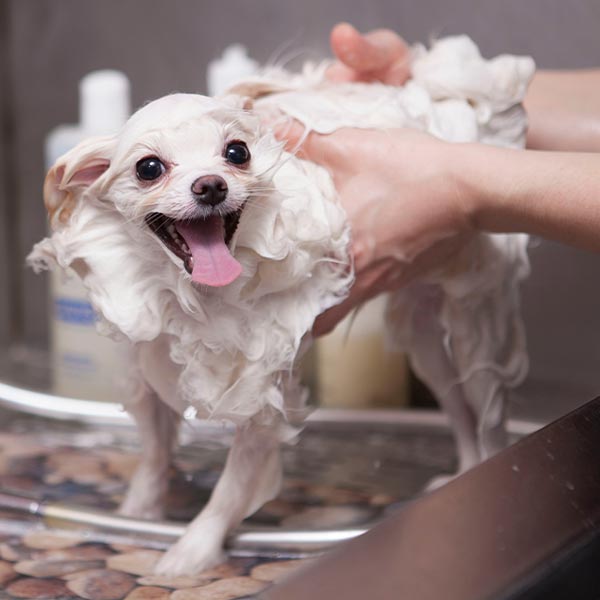 You're doing great when customers pick up their furry loved ones after a day of grooming and exclaim, "Ooh! You smell so good!" You know you've heard it a thousand times in one form or another. It's a simple pleasure complement every grooming enjoys (cause you have shampoo taste clearly!).
Why not bring your grooming business to the next level with niche grooming that specializes in providing the ultimate bathing experience for your sweet clients?
Post a menu of the best dog grooming shampoo that is specific to skin conditions, hair challenges, and delectable scents. Offer these spa bathing experiences in your listed service prices and provide them for customers to purchase for in-between visits to use at home.
If you're wondering about dog grooming shampoos in 2021 trends, you came to the right place. This informative post will tell you all about the what options you might want to check out!
Why Should You Focus On The Best Dog Grooming Shampoo For Your Business?
Sure, your potential customers can always bathe their pooch at home and save a few bucks. Yet, statistics show that this is not the trend.
According to the American Pet Products Association (APPA), pet owners have increased their spending on pets by 3.1 billion dollars in the last 3 years. Pet owners are taking very good care of their pets and shopping for quality services.
When pet owners are shopping for a groomer, they are looking for your expertise. You know full well that canines have specific bathing needs that are unique to their breed and age. Offering bathing that addresses issues is a necessary part of your dog grooming tools.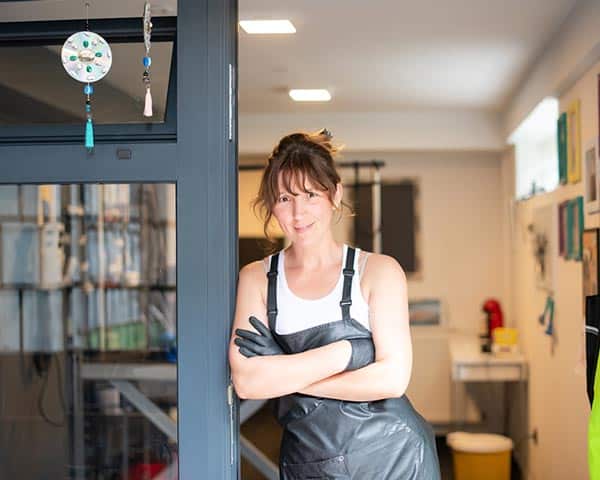 What Are the Top Dog Grooming Shampoos for 2021?
Help your customers out with expert knowledge of the best grooming treatments for their beloved companions. Below, we've compiled a list of the best dog grooming shampoos that address grooming challenges and are trending now.
Sensitive Friends
For dogs with sensitive skin due to allergies or are naturally prone to irritation, an all-natural and ph balanced shampoo is needed.
Espree® Hypo-Allergenic Shampoo
This is a gentle shampoo made from all-natural ingredients and multi-vitamins. Panthenol is included as a conditioning component and anti-inflammatory ingredient to help soothe skin and retain hydration.
Pets get a shiny clean coat without drying out sensitive skin. This shampoo has a mild floral scent.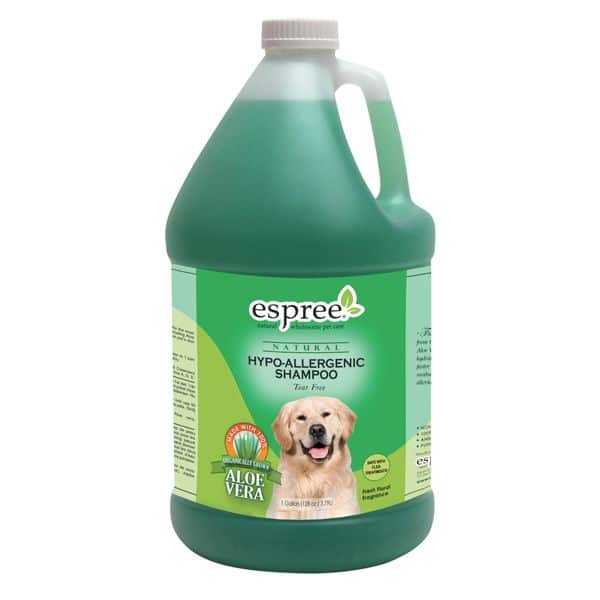 Flaky Fur Babies
An itchy dog is a miserable dog. Dandruff can be caused by a multitude of ailments or just the use of the wrong shampoo.
When you notice dandruff on a client's coat, look to resolve the issue by using a shampoo formulated to remove dead skin.
Veterinary Formula Clinical Care
This is a medicated shampoo intended to treat fungal and bacterial infections that can cause an inability to properly scale dead skin. The use of coal tar slows down new skin cell growth so that the overgrowth of dead skin can have time to shed.
The shampoo is free of dyes and soap. The manufacturer recommends 2-3 treatments a week until the condition shows improvement.
This is an excellent product to keep for groomer's use and to stock on your customer shelves for purchase. Customers can follow up with the recommended bathing routine and return to you with a happier pup.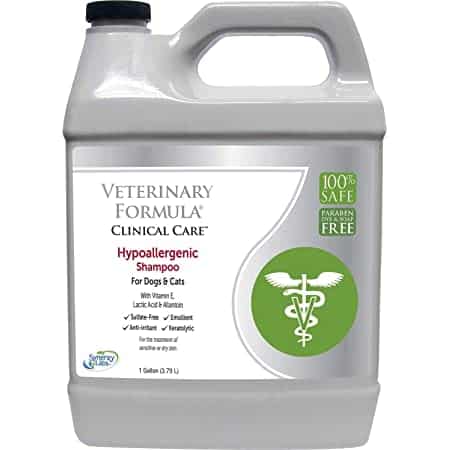 Newbies
Oh, sweet puppies! For your newborn clients, it is important to help the puppy to become used to grooming early with pleasant experiences.
Gentle shampoos that are tear-free and have a pleasant scent are winners for puppies. An ultra-soft lather is also very calming for newbies.
CHI Tearless Puppy Shampoo
There are many online reviews that rave about the scent of this puppy shampoo. It is infused with chamomile, honey, and milk protein. The result is a scent that is long-lasting but also soothing for a puppy.
This is a truly tearless shampoo. Many pet owners continue to use this shampoo on their dog's faces because it is so mild. A little goes a long way and creates a rich lather that rinses away easily to reveal a soft coat.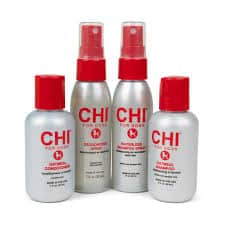 Cry Babies
We're not talking separation anxiety here. Special formulas are needed for dogs that have tear stains on their faces.
The challenge is to find a formula that can be used for dogs of all colors. Many products are created for light-colored coats only.
Pure Paws Love My Eyes Tear Stain Program
This is a 4 step application that removes debris and stains and also protects against future staining. It comes in a translucent formula that is safe for all colors of fur.
This is a great spa treatment groomers can offer their clients and keep on customer shelves for maintenance at home.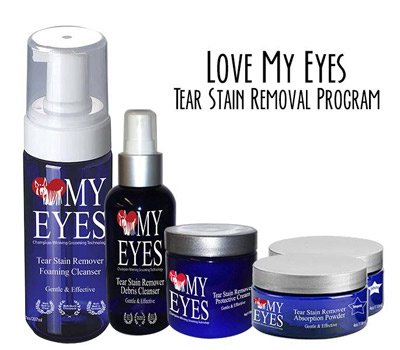 Precious Wrinkles
Breeds with wrinkles need special care during bathing. Products that are formulated as antifungals are great for overall washing. There are also formulas to use within the wrinkles.
Squishface Wrinkle Paste and Wipes
The paste is an antifungal and antibacterial cleanser. Work the paste into wrinkles and folds. Wipe excess off. The formula contains no dye or perfumes that can aggravate the sensitive skin in the folds.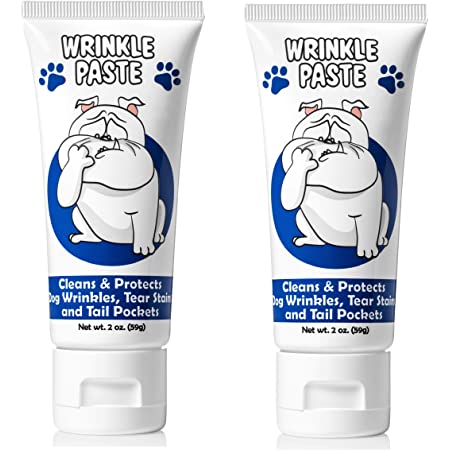 Hairy Sidekicks
We love them, but hair everywhere! Grooming is particularly challenging for dogs that tend to mat easily.
Tropiclean Perfect Fur Shampoo
The Tropiclean brand has recently released multiple formulas created for long-haired, wavy, and thick double-coated breeds. Each formula is good for strengthening the hair follicle and reduces shedding and tangles.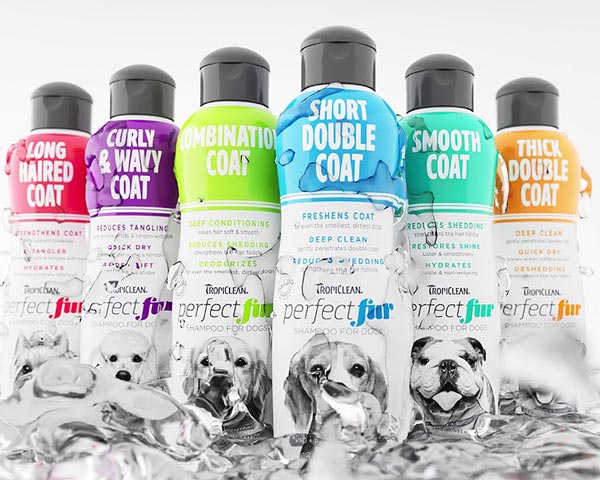 Bugged Out Buds
No fleas or ticks! Finding the best dog grooming shampoo that won't leave a pooch smelling like a matchstick or medicine bottle is a groomer's feat.
Sentry Flea & Tick Oatmeal Hawaiian Ginger Shampoo for Dogs
The Internet is buzzing about this shampoo. It kills current fleas and repels. Best of all, it smells great! The oatmeal ingredient will also be soothing for sensitive skins during flea treatment.
Smelly Pals
You know the ones! Your customers complain that their dog always stinks. They buy perfumes, sprinkle baking soda, pray to the Gods…and still, the funk persists.
Best Shot Scentament Shampoos
This line of fabulous scents has recently introduced new scents. They smell great and are hypoallergenic for both dogs and cats. Infused with essential oils and natural skin relief herbal remedies, clients will smell and feel great.
Stock Up and Manage Your Dog Grooming Supplies and Services
Armed with the knowledge of some of the great products being talked about in 2021, stock up on dog grooming shampoo.
Offer the best grooming shampoo for dogs on your customer shelves for purchase. They will be thankful to be able to use the same products at home for in-between visits.
Keep track of your inventory with Daysmart Pet Software and learn which products are consistently disappearing from the shelves.