Re-evaluate Your Dog Grooming Pricing Plan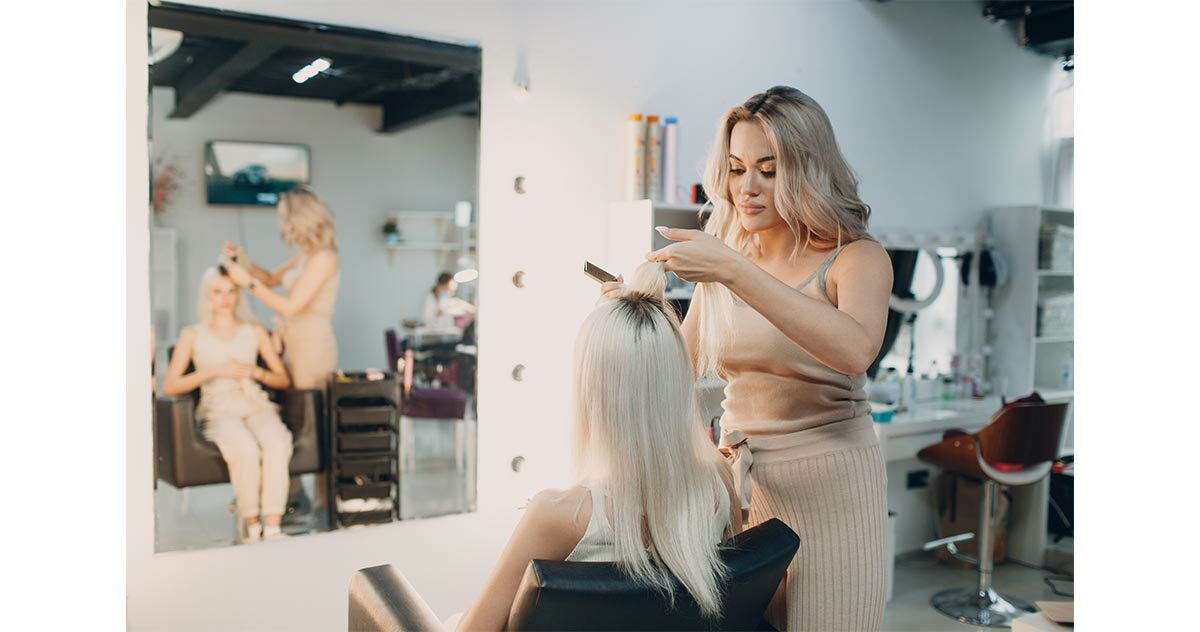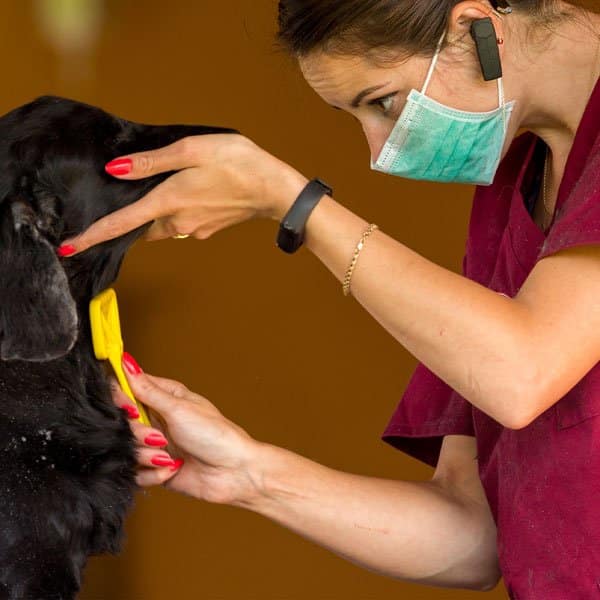 If you're running a dog grooming business, coming up with a dog grooming pricing plan ensures your business comfortably grows and scales year after year. So far 2020 has completely changed how we operate our day to day business, streamlining your profit potential is growing increasingly more complex in the COVID-19 times. It's time to reevaluate your pricing, make sure you think about it wisely. You will have increased costs associated with running your day to day, new cleaning regimens and distancing your clients appointments out will inevitably shake up your profit margins.
Here are four tips to ensure you're pricing all of your services correctly.
1. Add Up Your Expenses
When coming up with a pricing scheme, lots of businesses look around at the other businesses nearby for ideas. However, the most important element in pricing your work is to ensure that you've covered all of your expenses. If you're spending more on shampoo, rent, and the water bill than you're covering with your washes, your business won't last long. Be sure to track what new costs will be associated with your new cleaning protocols and factor in replenishing masks, gloves and extra cleaning supplies.
A comprehensive calculation of your expenses isn't easy but it's vital to figure out how much your business is costing you. When you put together a plan, it allows you to figure out how much your minimum cost is for each treatment but also lets investors trust you with their money.
No business plan is complete without an understanding of how much each service costs you as a service provider.
Look at your competition, not all businesses will be able to re-open unfortunately and those who do will likely factor in a new pricing strategy to remain competitive. Figure out how much you need to spend on marketing and advertising, factor in supplies, and divide it all by how much business you get. From day one, you're not going to be at your peak when it comes to customer engagement. It'll take time for you to get the kind of audience that you'll need to keep your business afloat.
While it's sure to cost you more to open the doors to your business than to operate it day to day a year in, having those numbers is vital to your business. There's a lot of information hidden between the costs and pricing scheme that your business needs to survive.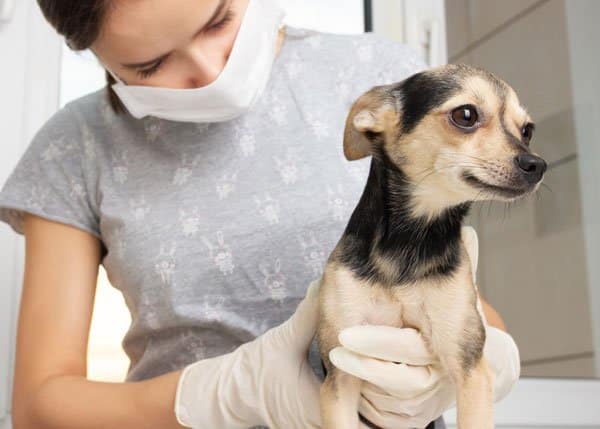 2. Figure Out a Dog Grooming Pricing Menu
Your dog grooming pricing menu should be calculated in a way that makes sense for your business model. Some businesses calculate pricing by the hour. Others charge by service. Consider adding a COVID cleaning charge, you are providing a service to your customers in uncertain times and they likely will recognize that you will be taking a hit in order to provide this service to them. Small business owners across the country have made headline news with their struggle and apprehension to return to business as usuals. Luckily there has been overwhelming support from the public to support the businesses that provide necessary services to their communities. Your community wants to help you, let them.
If you go with the hourly model, you can't have your staff moving at different paces. If one talented staffer takes 15 minutes while another takes an hour for the same service, you're going to upset your customers. You'll also be making less while you pay more for your most talented staff to work.
Charging by the breed or by weight are some of the most common ways to price out your services. A 40-pound short haired dog will be much less trouble than a 20-lb Shih Tzu with long and flowing hair. You need to consider what work needs to get done when pricing things out for your customers.
If you have some add-on costs, like how much you'll charge for treating matted fur, ensure that you get properly compensated. Some dogs require more time and attention than others and they deserve it. At the same time, you deserve to get paid for the work you do for them.
Some pet owners love to give their animals a special spa treatment, so make sure you have a set of treatments for owners to buy the most privileged pets.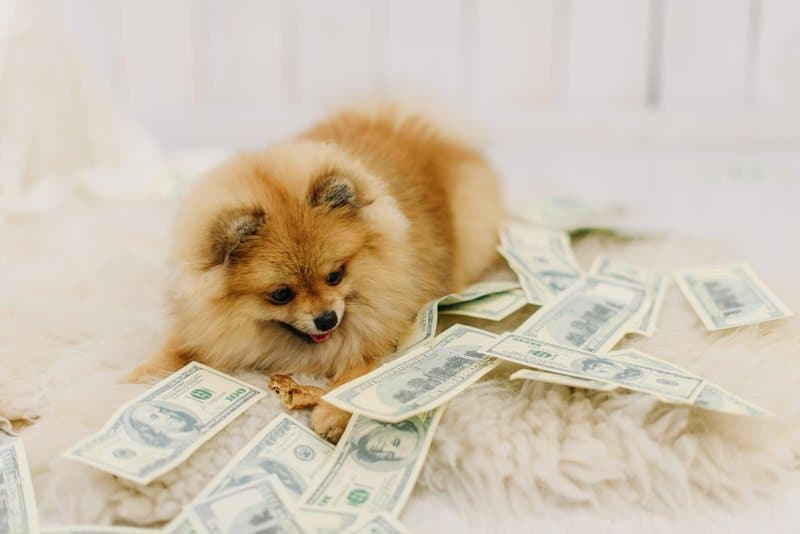 3. Learn About Your Clients
Your clientele should help to dictate how much it costs to provide services to their pets. If you're in a region where people keep things simple, then you might want to keep a bare-bones menu with reasonable prices. In some places, like Midtown Manhattan or Los Angeles, people prefer to give their pets the most lavish treatment possible.
Know your market so that you're not hit with any curve balls. When you provide treatments that suit the kinds of clients you get, you'll be able to sell your clients on everything they're looking for. Having a menu chockablock of treatments no one orders only makes you look like you don't know what you're doing.
Urban pet owners put their dogs through different treatments than suburban pet owners. A suburban dog owner may get their dog washed every six months, before summer and before winter. A city dog owner may bring their pets in more often, to clean the city debris off them every six weeks or so.
You'll have more frequent clients in the city, but have to do a much more thorough service in the suburbs. Start by looking at the dog grooming pricing schedule for other groomers in your region before you start mapping things out.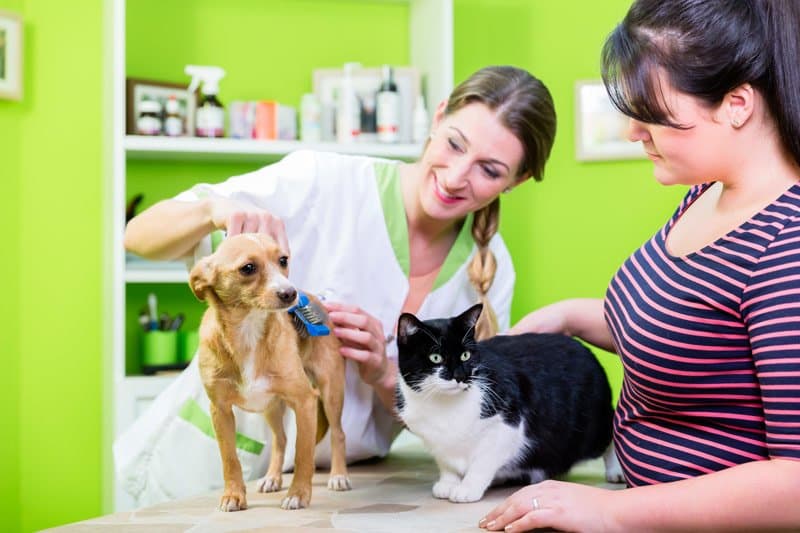 4. Supplement With Retail
Connecting a retail shop to your grooming location is one of the smartest and easiest ways to keep your business afloat. Pricing for retail is fairly simple as well. Most retailers double the price of what they sell on their shelves.
If you stock some treats that cost you $5 a bag, price them around $10. If they don't sell well, you can mark down the item by 25% or more without losing a dime on them.
Ask your clients which types of products they love and trust. While you're going to compete with online retailers, you can provide a level of convenience when your products are close at hand. While their dog is being groomed, you have your customers' complete attention for browsing your shop.
When their pet comes out from the backroom looking like a million bucks, your customers are even more inclined to spend a few more for some treats.

Your Dog Grooming Pricing Plan Walks a Tightrope
The way a dog grooming pricing plan works for dog grooming requires business owners to walk a tightrope. You want to have the best prices in town, provide the best treatment, while also making the most money. If you go too low, you look cheap but go too high and you'll look like a rip-off.
If you want to keep your best groomers happy, here's how to reward them for a job well done. Looking for a pet grooming software to keep your groomers organized? Daysmart Pet can help!