How Dog Groomers are Addressing COVID-19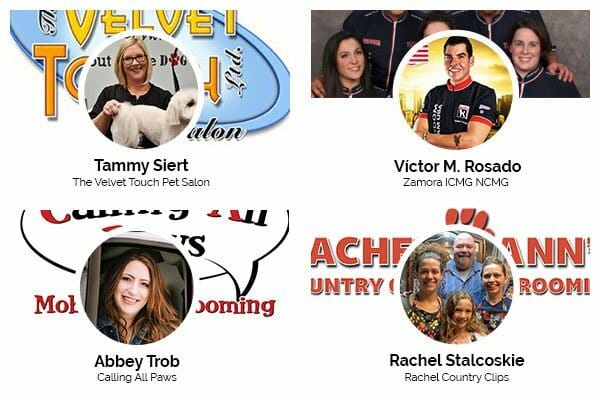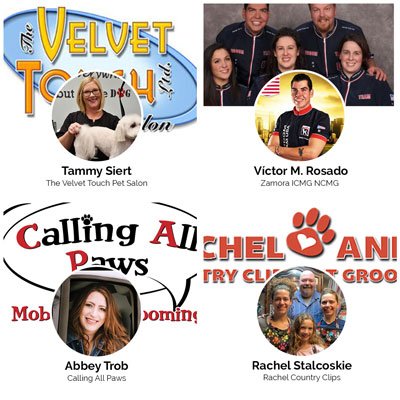 We here at Daysmart Pet Software stay in constant communication with business leaders and influencers in the pet industry year-round. We've mobilized this communication channel to tap into the insights from our business owners and industry leaders on how COVID-19 is impacting their business and changing operations. Dog groomers are seeing varying impacts across the country so being informed is always the first step to addressing disruption in a time like this.
Check our our updated webinar where we interviewed industry leaders and business owners on how they're re-opening through COID-19 here:
We have compiled a list of resources from the CDC and SBA on how to best stay informed and how to best protect your employees and clients. If your business has taken a financial hit due to the COVID-19 Pandemic and you are looking for assistance take a look and apply for The CARE Act Loans that are available to you at this time.
As things are rapidly changing, pet salons should expect to make changes to operations on the fly. The following quotes are a snapshot of how we as an industry are responding to the disruption COVID-19 has brought. This is a time to initiate and maintain strong communication with your clients, reinforcing your commitment to your trade and remain visible as a local small business.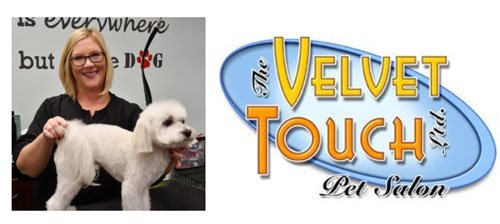 Tammy Siert – The Velvet Touch Pet Salon
Highly awarded groomer and owner of The Velvet Touch Pet Salon Tammy Siert had a moment to break away and share some of what she and her team are doing to best protect her clients and staff.
"Our number one concern is always for the safety of our clients and employees. Starting Monday we started extra cleaning practices, disinfecting our front counter after every client, including door handles, etc. We are also allowing curbside drop-offs. Clients can prepay over the phone and we are delivering pets to clients' cars. We haven't experienced many cancellations yet in fact, we are busier."

Alicen Ingle – Pet-Agree
Over at Pet-Agree in Jasper Indiana, they have posted notifications and sent out email campaigns notifying their customers on how they're directly addressing the COVID-19 virus.
"As an AKC S.A.F.E Certified Salon understand and trust that we have taken further precautions in are already established cleaning and sanitizing protocols! You, your pet's and our staff safety are my 1st concern. If you are sick or have any symptoms give us a call we will come pick up your pet. Should you not want to leave your vehicle when you arrive for your appointment please let us know we will have a staff member come out to meet you. We do not expect to ever have more than 5 people in our lobby at any time but if you are at all concerned give us a call and use one of the above-mentioned options."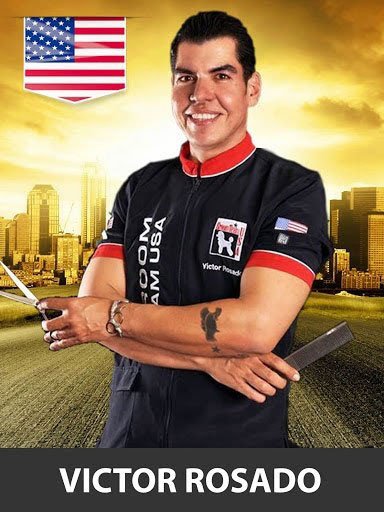 Víctor M. Rosado Zamora ICMG NCMG
We've reached out to Victor Rosado All Breeds FCPR International Dog Show Judge and decorated Groom Team USA competitor for his international perspective and advice for groomers around the globe.
"En mi posición profesional aconsejo obtener la mayor cantidad de información actualizada e implementar protocolos de prevención y desinfección, en la constancia está la clave. Es momento de mantener comunicación con nuestros clientes a través de boletines donde le demos ideas de como mantener las mascotas limpias durante este periodo de lucha para contener el COVID-19 donde el aislamiento y cuarentena son beneficiosos para lograr ganar la batalla. Recuerde limpieza NO es lo mismo que desinfección."
English Translation: In my professional position, I advise obtaining the most up-to-date information and implementing prevention and disinfection protocols; constancy is the key. It is time to maintain communication with our clients through newsletters where we give them ideas on how to keep pets clean during this period of struggle to contain COVID-19 where isolation and quarantine are beneficial to win the battle. Remember cleaning is NOT the same as disinfection.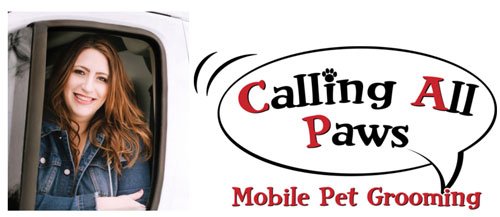 Abbey – Calling All Paws (Mobile Groomer)
Abbey the owner of Calling All Paws a mobile grooming business with multiple vans providing service to Northeastern Illinois has been inundated with calls and requests for grooming.
"We take the safety of our clients and their pets very seriously. Calling All Paws intends to remain open until we must close by order of a government agency. We understand the fear. Being mobile gives us a unique opportunity to limit client contact and keep a contained environment. We want to assure you that we will continue to clean and disinfect between every appointment including our payment processing devices. We also have a medical-grade sanitation light that is utilized daily."

Rachel – Rachel Country Clips PA
Rachel with Rachel Ann's Country Clips, a family run business who's daughter is a budding grooming competitor on our Daysmart Pet Groom Team is picking up their sanitizing game as well as finding some unique ways to stay connected with her clients while teaching her daughter some vital life skills while home from school.
"Our clients continue to come and we continue to work until our State decides to close non-essential businesses. We took action immediately. We cleaned all door handles between every client that entered our spa. We cleaned the whole credit card machine and the pens before any client touched them. Staff wore masks while doing check-ins and check-outs to protect our clients. We asked our clients to hand sanitize (which we always have on our front counter) and scheduled pick-ups at separate times so only one client was in the Spa at a time. Our clients are like family and they all understood our concerns and were happy to do their part. To keep our minds and skills sharp Gwendolyn and I will create short "how-to" videos for our clients to do basic things like brushing, comb checking, ear cleaning and basic nail trimming at home until we reopen. We are also making ourselves available over social media daily in case a client needs advice. Without knowing what will happen next we need to stay strong, help each other, spread love, knowledge and band together to protect and care for each other."

Canine to Five – Liz Blondy – Boarding Facility
With travel across the world coming to a standstill boarding facilities facing the direct impact of their customers staying home with their animals and not traveling. Liz Blondy owner of Canine to Five offers the Detroit area quality boarding and grooming services, her statement provides a very real challenge facing boarding facilities across the globe.
"This is a very turbulent time in the pet care industry. We have seen over a 75% reduction in boarding reservations in the last week. We are giving staff the opportunity to take voluntary layoffs, and we are drastically reducing employee hours, which is heartbreaking. We will go from having what was, to date, our best year ever to the most confusing place we've ever been. Our thoughts are with small businesses across the world"
Communicating with Social Channels
A quick way to stay up to date on what other groomers are doing is by following us on our social channels. We regularly feature groomers that are elevating the game and impacting the industry in ways that need to be shared, click to "Follow" us on Instagram and "Like" us on facebook and keep the pawsitive energy flowing!
3 Tips from Daysmart Pet's Social Media Manager:
Try hosting a Instagram or Facebook live webinar. Studies show that live chats have increased by 60% since the pandemic. More people are home and looking for something to do. Perhaps giving at home groom tips, give special announcements about when you open or an even Q & A for your followers. Also,

If you have an online store, now is the time to promote your products. Whether it's shampoo, Dog treats or a dog leash now is your time to put it out in the market. Try creating some fun engaging content for your viewers to enjoy while also promoting your products. Have good lighting, a steady camera with clear imagery showing how your products are used and who will work best for.

Thank your customers for being loyal supporters and supporting small businesses. Let them know that any support helps whether it's sharing a post, liking a post, commenting or purchasing something from your online store that every little bit helps. A thank you goes a long way and will stick with your customers. Once you are up and running, they will continue to support!
Check out some spotlights from our Instagram Story where we are highlighting groomers changing up their marketing during the COVID-19 Pandemic.