Every Pet Groomer's Christmas Wish List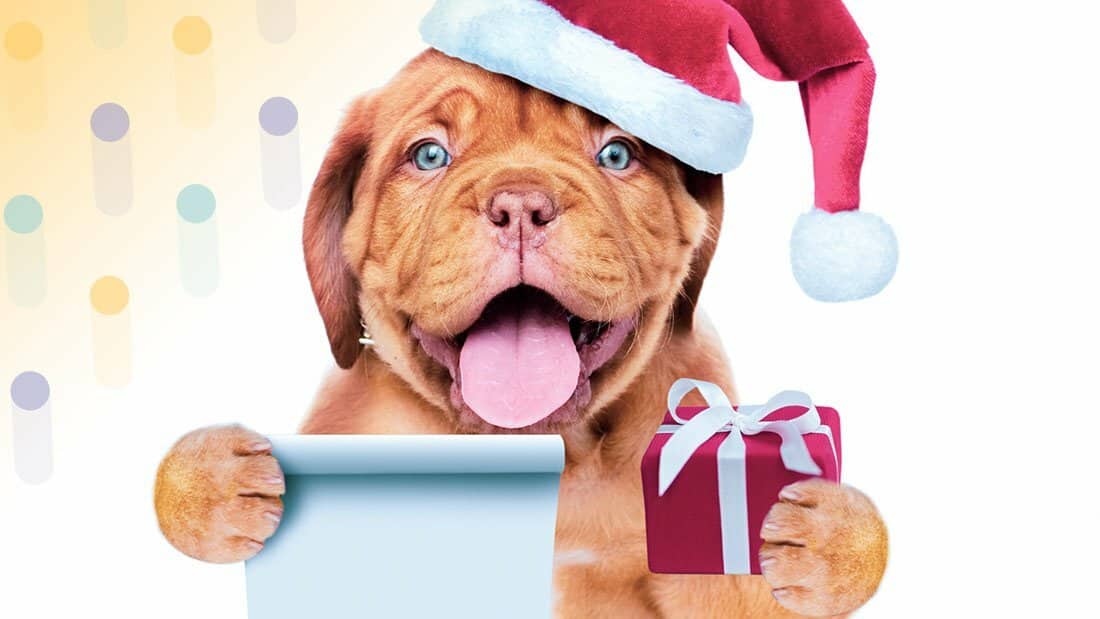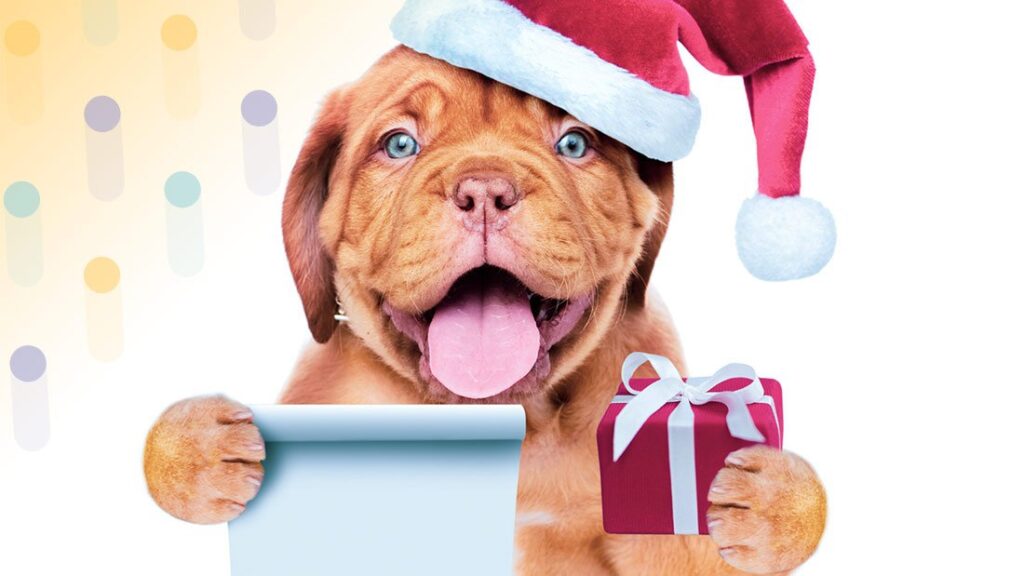 With the festive season fast approaching, and your work schedule getting busier by the day, have you stopped to think about your dog Christmas gift list? Look to reward yourself, and ring in the new year, with our top picks:
All I Want For Christmas Is….
A Soft, Shiny, Great Smelling Pup!
Nobody likes a smelly dog, right!? With so many brands of luxury dog shampoos on the market, it was tough to find one that ticked all the boxes. Fear not, we've found it!
Our top pick this year is the 'Precious Pets Luxury Shampoo'. This shampoo naturally cleanses, conditions and moisturizes your dog's skin and coat. With its range of scents including lavender, vanilla, and even citrus, it will have even the grubbiest dog smelling wonderful in no time!
Not only that, it's made from all-natural ingredients containing no sulfates or parabens, making it suitable for all different types of coats and even the most sensitive puppies! After your clients get a whiff of their dogs once they've been bathed in this luxury shampoo, they will be sure to return!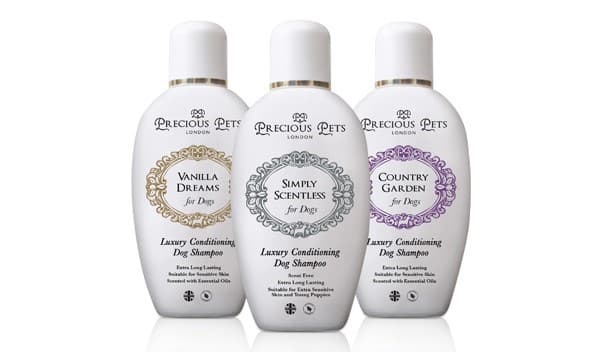 Dog Christmas Gift – No Fur All Over The Couch?
Anyone that has a dog that sheds (which is most), feels the pain! Constantly having to get the vacuum out, lint rolling anything and everything you wear then sitting on the couch only to realize the dog sneakily jumped up again, leaving a trail of fur behind them!
Why not relax this holiday season and leave the vacuum in the closet for more than a day! With the 'Furminator Deshedding Tool', this dream could come true! This product is a must-have this holiday season (and all year round). It's specifically designed to reach deep beneath your dog's topcoat to easily and gently remove undercoat and loose hair without damaging the dog's delicate skin.
Not only does it clean hair from the dog, it even cleans itself! The FURejector button cleans and removes any hair left behind in the brush.
This product is recommended by veterinarians and professional groomers. It's a must-have for every groomer out there and comes in a variety of different sizes suitable for all your client's pets, from tiny Chihuahuas to the great big Bernards!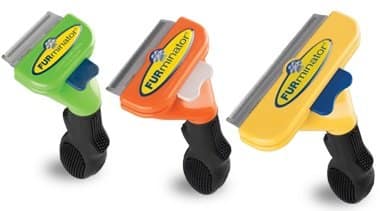 More Time And More Money!
Grooming a dog means keeping it relatively still, with shampoo in one hand and your brush in the other, it's certainly a job for the multi-tasker! What you need is the Oster Hydrosurge Deluxe Power Bather.
The only bathing system on the market that is UL listed for use in animal bathing! You can save up to 75% in shampoo usage, 75% in water usage & 50% in time & labor over hand bathing. Produces a vigorous, penetrating, combing spray of shampoo & water that enhances the effectiveness of shampoos, dips, & conditioners while using less product, time, water, & labor. Includes: wall or cart mountable power unit, custom re-circulating pump with stainless steel screen filter, high-density, custom bather hose, custom spray nozzle & pressure control valve, dual, built-in ground fault circuit interrupters, remote, non-electrical air switch control button (wall mount or foot pedal), all necessary mounting hardware & shampoo samples.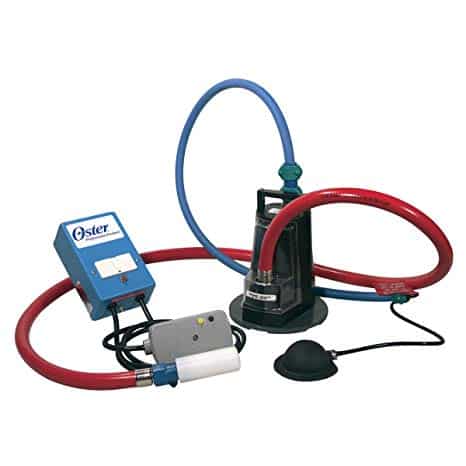 A One-Of-A-Kind Dog Christmas Gift To Honor A Pet's Life!
'Tis the season of joy, family gatherings and giving gifts! But what about those poor households that lose a pet this time of year? Losing a pet is hard anytime of year, but can be especially hard during the holidays.
For groomers, it can be hard to show your condolences when one of your clients lose a pet. That's why 'Pet Perennials Bereavement Package' is one of our top picks.
The Pet Perennials Bereavement Package is delivered gift wrapped, with either a make-it-yourself Pet Perennials kit or Healing Hearts lavender/ chamomile soy candle, and comes with a customized, handwritten sympathy card.
These bereavement packages speak volumes when words fail to express your sympathy. Whether you have pampered that pet for a lifetime or have been their occasional home away from home, this is a great way for groomers to show they care. After all, when's a better time to show you recognize and care than at Christmas?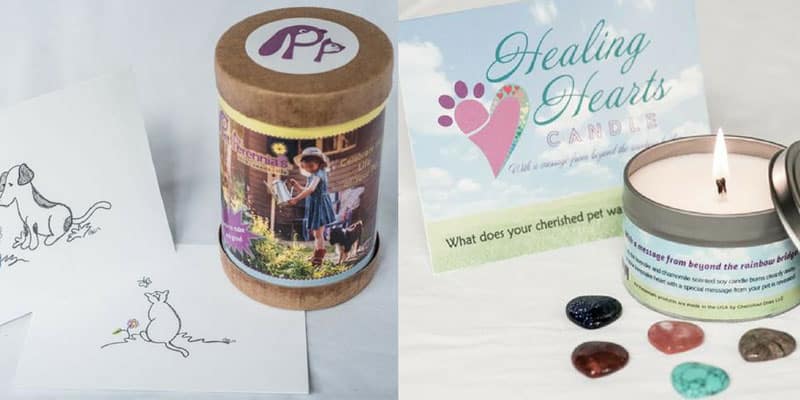 Mind Your Business in 2020 With Daysmart Pet's Dog Christmas Gift
If you're not using Daysmart Pet Software, the busy end-of-year season takes an extra toll. There is no better way to get organized, grow your capacity and pump up profits. Thousands of grooming salons trust Daysmart Pet to check clients in, book online, market to new clients, and allow staff to monitor and manage their own calendars from a mobile device.
When evaluating grooming software for your business, get beyond the color-coded appointment book and look for: robust payroll, extensive reporting, and automated marketing tools at affordable monthly rates with no contracts. Expand your brand with a custom website, text reminders (and confirmations!) for appointments and keep 'em coming back with monthly memberships, custom gift cards, and loyalty points!
You're in the grooming business – run it like one. Run it #likeaboss with Daysmart Pet by starting a free trial!
Happy Holidays and here's hoping ALL of these goodies find their way under your tree!