Safe Dog Dryers Your Customers Will Appreciate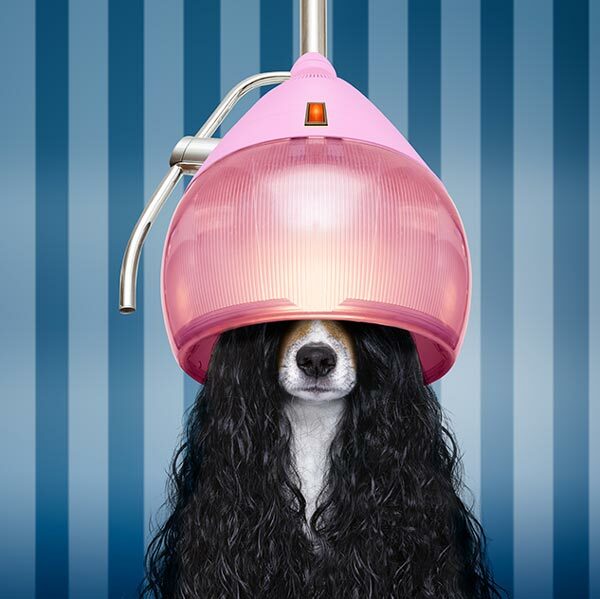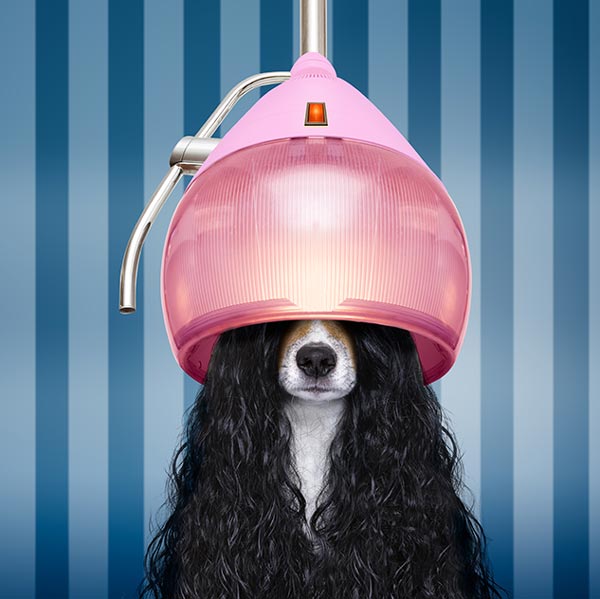 Safe Dog Dryers Your Customers Will Appreciate
Goomers know.
One of the most important steps in the grooming process is drying your furry friends. They also know that this step can be tricky.
Dog dryers have come a long way as the grooming industry has grown. What used to be the most time-consuming part of the process is now much more efficient.
More importantly, dog dryers have become safer when maintained well and used properly. We've rounded up a list of our top choices for the safest, most efficient, dog dryers on the market.
Your customers, and their owners, can rest at ease knowing you have their safety, and comfort, in mind.
Dog Dryers and Safety
First off, we'd like to talk a bit about safety. Every so often a story will come across the news about a dog dying from heat exposure in professional dryers.
These stories are so sad, and also, so avoidable. If you and your grooming team care for your equipment and follow some basic precautions, professional dog dryers and drying cages can be used safely.
These incidents have prompted legislation in some states. The grooming profession itself is not actually federally regulated.
However, you'll want to make sure that you know and understand any requirements your state has before investing in professional doggy dryers.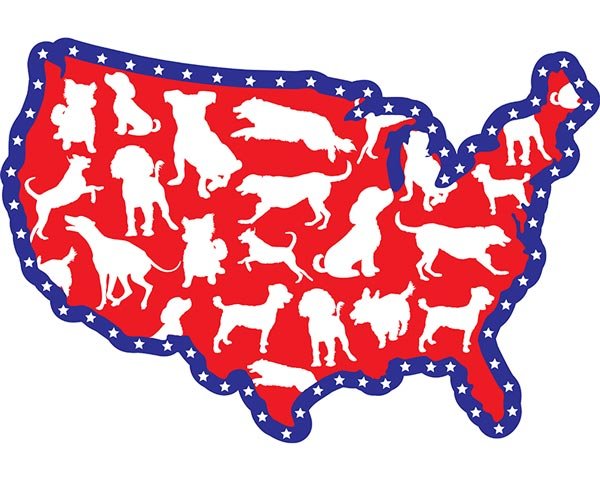 A Few Specifics on Doggy Dryers
There are three main types of doggy dryers found in grooming salons across the country; cage dryers forced air dryers, and stand dryers. There are things to keep in mind for each one in order to use them safely.

Cage Dryers
Look for a dryer with a timer; it is a perfect feature to prevent extended use. Do not leave a dog unattended for more than 15 minutes at a time.
Many have different temperature settings, but to play it safe stick with low or cool functions. An additional precaution is to place a thermal sensor in the crate to make sure the cage temperature stays in a safe range.
The cage needs to be well ventilated so that there is no heat build-up, and if the cage is metal you need to make sure the cage is big enough for the dog to sit, turn and move unimpeded.

Forced Air Dryers
These have changed the game for dog hair blow dryers. Some have an airflow of over 58,000 feet-per-minute, good-bye long dry times!
These are also the loudest of the dryers, which is something to keep in mind for your more sensitive clients.
While they don't produce heat they may get hot because of their motors. They are generally safe and offer flexibility for the groomer.
Stand Dryers
These also can get very hot, so pets should never be left unattended. They allow groomers to keep their hands free and finish the pet's coat to gleaming perfection.
They can be loud and blow out a lot of air, but there are models that blow less air, are still efficient. Allowing you to move through the coat with ease.
General Considerations
There are two types of motors for most dog dryers. Those requiring a brush, and the brushless motor.
Brushless motors tend to be more expensive upfront, but they also tend to be more efficient and last longer.
You'll also want to think about the noise. OSHA recommends that groomers protect themselves since they are exposed for long periods of time to the noise of the dog dryers.
Dog's also may be easier to manage if you protect their ears while they are being dried.
Now, on to that list!
Our Top Safe Dog Dryers
There are a ton of options out there when shopping for a dog blow dryer. These are some of our top picks, all of which hit the mark for safety, efficiency, and style.

Double K Industries ChallengAir 560 Cage Dryer
This one is an investment and considered top-of-the-line. It's got those safety features we mentioned; a timer and a temperature control unit. The unit monitors the cage temperature, ensuring pets don't overheat.
It's also got a quiet motor, can be attached to most drying cages and has 2 air and temperature settings.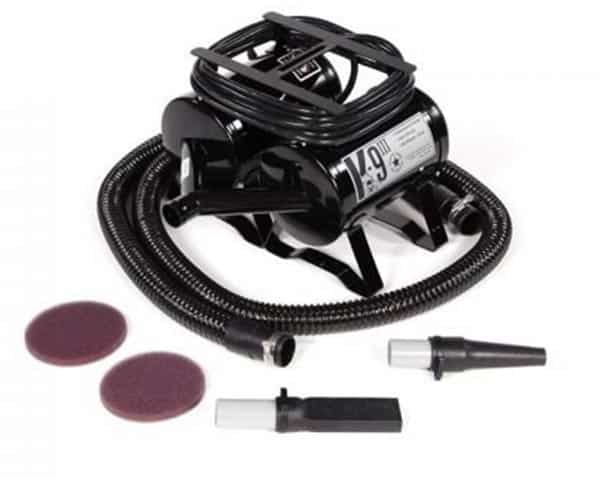 K-9 III Dog Dryer
This is a high-performance model. Great for large breeds with thick manes.
The K-9 III promises it's the most powerful on the market, cutting your drying time in half.
Despite this, the model is still fairly lightweight, has a 10-ft hose, two motor options with corresponding filter options, and comes in a variety of colors.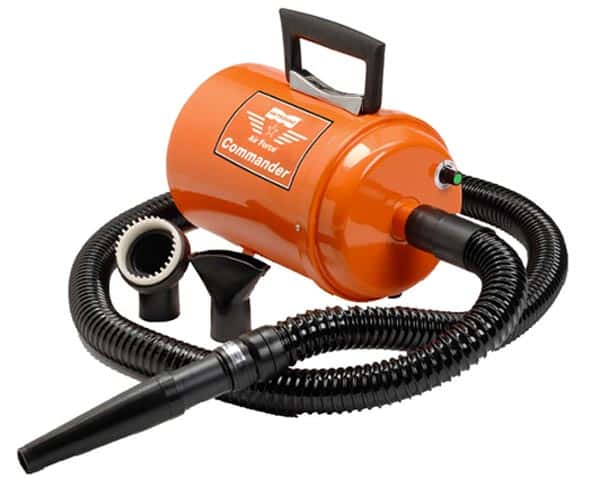 Air Force Commander Professional Dog Grooming Pet Dryer by Metrovac
Metrovac is a trusted name in the world of professional grooming. Bringing 30-years of customer satisfaction to the table.
This particular model is said to be better for less fluffy coats and smaller pooches. However, it does have 2-speeds so it can handle large and small breeds.
It can be used vertically or horizontally, has airflow control, an air concentrator, an air flare tool, a groomer rake, and an easy to change the filter.
What's more, is that it promises to cut drying time by two-thirds, or better.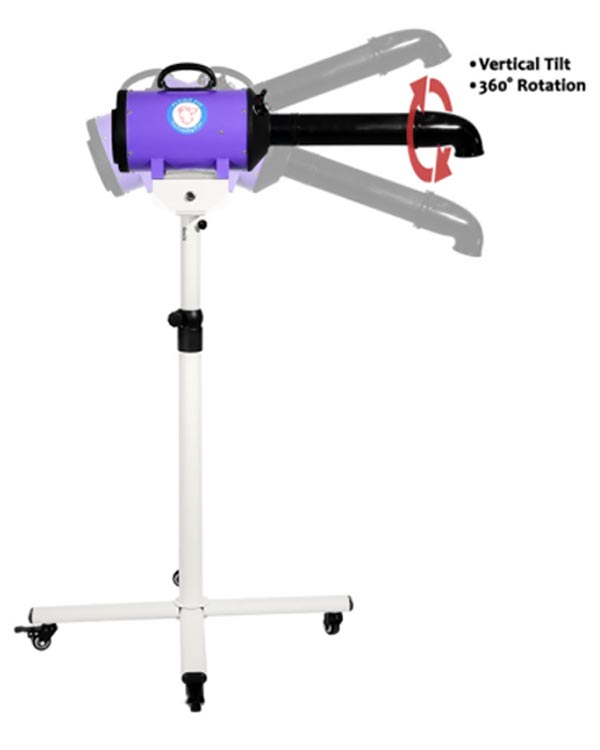 Flying Pig High-Velocity Dog Pet Stand Grooming Dryer
This single-motor dryer touts ease of use for a simple drying process.
One of the reasons why this model stands out is because it features a control panel that allows the user to customize the dry. Easily altering the speed and temperature, to suit the needs of the dog on the table.
The 10-ft hose is stretchy and durable and allows for a variety of different attachments to be used.
Shelandy Pet Hair Dryer
Whether you're grooming a great dane or a poodle, this dryer is a winner for all the breeds.
Coming in hot with multiple temperatures and speed settings, a special device for noise reduction, and a spring hose with several attachments to achieve a variety of styles.
It's portable yet uncompromising in efficiency. They use Amazon to fulfill orders so you can get it super quick.
The Lap of Luxury
We hope that we've helped shed some light on things to consider when shopping dog dryers that will keep your clients safe and gorgeous.
To stay plugged in with content curated with the professional groomer in mind, we invite you to subscribe to our blog.
You'll get first access to industry trends and helpful hints to keep your grooming business booming delivered right to your inbox.