The Pawfect Dog Dad Gifts for Father's Day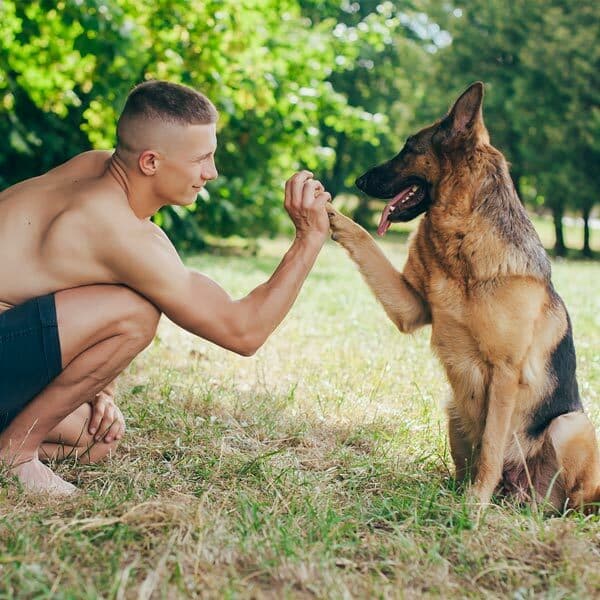 Anyone can be a pet owner, but it takes someone special to be a dog dad (or mom)! And because Father's Day is just around the corner – June 16 to be exact, you might be wondering what you can give the dog dads in your life. He's likely had A LOT of time with his prized pup at home amidst the COVID lock down. Lucky for you, we've done the hard bit by researching the best dog dad gifts for dog owners. Check out these pawfect dog dad gifts for Father's Day.
Dog Dad Shirt
Some people think giving shirts as a gift is terrible. But it really depends on the print, as well as the person getting the gift.
Personally, we think dog dad shirts like these are wonderful. They're practical and you can give a bunch of them to every dog parent in your circle. Or, if you know custom t-shirt printing shops, you can have one printed with your own design.
If you're feeling generous, you can give 7 shirts, one for each day of the week.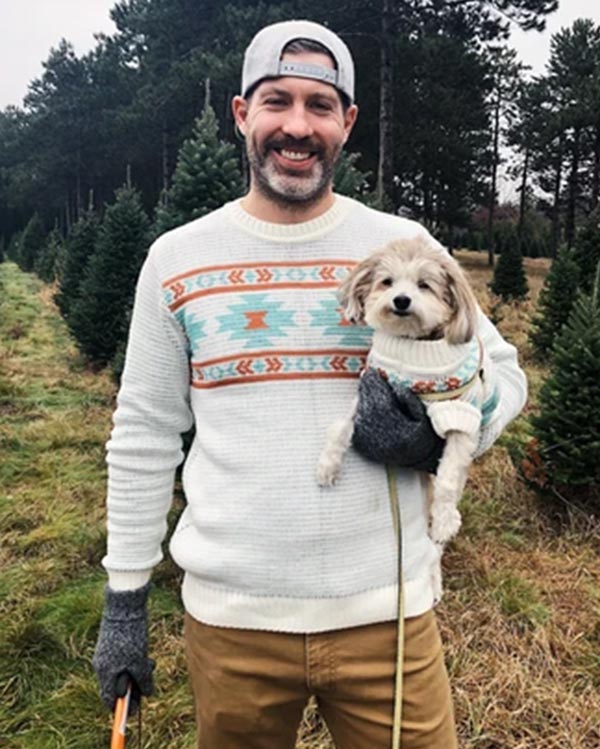 Matching Dog and Owner Apparel
So some dog dads have taken it to the next level of adorable by matching their outfit with their pups. Finding companies like Dog THREADS who specialize in twinning pup and parent apparel was quite a delight as that image will just makes anyone swoon.
Personalized Sticky Notes or Notepad
Here's a fun fact for you. Did you know that the average office dude or gal gets 11 messages via Post-it daily?
So if your guy spends most of his time at the office (when not spending time with his dog baby, of course), why not give him something he can use often and remind him of his best pal at the same time?
Just think how happy he'll be when he sees a picture of his furbaby every time he has to write a note.

Free Apps
Yes, you read that right. We're saying you should get a dog dad some free apps for Father's Day. After all, aren't the best things in life free?
Okay, that sounds a bit corny, but hear us out. such as Finding Rover or DogVacay are actually quite useful for dog owners. Finding Rover , for example, helps families find their lost dogs through a virtual database of canine facial recognition, while DogVacay helps dog owners who want to go on vacation find cage-free pet boarding in their region.
Now, if the dog dad you're giving these gifts to isn't all that tech-savvy, you can take this opportunity to introduce him to the wonderful world of apps. Yes, you may have given him a free gift but he'll surely appreciate your thought and effort.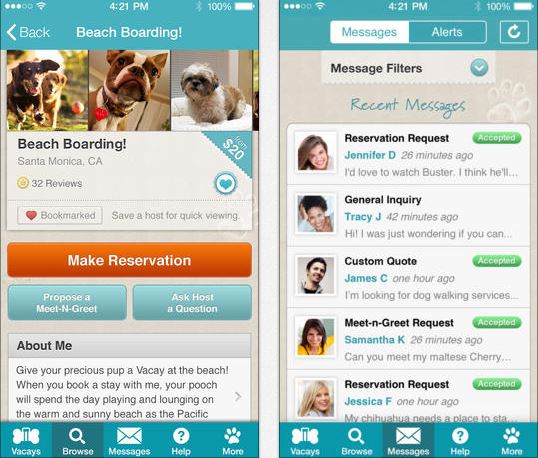 HEPA Filters
Do you know of dog dads who have pet allergies?
While some people would just tell these dog owners to get rid of their furbabies, we know for a fact that there's a way to live with pet allergies without getting rid of your pet.
One of those ways is with HEPA filtration. Aside from removing microscopic allergens, HEPA filters also get rid of indoor air pollutants, which allow homes to retain good indoor air quality.
High-Tech Pet Gadgets
If you're looking for unique gifts for dog owners that double as the perfect Father's Day presents, you can go for high-tech pet gadgets.
From wireless, waterproof devices that act as GPS beacons for doggies to home monitors that allow owners to check up on their furbabies while they're at work, there are so many gizmos out there that are sure to please techie dog dads.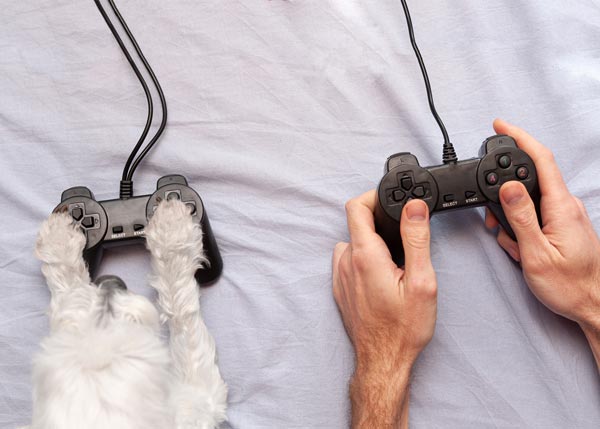 Dog Books
What's the best way to please a dog lover and a bibliophile?
Give them a dog book or two (or more if you want). Now, if you're not sure which ones are good enough to give as a gift, you can start with Oprah's recommendations, which include titles such as Oogy: The Dog Only a Family Could Love and You Had Me at Woof: How Dogs Taught Me the Secrets of Happiness.
Doggie Cufflinks
For a stylish dog dad, you can't go wrong with doggie cufflinks. They come in all sorts of styles and shapes now, so you shouldn't have any trouble finding the perfect design.
There are silver ones, gold ones, and even cufflinks made from wood. Just choose something you know he'll love to wear for formal and semi formal occasions.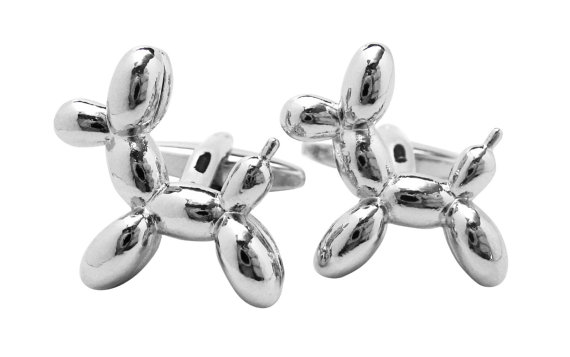 Dog Dad and Baby Holiday
Feeling generous? If the dog dad you have in mind is in dire need of a vacation but can't go because he doesn't want to leave his precious pup, give him and his baby a vacation.
The great thing about doing it this year is there are so many dog-friendly destinations nowadays, you won't find it a hassle to plan in advance or just in time for Father's Day.
Dog DNA Test Kit
Is he obsessed with his furry companion's genetic makeup?
We can assure you, it's not because he's being over the top as a dog dad. If he has a mixed breed dog, it's even more important for him to know its background because there are specific health issues he may need to watch out for.
For example, Dobermans are at risk for bleeding disorders while certain big dogs are prone to arthritis. Knowing these risk factors can help owners make better choices about their dogs' diet and other health requirements.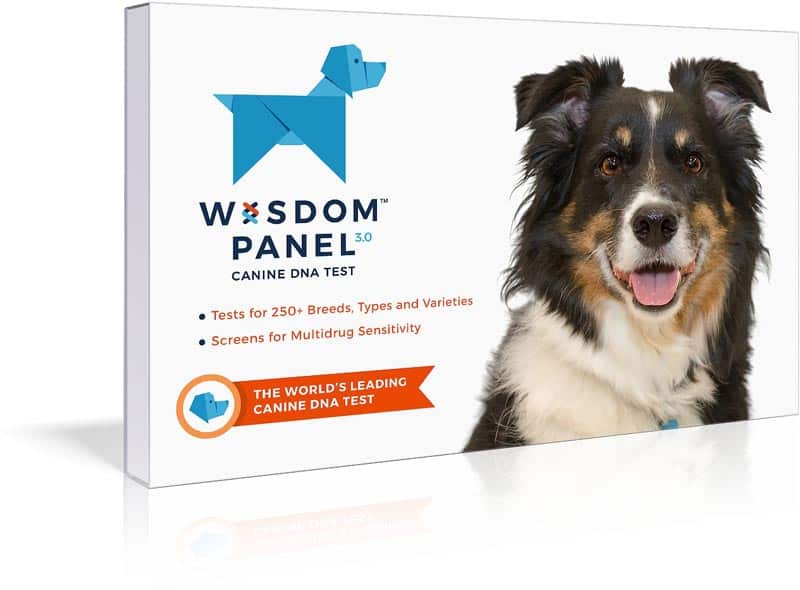 Weird Dog Dad Gifts
For dog dads who like ridiculous stuff, there are some truly bizarre accessories for their furbabies you can gift them with.
From dog tattoos to pet high chairs, pet saunas, and butt covers, you just have to do a bit of research to come up with a weird dog gift an equally weird dog dad will love.
Dog Dad Gifts: Are You Set for Father's Day?
Now that you have some ideas as to what to give the dog dad/s in your life, don't wait until the last minute to get the perfect gift.
And if you're still looking for gifts for dog owners, don't forget to check out our blog for more ideas.
Know of dog dads who also have their own pet grooming service? You can give them the perfect Father's Day gift with the right pet software. Check out Daysmart Pet Software for more information.