What's the Best Dog Calming Aid On the Market Today?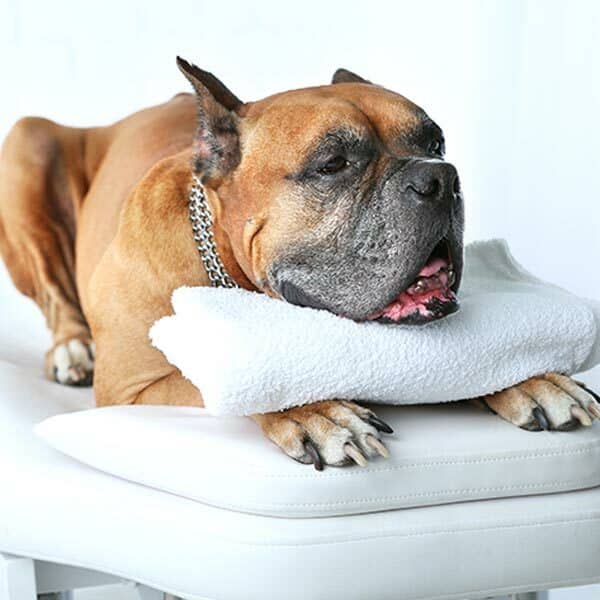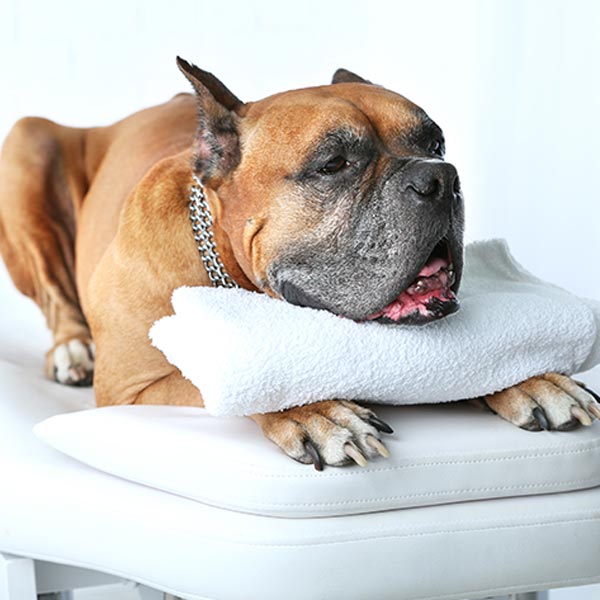 What's the Best Dog Calming Aid On the Market Today?
If you run a pet care facility, it's important to consider all of the potential calming aids that can help their pets feel at ease in and out of your clinic.
Dogs get anxious and nervous for many reasons, and more often than not, it's a combination of several. When it comes to calming down, most solutions don't work. However, some do.
That's what this article is about. We will cover the variety of dog calming aid that can help a pet learn to be peaceful, and stay that way. So keep reading to learn more.
Massage Therapy
Massage is great for people, why not for dogs? Well, it is. Massage helps heal the mind and body and is a great supplement for an anxious dog. Having a resident massage therapist at your location is a great way to help ease dogs into grooming.
Massage techniques can be quickly learned, which employ a series of long, slow, and gentle strokes that can intuitively calm any pet. Aside from the therapeutic massage, it's encouraged that you attempt other methods of intuitive touches, such as Tellington Touch or anything else that involves physical contact.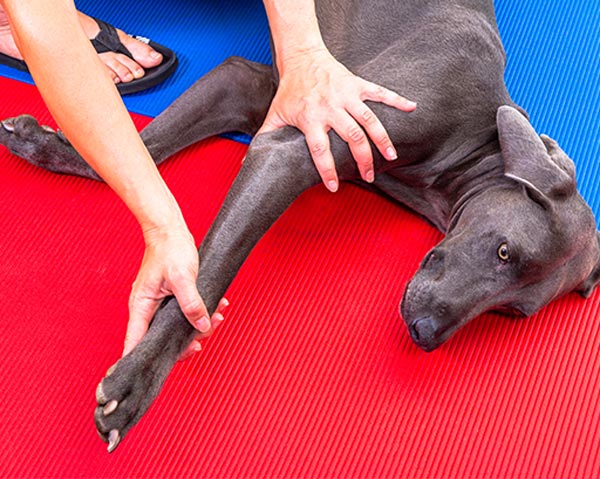 Dietary Changes
What do you think happens to a child who only eats Mars bars and drinks Coca-Cola? Aside from the evident health benefits, there are many behavioral reasons why you might want to restrict the quantities of sugars in your child's diet. Great food promotes great feeling, thus great behavior.
The same goes for pets. Feeding a species-appropriate, low carb, high protein diet can help calm a hyperactive dog. Many owners will note a rapid decrease in anxiety behavior after switching from a high carb to a high protein diet.
Speak with your vet about your current pet's diet and how it might affect their behavior if you choose to change it. For more information on the appropriate diet for your pet, speak to a veterinarian.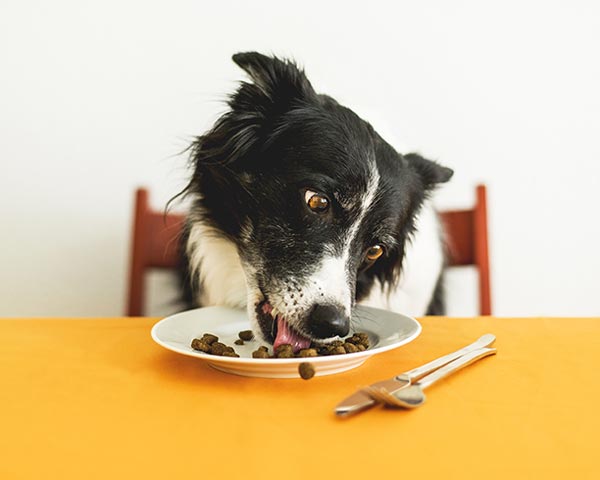 Calming Caps
An actual tool that is developed to reduce stress in dogs who are reactive visual stimuli is the calming cap. Manufactured by Premier Pet Products, it has seen great success with many pet owners in combinations with behavior modification for reactive/aggressive dogs.
If you want to try it out, make sure to follow the acclimation and fitting instructions. Before you start to use this cap in behavior modification, make sure to teach your dog that the cap is fun and pleasant, and not a crutch to their activity.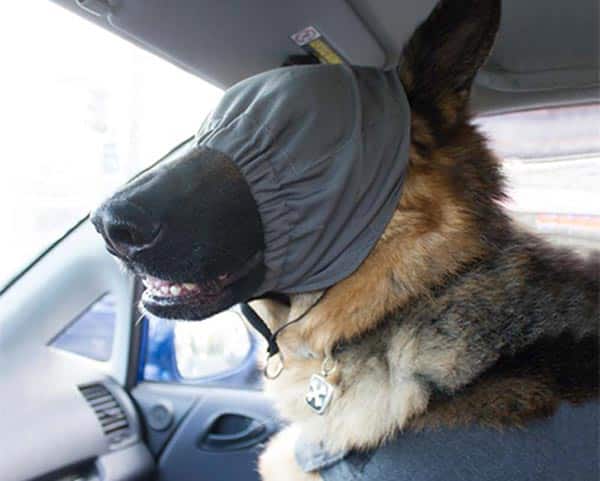 Through A Dog's Ear
TADE, also known as Through A Dog's Ear, is a calming aid that works great for impulsive, nervous, and anxious dogs. Also, it is the only clinically-backed auditory series that has practical solutions for anxiety issues in canine.
The music collection consists of various compositions designed as a dog calming aid. Also, the TADE book is great for pet owners who want to better understand how sound and acoustic environments affect the behavior of our dogs.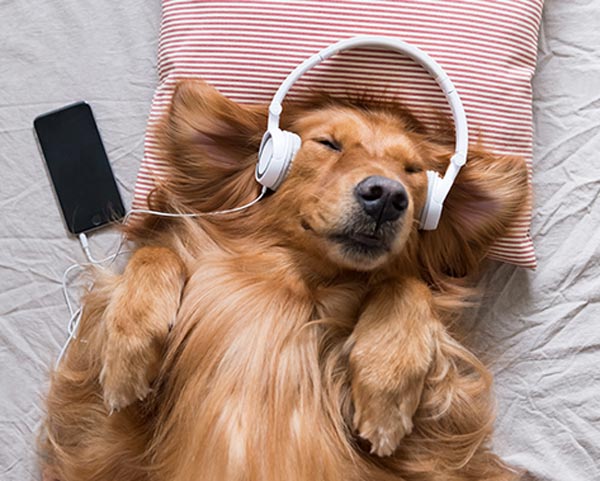 Dog Appeasing Pheromones
DAPs are meant to chemically mirror the calming pheromones that a dam releases in presence of her pups. Dog Appeasing Pheromones have been clinically-backed and proven to substantially reduce the behavior of barking in a shelter environment.
It is available at most pet stores, vet clinics, and training centers. It's available in a collar, spray, and room atomizer formats. A little spritz could go along way for a dog's nerves.
Thundershirt
The thunder shirt is a relatively new product that has shown tremendous value in the dog world. The thunder shirt is basically a piece of apparel that your pet will wear in a variety of environments, even on dog walks. And it has a supposed 80% attribution to reducing anxious behavior caused by thunderstorms, fireworks, garbage trucks, and other nuisances that pets find overwhelming.
They are also great for pets with separation anxiety, travel anxiety, or anything else that involves anxious behavior.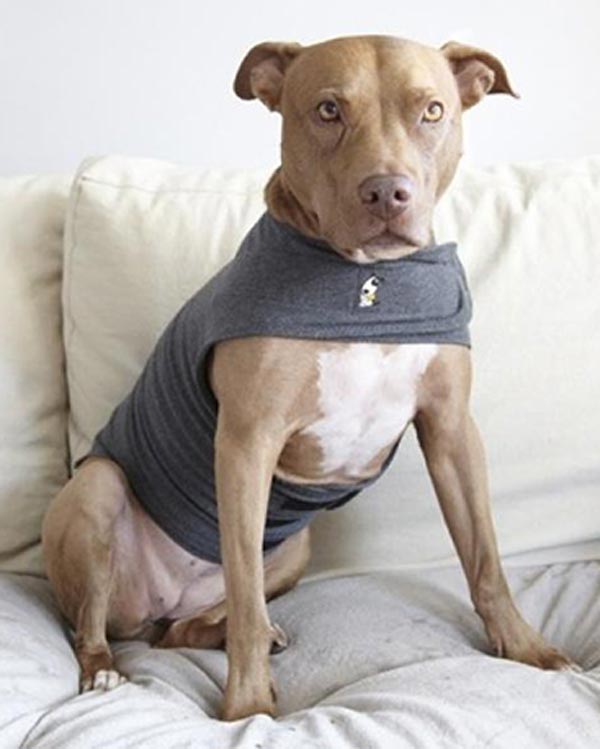 Dog Calming Aid in Herbal Remedies
To help an anxious dog, you can also employ the use of various herbal remedies, such as made from flower essences or plant materials. These can be bought at health food stores or pet supplies. Make sure to purchase solutions that are designed with dogs in mind and don't contain alcohol.
CBD full-spectrum oils are extremely potent and are vividly useful in helping calm your dog. These herbal solutions are safe, and won't interact with prescription medications that they might be taking. Nonetheless, still check in with your vet to make sure.
The herbal medicines can be used to treat long and short-term anxiety issues and work best for pets who bark excessively and or have recently moved homes. You can add these oils or essences into your pet's food, treat or water and repeat on a per-needed basis.
Traditional Medication
You can also ask your vet for any potential traditional intervention that can help reduce your dog's anxiety. Medication is a no cure, but it is a temporary aid that can assist you in resolving the greater picture, such as behavioral issues.
As such, you will see the best possible results if the medication is combined with behavioral modification training.
Dog Service Software for You
Now that you know about the various dog calming aid solutions, you are well on your way to ensure that you provide the best possible options for your clients. If you're interested in taking your facility's pet care to the next level, you need to consider all aspects of the business – most specifically the software.
When it comes to running a pet care business successful, organization and management get overwhelming, so with the help of our customized solution, you can alleviate all of the nuisances of running your business.
Get in touch with us and we will happily answer all of your questions.