These Funky, Modern Dog Beds Your Dog Is Sure To Love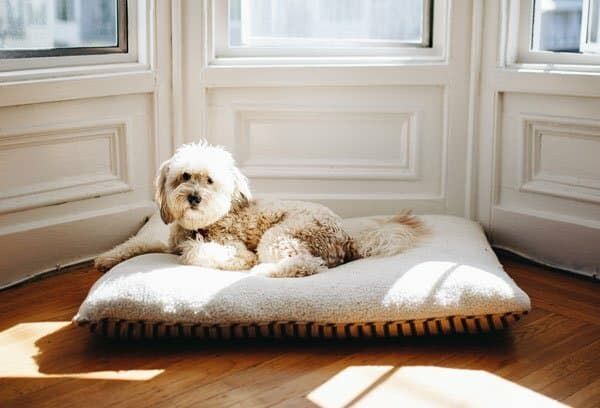 You finally caved and got the puppy you've been dreaming of – now comes the time to buy supplies for it. It needs food, toys, bowls, and something no dog can go without. A dog bed. Luckily there are plenty of cozy, modern dog beds to choose from.
There are plenty of modern dog beds that will be perfect for your new furry friend. Check out some of these funky bed options that will serve your dog from the time they are a puppy to when they become an elder.
Modern Dog Beds
1. Bowsers Donut Bed
The Bowsers Donut Bed is the perfect bed for about any dog. They come in a variety of sizes colors, and patterns. If your crate training your pup there is a cushion inside this bed that can also work as a crate pad.
When the time comes to wash it, you won't have to throw the entire bed in the wash. All out have to do is take off the cover. The fun donut shape will help your dog feel secure so they can sleep soundly through anything.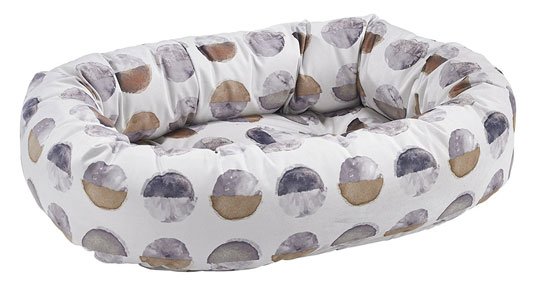 2. BUDDYREST Orthopedic Bolster Dog Bed
Elder dogs are just as vulnerable to arthritis as their owners are. If yours shows signs of it, then the veterinary approved BUDDYREST Orthopedic Bolster Dog Bed is a great option for them.
It's pressure calibrated to ease arthritic pain and promote joint health. It's waterproof so if your elder pup has an accident in it you won't have any problems cleaning it up.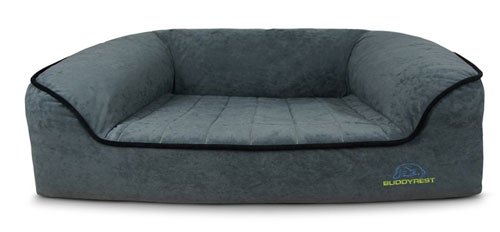 3. SUPERJARE Elevated Pet Cot With Canopy
A family gathering isn't a family gathering if not everyone can join you. The SuperJare Elevated Pet Cot will allow your dog to sit out in the yard with you and remain cool even in the hottest summer months.
It raises off the ground which keeps them off your hot patio pavement and the canopy gives them shade. It's easy to install and portable so it would be simple to take your dog with you on camping trips as well.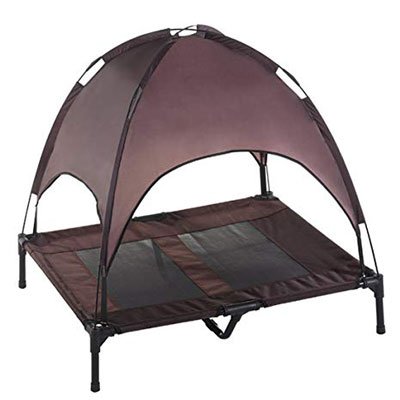 4. FurHaven Jumbo Ultra Plush Sofa Style Couch
It's tough to find a bed that can hold all of your dog depending on how large it is. The FurHaven Jumbo Ultra Plush is spacious enough to do the job. Jumbo is in the name after all.
It contains an orthopedic egg crate that promotes joint health for older dogs. The cover of the bed is machine washable which makes for super easy cleaning.

5. Best Friends by Sheri Luxury Faux Fur Donut Cuddler
The Best Friends bed is the perfect bed to pick up if you have a small puppy. The fluffy fur will remind them of their mother which will make them feel safe and secure.
The ring provides neck support which will add to their comfort. You won't have to worry about your pup having a reaction to the materials because they are pet safe.
It will be easy for you to keep the bed clean because the fur is machine washable, and the bottom is water and dirt-resistant.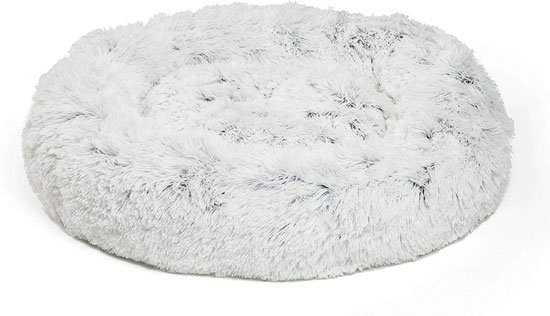 6. Kuranda Chew Proof Modern Dog Beds
If your puppy is a chewer, nothing in their path will be safe. This includes their bed. It's hard to find toys they won't destroy in one sitting and beds that they won't ruin.
A lot of beds boast being chew proof but the Kuranda is. The frame is made of PVC and the canvas part is durable enough to where your puppy will have problems chewing through it. If they chew a hole in it, the bed comes with a 1-year warranty so you can replace it.
It elevates off the floor so it will keep your dog nice and cool. If you're worried about it not being plush enough for them, you can put their favorite blanket on it.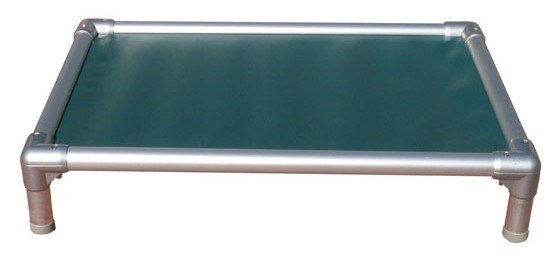 7. California Dreaming Memory Foam Modern Dog Beds
This bed has it all. It's modern, stylish, comfortable, and supportive. If you're trying to be more cautious with your carbon footprint, you'll take solace in knowing it's made of 100% recyclable materials.
When it comes time to wash it, you can take the cover off and put it in the washing machine and dryer. The best part about this bed is that your purchase will help provide beds to shelter dogs in need.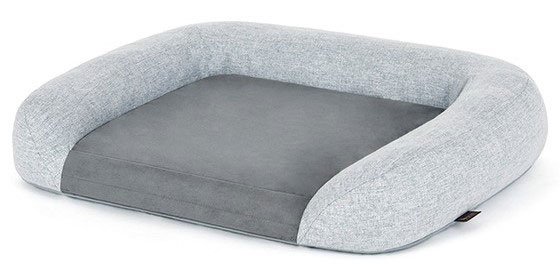 8. Urban Denim Lounge Bed
The problem with dog beds is that dogs will chew the paint off the zippers. Even if it's just a little, the toxins that get in their body from it can be harmful. You'll be happy to know that the zipper on the Urban Denim bed is toxin-free.
This bed is safe for chewers because it's made of durable materials. It will be hard for your dog to get through it.
The elevated sides will give your dog a comfortable place to lay their head and the material will go with all your decor too.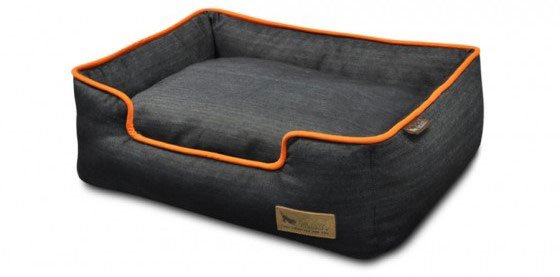 9. Diamante Stripped Rectangular Bed
If you're looking for something a little different then you should consider the Diamante bed. They are made by hand in Mexico and trust us when we say you'll never find a bed that's more unique.
It's woven out of colorful upcycled clothing that's been turned into yarn. The result is a colorful patterned bed.

Modern Dog Beds that Your Fur Baby Will Go Crazy For
Are you looking for a dog bed for your new furry friend? Every dog is different but you shouldn't run into any problems with these gorgeous modern dog beds. Do more than give your dog a place to lay. Put them in the height of comfort and luxury.
Are you a kennel owner or pet groomer looking for software to help you run your business? Try out our software for free today.