Reasons Why Cost of Dog Grooming is Greater Than Your Own Haircut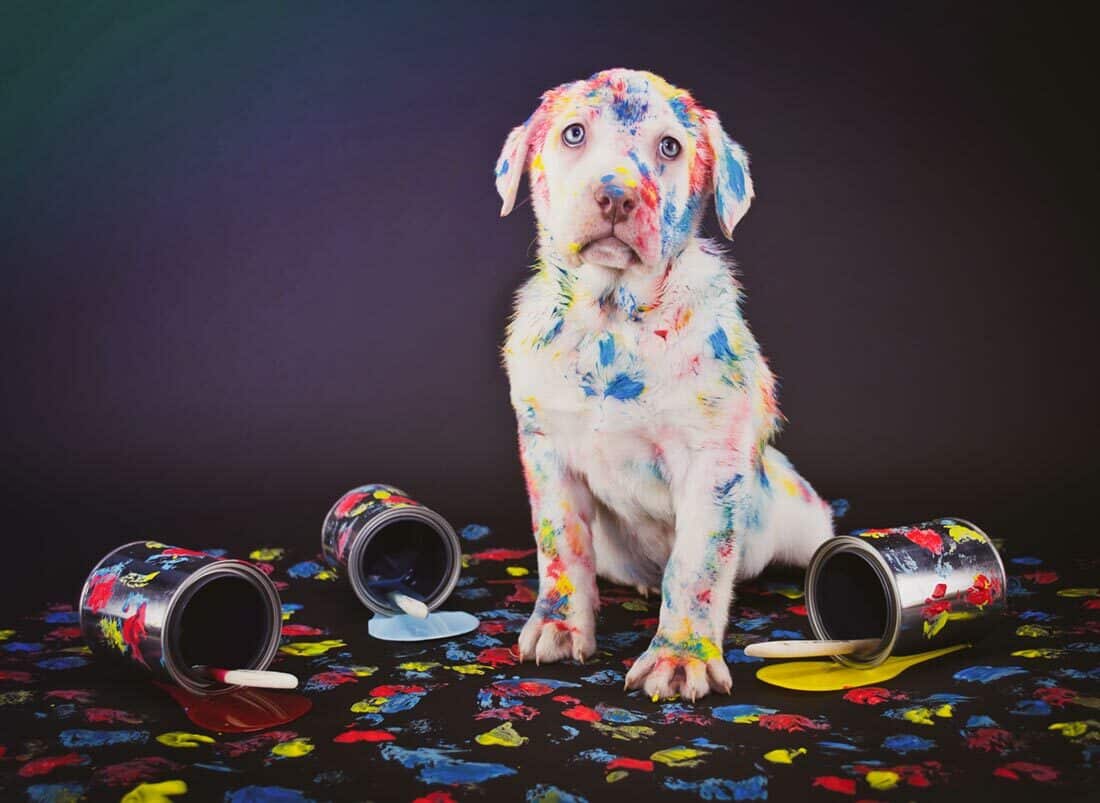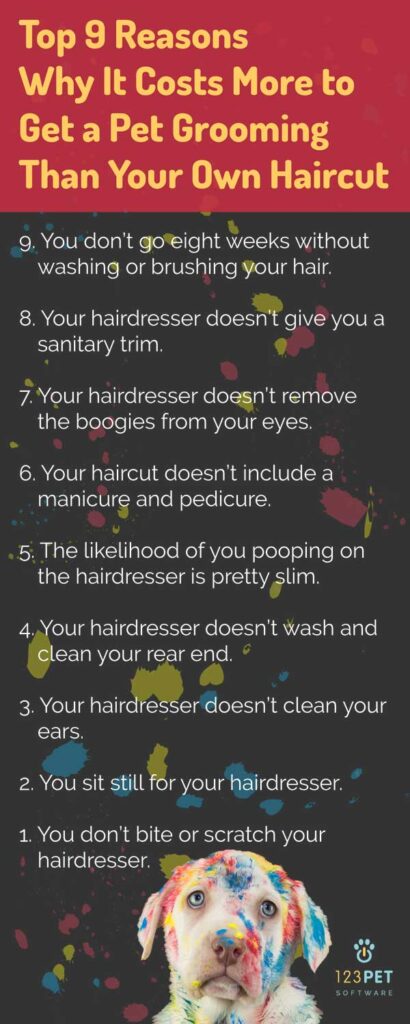 The Cost Of Dog Grooming
Let's face it – bringing your favorite furry friend in for a haircut may not be something you like to do, especially when they finally realize the ride they got to take was to the groomer. And, then, there is the cost of dog grooming – why does it cost so much? In fact, there are quite a few reasons for this. Let's take a look.
#9: You don't wait eight weeks without washing or brushing your hair.
Just imagine that for a moment. If you are the type of person who can't stand going a day without a shower, imagine what you may feel like after eight weeks. Even all of the licking they do doesn't get the deep down clean of a true bath.
#8: Your hairdresser doesn't give you a sanitary trim.
Yes, down there. There is no reason why your hairdresser is taking a sharp object near your private areas. And, that's a good thing, but it also means they are really doing the work for your pet. Not only does every dog fear trims in this area, no pet groomer wants to slip here.
#7: Your hairdresser doesn't remove the boogies from your eyes.
Have you ever tried to wipe your dog's eye? That black, gooey substance that comes off is nothing but downright gross. This could be one of the reasons you are paying a bit more for your dog's haircut.
#6: Your haircut doesn't include a manicure and pedicure.
But, your pet's does. Your dog and cats hair is likely to look fantastic, but they also will have their nails done, too. And, that in itself is no easy task.
#5: The likelihood of you pooping on the hairdresser is pretty slim.
Is your pet one of the many that walk into a groomer's shop, gets anxious suddenly, and immediately has to go to the bathroom? Yes, the groomer has to clean up after that.
#4: Your hairdresser doesn't wash and clean your rear end.
Remember, there can be eight weeks in between appointments here (and sometimes those at-home baths don't do a great job in this area). However, your pet's rear will be clean just as he or she needs.
#3: Your hairdresser doesn't clean your ears.
On a dog, the ears are one of the most sensitive locations. And, when it comes down to it, they need extra care to prevent water from getting into them. Your pet's groomer knows how to properly clean them, too, giving them that too-cute look.
#2: You sit still for your hairdresser.
At least, that's the hope. Even if you move around a bit, it is not likely you are going to scratch your ear randomly or start barking when someone walks in the door.
#1: You don't bite or scratch your hairdresser.
And, one of the most important reasons why the cost of dog grooming is a bit more is simply this – you don't bite. But, pets do.
Still wondering why your dog's grooming appointment costs more? Chances are good you can see the value by watching just how much care and passion the groomer puts into their work on your pet.
For more interesting and valuable pet grooming content. Check Daysmart Pets blog!