Why Brand Loyalty Is So Important for Dog Groomers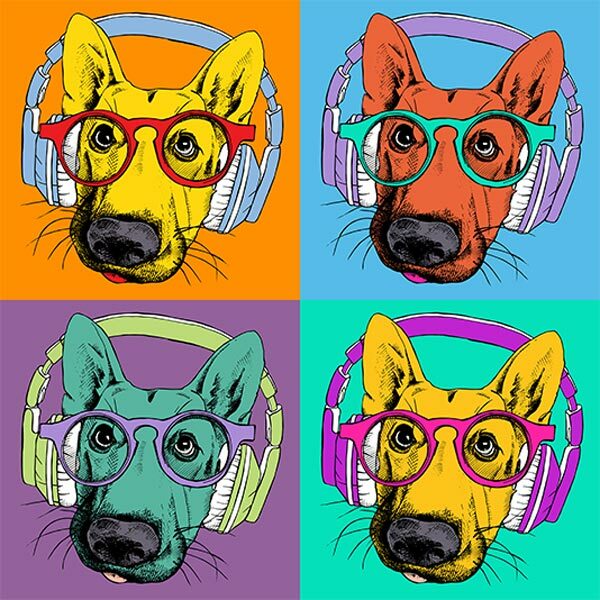 Why Brand Loyalty Is So Important for Dog Groomers
Americans are crazy about their dogs, and nowhere is that more evident than in the money spent caring for their four-legged "kids." According to the American Pet Products Association, services like pet grooming are worth $10.7 billion a year.
It's not surprising. Doting pet owners want the best for their pets, and that includes regular grooming. While dog grooming was once reserved for "fancy" breeds, many pet owners now recognize the correlation between hygiene, good health, and grooming.
After all, regular grooming can pick up on potential health concerns like tender gums and unusual lumps early so pet owners can book a medical check-up and make sure their pet is healthy. And while it's great that more dogs are getting regular grooms, it also means there's a lot more competition than there used to be.
These days, most towns have multiple pet grooming shops. Even the big box retailers have gotten in on it. This means, if you want to stand out, make a stellar first impression, and grow your business, then it's vital that you develop a strong brand.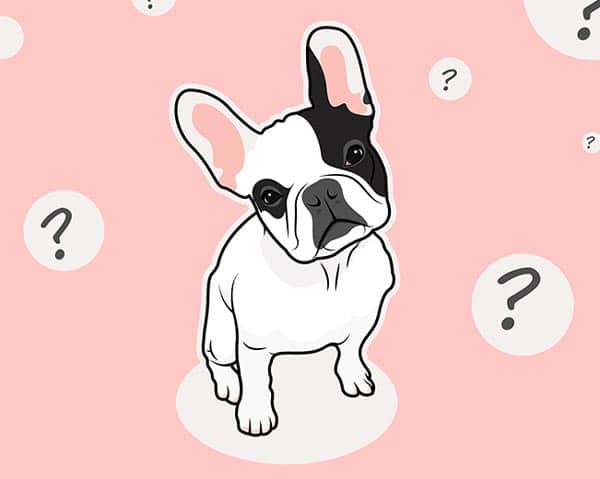 What is Branding?
"A brand is a name, term, design, symbol, or any other feature that identifies one seller's good or service as distinct from those of other sellers" (American Marketing Association) (Source)
You probably have a favorite brand or two. Do you have a daily Starbucks habit, or do you always buy the same brand of shoes?

If you're like many people, you do. When you find a brand that "works" for you, then you're loyal.
For example, you might feel a little pampered when you treat yourself to your favorite treat. You like a specific brand of shoes because they keep your feet comfortable and help you feel supported during your long days of grooming. Branding is much more than logos and pretty colors. It's also about evoking emotion. A good brand makes you feel something.
It also affects your marketing, pricing, customer experience, and even the way your staff works together. But it doesn't happen overnight. Building a brand is the result of knowing who you are and what your business stands for.
Google "branding books for small business," and you'll get dozens of options. If you read them, you might be amazed at deep thinking work that goes into creating a strong brand.
Questions like:
What do you want your customers to feel when they first encounter your business?

Why do your best customers love you?

Who is your ideal customer (and no, "dog owners" isn't the answer.)

Who's your competition?

What types of dogs are in your area? (so you can tailor your services)

What do you want to be known for?
Many web design, graphic designers, and marketing professionals will help you work through these questions as part of their services. But even if you don't have the budget to hire outside help right now, that doesn't mean you should skip these branding exercises.
It's worth taking a few hours to think through these questions. If possible, discuss them with a trusted resource, and you'll be on the way to laying the foundation for your strong brand. A brand that your customers associate with a specific "way of being" and happily recommend to their friends.
The good news is that while it takes time to build a strong brand, it's also the foundation of any successful pet grooming shop. Over time, you'll develop brand recognition, which instills confidence in you, your staff, and your customers.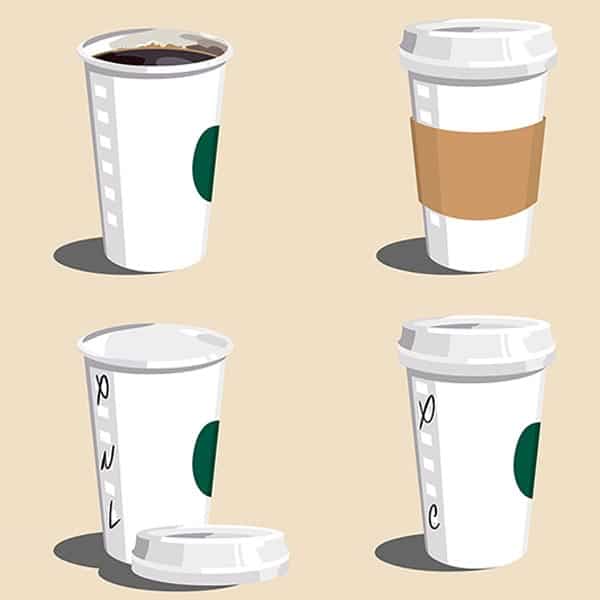 Why Your Dog Grooming Salon Needs Brand Recognition
Brand recognition is that immediate response people think when they hear about you or see your logo. One example is Starbucks. Chances are, you can conjure up a mental image of that green logo with the mermaid and white cup in the center right away.
That's the power of brand recognition.
But let's talk about that representation. What does Starbucks mean to you? Maybe you're a raving fan and have your favorite ½ caf, extra foam, skinny macchiato order memorized, or perhaps you think it's overrated.
Either way, you know that the brand sells coffee and offers a clean, designed feel to their interiors. Yet, the logo represents much more than coffee. It represents consistency and good customer service. You know what to expect when you go there, and even a sidewalk kiosk provides the same products and services.
That's the power of a strong brand.
From the moment they see your social media posts to the moment they pick up their dog from a groom, you have the opportunity to provide a consistent look and feel throughout the experience. That consistency is at the heart of branding.
Jim Chatfield, co-owner of Scrubbers Dog Wash with three MI locations, says, "First impressions are everything."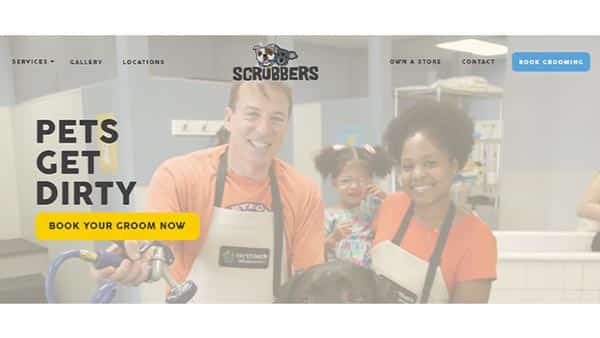 If you have a professional-looking logo and website, you'll look credible. You'll look bigger than you are, and that builds trust. Part of that trust is consistent behavior. Is your social media updated regularly? How do you communicate doggie drop off's and pickups? How do you answer the phone? (Or do you answer the phone?)
Jim says, "Too many groomers answer the phone while they're grooming or in between appointments and the customer hears a lot of noise. It's not very professional."
He says it's not very profitable either because groomers only produce revenue when grooming dogs, not when they answer the phone.
He says automated software eliminates the need for phone calls. "We book 40% of our appointments between when we're closed, and we open the next day. Our new customers find us online and see the Google reviews. They look at the website, it looks professional and is easy to navigate. They book right there while they're thinking about it. They never call or ask about the price."
He also says, "Branding is especially important for multiple locations because you want to maintain consistency from one to the other."
When you have a strong brand, you're in a category of one. It doesn't matter how many other pet groomers are nearby because your salon will stand out by looking credible and professional. That's the power of brand recognition.

Branding Builds Trust

As a dog groomer, you're in the trusted position of caring for people's "fur babies." As you know, many people may be anxious about leaving their precious Fluffy with you and it's up to you to help set them at ease – both the person and the pup.
One way you can help the humans feel more comfortable is by explaining your grooming process and showing how you focus on calming anxious pups.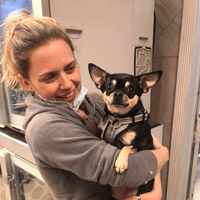 Rachel Ann Stalcoskie of Country Clips Pet Grooming in Pocono Summit, Pa. says, "You can lead that dog into bravery." She says the dog looks to you for leadership, so you need to present confidence. She also has a grooming ritual that always starts with the same foot and proceeds the same way every time. She teaches that process to all of her groomers so that even if the dog gets a different groomer, the process is the same, and the familiarity puts the dog at ease.
This type of consistency builds trust with both your human clients and their pets. It extends to what you post on social media, your website, and how you communicate. Consistency builds trust, which builds the brand.
This pays off with good word of mouth marketing.
Brand Loyalty Means You Need Less Advertising
How did you market your dog grooming salon when you started? If you're like a lot of groomers, you did a lot of grassroots marketing. Maybe you attended local networking events or introduced yourself around at local dog parks and veterinarians. You might sponsor a booth at a local event or buy ads online.

Of course, no matter how much outreach you do, you still need to get your online presence in order. Your website, Google Listing, reviews, and social media are the foundation for looking like a credible business.

Misty Gieczys of Designer Paws Salon with two Ohio locations says reviews are essential. If 84% of people trust online reviews as much as those from people they know, then you'll want to have a process for getting those reviews.
She uses reputation management software to automate reviews. Within 30 minutes of a groom, the client receives a message asking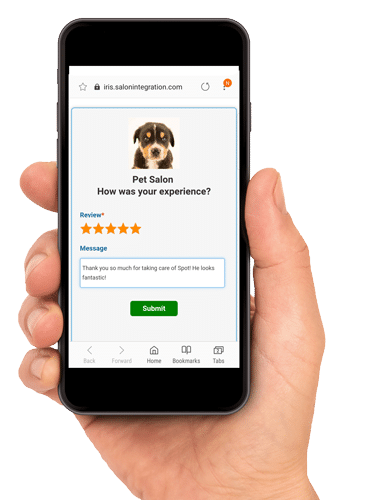 if they'd like to leave a review. If it's a 5-star review, then she asks if they'll share it with Google.


It's a lot of work just to get your name out there and bring in those first customers. Yet, if you focus on great customer service, you'll build brand loyalty.
You can also offer referral incentives to your favorite customers to encourage them to recommend you to their friends and family. Whether it's a $5 off coupon or an extra treatment as a thank you, you can delight your customers and have them spread the word for you.

Another way to encourage brand loyalty is to encourage booking the next appointment at check out. Krystall Purchell of Pooch Paws to Go in Rockland, MA says, her clients are on 4-6 week cycles. Because she's a mobile grooming service, she groups her appointments by geographic area to save time and gas. She says, "I pre-book my appointments six months out."
Your Brand of One
As you can see, developing a brand is much more than a pretty logo. It impacts every aspect of your business and even can even extend to the way you groom a dog. The more intentional you are about brand building, the better. Ask yourself what you'd like your business to look like in a year or three and start working toward that. What do you want to be known for?
Krystall Purcell no longer takes one-off clients or snowbirds. "They don't pay my bills."
Misty Gieczys doesn't offer discount cards, "We're not about giving discounts. We don't give multiple dog discounts. We've found that people then expect discounts." She maintains brand recognition by being active in her community. She's also developed a reputation for hand scissoring which is another aspect of brand building – developing a specialty.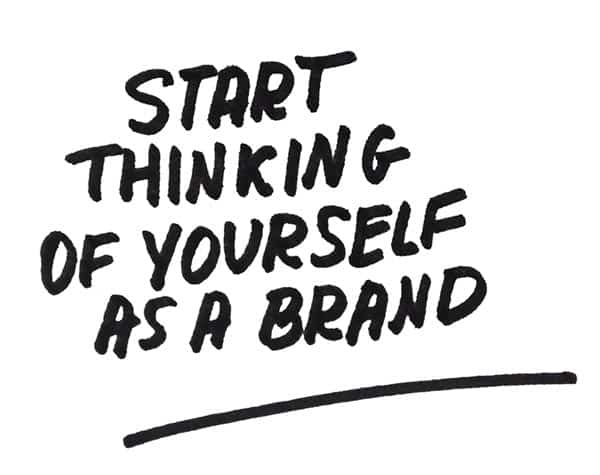 When you're starting out, you're focused on building relationships with your early customers. As you grow, it makes sense to be more intentional about your business. You can think through those questions of what you want you want to be known for and how you want your customers to feel.
Out of that work, comes what designers call your "visual identity." That's a fancy way of saying logos, headers, colors, and other visual representations of your brand.
However, strong brands go deeper than that and is the thread that connects your operations with customer service, and yes, the actual grooming. This builds trust,
enhances your customer's brand loyalty and keeps them coming back.
If you'd like to see how our software can help your pet grooming business grow, then contact us here.

Customer Loyalty is the Lifeblood of Small Business.
Through thick and thin, small business relies on repeat customers for economic sustainability and forecasting. Understanding the "what, why, and how" of these personal relationships is essential to keeping every small business growing – especially now. Naturally, every pet groomer, kennel, or dog daycare facility wants to be their client's "go-to place".
Amidst the COVID-19 crisis, small businesses and their loyal customers have had to weather harsh changes. As small businesses reopen their doors, it will be important to reengage their customer bases to grow and get back on their feet.
In February 2020, prior to the escalation of COVID-19 in the United States, DaySmart Software (makers of Daysmart Pet) conducted a survey of 2,000 U.S. consumers who have visited pet services businesses (pet groomers, kennels, daycares) in the last year to better understand what they prioritize when finding their go-to professional service providers.