Daysmart Pet Software: Top Sponsor of Atlanta Pet Fair & Conference 2018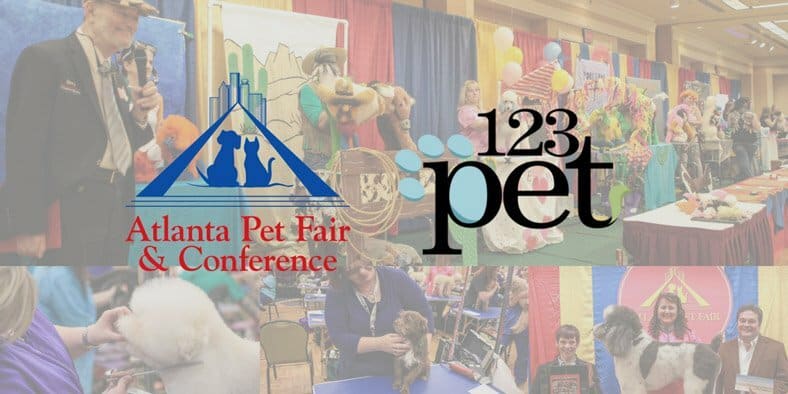 The southeast's largest trade show, educational conference, and competition for professional pet stylists and service professionals is back again!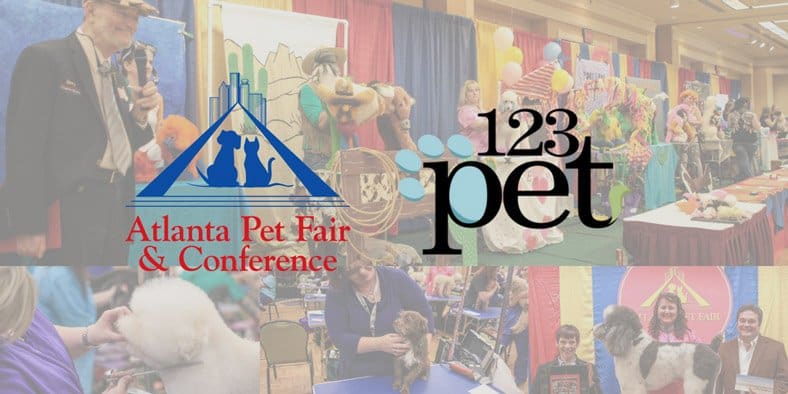 March 8-11, 2018 marks the return of Atlanta Pet Fair & Conference to the Georgia International Convention Center along with more than 100 exhibitors. Produced by World Pet Association (WPA) and sponsored in part by Daysmart Pet Software, Atlanta Pet Fair & Conference is your one-stop-shop for everything you need to improve your grooming or pet service. From expert-led sessions and demonstrations to the latest tools and products at reduced prices, you're sure to find countless new ideas, tips, tricks, and techniques to improve your business and customer experience while inspiring your creativity and passion. Not to mention the most exciting array of grooming competitions in North America over the span of four days. Groomers and pet stylists alike will receive competitor gift bags sponsored by Daysmart Pet Software and the chance to walk away with bragging rights (and more than $20,000 in cash and prizes!!)
Keeping you up-to-date and in the know, the conference will also provide a complete lineup of expert-led education. From thought-leading and in-depth seminars to hands-on workshops and live demonstrations, you'll experience four days of top-quality learning opportunities, helping you to improve your techniques, gain insight on new industry best practices, and boost your overall business knowledge.
These expert-led sessions include industry-leader and Daysmart Pet Software user, Brett Wilson's "Mobile Grooming: The Good, Bad, & Ugly," "Employees: Engaged vs Motivated," and Lynn Switanowski's "Create Posts that SELL in Less than 140 Characters." Missed Brett Wilson's sessions? No problem! Brett will be there to share his experiences, knowledge, and tips and tricks, as well as best practices and experiences in using grooming software to run and market your business at the Daysmart Pet Software exhibit (booth 451).
Daysmart Pet Software will be among the show's top sponsors and exhibiting from Friday through Sunday, demoing and featuring the latest additions to our award-winning grooming software, including "Pet Ready for Pickup" text alerts, mapping enhancements with integrated directions to your next mobile grooming appointment, and CardConnect credit card processing integration, among others. Daysmart Pet will be featuring a show-exclusive special, offering attendees 50% off their first 3 months when they sign-up for the show special in the booth, complete with guided installation and beginner training session, unlimited support and training, and unlimited updates and software enhancements. Attendees who sign-up for the show special will also be automatically entered to win one Samsung Galaxy tablet per day through Sunday, pre-installed with the Daysmart Pet Software application!
Brand-new for 2018, Atlanta Pet Fair & Conference will now feature new onsite training for groomers, providing additional value to attendees, say WPA officials. Among these: a demo on the new Löwchen trim technique presented by industry expert, Shannon Moore; a LolliPups demonstration by Dawn Omboy; and a session unique to the industry focusing solely on ways groomers can help manage the problem of fleas and ticks by Dale Sanson.
Where new knowledge means power and new products mean profitability, Atlanta Pet Fair & Conference 2018 is sure to be an inspiring and business-building experience!
Have a question or want to know more about us? We're here to help. Request information and we will call you right back!